Standing in his very own brick-and-mortar coffee shop, Blak Coffee Kenosha owner DeShaun Foster talked about everyone he had to thank for each step of his journey.
From his grandmother sneaking him a cup of coffee as a child to a local state representative finding him a location, Foster moved forward with a network of supporters to bring what local business owner Alvin Owens said is the only Black-owned coffee shop in Kenosha County .
Blak Coffee, 5615 Seventh Ave., will celebrate its grand opening on Saturday, Feb. 4, starting at 7 am and going until 3 pm
Local community leaders are expected to attend the ribbon cutting.
The event will also feature pastries from fellow local business From Scratch Bakery and Café.
Family and coffee
People are also reading…
For Foster, coffee is tied closely to memories of his family. His menu reflects this, with each drink named and themed after a relative, including his grandmothers. Lela and Cora's Special Blak Blend is described as "a bold black coffee with the aroma of being at Grandma's house."
Foster recalled his first time trying coffee as a boy.
Mornings at his paternal grandmother's house always smelled like coffee, he said, and he remembered her secretly sneaking him a cup.
"She said 'you're not supposed to have this, but try it,'" Foster said.
It would be many years later, early on in the pandemic, when the idea of ​​starting his own coffee business came about.
Foster was in the drive-thru of a Dunkin' Donuts with his daughter, Jonessa, now in second grade, when she said he should start his own coffee shop.
Foster later brought the idea to Regimen Barber Collective owner Owens, a local community leader.
"I was expecting him to say no, but his eyes lit up," Foster said. "Without him, this would still be an idea."
Owens said he and other business owners have worked over the years to build a support network to help local Black-owned startups like Foster's coffee shop.
owens
"Coming from the 'urban community,' you don't know if there's a network to support you," Owens said. "What we've done these past years is build a network."
Just over a year ago, in early January 2022, Foster launched his pop-up coffee shop in the back of Owen's barbershop. He spent the next year attending events and finding connections, building what Owens describes as a "labor of love" for the community.
"I'm very proud of him. He started here in my barbershop," Owens said. "I first met him for my college tours. Now he's a grown man opening up a business. I'm just overwhelmingly proud of him."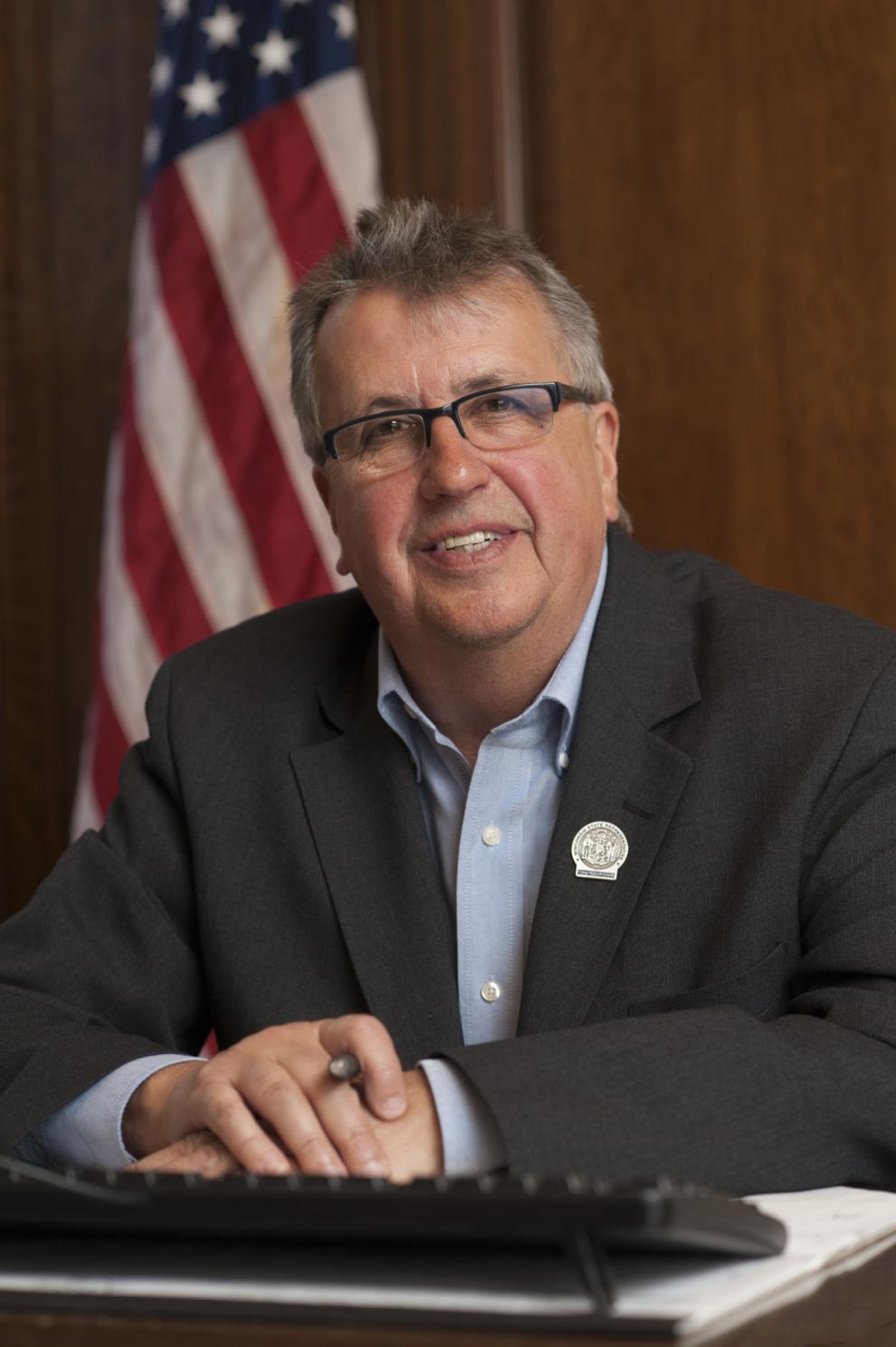 Ohnstad
Greg Anderson


It was during one of those pop-up shops that Foster met state Rep. Tod Ohnstad, who represents Kenosha. Foster said he talked about the difficulties of being a Black business owner.
"I asked him if he had considered a brick-and-mortar shop," Ohnstad said. "He didn't think it was possible because of rent and other costs. I said, 'well, I'll keep my thinking cap on.'"
Ohnstad said he took a drive through the Downtown area and spotted a vacant location next to Kenosha Creative Space, which formerly housed Blue House Books before that business moved to a larger space.
Ohnstad connected Foster with Creative Space Executive Director Francisco Loyola, who said Foster's potential to grow and community-oriented nature convinced them to offer him the location.
"DeShaun was a good fit for the space," Loyola said. "As a community, we need to connect more. I cannot think of a better way than over good food, music, art and coffee. We discover we're more alike than different."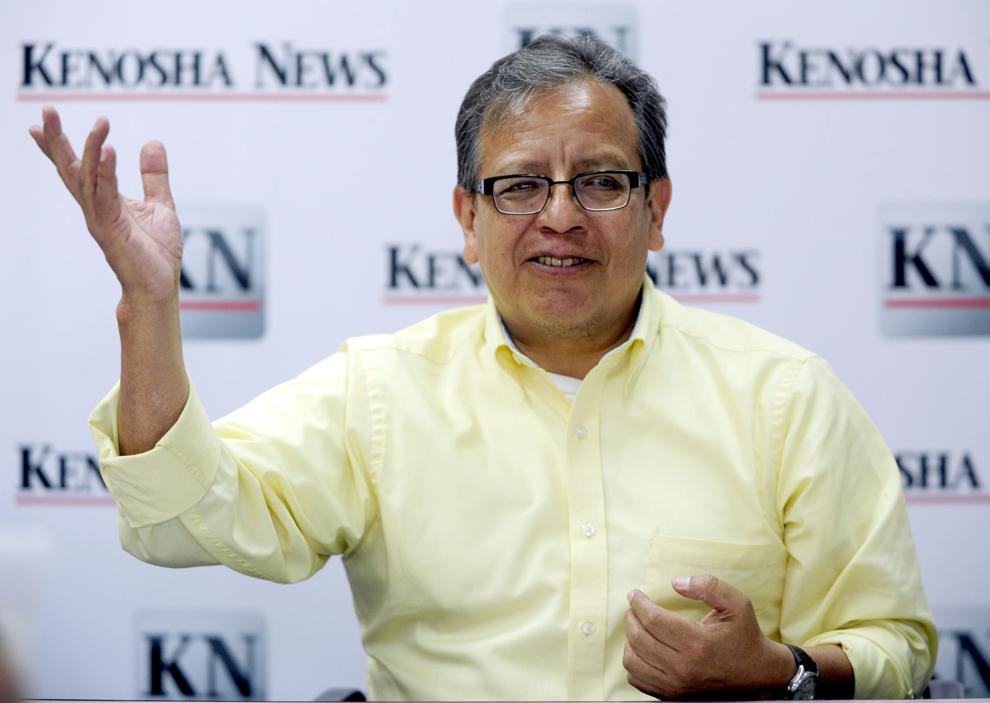 Loyola
KENOSHA NEWS FILE PHOTO


Ohnstad also helped Foster get a state grant through the Main Street Program.
"One nice thing about this job is sometimes you get to do something good for somebody," Ohnstad said. "I think it'll be a great success, and I'm looking forward to that cup of coffee."
Ready to open
After months of renovation work, Foster is excited to be standing in his own space, bringing a level of stability to his business that was impossible as a pop-up.
"This means everything to me. This is something I never would have even envisioned happening," Foster said. "I'm excited to become a staple in the community."
Foster has created a community-oriented space that showcases his inspiration, from its drink names to the wall of photos of people important to Foster, including Owens.
"I didn't know he'd hung it up," Owens said of his portrait. "I got emotional; tears in my eyes."
Also on the wall are his grandmothers, both of whom died before the shop opened.
"I was hoping one of them would be here to experience it," Foster said.
Culture and coffee
Foster said Blak Coffee will be a family-friendly space for all ages.
Wanting to convey culture along with his coffee, Foster plans to play older music that "maybe you didn't like as a kid."
An acquired taste, much like coffee.
His daughter Jonessa certainly agreed with that assessment of coffee after sneaking a drink, much like her father did decades ago.
She said she much prefers her signature drink, JoJo's CoCo, a sweet and chocolatey drink made with almond milk. Time will tell if she acquires a taste for coffee, like her father did.
Foster expressed his excitement for the ribbon cutting on Saturday and invited the public to visit.
"It's going to be eight hours of good coffee, good music and people just enjoying being here," he said.
A celebration
Blak Coffee had a soft opening Wednesday, the first day of Black History Month.
Owens said the new business conveys an aspect of the month that is sometimes glossed over.
"The month should be a celebration of our culture — and not just be about slavery and darkness," Owens said.
Foster, who grew up in Kenosha and opened a business celebrating his family and Black culture, is someone worth supporting, Owens added.
"DeShaun is a Kenosha kid," Owens said. "Just like with the Tenuta family and the Paiellis, we want people to support this new Kenosha tradition."
Get local news delivered to your inbox!
Subscribe to our Daily Headlines newsletter.