An important set of competitive and divisive partisan primary elections are on ballots across Wisconsin and in Racine County Tuesday.
Where to vote
To find exactly where you should vote in-person, go to myvote.wi.gov or call your local clerk's office.
Assembly District 63
Perhaps the most impactful election statewide can only be decided by Racine County voters. Assembly Speaker Robin Vos, R-Rochester, is the longest-serving leader of the Assembly in Wisconsin history. But, after Tuesday's election, he might be unseated by someone from his own party: outsider challenger Adam Steen, whose campaign has been focused on decertifying the 2020 election.
Steen and Vos are running to represent Assembly District 63, which generally includes the southern half of Racine County west of Highway 31.
People are also reading…
Vos, among the most effective conservative legislators in state history, losing the election could lead to a power vacuum at the top of the party in the Legislature, and could lead to significant shifts in the state GOP's policy focuses going forward.
Senate District 21
State Sen. Van Wanggaard, a Republican and retired Racine police officer, is facing a challenge from Jay Stone, a hypnotherapist who has been at the heart of some of the claims that the 2020 presidential election was illegitimate. The district Wanggaard currently represents, Senate District 21, comprises much of rural Racine and Kenosha counties.
Tough battle for AG
A three-way Republican primary for attorney general between Fond du Lac County District Attorney Eric Toney, former state representative Adam Jarchow and Chippewa Falls attorney Karen Mueller could have a significant impact on the future of abortion law enforcement and election law in Wisconsin if the winner is able to unseat incumbent Attorney General Josh Kaul.
Kaul is running unopposed for the Democratic nomination.
Mueller's campaign has been focused on decertification of the 2020 election, and she has the goal of investigating hospitals for how they treated COVID-19 patients, although Mueller is considered a longshot third-place candidate.
Toney has prosecuted more election fraud cases than any other district attorney in Wisconsin after 2020.
One of the primary differences between Toney and Jarchow is that Jarchow continues to remain heavily supportive of Donald Trump. In private texts leaked to Daniel Bice of the Milwaukee-Journal Sentinel, Toney called the former president "Dumb, dumb Donald" and said he would vote for Joe Biden in 2020.
Secretary of State
The powers of the secretary of state have been shrunk by the Legislature in recent decades as one man, Doug La Follette, has held the position for 44 of the last 48 years.
He is being challenged in the Democratic primary by Alexia Sabor, current chair of the Democratic Party of Dane County.
Some Republicans have discussed greatly increasing powers of the secretary of state by having the elected position oversee elections if the Wisconsin Elections Commission is dismantled, which all Republican gubernatorial candidates aim to do.
Three Republicans are running for secretary of state. They are:
Amy Lynn Loudenbeck, a current state representative
Jay Schroeder, who ran against and lost to La Follette in 2018
Justin D. Schmidtka, who lives in Green Bay and served in the Marines
A Libertarian, Neil Harmon, is also running.
Treasurer
Three Democrats are running for state treasurer to replace former U.S. Senate candidate Sarah Godlewski, who is not seeking reelection. They are:
Aaron Richardson, mayor of Fitchburg
Angelito Tenorio, a West Allis alderman
Gillian M. Battino, a doctor and breast cancer detection specialist
Two Republicans are seeking the position:
John Leiber, former Caledonia Parks and Recreation Commission president and Housing Authority of Racine County commissioner
Orlando Owens, southeastern regional director for U.S. Sen. Ron Johnson
Also seeking to be treasurer is Andrew Zuelke of the Constitution Party.
GOP Lt. Gov.
Eight Republicans are seeking to hold the state's second-highest ranking office currently held by Mandela Barnes, who is not seeking reelection.
David King of Milwaukee, a pastor and father of 15
Will Martin of Racine, a CEO and former member of the administrations of Govs. Tommy Thompson and Scott Walker
State Sen. Roger Roth, Wisconsin Air National Guard veteran and builder
State Sen. Patrick Testin, who works in sales
David Varnam, former mayor of Lancaster
Cindy Werner, state ambassador to the Fredrick Douglass Foundation
Jonathan Wichmann, previously was in the gubernatorial race and is now a small-business owner
Kyle Yudes, insurance agent from Eau Claire
Democrats
There will be few impactful elections on the ballot for Democratic voters Tuesday.
The U.S. Senate campaign is already pretty much decided as all of the leading candidates besides Lt. Gov. Mandela Barnes have dropped out and endorsed Barnes to try to unseat Republican Ron Johnson.
Johnson is being challenged by David Schroeder in the primary, but Johnson is expected to handily win the election.
Seeking to become Wisconsin's next lieutenant governor as Democrats are Peng Her, CEO of the Hmong Institute, and state Rep. Sara Rodriguez of Brookfield.
Throwback from Tribune files: Life in the La Crosse area in the 1970s
1970: Washburn Elementary School
This 1970 La Crosse scene shows students from the old Washburn Elementary School (background) gathered around the fountain in front of the La Crosse Public Library at Eighth and Main streets. Washburn School was completed in 1922 and was used for classroom purposes until 1974. The building was razed in 1985 and the site is now occupied by Washburn on the Park Apartments. Anyone having additional information about this photo or wishing to donate other pictures of the Coulee Region may contact the La Crosse Public Library Archives at 608-789-7136.


La Crosse Public Library archives


1970: Johnson's Junior Miss Shop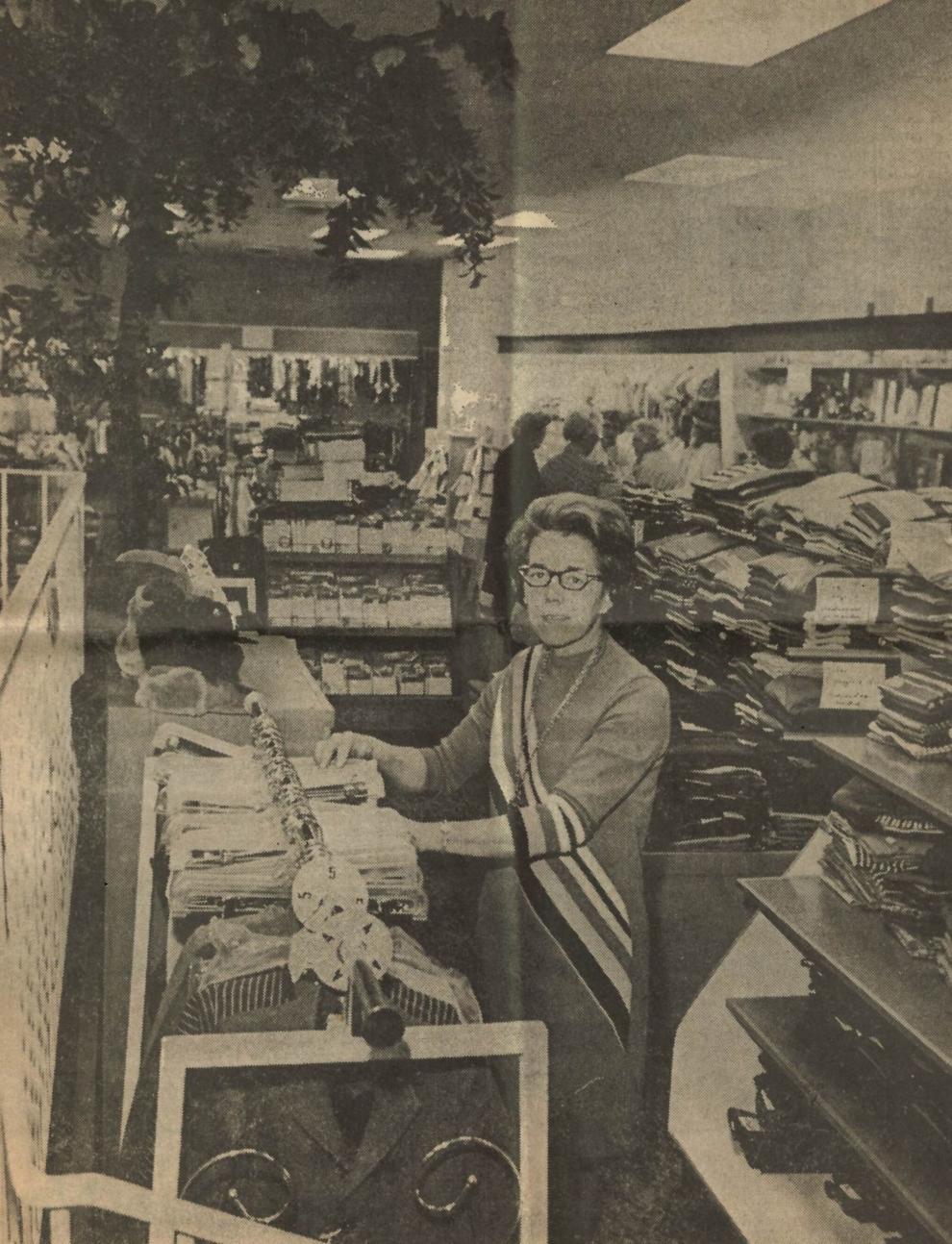 Owner Marian Johnson is shown in 1970 inside Johnson's Junior Miss Shop. The store, located at 2311 State Road, is now home to Java Vino.
1971: Behind the Brewery Gallery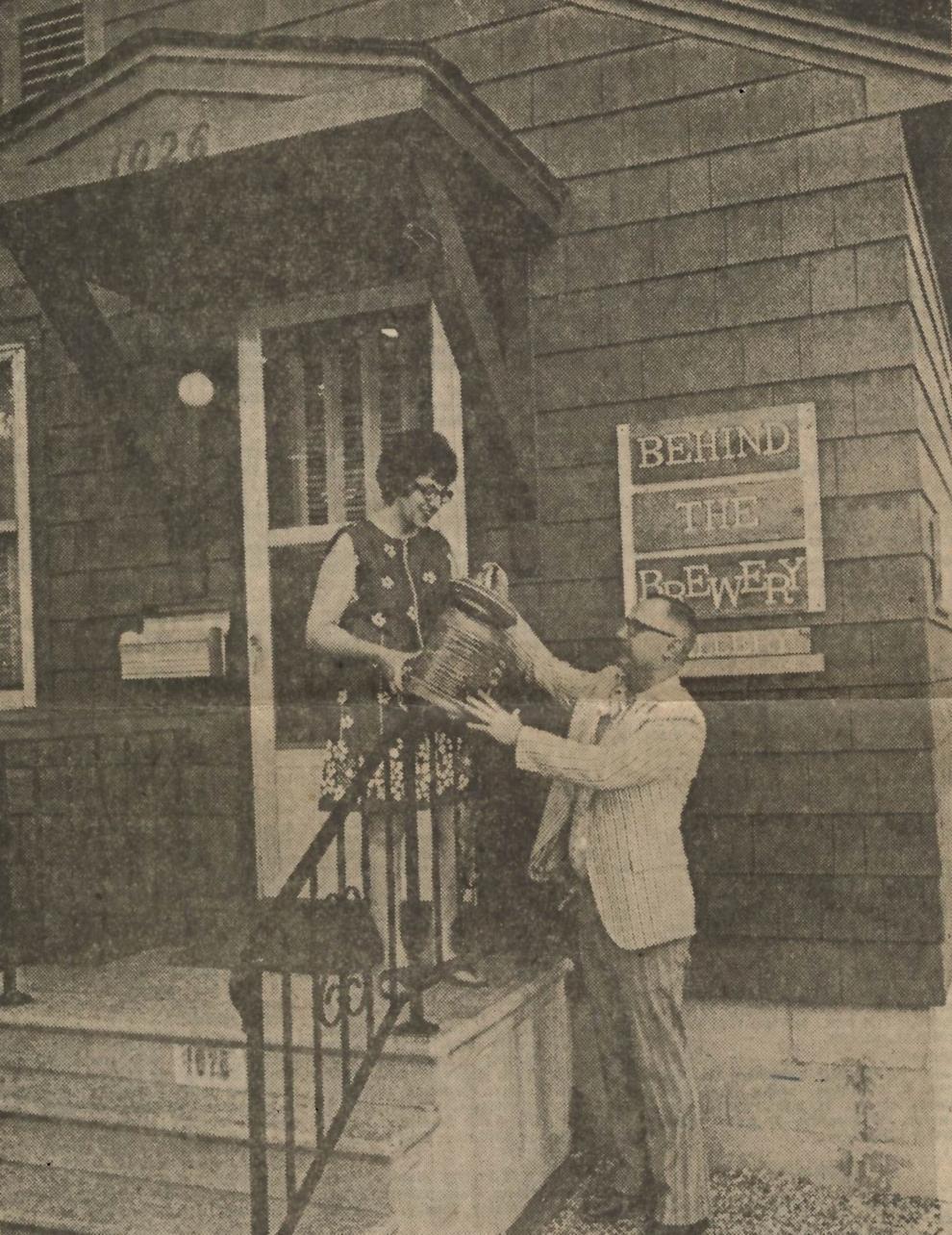 Betty and Dale Kendrick prepare to open their Behind the Brewery Gallery in June 1971. The Kendricks operated the gallery, located at 1026 S. Front St., for more than 40 years. James Cherf purchased the building and reopened it as an art gallery in 2012. The building was torn down in 2018.


Tribune file photo


1971: Kewpee Lunch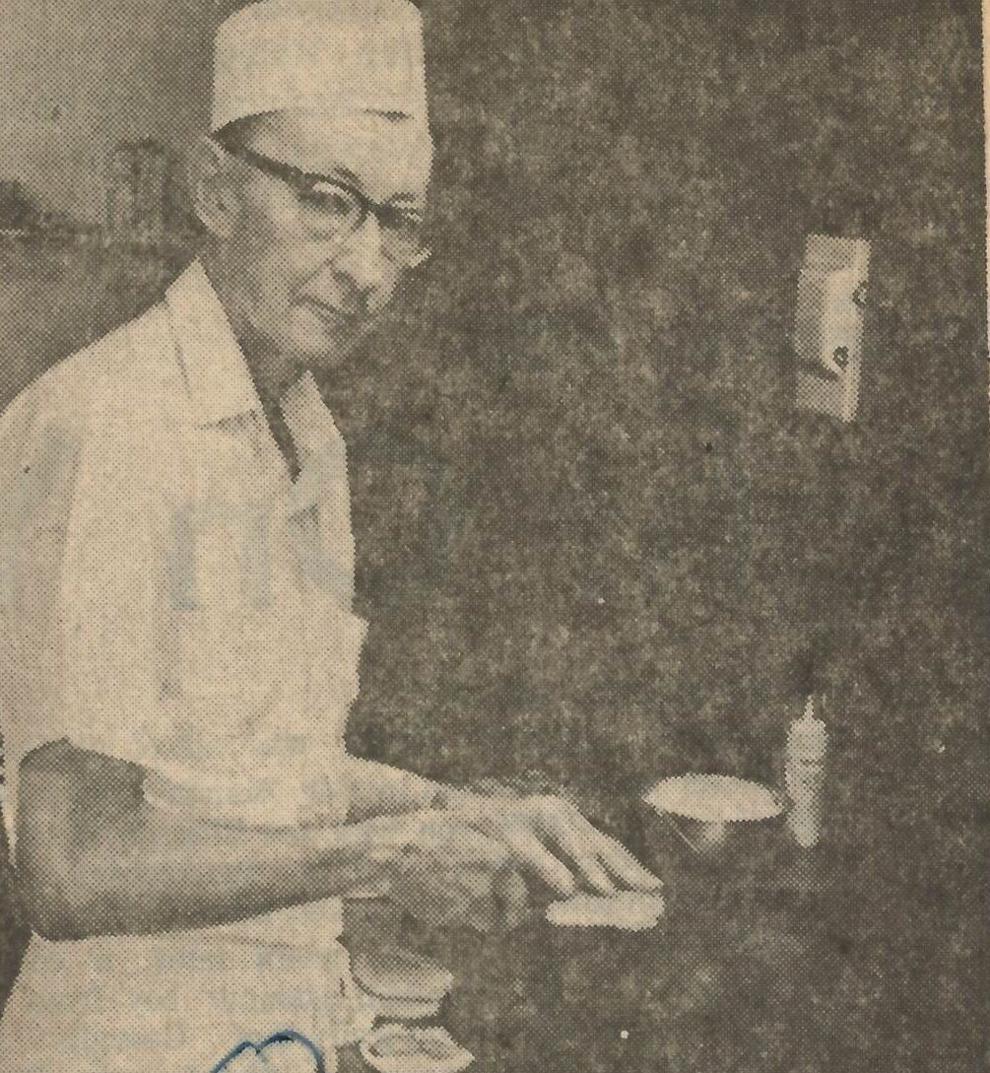 Owner Arthur Grathen is shown here in 1971 shortly before his restaurant, Kewpee Lunch, closed. It was best known for its hamburgers. Grathen opened the restaurant at 314 S. Fourth St. in 1938 with his brother-in-law Harry Vokel, when burgers sold for 5 cents. The price gradually increased over the years before peaking at 20 cents. Today, the storefront is occupied by Designing Jewelers.


Tribune file photo


1971: Bridgeview Plaza Shopping Center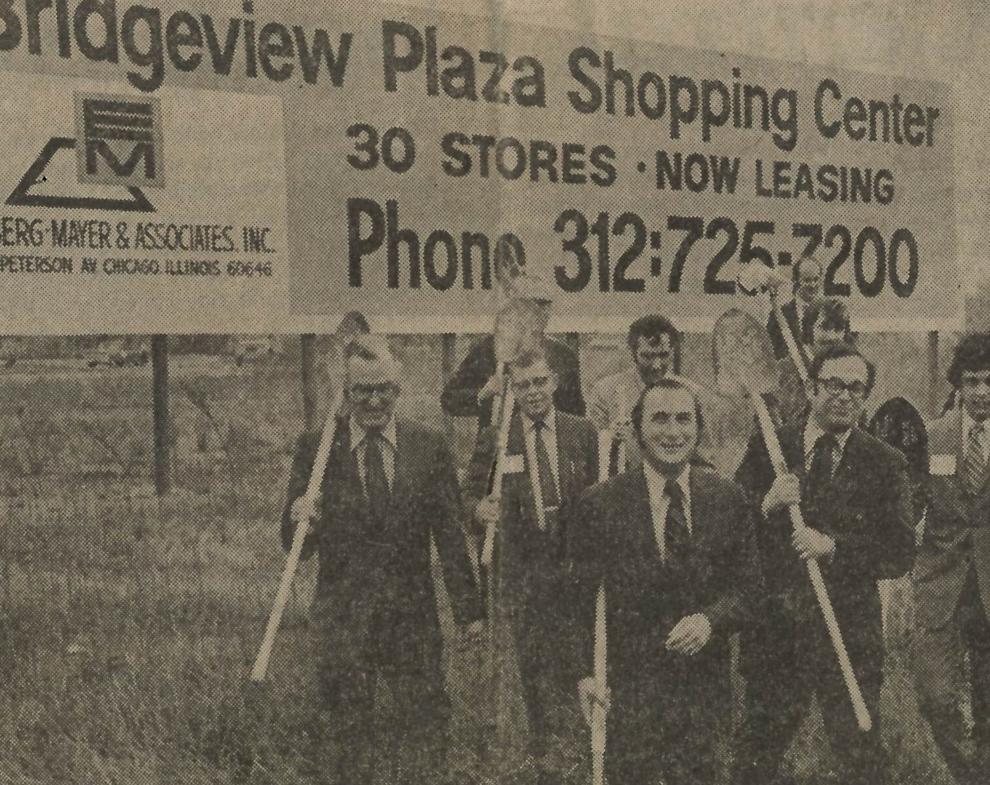 A groundbreaking was held in October 1971 for Bridgeview Plaza Shopping Center on the city's far North Side. The $2.5 million development opened with a SuperValu Supermarket, which later closed, and a Shopko discount store, which closed in in 2019.


Tribune file photo


1972: King Cinema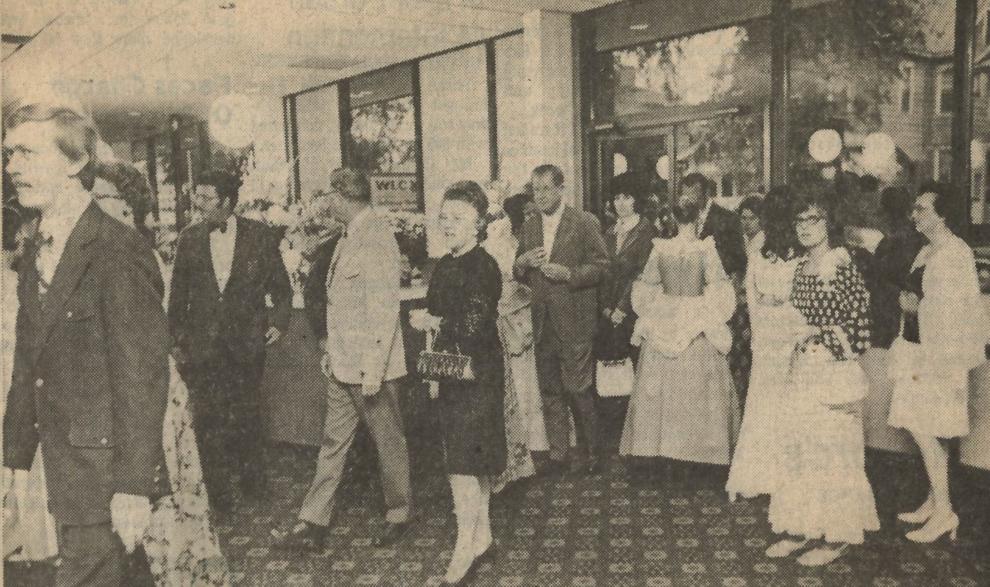 People fill the lobby for the opening of King Cinema in 1972. The movie theater, located at 222 S. Seventh St., showed "The Biscuit Eater" on both of its screens on its first night. The facility, which later added a third screen, showed its final film, "Wimbledon," before closing in 2004. Today, the site is home to a two-story building that houses Social Security offices.


Tribune file photo


1972: The Stereo Shop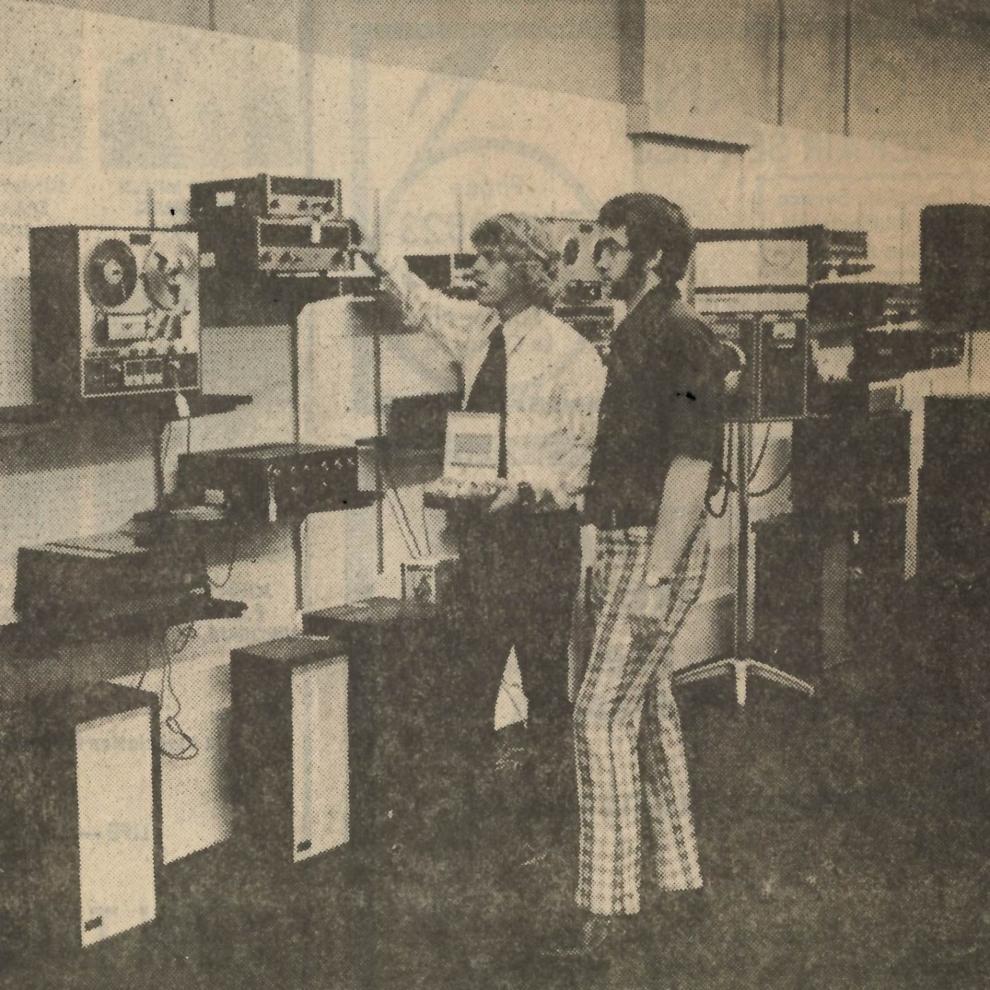 J. Randall Charles, left, and John Tompkins are shown in The Stereo Shop shortly after it opened in 1972. The business, located at 316 S. Fourth St., sold 18 brands of stereos and related equipment. Today that location is home to River City Gold & Silver Exchange.


Tribune file photo


1972: Viking Heritage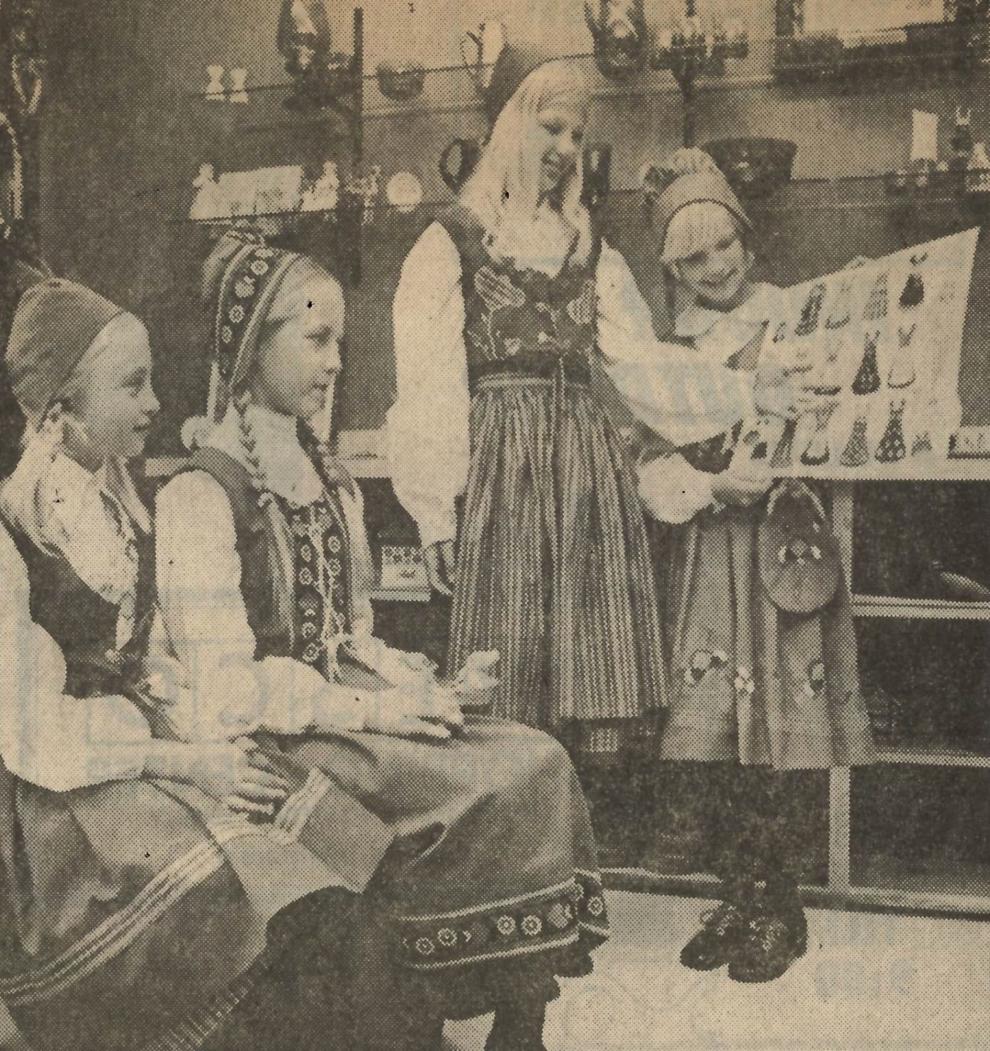 Kathy Brudos, standing, and her sister Jamie, point out Norwegian clothing to their friends Ellen Scheffner, left, and Linda Larson. The Brudos' mother, Jan, is proprietor of Viking Heritage, a store that opened in 1972 at 2903 Losey Blvd. S. Jack and Carol Bohlig took over the store in 1976 and ran it until 2001. Today, the location is home to Advantage Accounting.


Tribune file photo


1972: Hoffman House Restaurant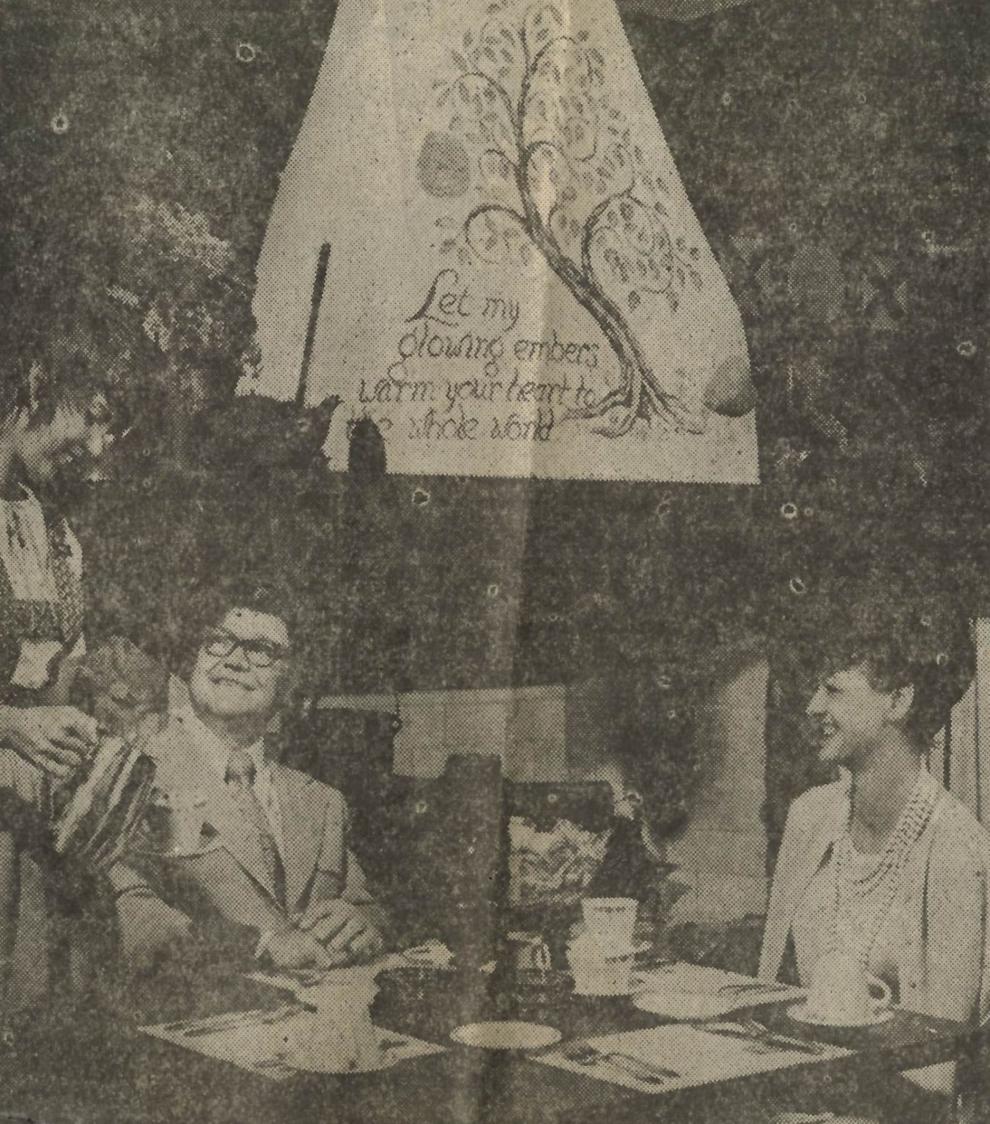 Charles Hoffman, president of Hoffman House Restaurants, and Mary Lou Mason are served coffee in the new Hoffman House Restaurant, which opened inside the Midway Motor Lodge, 1835 Rose St., in 1972. In 1983, Ken and Jay Proksch began leasing the restaurant and renamed it Moxie's. It changed names again, in 1999, to River Jack's, and later to Black River Bar & Grill. Today it has the Moxie's name once again.


Tribune file photo


1972: Louie Bantle's Restaurant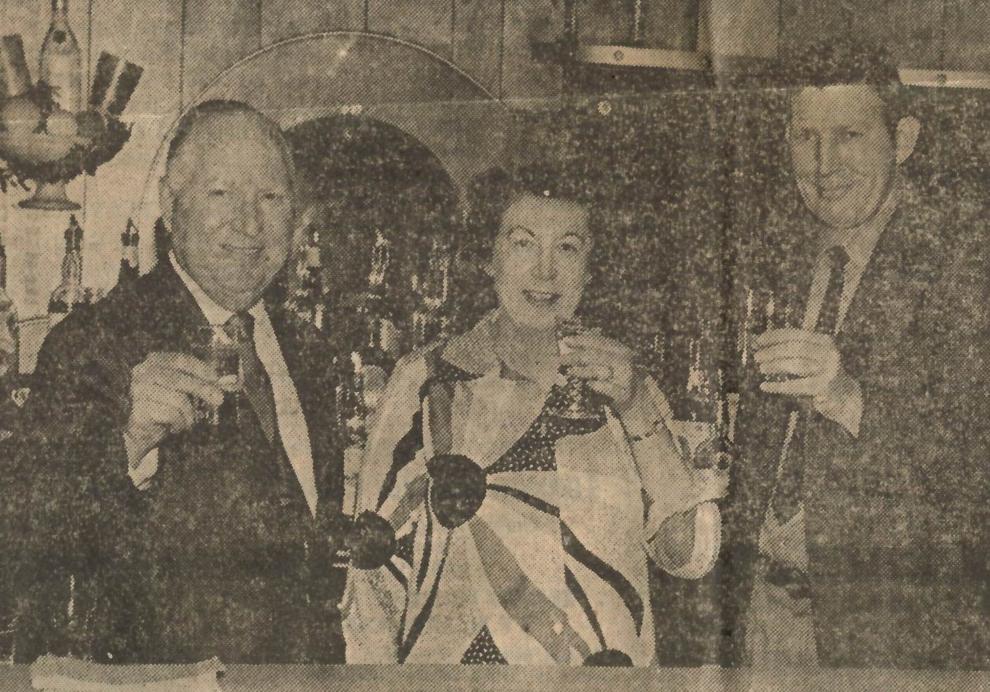 Louis and Lialys Bantle raise their glasses in a toast to the new owner of Louie Bantle's Restaurant, Max Kottmer, right. Louis started his restaurant career in 1944 when he became part owner of Fifth Avenue Buffet. Then, in 1947, he purchased La Conga at 312 S. Third St. and renamed it Louie Bantle's Restaurant. Today, the La Crosse Professional Plaza is located at that site.


Tribune file photo


1973: Schaak Electronics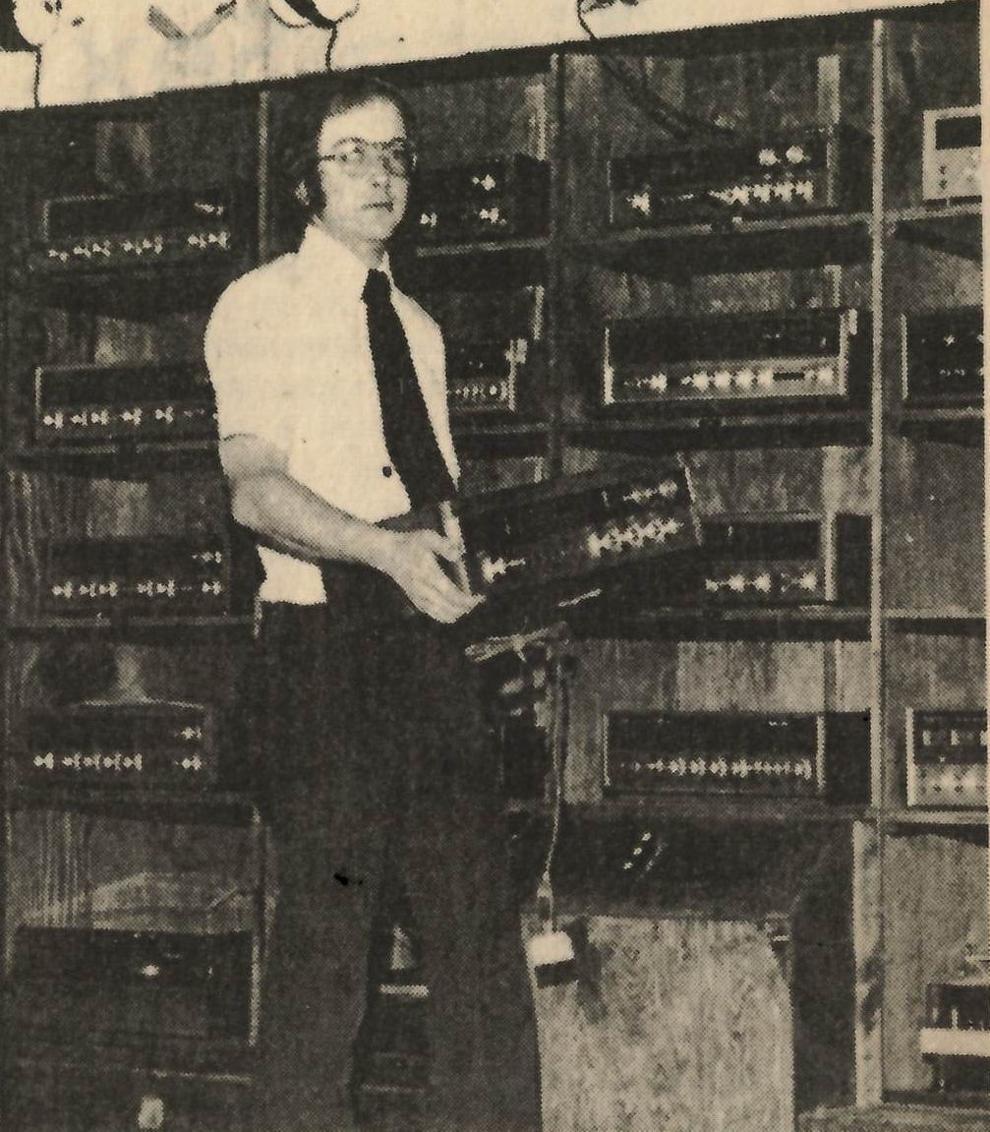 William Soller, manager of the Twin Cities-based Schaak Electronics, is shown next to his store's stereo displays in 1973. Today, the space at 407 Main St. is occupied by State Bank Financial.


Tribune file photo


1973: Newburg's Menswear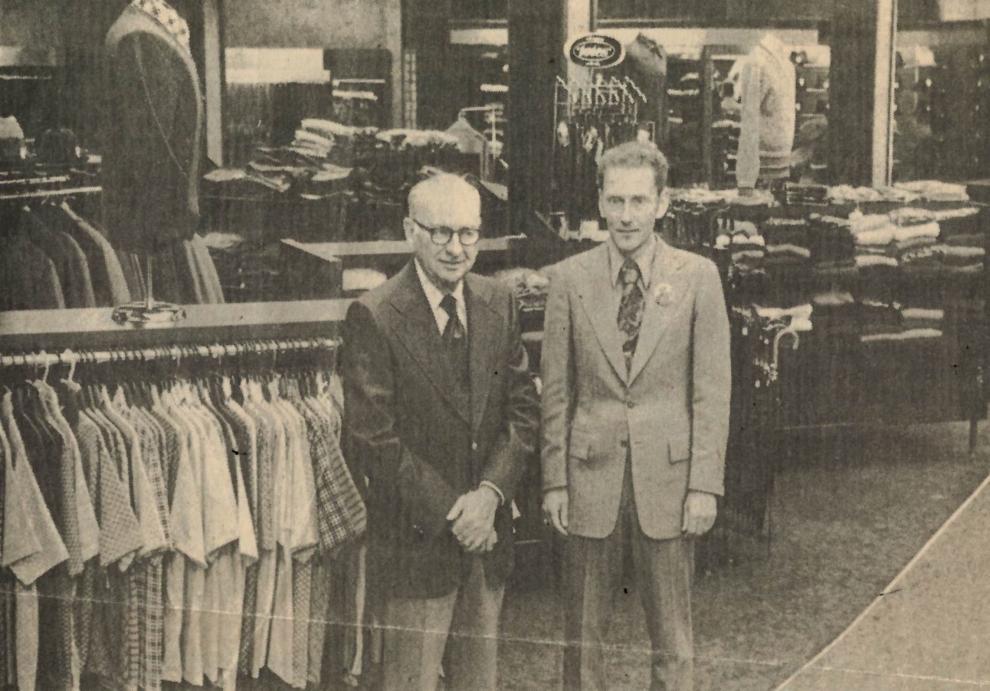 William O. Newburg, left, and William E. Newburg show off their newly remodeled menswear store at 322 Pearl St. in this 1973 photo. The family opened a second location in the Village Shopping Center in 1978. That location closed in 1982. A third location at Valley View Mall also closed in 1982. Newburg's Menswear celebrated its 100th anniversary in 1986, the same year its original, and final, location closed downtown. The locatio, later home the Scientific College of Beauty and Barbering, today is vacant.


Tribune file photo


1973: Book Exchange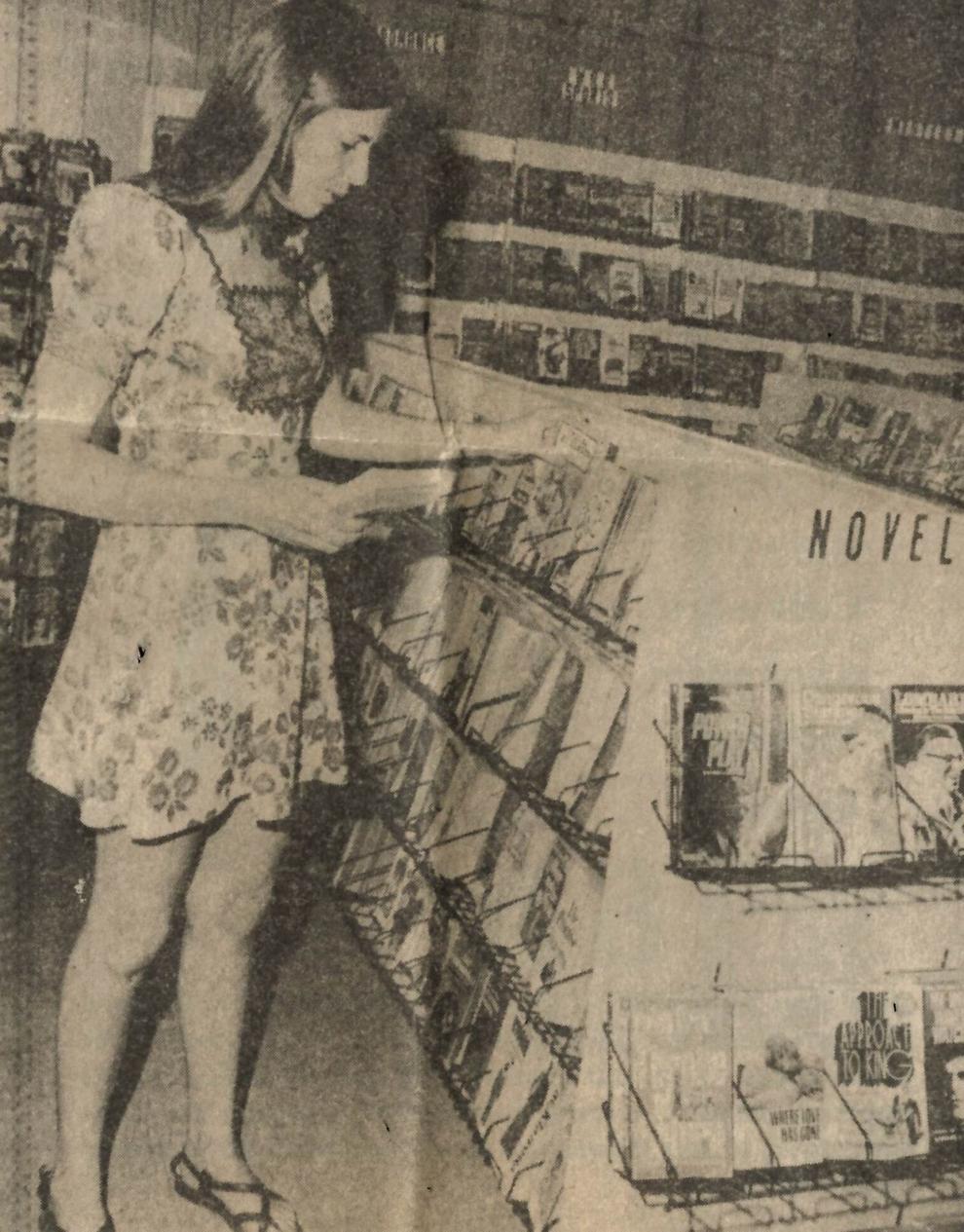 Georgann Bohlig, then a sophomore art student at Viterbo University, worked as a manager at The Book Exchange, located at 306 State St. in this 1973 photo. The store later moved to the city's North Side. The former downtown location is now part of The State Room bar.


Tribune file photo


1973: Union Prescription Center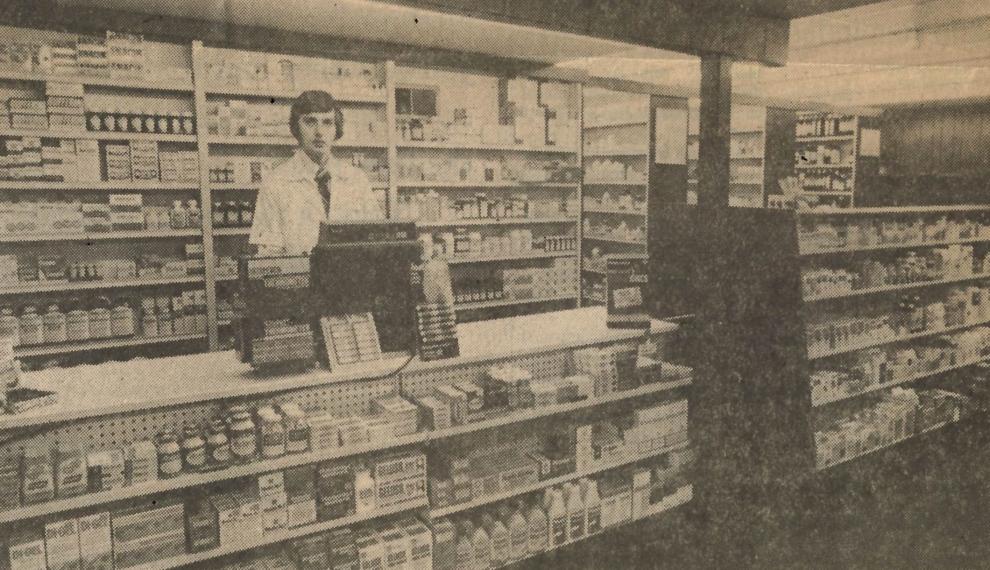 Wayne Loveland was a pharmacist at Union Prescription Center in La Crosse, a national chain endorsed by labor unions. The store at 1907 West Ave. S. opened in 1973 and remains in business today under the name The Prescription Center.


Tribune file photo


1974: Caravel TV Sales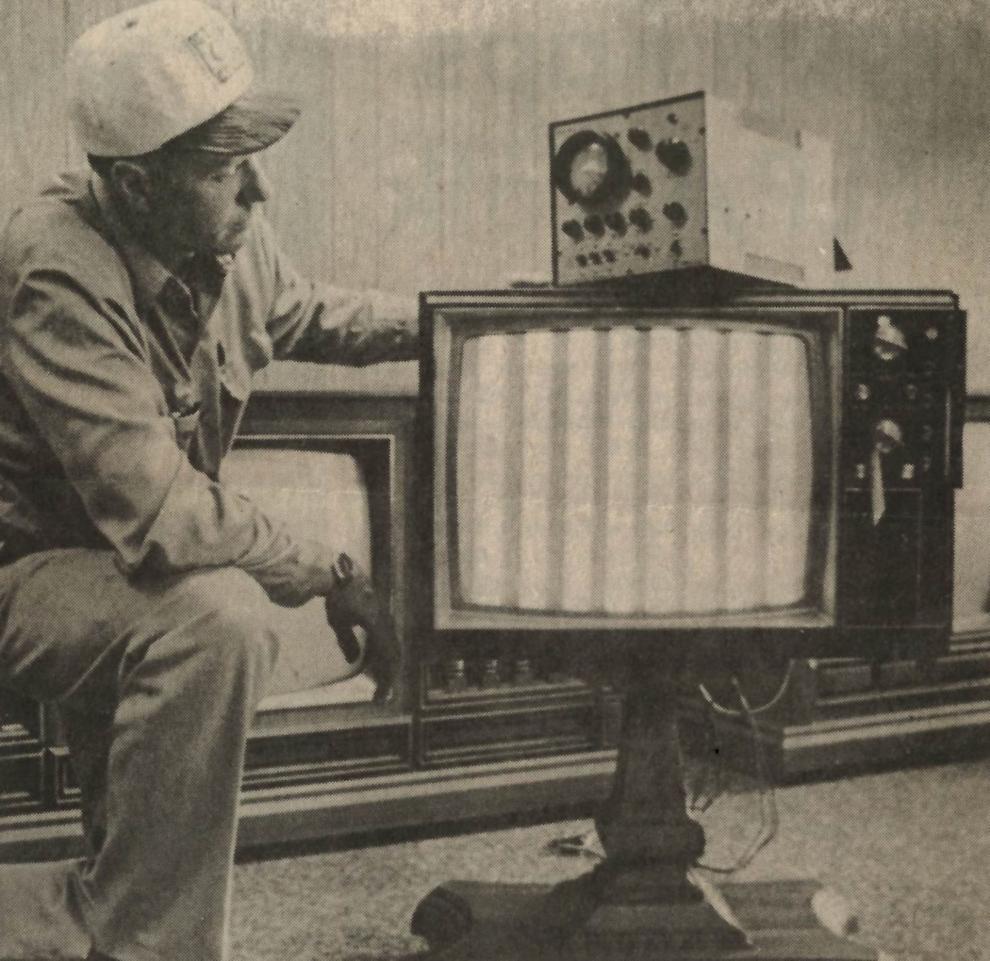 Richard G. Hansen of Onalaska checks the color on a television in the showroom of Caravel TV Sales, which opened in 1974 at 1730 George St.


Tribune file photo


1975: Bodega Lunch Club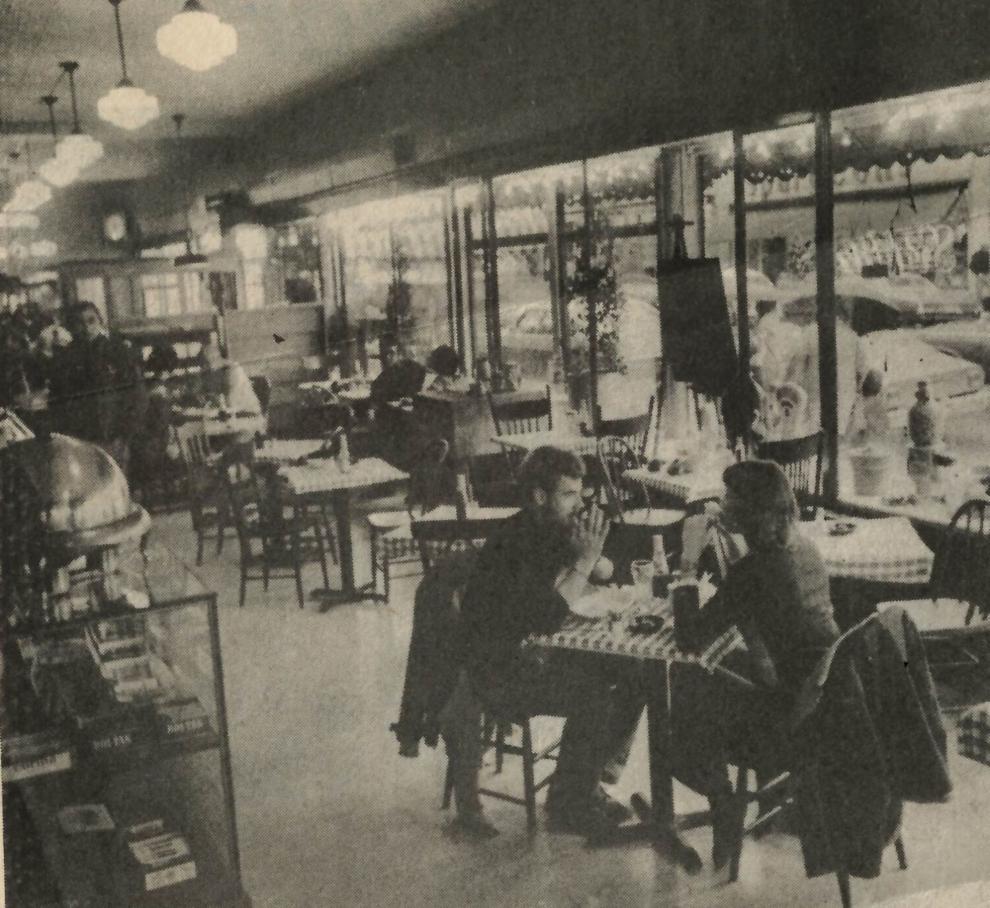 The Bodega Lunch Club, pictured in 1975, was a downtown La Crosse landmark for generations. The restaurant opened in 1897 at 122 S. Fourth St. and closed for good in 1989 after a brief closure in 1984. Jeff Hotson and Michael Breckel purchased the building in 1994 and created the Bodega Brew Pub, which still anchors the corner of Fourth and Pearl streets.


Tribune file photo


1975: Yellow Checker of La Crosse

A La Crosse Tribune story in 1975 featured — from left, Sharon Moore, La Verda Johnson, Barbara Hovell and Judy McGuire — the four female cab drivers of Yellow Checker of La Crosse. The company was unable to steer through some financial problems and closed in 1982.


Tribune file photo


1975: Patrick Zielke running for mayor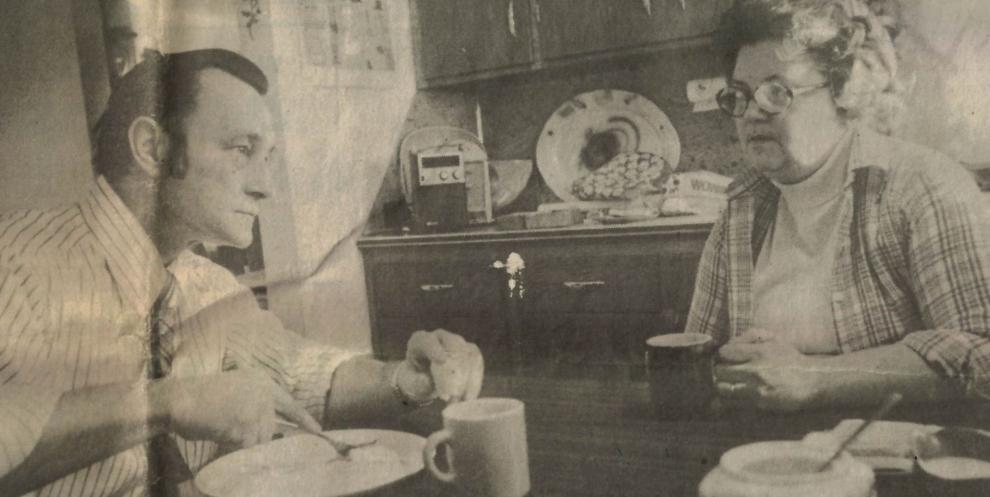 Pat Zielke eats breakfast with his wife, Bea, before heading out to campaign during his first mayoral election in the spring of 1975. Zielke defeated incumbent W. Peter Gilbertson the next month.


Tribune file photo


1976: New Villa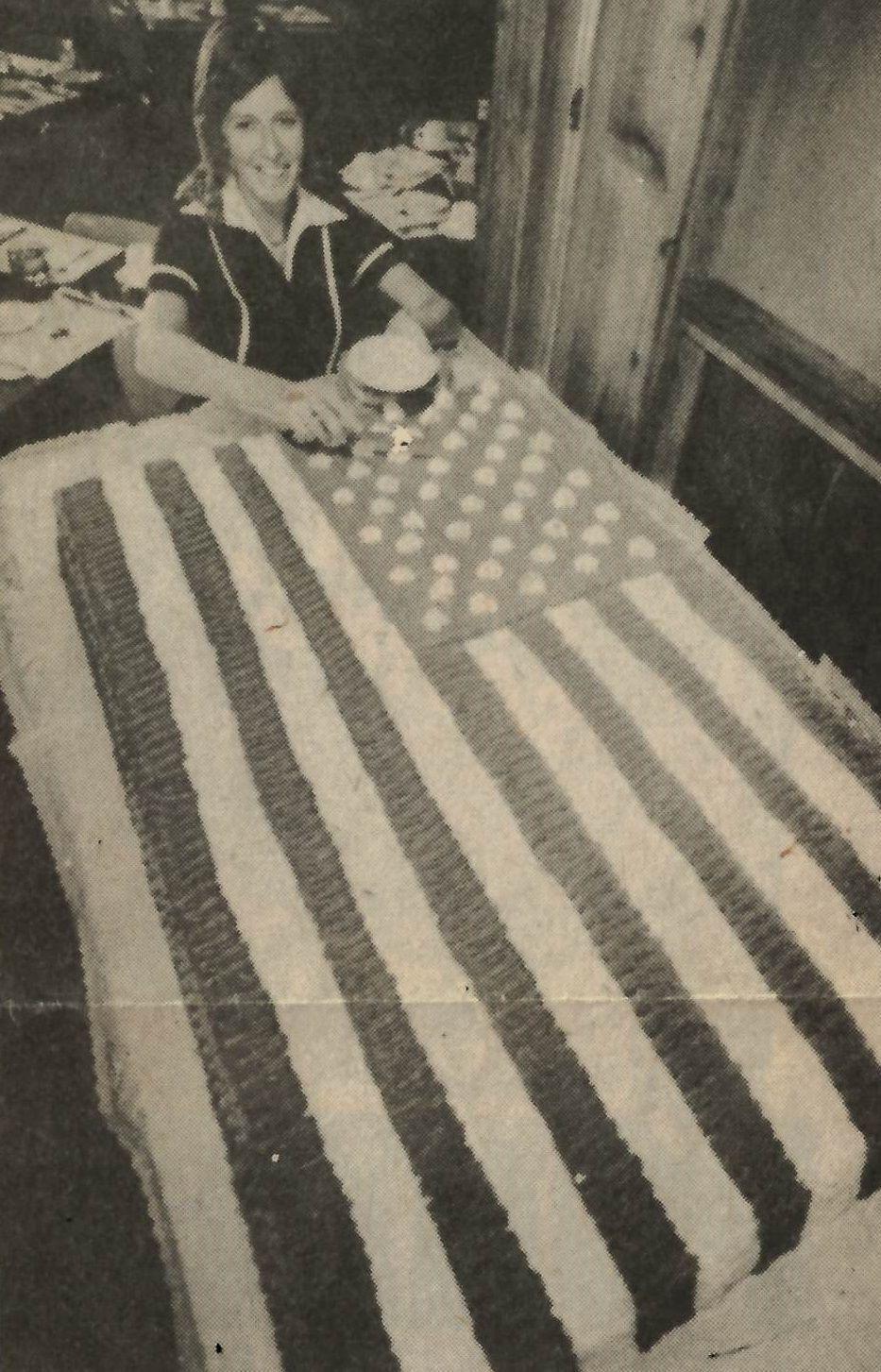 Betty Volkman, a server at the New Villa, looks over a replica of the U.S. flag in this 1976 photo. The restaurant closed in May 1999, and the building was razed in 2003 to provide parking for the nearby Marcus Cinema Theater. According to the La Crosse Public Library Archives, the restaurant dated to 1937 when George Dialler purchased Rich Newburgs Nite Club and renamed it the New Villa. Dialler selected a rooster as the restaurants logo to pay tribute to the location once having been a poultry farm. In conjunction with the rooster, the New Villa's slogan was "food and cocktails to crow about." It was widely known for its chicken dumpling soup, Hershey almond pie and Friday fish fry dinners.


Tribune file photo


1977: Bert's Magic and Fun Shop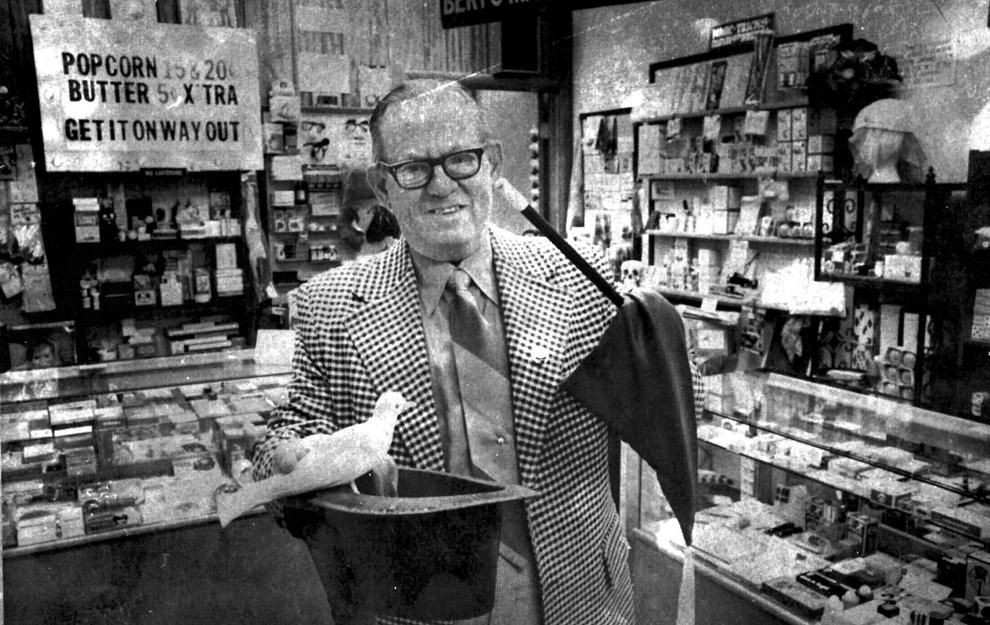 Bert Forsythe, shown here in this 1977 photo, owned Bert's Magic and Fun Shop with his wife, Emma. The shop, which was located at 4329 Mormon Coulee Road, is now home to Mirage Sports Bar.


Tribune file photo


1978: Soell's King of Low Prices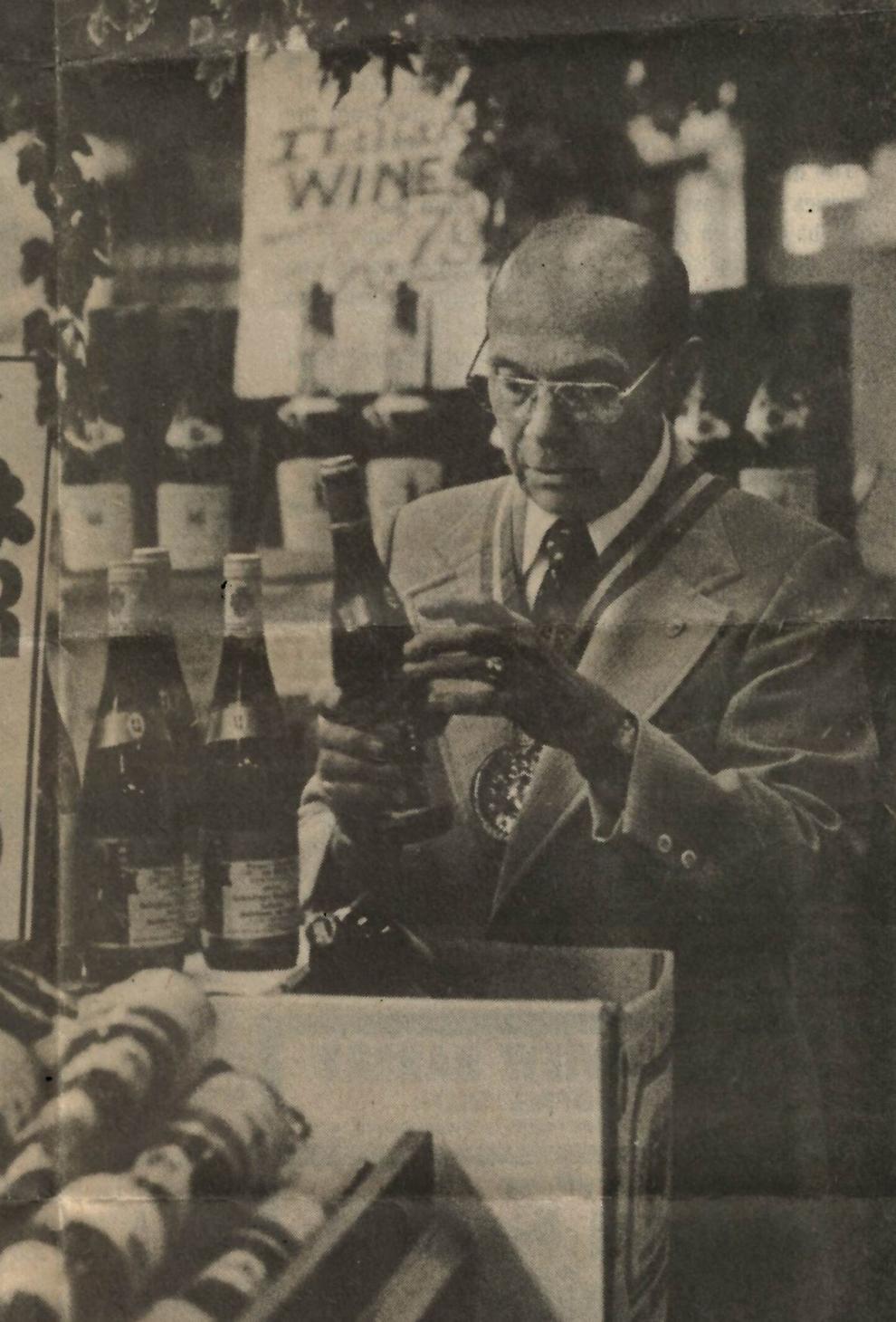 Art Soell Sr., owner of Soell's King of Low Prices liquor and wine store, is shown here in 1978. His father, Otto Soell, opened Soell Drug Store at 509 Main St. and became the second retailer in the city to receive a liquor license when Prohibition was repealed in 1933. Art Soell Sr. converted the business to a full-service liquor store in 1965; it closed in 1997. The downtown location currently is home to Monet Flower & Gifts. A second Soell's liquor store operated at 3815 Mormon Coulee Road from 1971 to 2004. In later years, the store was managed by Art Soell Jr. After the retailer closed, the space was turned into Collins Professional Building.


Tribune file photo


1978: Shopko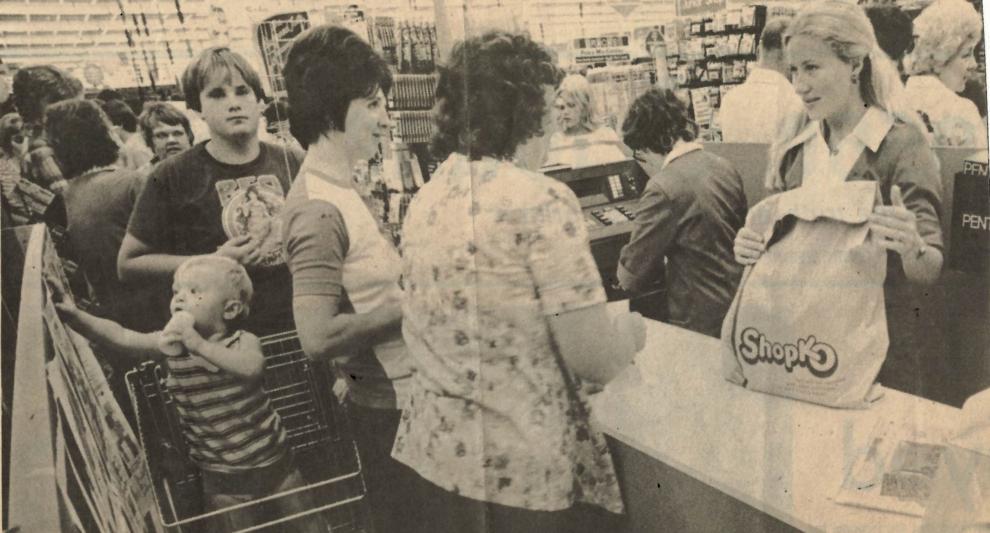 In this 1978 photo, 17-month-old Tracy Wolter joins the many shoppers at the opening of the Shopko discount store in Shelby Mall. The city's first Shopko, at 2500 Rose St., opened in 1972. A third Shopko opened in Onalaska in 1989. All three stores closed in 2019.


Tribune file photo


1978: La Crosse Answering Service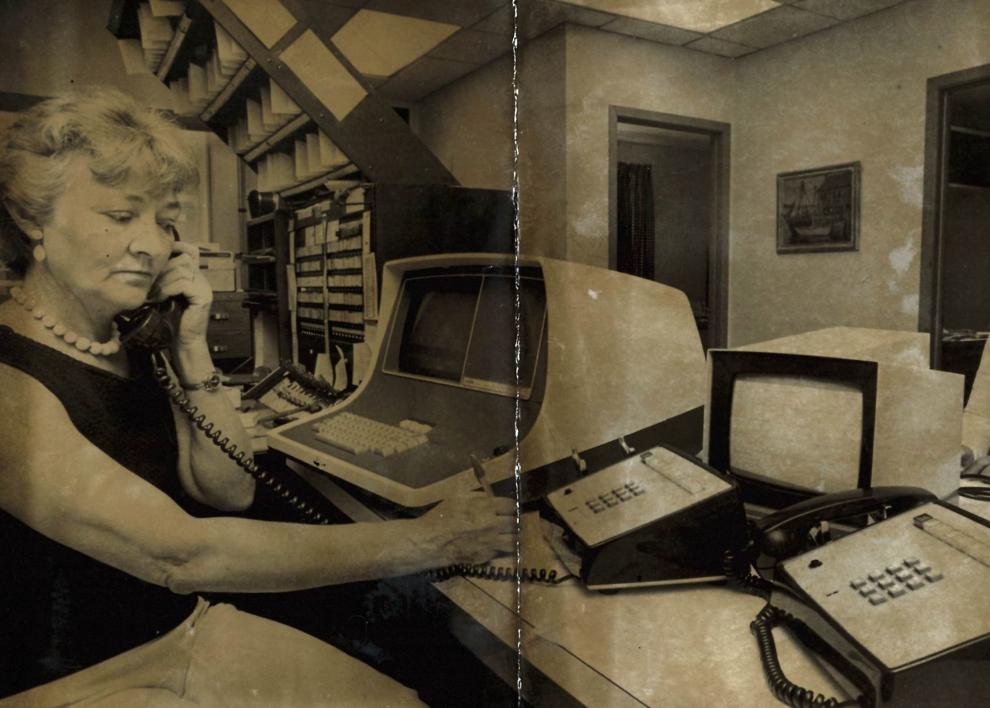 Roberta Fischer, owner of the La Crosse Answering Service, is shown here shortly after her business opened in 1978. The business, located at 217 S. Seventh St., had previously been named Madonna's Answering Service. In 2007, the business was purchased by Bruce and Laurie Torvik. It has since closed.


Tribune file photo


1978: Lenny's Shoe Repair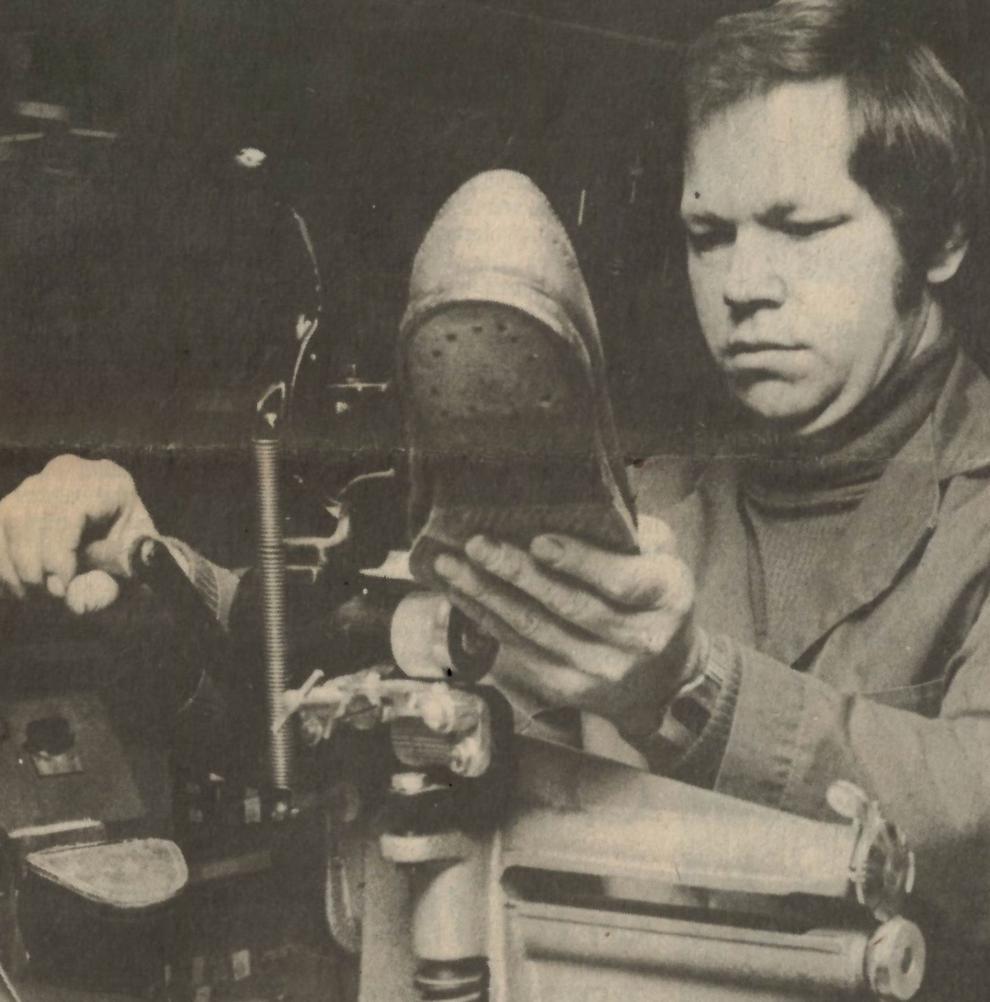 Lenny Matiak is shown inside his store, Lenny's Shoe Repair, in this 1978 photo. Matiak, who told the Tribune he he has been in the shoe business since he began shining shoes at age 15, continues to operate his business at 721 Clinton St.


Tribune file photo


1979: Carriage House of Fashion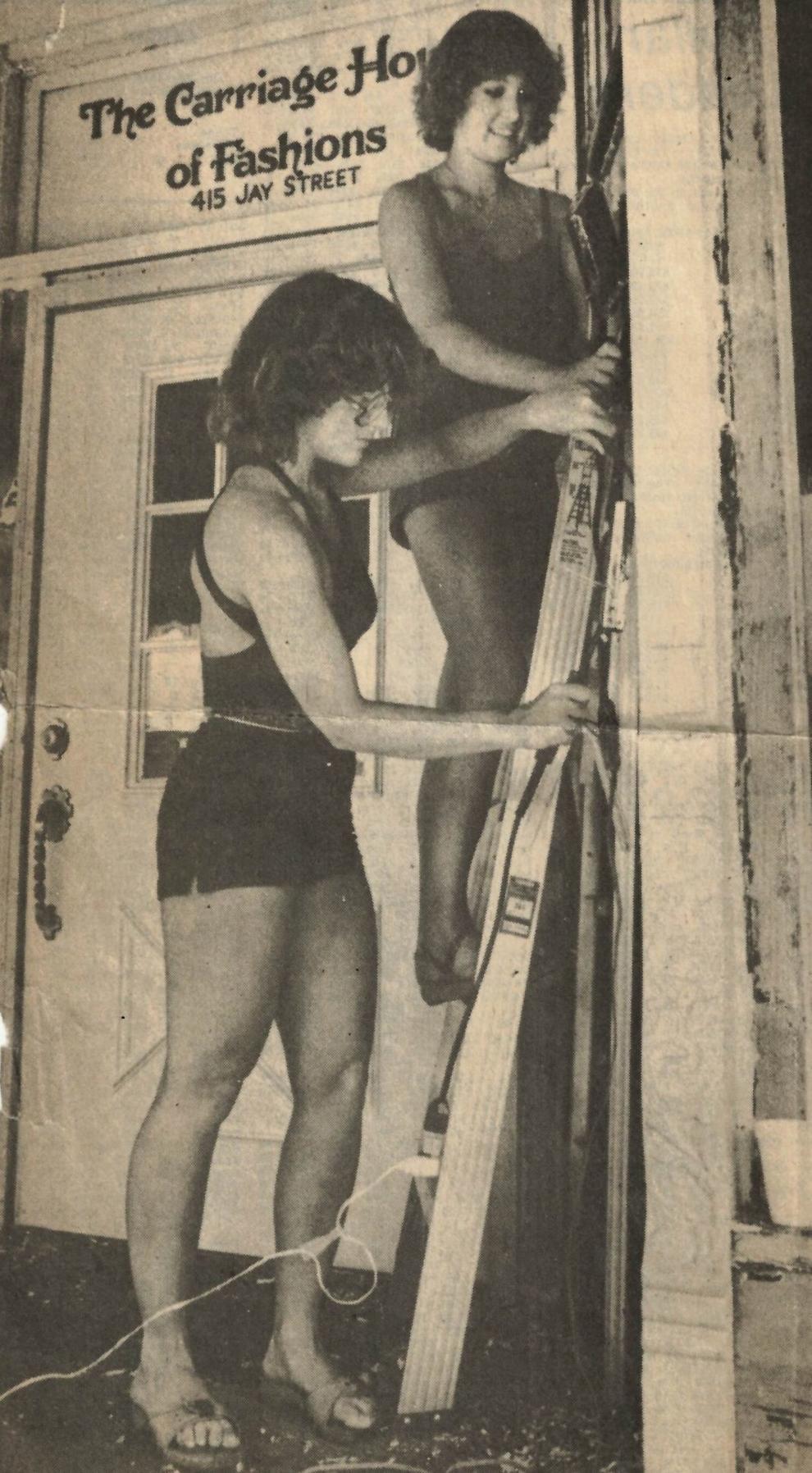 Carriage House of Fashion employees Heidi Hensel, left, and Sue Sobkowiak, steam off paint during a remodel of the 415 Jay St. store. The Carriage House was owned by Cindy Gerke, and today that location is an office for Cindy Gerke and Associates, a local real estate company.


Tribune file photo


Stay up-to-date on the latest in local and national government and political topics with our newsletter.