Ex-Wauwatosa officer not charged after new review of 2016 fatal shooting of man in park | State & Regional
TODD ​​RICHMOND Associated Press

Two court-appointed prosecutors declined Wednesday to charge a Wisconsin sheriff's deputy in the 2016 fatal shooting of a man sleeping in a park.
The decision validates a district attorney's finding years ago that Joseph Mensah had acted in self-defense when he shot Jay Anderson Jr., one of three people he fatally shot over a five-year span.
Mensah was a Wauwatosa police officer at the time but has since become a Waukesha County deputy.
The special prosecutors, Milwaukee Attorney Scott Hansen and La Crosse County District Attorney Tim Gruenke, said they couldn't find any legal basis for charging Mensah.
People are also reading…
Mensah came upon Anderson, who was 25, sleeping in a car after hours in a Wauwatosa park in June 2016. Mensah said he fired after Anderson reached for a gun on the passenger seat, and Milwaukee County District Attorney John Chisholm declined to charge Mensah later that year. Chisholm also chose not to charge Mensah in the deaths of either of the other two people he killed.
Anderson's family disputed that Anderson had reached for the gun and their attorney used an obscure legal maneuver similar to a grand jury inquiry to persuade Milwaukee County Circuit Judge Glenn Yamahiro that there was enough probable cause to support charging Mensah. I n December, he appointed Hansen and Gruenke as special prosecutors to review the case and file charges if they saw fit.
Mensah joined the Wauwatosa Police Department in 2015. That year, he fatally shot Antonio Gonzales, who said prosecutors had refused to drop a sword. Mensah killed Anderson the following year. In 2020, he shot and killed 17-year-old Alvin Cole as Cole fled from police following a disturbance at a mall. Mensah said he fired because Cole pointed a gun at him. That shooting sparked months of protests.
In explaining his rationale for not charging Mensah in Cole's death, Chisholm said evidence showed, among other things, that Cole fled from police carrying a stolen handgun, fired a shot while fleeing and refused police commands to drop the weapon.
Mensah is Black, as were Anderson and Cole. Gonzales identified as Native American.
Mensah resigned under pressure from the Wauwatosa Police Department in 2020 and joined the Waukesha County Sheriff's Department.
Unrest following the police shooting of Jacob Blake tops recent notable crimes
Madison protesters light dumpster fires, smash windows on Capitol Square; police bring out tear gas
Another night of protests in Madison ended with tear gas, pepper spray, smashed windows, fires and looting Monday evening into the early morning hours Tuesday — with damage extending from State Street into the Capitol Square area.
Following a now-familiar pattern, the overnight destruction followed peaceful daytime protests against the police shooting of Jacob Blake in Kenosha Sunday. This time, the damage started just before 11 pm with a dumpster fire at the top of State Street. At least Walgreens, a liquor store and a glasses store were looted. Police responded with tear gas, pepper spray and sponge projectile rounds.
Agitators spark destruction Downtown after Madison's Black leaders, activists try for peace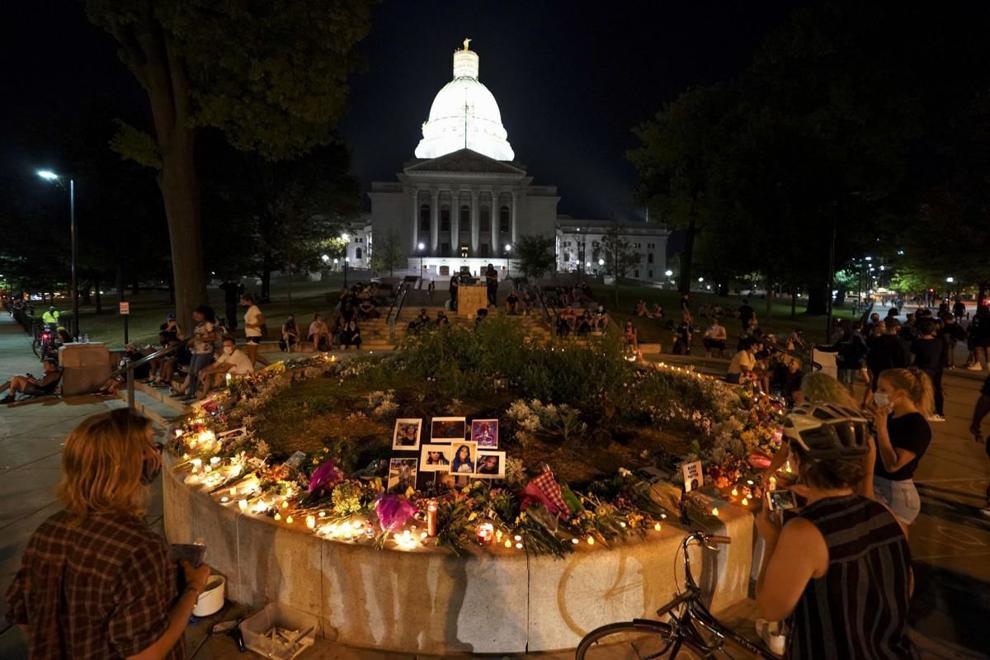 A group of Madison's Black leaders joined demonstrators Tuesday evening, urging them to peacefully protest police brutality after two previous nights ended in looting, smashed windows, dumpster fires and damage to local businesses.
But the third night of local protests against the Kenosha police shooting of Jacob Blake again ended with the same damage, this time focused along University Avenue — though young protest organizers urged agitators to stop. Police later responded with tear gas.
2 killed, 1 injured in gunfire as Kenosha protesters clash with armed citizens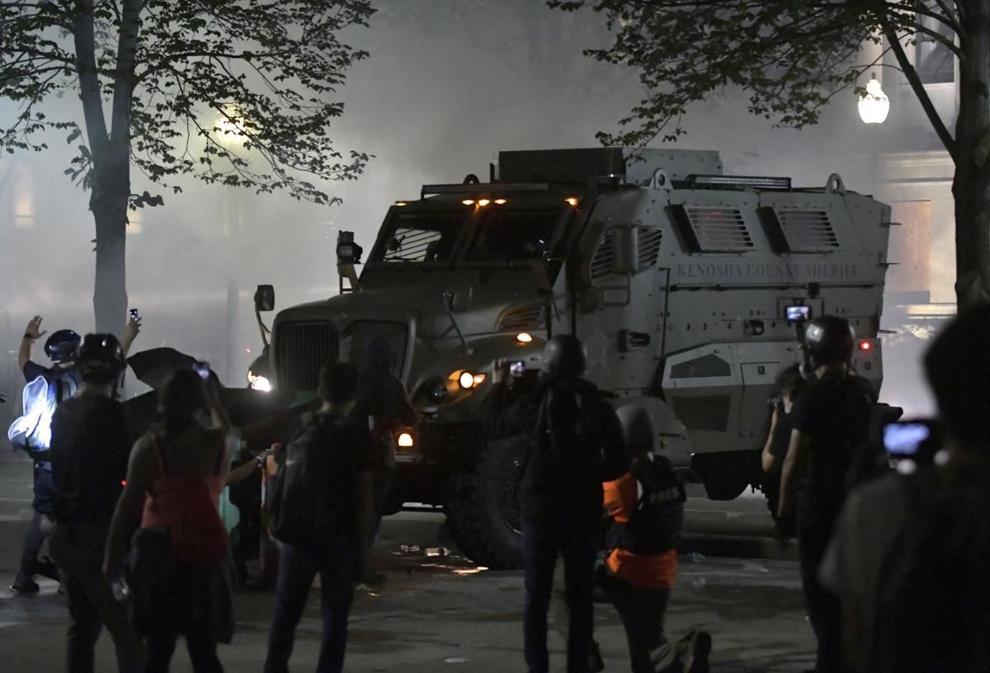 KENOSHA—Two people are dead. At least one other has been shot. Several others were injured, including injuries caused by less-lethal munitions fired by law enforcement, during protesting Tuesday night and into Wednesday morning in Downtown Kenosha.
Tuesday afternoon started in Kenosha with a few hours of peaceful marches and speeches, primarily decrying systemic racism by calling out disproportionately lengthy prison sentences for people of color, a lack of access to jobs for black people and the shooting of Jacob Blake, potentially leaving him paralyzed for life from the waist down.
Get local news delivered to your inbox!