Diane Kastelic

As consumers, we create a massive amount of waste, filling landfills with products we've used and thrown away.
When gently used building materials or household products are donated to a Habitat for Humanity ReStore and then sold at a discount, those items will be kept out of local landfills and given a second life.
ReStores are a great resource for all individuals who want affordable material to repair and beautify their homes.
Don't we have enough resale stores in Kenosha?
A ReStore would collect and sell materials that aren't accepted elsewhere in Kenosha. Using the donation guidelines published by other local non-profit resellers, we determined that a Kenosha ReStore would collect and sell less than 10% of the same merchandise.
People are also reading…
ReStores resemble a unique home improvement store; they offer merchandise such as building materials–including windows, doors, flooring, plumbing and lighting supplies–gently used appliances, and furniture. There is typically a wide range of brands and styles. You might find the perfect chairs for your dining room, a brand new box of tile and plumbing parts to use in your bathroom project, or a vintage treasure that can be upcycled into the perfect bedside table!
New or gently used goods are donated to the ReStore from the general public as well as local businesses. ReStore staff inspects them, determines a fair price, and places them up for sale. ReStores are open to the public several days a week at convenient times. For larger items, we plan to offer home pickup and delivery.
Habitat for Humanity is looking to insulated concrete form construction as a faster way to build energy-efficient and affordable housing
ReStore profits will be used by Habitat for Humanity of Kenosha (HFHK) to build affordable housing right here in Kenosha. HFHK provides housing with manageable mortgages that allow qualified low-income families to own a home.
What is needed to make a ReStore open in Kenosha?
Commercial space to rent. We are looking for an affordable space (15 to 20 thousand feet) that has easy public access with a store front, donation drop-off location, and dock doors.
Financial donations. We welcome individual and corporate financial donations to fund our opening. Corporate co-branding opportunities are available.
Your interest. If you'd like to help us get the store up and running or make a contribution, email us at [email protected] or call us at 262-925-0360. To learn more about our ReStore project, visit https://www.habitatkenosha.org/restore.
SEAN KRAJACIC/KENOSHA NEWS

Keep it local! HFHK is a self-funded non-profit 501©(3) charitable organization. We are an affiliate of Habitat for Humanity International, which does not provide us with financial support. Contributions to HFHK are tax deductible.
Photos: Habitat for Humanity's 1st 3D-printed home
The concrete exterior of Habitat for Humanity's first 3D-printed home has long-term benefits, like the ability to retain temperature and withstand natural disasters, Habitat says.
Habitat for Humanity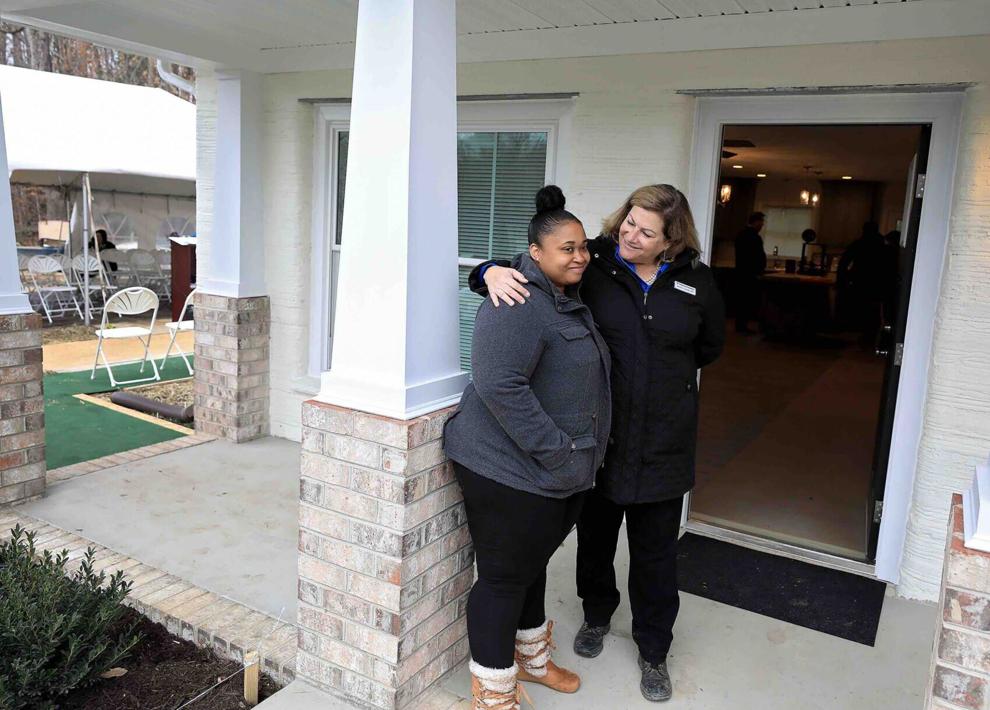 Janet V. Green of Habitat for Humanity, right, welcomes April Stringfield, left, to her new home.
Habitat for Humanity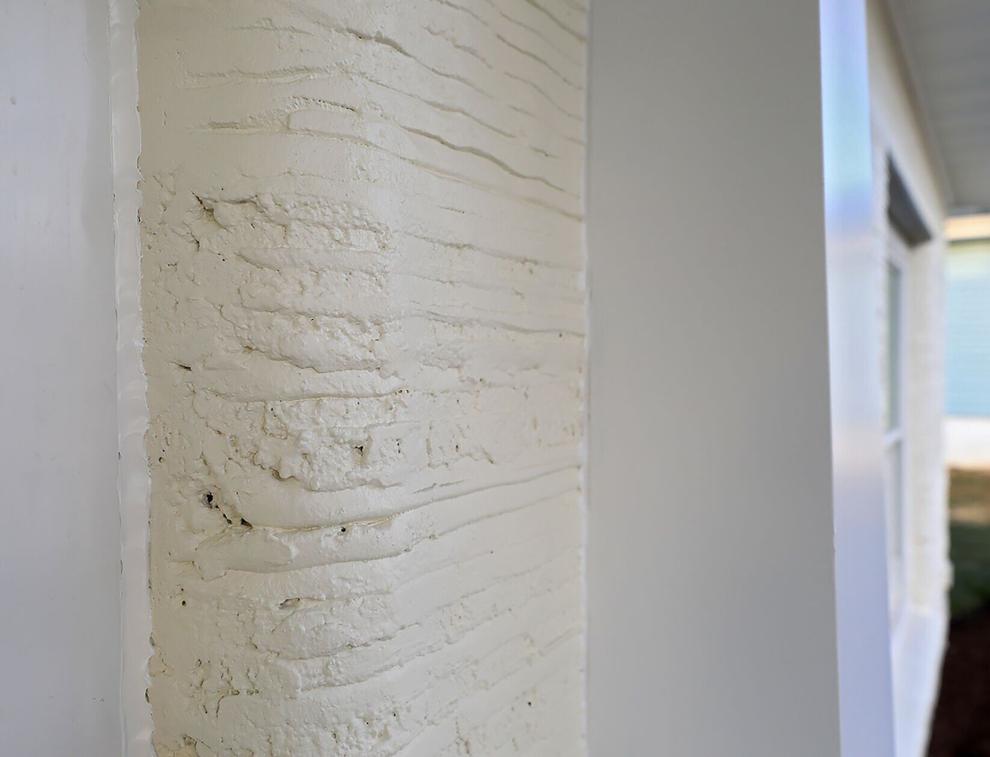 The concrete exterior of the new Habitat for Humanity 3D printed house.
Habitat for Humanity


Diane Kastelic is with Kenosha Habitat for Humanity.
Get local news delivered to your inbox!
Subscribe to our Daily Headlines newsletter.