KENOSHA CITY COUNCIL COMMITTEE ON LICENSES/PERMITS: 4 pm, 625 52nd St., Room 202. Agenda includes renewal applications for mobile home park licenses (2022-23 term); renewal applications for amusement & recreation enterprise licenses; 20 applications for annual cabaret licenses with no adverse recommendations from police department; and proposed ordinance from council member to amend the Code of General Ordinances to require a secret ballot for the election of council president.
PLEASANT PRAIRIE VILLAGE BOARD: 5 p.m., at the Village Hall Auditorium, 9915 39th Ave. Agenda includes: presentation on the creation of the Pleasant Prairie Parks Foundation; consider release of several recorded documents related to the decommission of the Pleasant Prairie Power Plant; resolution authorizing the village to dispose of surplus vehicles; and board comments. Meetings can be attended in person or virtually. To attend the meeting virtually, register online at https://us06web.zoom.us/webinar/register/WN_DF3M_HRMRJ61ueOqDl-0Kg. To access the meeting by phone call 1-312-626-6799 (Webinar passcode: 874659. Note phone attendees will only be able to listen and not make comments.
People are also reading…
KENOSHA COUNTY BOARD PUBLIC WORKS/FACILITIES COMMITTEE: 6:30 p.m. in the Hearing Room of the Kenosha County Center, 19600 75th St., Bristol. Items on the agenda include: resolution to amend the ban on firearms, explosives and other weapons in Kenosha County buildings; monthly reports; and ongoing project updates.
SOMERS VILLAGE BOARD: 5:30 pm, at the Somers Village/Town Hall, 7511 12th St. Agenda includes: discussion and possible action on change order from Camosy Construction Inc. for lift station and water transfer station; big received for 2022 roadway Improvement Program (22nd Street (5000 block to Green Bay Road, Fourth Street, 49th Avenue, and Fifth Place, 28th Avenue (Hwy. KR to termination), to Payne & Dolan for $460,120; and clerk/treasurer agreement for term ending Dec. 31, 2024.
KENOSHA UNIFIED SCHOOL BOARD: 6 pm, Room 125 at the Educational Support Center, 3600 52nd St., for closed session to discuss litigation, personnel issues.
SALEM SCHOOL BOARD: 6:30 pm in the Large Group Instruction Room of the school, 8828 Antioch Road, Salem. Special meeting to include closed session to review open enrollment applications for 2022-23, open enrollment out applications for 2022-23, and to discuss administrator contracts.
KENOSHA UNIFIED SCHOOL BOARD: 7 pm, in the Board Meeting room at the Educational Support Center, 2600 5th St. Agenda includes: recommendations concerning appointments, leaves of absence, retirements, resignations and separations; monthly reports and appointments; discussion of head start federal grant cost of living adjustment request; discussion/action on Brompton School charter contract renewal; discussion/action on Dimensions of Learning Academy charter contract renewal; discussion of English as a Second Language program plan; discussion of diversity recruitment and retention update; discussion/action of first reading of policy and rule on threats/assaults and administration regulation; course change proposals for high school mathematics, and for middle school computer science; KUSD preliminary plan for federal ESSER III stimulus funds; discussion of fiscal 2022-23 budget update; and open enrollment applications for school year 2022-23.
SALEM SCHOOL BOARD: 7 p.m., in the Large Group Instruction Room of the school, 8828 Antioch Road, Salem. Regular meeting agenda includes: teacher resignations, student services director contract, physical education teacher contracts, speech and language pathologist contract, open enrollment update, referendum update, and monthly reports.
KENOSHA AIRPORT COMMISSION: 4 pm at the Airport Conference Room, 9900 52nd St. Agenda includes elections of chairperson and vice-chairperson, lease renewal application, and discussion of airport operations.
KENOSHA UNIFIED SCHOOL BOARD: 5:30 pm, in room 125 of the Educational Support Center, 2600 5th St. Special meeting for closed session to discuss personal history as it related to a special person(s0.
WHEATLAND SCHOOL BOARD: 7 pm, in the Community Room 164 of the school, 6606 368th Ave. Agenda includes: 2022-23 school fees; employee resignations and new employee contracts; and closed session related to employee contracts.
In the last two months, TV numbers are through the roof. Local news, streaming and on-demand movies have all spiked in viewership, receiving ratings bumps from people of all ages. But experts recommend that you vary your new stay-at-home habits and find ways to fill your days without always being front of a screen. So before you watch all of "Too Hot to Handle" in one sitting, consider these …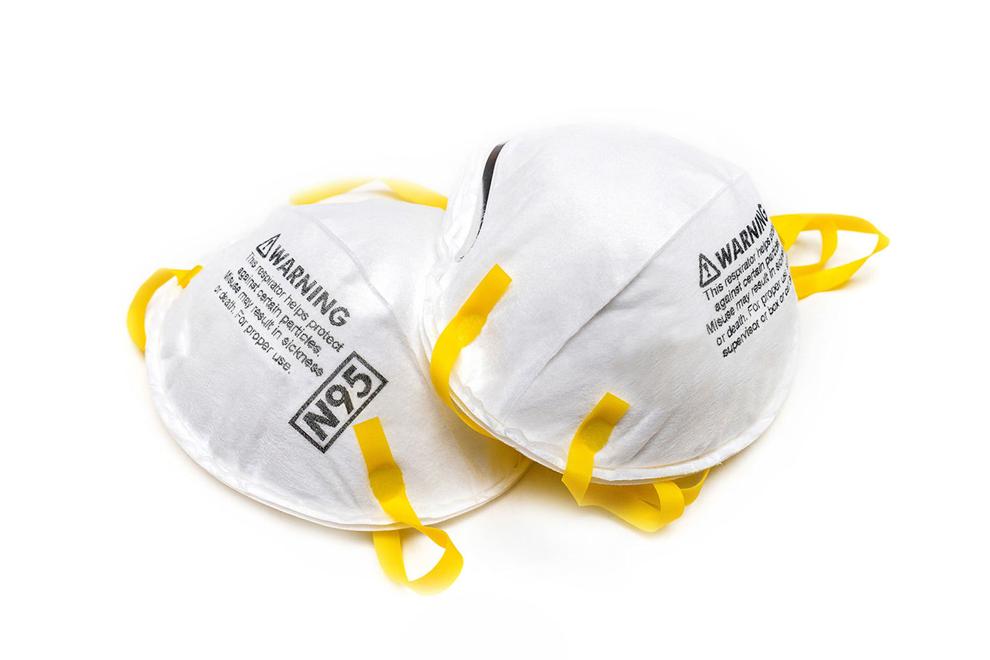 Here are five ways to combat bad breath and make wearing a mask a more pleasant experience.
Subscribe to our Daily Headlines newsletter.