Madison Landmarks Commission takes step to save historic building from demolition, redevelopment | News
Madison Landmarks Commission takes step to save historic building from demolition, redevelopment
Neighbors fight to preserve historic building
MADISON (WKOW) — On Madison's east side, a battle is brewing between developers and residents who want to save the historic Filene House from demolition.
The Filene House, which is located at 1617 Sherman Avenue, was the original home to the Credit Union National Association (CUNA) — the largest national trade association supporting credit unions in the United States. During the early days of credit unions, the site served as CUNA's headquarters.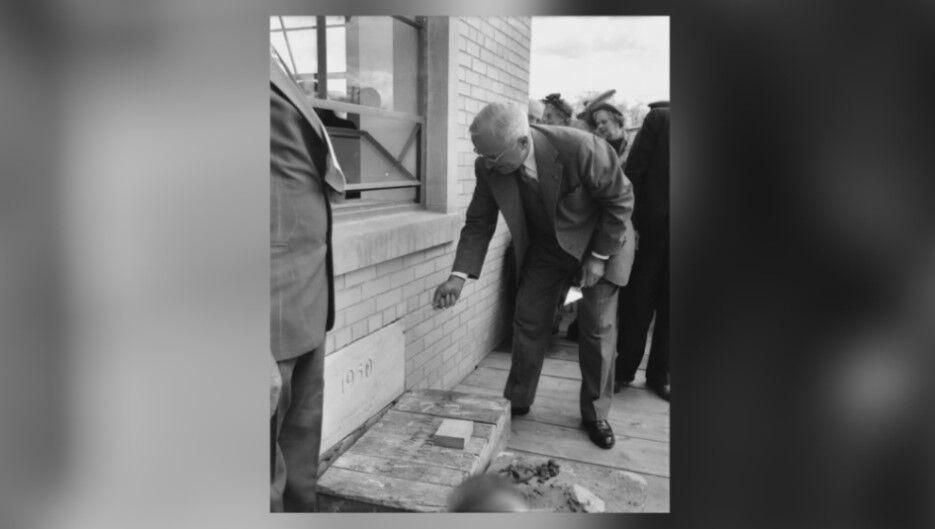 It was even dedicated in 1950 by President Harry Truman, who laid the building's corner stone. (Wisconsin Historical Society)
It was even dedicated in 1950 by President Harry Truman, who laid the building's corner stone.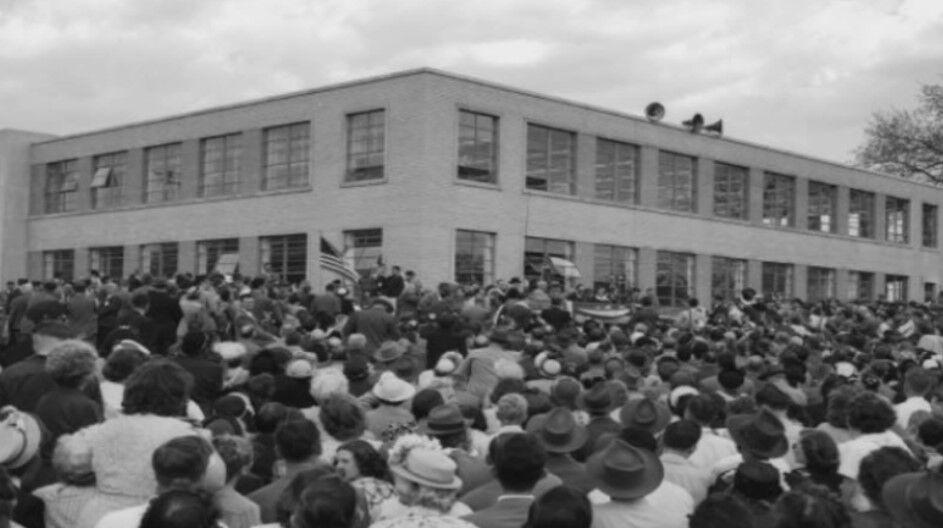 Crowds gather for dedication of Filene House in 1950 (Wisconsin Historical Society)
However, just this past year, Vermillion Development, an outside development group from Chicago, brought forward a plan to redevelop the site and tear down the existing building. The organization's goal is to build more than 400 lakefront apartments on the site.
When Madison resident and former real estate appraiser John Rolling heard the news, he started working to save the building from demolition.
"We have to be thinking about what things do we want to treasure," Rolling said. "This is the institution with which the world identifies Madison, Wisconsin."
Rolling, who earned his doctorate in history from UW-Madison in 1979, drafted a 32-page nomination form to submit to the city requesting that the building be designated a historical landmark.
His nomination has gotten the attention of other neighbors, too, including the Sherman Terrace Neighborhood Association.
"We want to be careful that we don't bulldoze over things that we identify with Madison," neighborhood association member Kevin Revolinski said.
Although other residents like Josh Olson posed concerns about saving the building, saying it could be preserved in other ways and the space could offer needed housing.
"I think if the goal is to recognize what was accomplished and occurred at this site, this building offers nothing and doesn't properly invoke that history," Olson said.
On Monday, the Madison Landmarks Commission heard from several residents about their concerns about the building's future. Ultimately, the commission voted unanimously to recommend its preservation as a historic landmark.
Now that the commission has voted to recommend the site as a historical landmark, the Madison Common Council will vote to seal its fate. The vote could happen as soon as February.
If accomplished, its landmark designation will make it extremely difficult for Vermillion Development to tear down the site to build new. 27 News reached out to Vermillion Development for comment but never received a response.
Rolling said Monday night's vote is just the first step in the right direction.
"As we make change in our own lives, we identify those things that we want to hold on to," Rolling said. "This is one of those that Madison needs to hold on to."