Kenosha police officer accused of teen exchange gunfire
A Kenosha boy is accused of shooting at an unmarked police vehicle near 66th Street and 23rd Avenue on Wednesday.
KENOSHA, Wis. – A Kenosha boy, 17, is accused of shooting at an unmarked Kenosha police vehicle near 66th Street and 23rd Avenue on Wednesday, Dec. 21
Prosecutors have charged Leonatay Lowery with attempted first-degree intentional homicide, two counts of first-degree recklessly endangering safety and possession of a firearm by an adjudicated delinquent.
According to a criminal complaint, two police officers were driving on 23rd Avenue when they saw two boys walking. Both of the boys looked back at the unmarked car, and officers said one of them "had his left hand inside his pocket as though holding something while his right arm was swinging freely" – consistent with holding a weapon, per the complaint.
SIGN UP TODAY: Get daily headlines, breaking news emails from FOX6 News
The officers continued driving and later turned down an alley between 23rd Avenue and 24th Avenue. There, the complaint states an officer saw the boys again – this time with a third person, since identified as Lowery. The group looked at the unmarked vehicle and started to run.
As the officer drove down the alley, the complaint states shots were fired into their vehicle just before it came to a stop.
The complaint state's one of the officer's body-worn cameras showed Lowery with his "armed extended in a shooting stance" as their vehicle drove past. The shots did not hit the vehicle, but prosecutors say five shots were fired in the direction of the vehicle.
One of the officers fired back at Lowery while attempting to take cover within the vehicle, according to the complaint. The officer fired another three shots through the back cargo area and passenger side window of the vehicle.
FREE DOWNLOAD: Get breaking news alerts in the FOX6 News app for iOS or Android.
Police said nobody was struck during the exchange of gunfire.
The complaint states that, after the shots were fired, Lowery ran away and threw his gun in a garbage can near 67th Street and 25th Avenue. Within minutes of the shots being fired, officers located Lowery walking on 67th Street.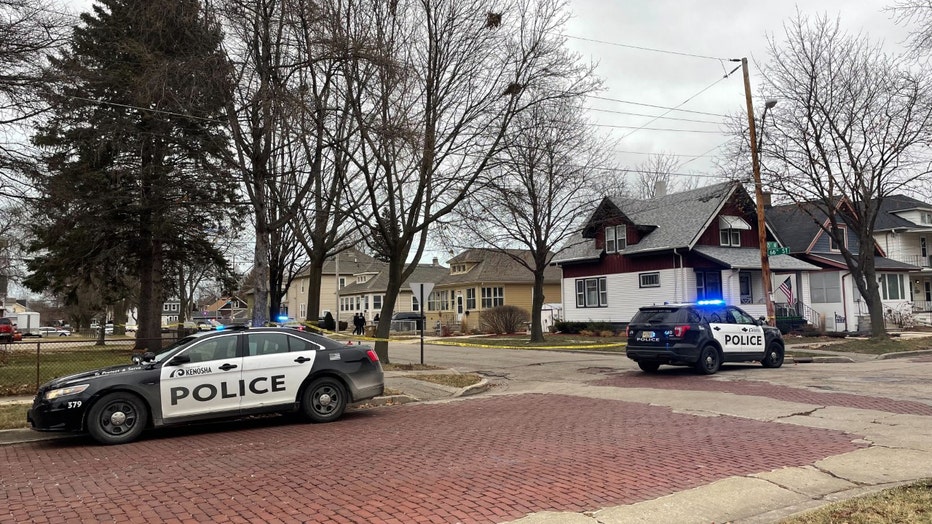 Scene of Kenosha shooting near 66th Street and 23rd Avenue
Once in custody, the complaint states Lowery initially claimed he had been shot at and that he didn't have a gun or shoot at anyone. Lowery later admitted to the shooting at the officers' vehicle and said he "screwed up."
The other boys were taken into custody but released, police said.
Court records indicate Lowery made his initial court appearance on Dec. 22 and his cash bond was set at $250,000. He is due back in court on Dec. 29 for a preliminary hearing.