Pleasant Prairie police issue nearly 40 tickets in one day resulting from drivers ignoring Sheridan Road closure | Accident-and-incident
PLEASANT PRAIRIE — Village police have a warning for drivers looking to travel on Sheridan Road around barricades for construction of the road at the intersection with Highway 165, which has been underway for more than a week now.
Don't go that way, or you'll be ticketed.
Nonetheless, according to Sgt. Zach Dutter, motorists have been doing their darnedest not to heed the road closure signs. In fact, on Tuesday, so far, nearly 40 tickets have been issued in less than 24 hours, with one officer writing at least 26 of those citations during first shift, said Dutter.
"Unfortunately, nobody is listening to those signs … so, people are driving from Kenosha to Illinois when the road is closed," said Dutter, who added there have also been a few crashes. "They're going around several barriers and signs that say the road is closed. That's been our big thing."
Dutter said the intersection closed on May 31. Construction itself began on June 1 and will continue into September. Currently, a stretch south of 91st Street to Russell Road, is open only to local residential traffic.
People are also reading…
"We put out two press releases now. The fire department put out a press release. People just aren't listening," he said.
According to the village news release, intersection improvements involve resurfacing deteriorated pavement in the construction area and providing traffic signals, updated signage and turn lanes. Work zone message boards are active and a detour route has been established. Those traveling through the area are being detoured along Highway 158 (52nd Street), Highway 31 (Green Bay Road) and Russell Road as an alternate north and south route.
Weather will determine the actual completion date for construction. Drivers in the project area are being asked to abide by construction signage and to drive with "great care, patience and thoughtful attention while this work is being completed," according to the release.
IN PHOTOS: Local police K-9 units
Pleasant Prairie Officer Mike Algiers and K-9 Chase
An anonymous donation in the memory of Randy Copenharve was recently made to the Pleasant Prairie Police Department's K-9 unit, led by Officer Mike Algiers and 4-year-old German shepherd, Chase. Copenharve, who died suddenly last September, was a frequent supporter of the K-9 unit and other areas within the village.
PHOTO SUBMITTED


Local dealership provides wheels for new KPD K9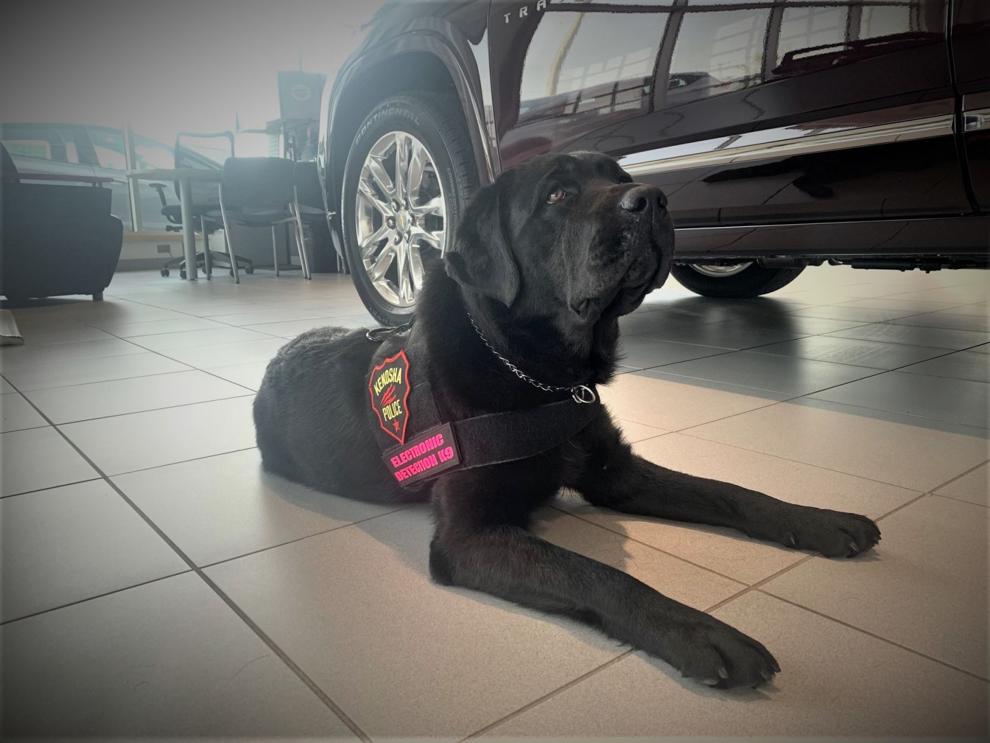 Iris, the Kenosha Police Department's electronic-sniffing Labrador, takes a break at Lynch Chevrolet of Kenosha, the car dealership that helped provide a transport vehicle for Iris and her handler, Detective Pete Deates.
DENEEN SMITH, Kenosha News


Local dealership provides wheels for new KPD K9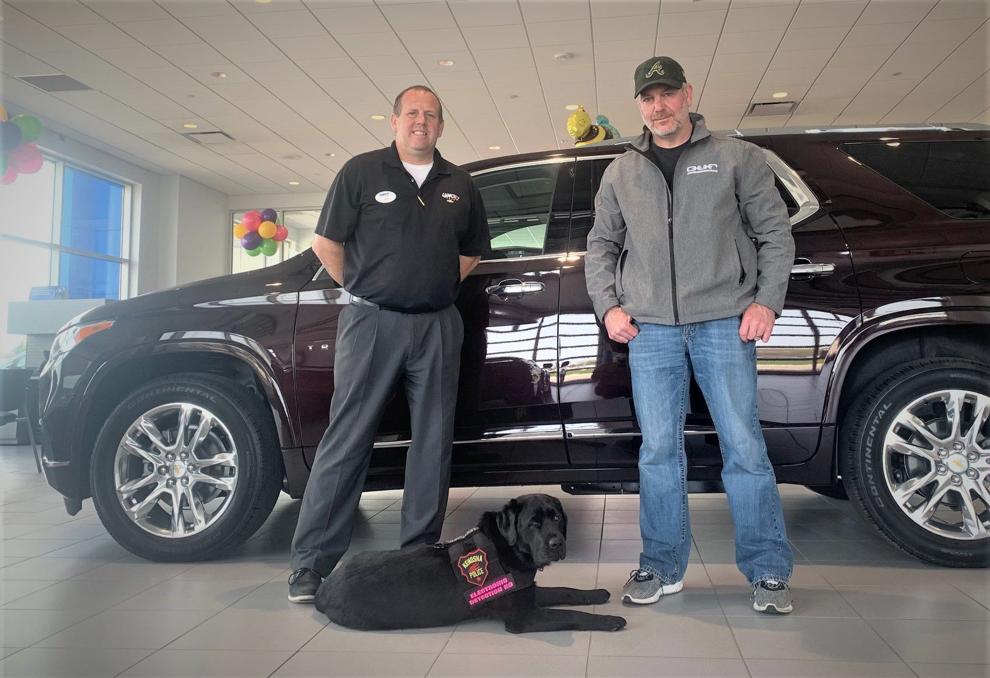 Jeff Auger, general manager of Lynch Chevrolet of Kenosha, left, and Kenosha Police Detective Pete Deates pose with Iris, the electronic-sniffing Labrador, at the dealership on 75th Street. Lynch recently worked with Operation Underground Railroad, a not-for-profit agency that works to combat child sex trafficking, to provide a vehicle for Deates and Iris. The vehicle is not the one in the photo.
DENEEN SMITH, Kenosha News


K9 officer Jaxx sworn in by Twin Lakes Police Department
New K-9 officer Jaxx became a member of the Twin Lakes Police Department this week. Community fundraising helped cover the costs.
K9 officer Jaxx sworn in by Twin Lakes Police Department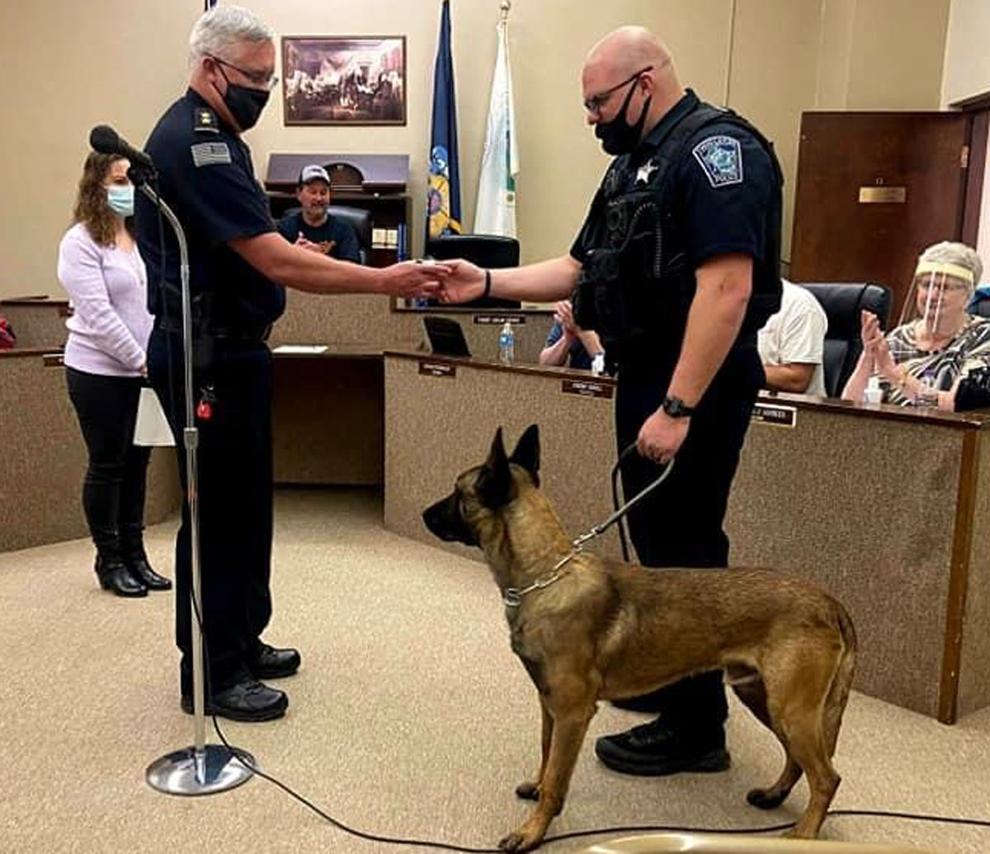 The Twin Lakes Police Department swears in its K-9, Jaxx, in April.
K9 officer Jaxx sworn in by Twin Lakes Police Department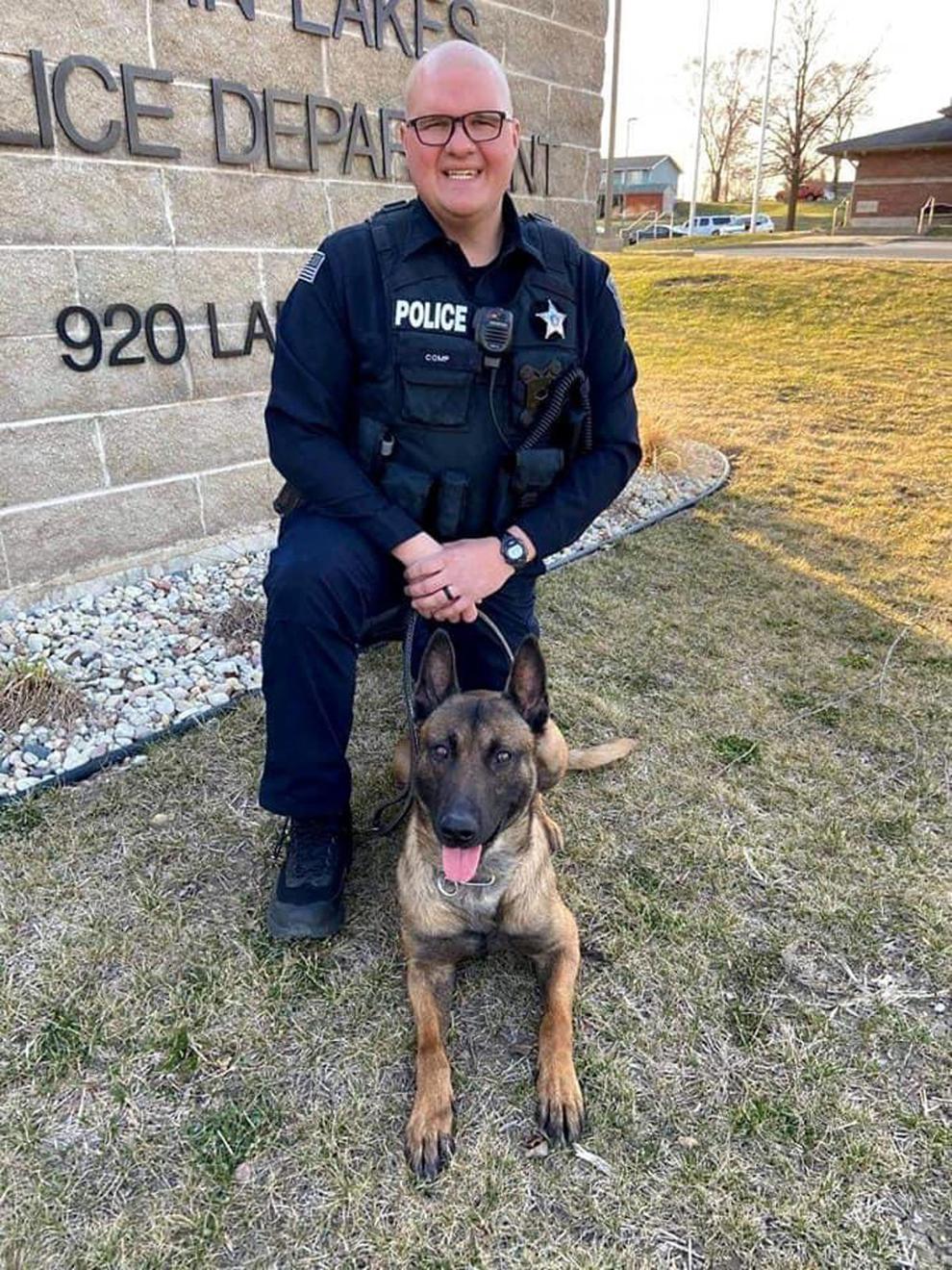 Twin Lakes officer Jeffrey Comp with his new partner, K-9 officer Jaxx.
Submitted photos


IRIS-POLICE DOG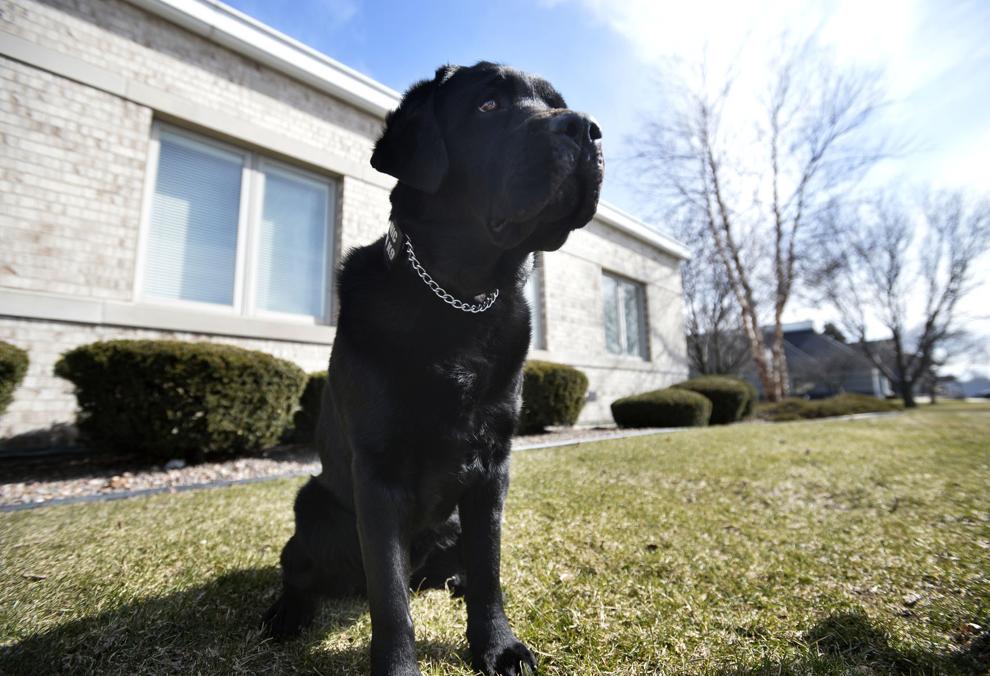 Iris, a 2-year-old black lab, has joined the Kenosha Police Department. She specializes as an electronics detection K9 officer.
KENOSHA NEWS PHOTO BY SEAN KRAJACIC


Get local news delivered to your inbox!