A sharp rise in antisemitic literature being distributed in Kenosha will be the topic of the next Courageous Conversation set for 6-8 p.m. on Thursday, July 14 at the Kenosha Civil War Museum.
"The Great Replacement Narrative: Connecting Racism and Antisemitism" is the title for the next Courageous Conversation, which is a series of community discussions jointly sponsored by the Kenosha Coalition for Dismantling Racism (CDFR) and Congregations United to Serve Humanity (CUSH). The discussion, which will be held in-person, is free and open to the public.
Antisemitic literature has been dropped anonymously in several Kenosha neighborhoods in over the past several months. Pamphlets, placed in bags of rice, falsely tie COVID-19 to the Jewish Community, and list other falsehoods.
"There has been an unprecedented rise in antisemitism in the United States in the past decade, with 2021 showing the highest rate of incidents in the past 40 years," Rabbi Dena Feingold said. "Unfortunately, Kenosha has had more than its share of incidents, with the repeated distribution of antisemitic flyers in Kenosha neighborhoods over the past six months. This is not an issue of the Jewish community alone; all of us should be deeply concerned."
People are also reading…
Representatives from the Jewish Community Relations Council of the Milwaukee Jewish Federation and the Anti-Defamation League will kick off the discussion. Also participating in the discussion will be: Alderperson Jan Michalski, to give a local perspective on the rise of antisemitic literature; a representative of the Kenosha Police Department, to address the status of the investigation of the antisemitic literature drops; and Rabbi Dena Feingold of Beth Hillel Temple, will discuss the perspective of the local Jewish community about antisemitic literature. A member of CUSH will close the event by providing suggestions for action steps for the community.
For more information about this Courageous Conversation, visit the Kenosha CFDR FB page: Facebook.com/KenoshaCFDR.
100 resources for fighting racism
100 resources for fighting racism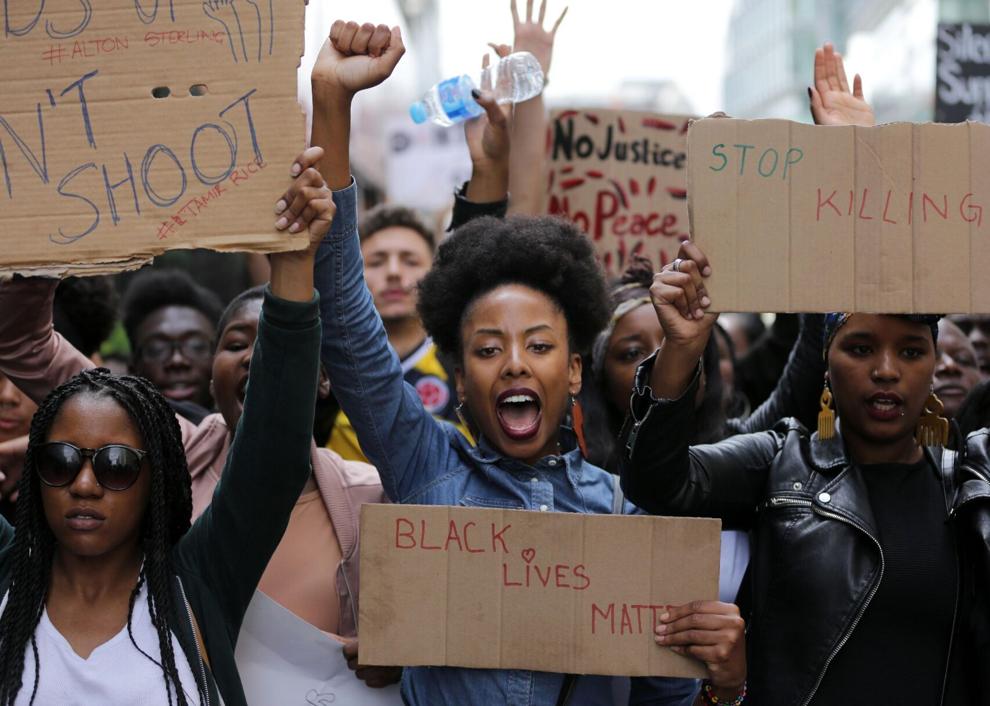 News of the killings flared from city to city, bringing with it the harsh realities of systematic racism and oppression against Black communities. Video recordings of Black lives being taken spread like wildfire across the internet. There has been a protest every day since the death of George Floyd, and people continue to use the tools given to the community to uplift, encourage, and stand up for Black lives.
Silence is no longer an option for many, who instead are calling for accountability and the systematic dismantling of outdated racist policies and notions still pervasive in American society. Shockwaves of support rang out on television, social media, corporate spaces, and the streets. Whether it be hashtags, exposure, educational resources, or active protests, many people are fighting for inclusivity and changes in police tactics.
Stacker compiled a list of 100 resources to take action against racism, from anti-racism organizations to essential reading. We've used multiple crowdsourcing materials created by digital communities to help readers utilize the wide variety of petitions, organizations, events, fund donations, and other useful links. The list also includes books, organizations, movies, podcasts, educational resources, and social media accounts for readers to follow and stay up to date on current events.
Keep reading to explore ways you can contribute to the cause.
You may also like: Libertarian, gerrymandering, and 50 other political terms you should know


DANIEL LEAL-OLIVAS // Getty Images


Book: 'So You Want to Talk About Race' by Ijeoma Oluo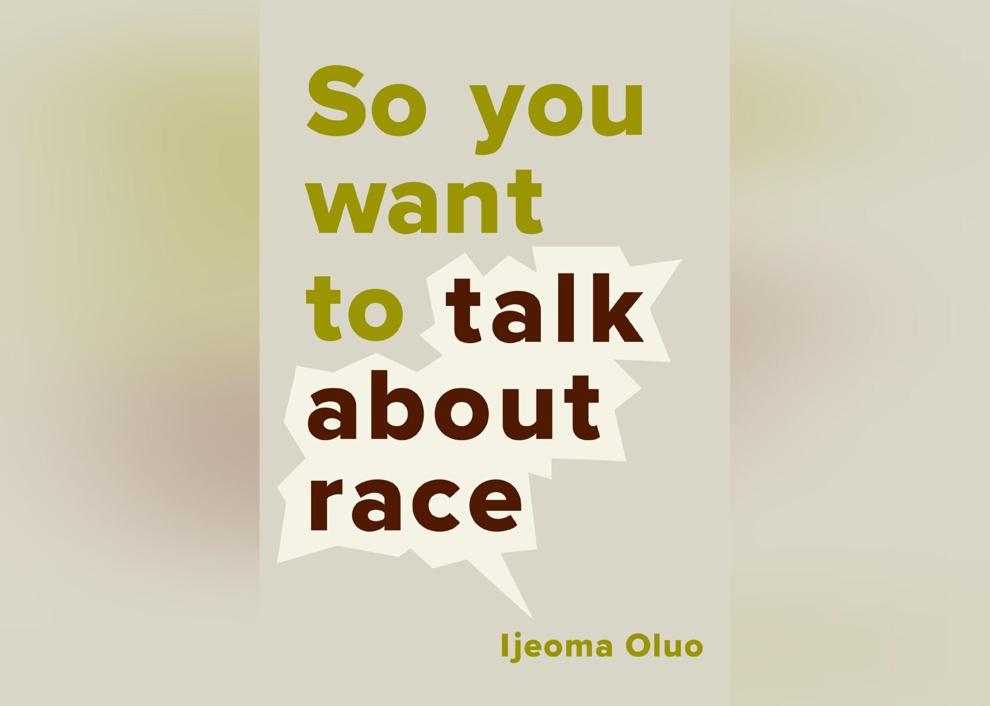 A New York Times best-seller, "So You Want to Talk About Race," examines race in America through the lens of topics like police brutality, white privilege, and the mass incarceration of Black Americans. Ijeoma Oluo provides a user-friendly view for readers to explore the complex reality of racial injustices needed to have honest conversations about race and racism.


Goodreads


Educational resource: Ways You Can Help, #BlackLivesMatter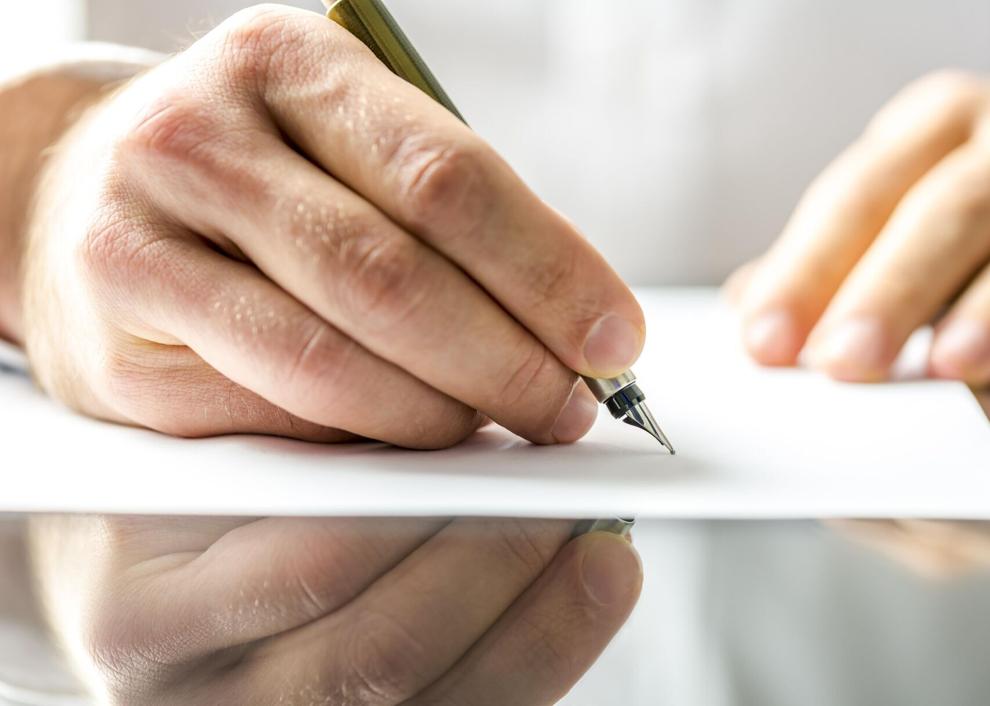 This list is updated with various resources you can use to support the Black Lives Matter movement. It includes links to petitions, voter information, and places to donate funds that aid protesters, organizations, and other antiracist materials.


Gajus // Shutterstock


Movie: 'I Am Not Your Negro' (2016)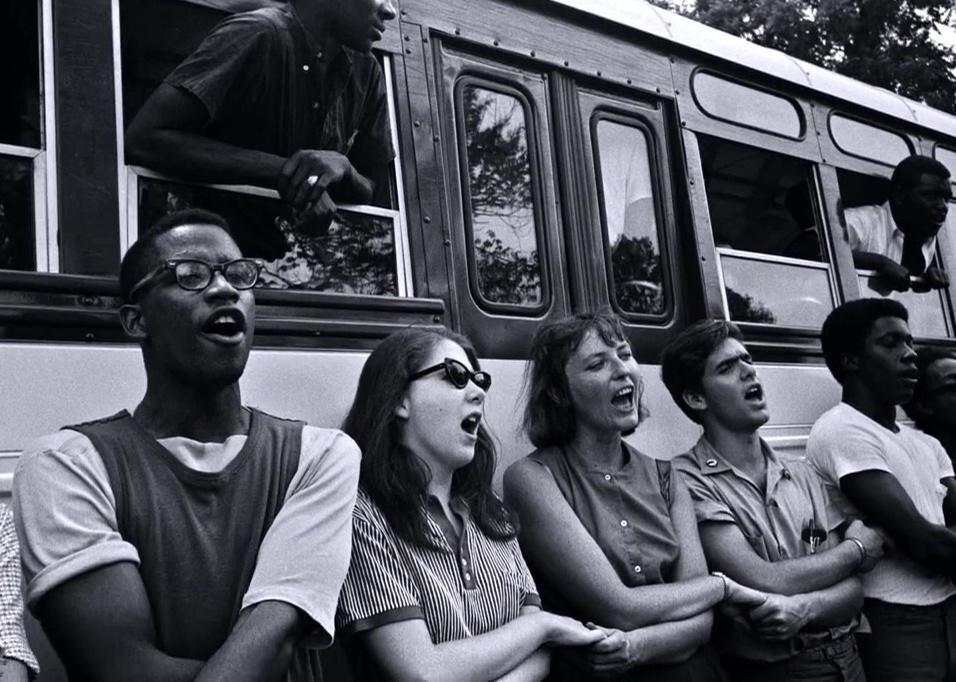 Based on James Baldwin's unfinished manuscripts, "I Am Not Your Negro" is a documentary that explores racism in America and accounts of the lives of civil rights leaders, Martin Luther King Jr., Malcolm X, and Medgar Evers, who were all assassinated within five years of each other. Narrated by actor Samuel L. Jackson, the film relies heavily on Baldwin's words to show deeper connections between the three leaders and Baldwin's radical views on race relations.


ARTE


Organization: Black Lives Matter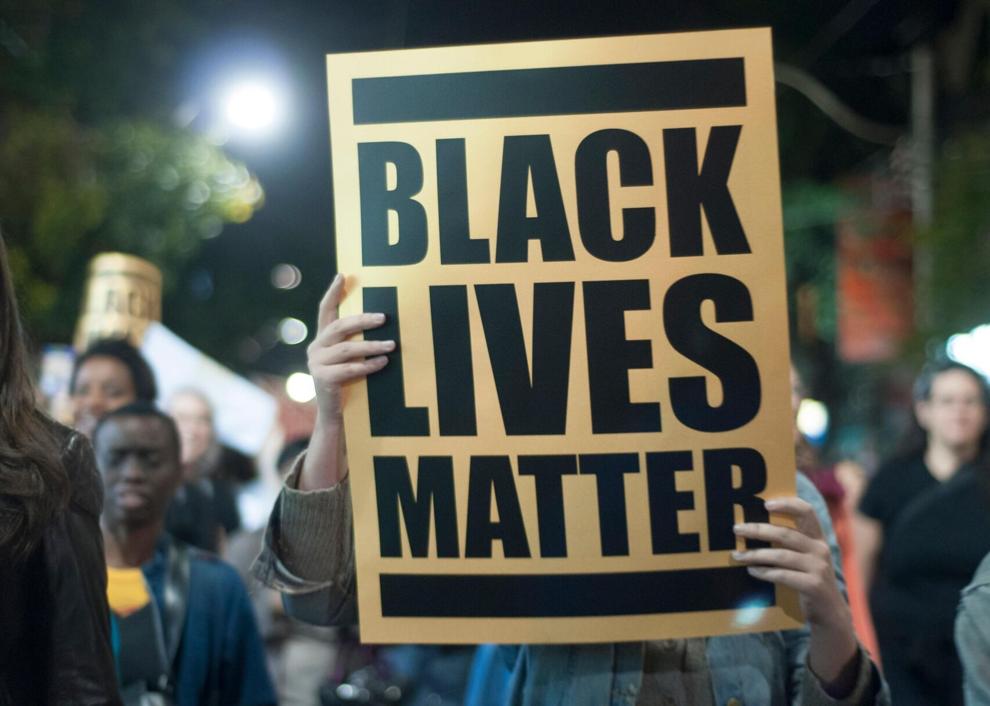 A movement representing freedom, liberation, and justice, Black Lives Matter has been the center of the racial movement in recent years. The hashtag was founded in 2013 after the acquittal of Trayvon Martin; three Black women took to social media, and a movement began. The organization has multiple chapters around the world, resources, programs, and more.


arindambanerjee // Shutterstock


Article: 'Talking to Young Children About Race and Racism'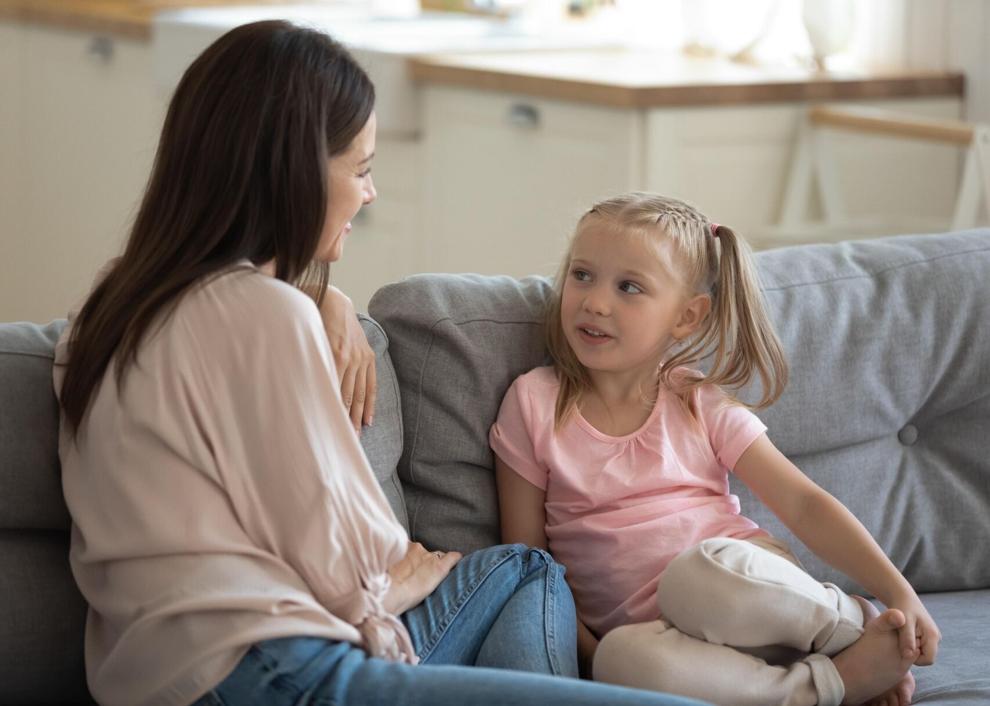 Parents can find a slew of resources in this article on the PBS for Parents website. This article is designed to help parents navigate the topics of diversity, race, and anti-racism with children through kid-friendly books and other resourceful articles. The site also has a virtual learning event held by other parents and experts to help instill confidence in young Black children and provide non-Black children the tools to combat racism.
You may also like: LGBTQ+ history before Stonewall


fizkes // Shutterstock


TV show: 'When They See Us' (2019)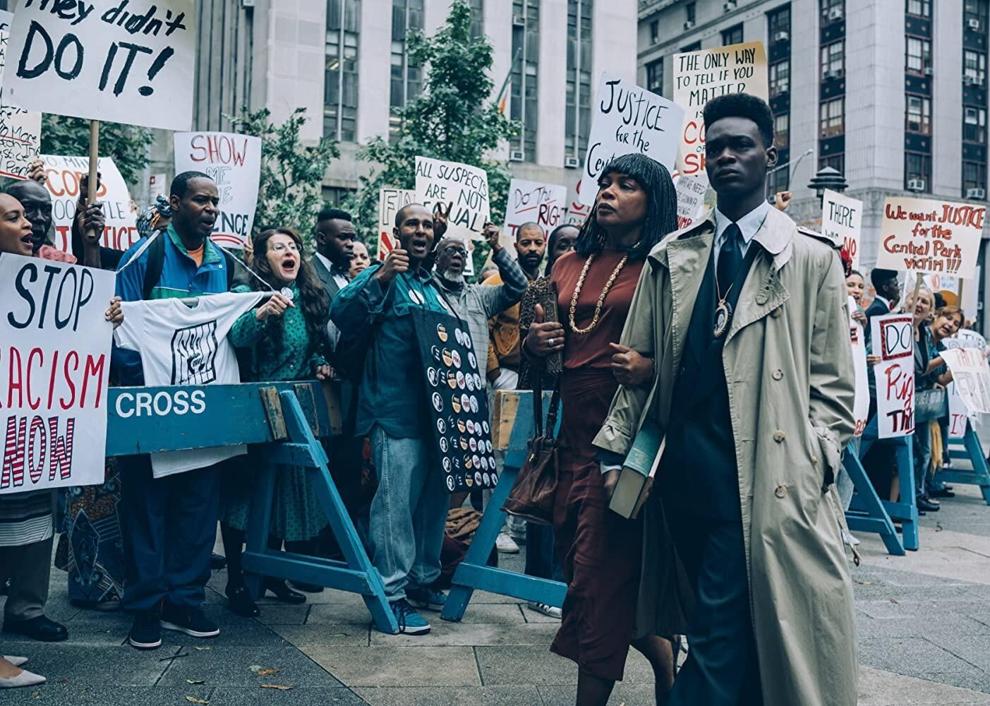 Five teenagers from Harlem became targets when they were falsely accused of assaulting a white female jogger in New York's Central Park. "When They See Us" explores these teenagers' tragic journeys as they struggle to maintain their innocence with the odds stacked against them. The four-part series, directed by Ava DuVernay, follows these young Black boys' harsh reality as they grow into men—family heartbreaks, prison torture, and racial injustices—portraying the poor treatment of Black Americans in the judicial system.


Forward Movement


Book: 'White Fragility: Why It's So Hard for White People to Talk About Racism' by Robin DiAngelo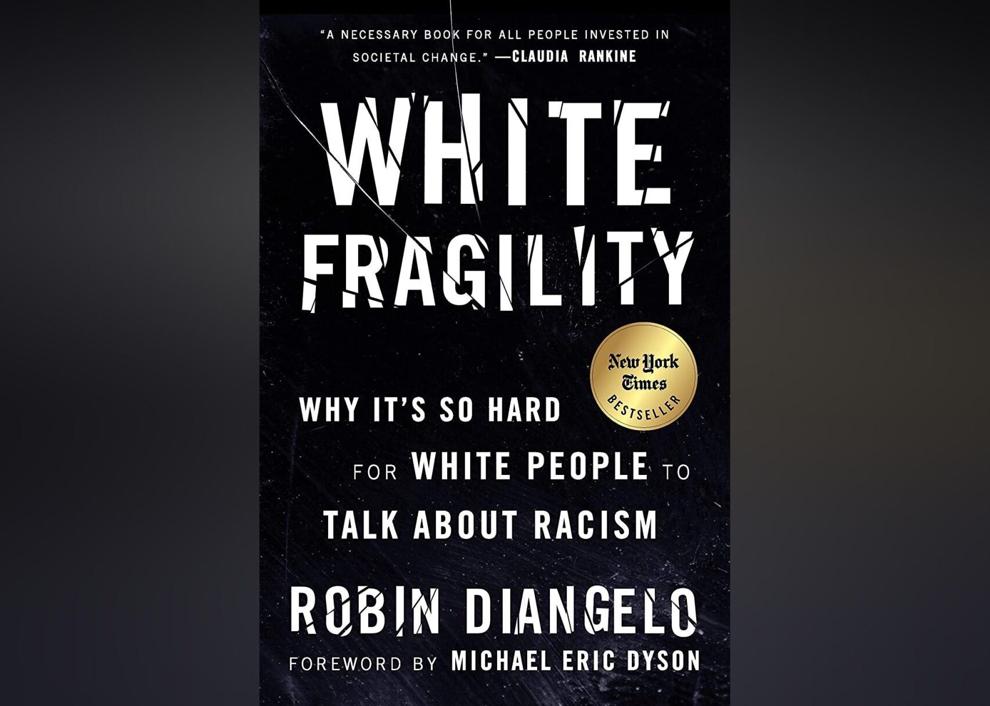 "White Fragility" highlights the disappointing reactions to conversations with white people regarding open discussions about race. Robin DiAngelo argues that America's segregated society on racial injustices appeases the discomfort of those separated from the reality of racism, thus causing white sensitivity.


Goodreads


Donate: National Bail Fund Network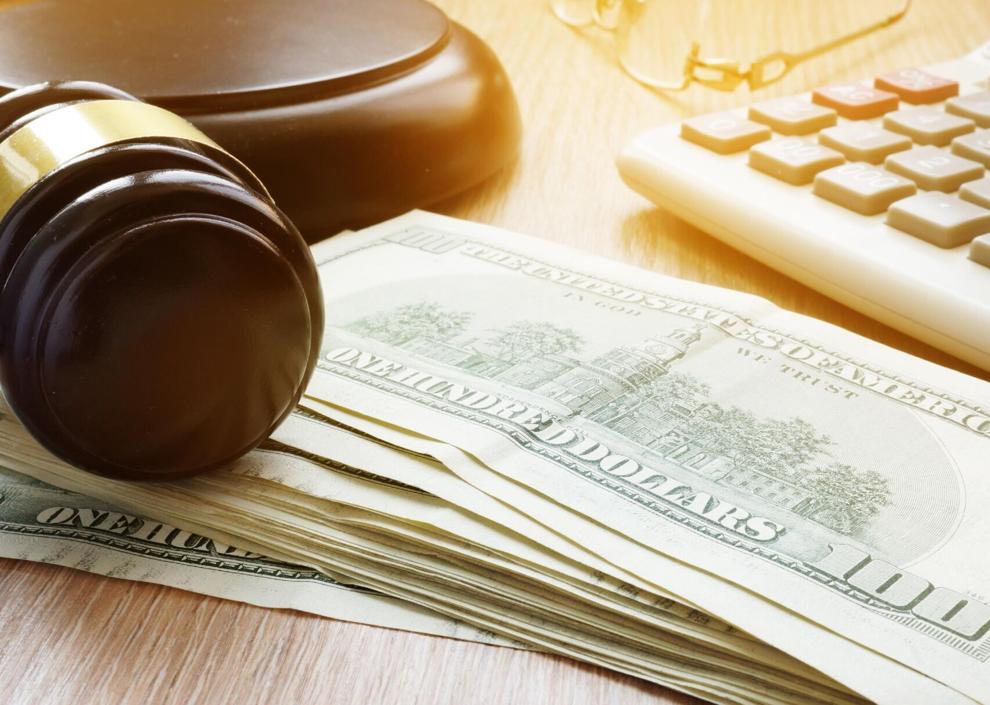 Community Justice Exchange contributes to the fight against forms of criminalization, detentions, and racial incarceration. The organization's tool, the National Bail Fund Network, comprises a collection of community bails and bonds to free people from jail and immigration detentions. The list is consistently updated and separated by state programs for participants to choose from.


Vitalii Vodolazskyi // Shutterstock


Educational resource: Overhaul of Advocacy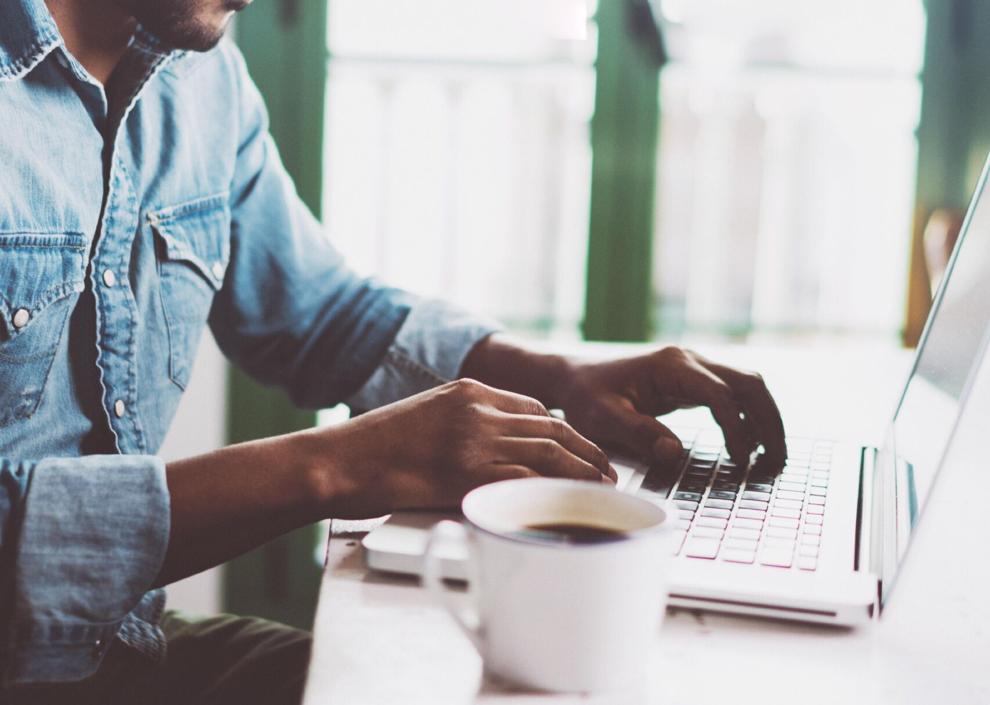 For those seeking variety in ways to combat racism, Overhaul of Advocacy is a database with tons of resources spanning from crowdsourced documents, podcasts, videos, petitions, Black-owned business information, organizations, and more. The one-stop-shop site was designed to collect and share lists that center Black voices in the Black Lives Matter movement. In addition to resources, the site offers events and courses for those interested in further educating themselves on topics.


SFIO CRACHO // Shutterstock


Instagram account: @PullUpForChange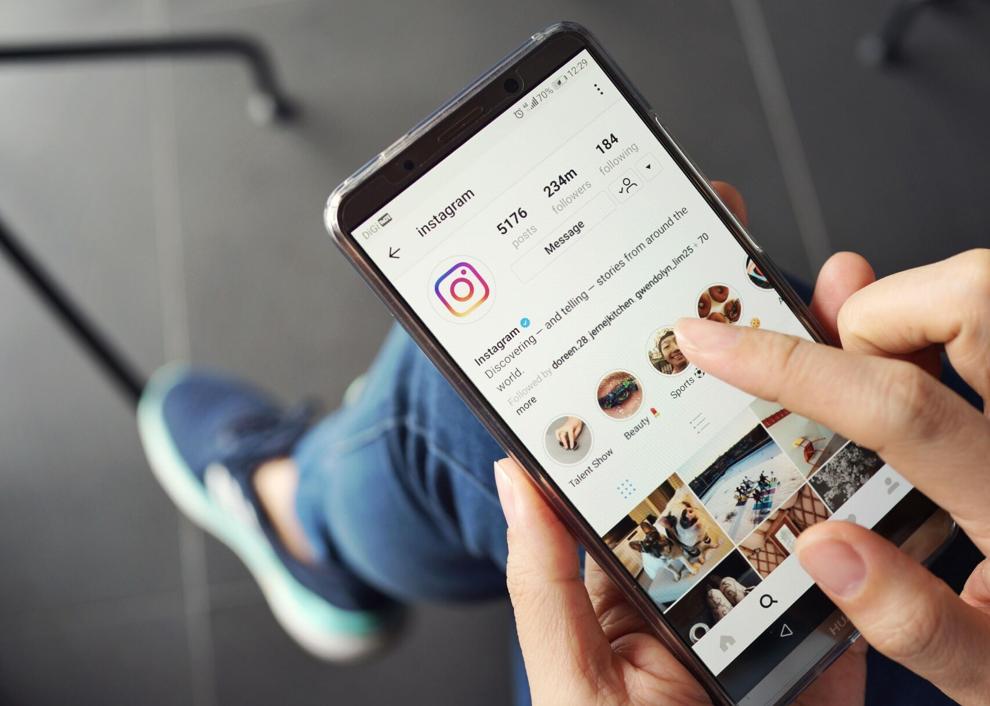 After seeing many brands presume solidarity for #BlackLivesMatter by posting a black square on Instagram for #BlackoutTuesday, Sharon Chuter began the Pull Up For Change movement that questioned the number of Black corporate leadership roles at major brands. With 134,000 followers and counting, the Instagram page, @pullupforchange, asks a wide range of companies to post their 2019 diversity numbers within 72 hours of posting solidarity with the Black community. This allows users and shoppers to see the diversity and inclusion numbers of popular places and platforms they use.
You may also like: Defining historical moments from the year you were born


AngieYeoh // Shutterstock


Movie: 13th (2016)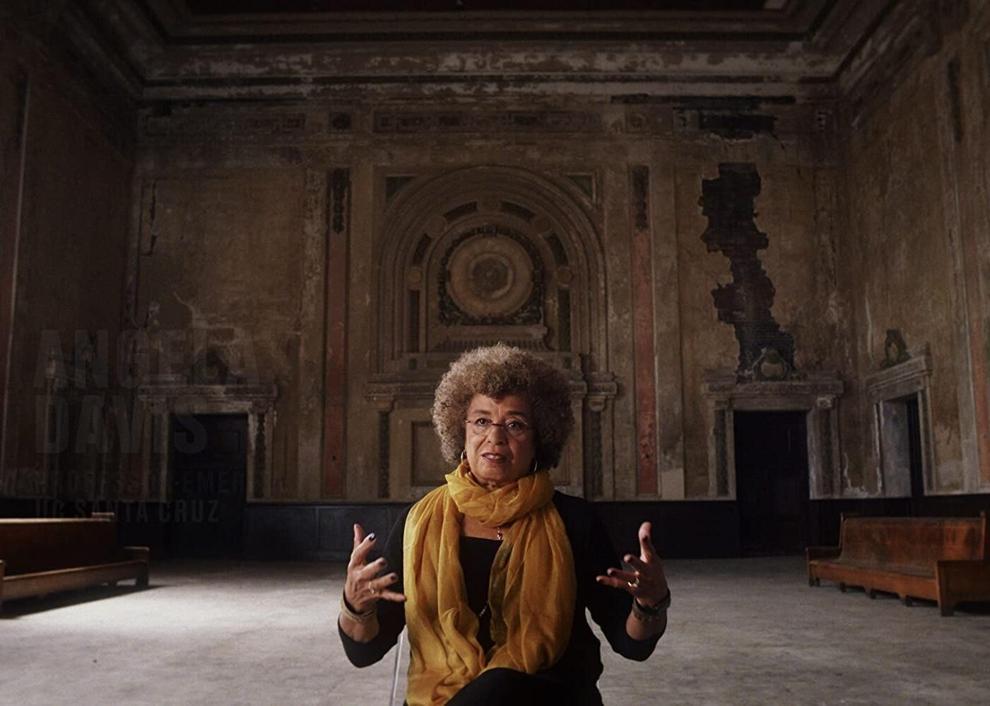 Ava DuVernay's documentary, "13th," explores the Thirteenth Amendment (the abolishment of slavery) and its ultimate transition to the mass incarceration of Black Americans. What was presumed to be a step forward for Black people reared the ugly head of systematic and generational racism. Widely praised for its intense interviews, the film is narrated by activists and political figures such as Angela Davis, Michelle Alexander, Cory Booker, Bryan Stevenson, and more. The film offers emotional messages about the criminal justice system and the police shootings of Black Americans, proving their relevance to today's racial climate.


Forward Movement


Business directory: Official Black Wall Street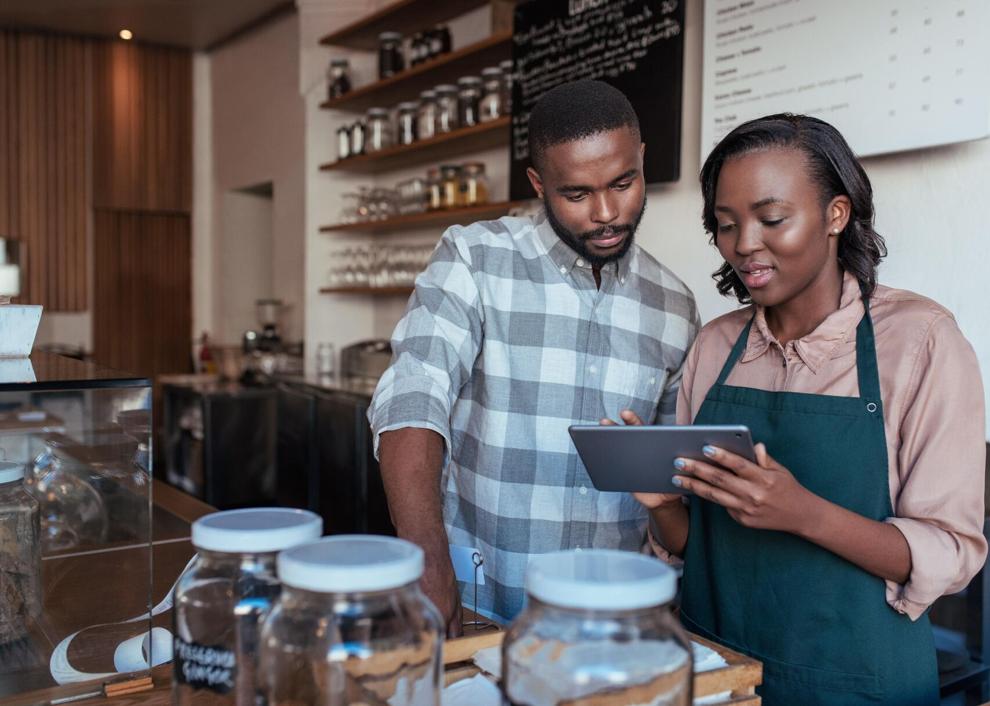 The Official Black Wall Street is a Black-owned business directory with over 1,800 Black-owned business listings. Separated by state and city, the app offers information about the company, promos, reviews, directions, and blog resources. The app is available in both Google Play and the Apple App Store.


mavo // Shutterstock


Book: 'How to Be an Antiracist' by Ibram X. Kendi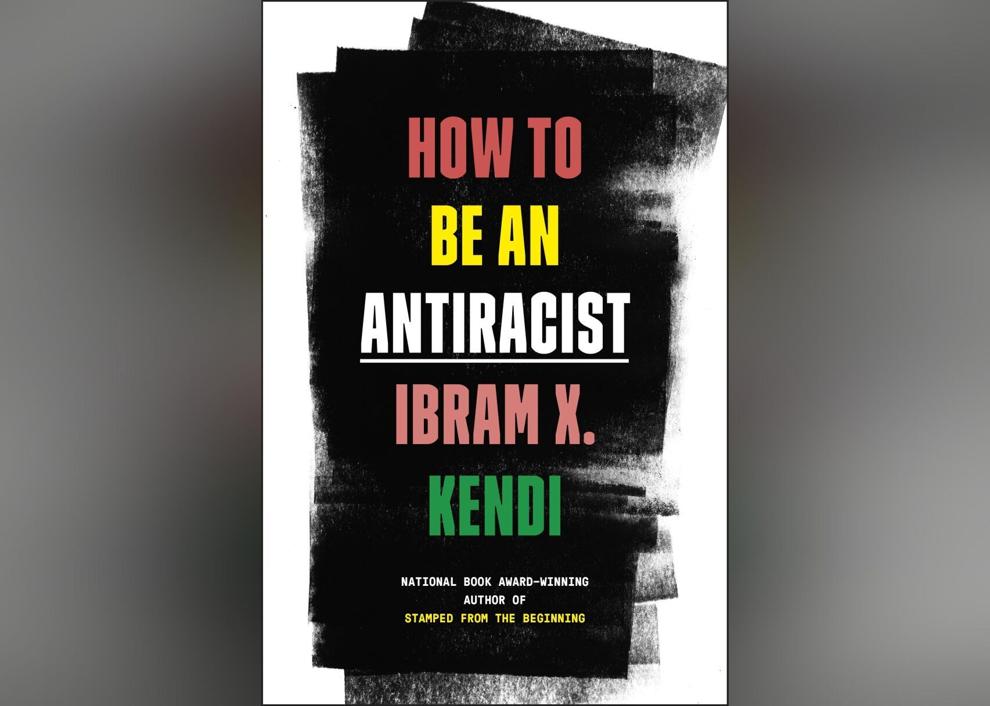 "How to Be an Antiracist" frames the concept of being more than just not racist and refocuses the importance of being antiracist. The autobiography expands our views on race, gender, class, and sexuality and explains how these sectors combined play their part in internalized racism. The book hit the New York Times Bestseller's List in the weeks following the death of George Floyd.


Goodreads


Organization: Black Women's Health Imperative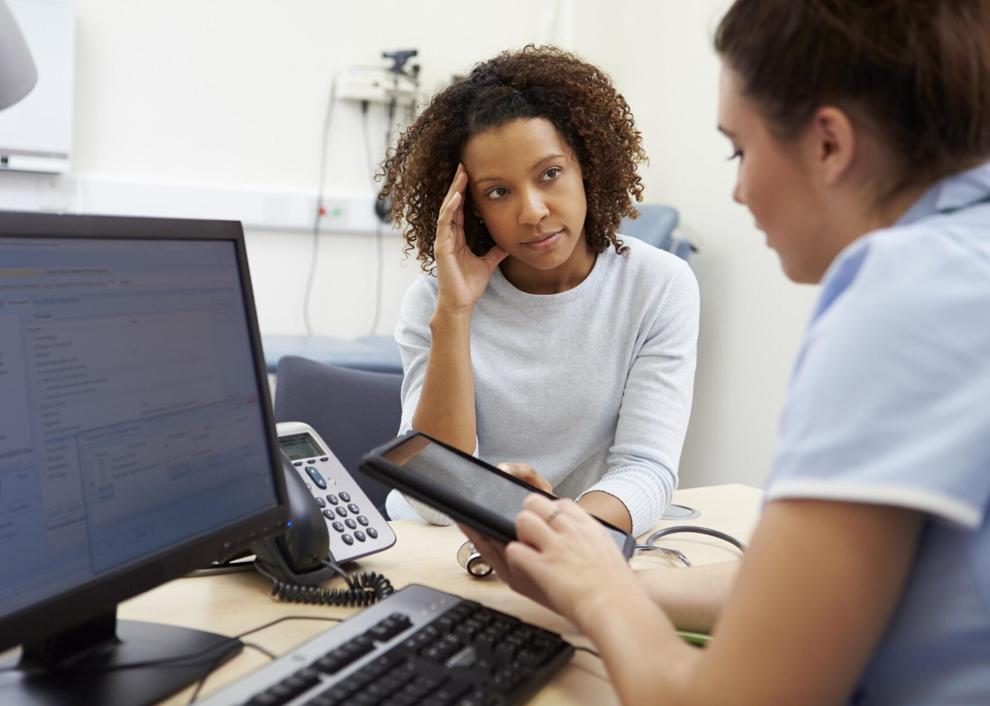 Black Women's Health Imperative is a mental health and wellness organization that promotes health equity for Black women and girls. The organization addresses many issues that impact Black women, such as dietary health practices, sexual and reproductive health, domestic violence, and overall medical safety. Along with specialty programs such as lifestyle coaching and partnerships with HBCU campuses, the website also displays resources and event information for those interested in taking action.


Monkey Business Images // Shutterstock


Move: 'Fruitvale Station' (2013)
Based on a true story, "Fruitvale Station" follows the events that led to the death of unarmed Oscar Grant, a 22 year old shot and killed by a police officer (Johannes Mehserle) in the Fruitvale district station in Oakland, California, in 2009. In powerful moments throughout the film, Grant (played by Michael B. Jordan) is shown interacting with those he loves and moving through everyday life as a Black man in American before he faces his tragic ending. The film connects to current events in its attempts to humanize the lives who have become symbols of a racial movement.


Forest Whitaker's Significant Productions


Essay: 'The Idea of America' by Nikole Hannah-Jones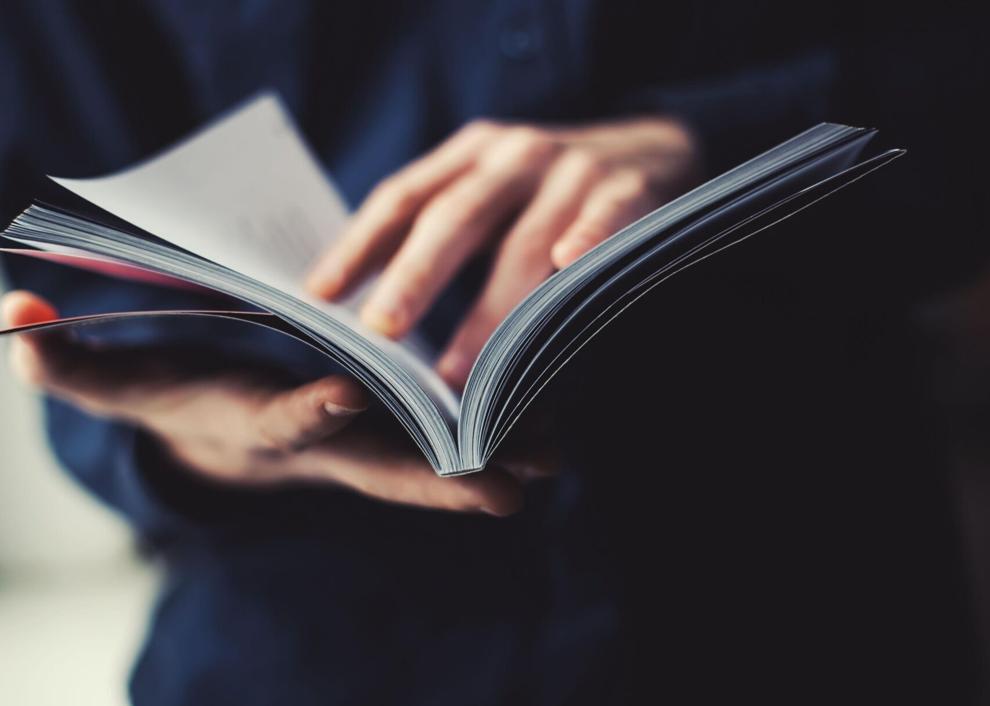 This essay from Pulitzer Prize-winner Nikole Hannah-Jones recognizes the 400th anniversary of African slaves that were first brought to America. In this highly praised body of work, Hannah-Jones points out that Black people will always be "foundational to the idea of American freedom."


file404 // Shutterstock


Article: 'You can order today from these black-owned independent bookstores'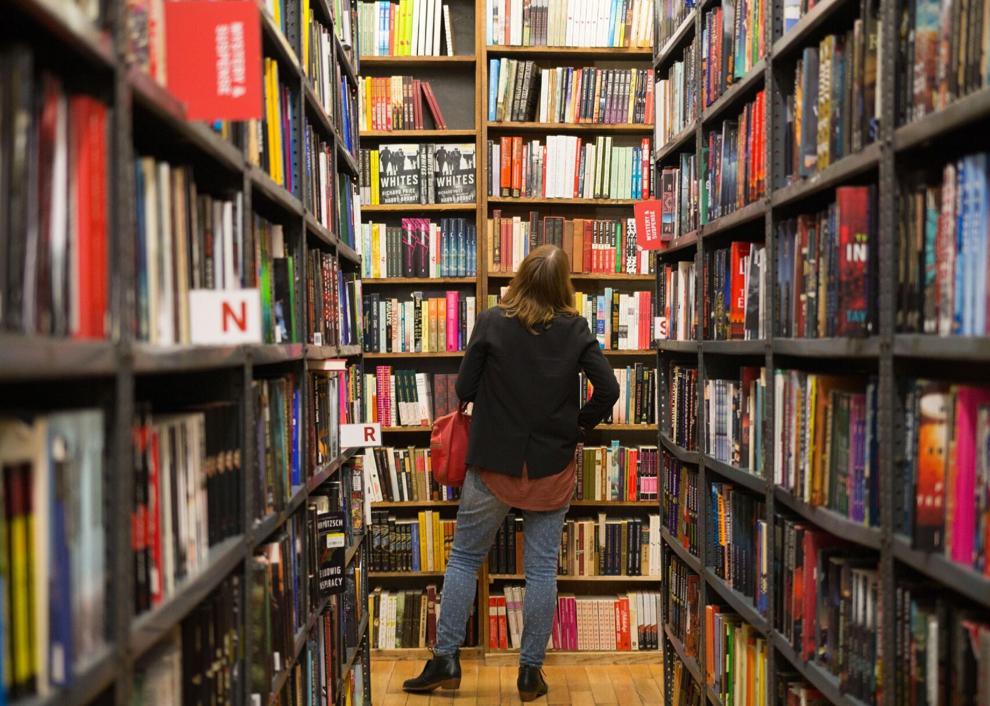 This list by Corinne Segal on Literary Hub combines several independent black-owned bookstores categorized by city and state, with some having online or over-the-phone ordering available. This article offers opportunities for people who want to shop for resources from Black-owned institutions.


Emily Geraghty // Shutterstock


Book: 'I Know Why The Caged Bird Sings' by Maya Angelou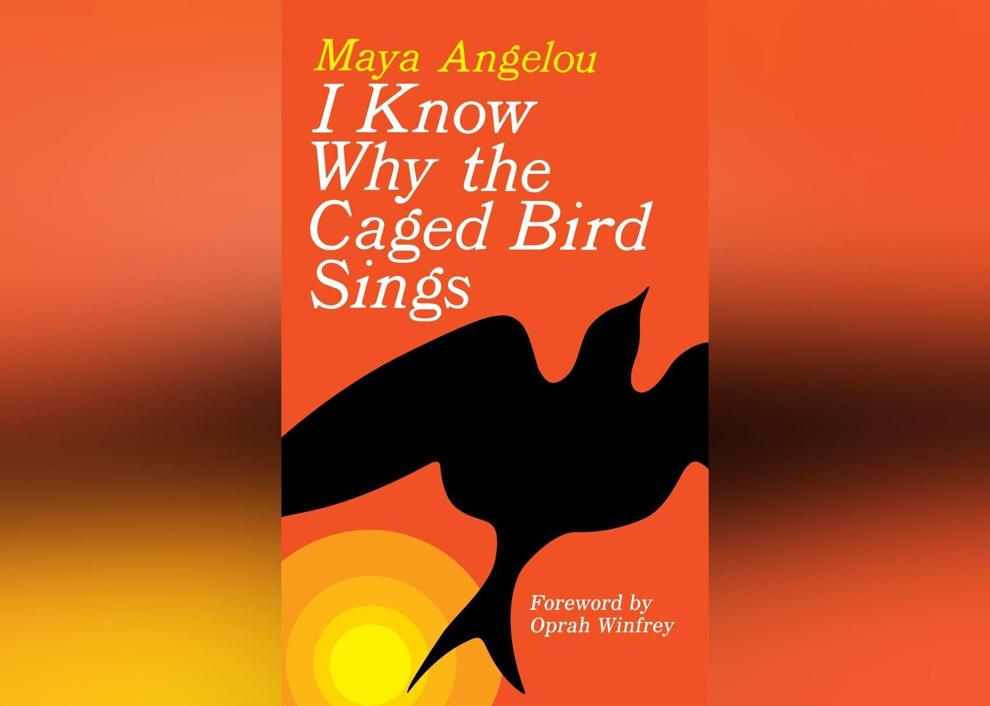 This classic autobiography by the late author and poet, Maya Angelou, is one of the most widely read books written by an African American woman. The book documents Angelou's life beginning at the age of 3 and follows her through traumatic childhood experiences as she finds strength in her identity in the South. This book has long been a staple in the African American community and a testament to Black women everywhere.


Goodreads


Movie: 'Whose Streets?' (2017)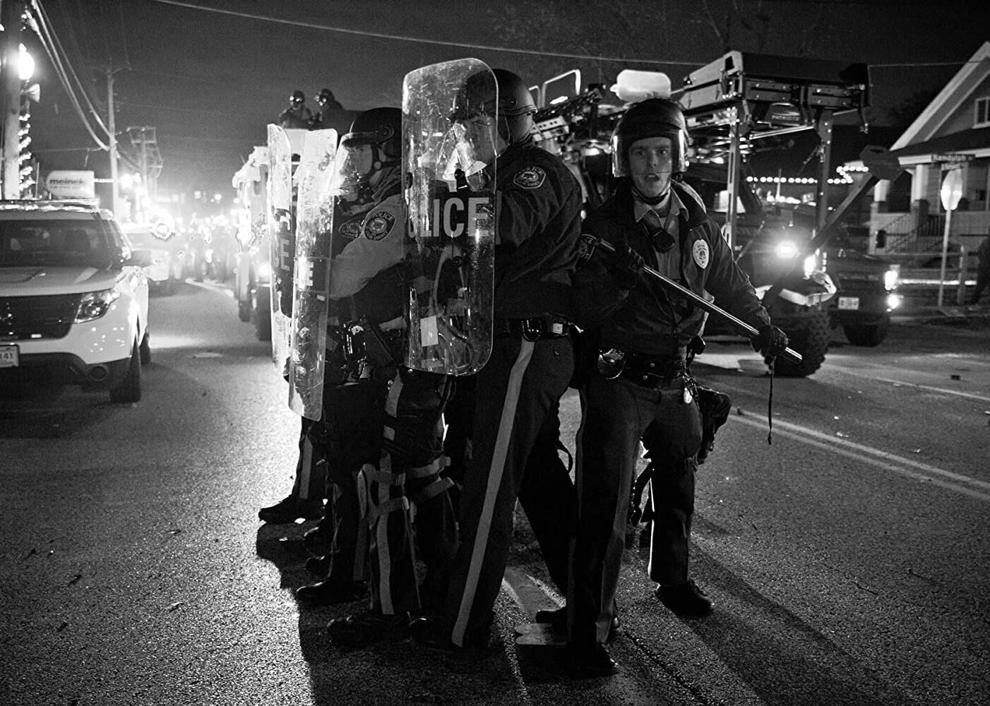 "Whose Streets?" is a documentary about the Ferguson protests that occurred in response to the killing of Michael Brown, an unarmed Black man, by a police officer. The film centers around Black voices and highlights the intense influx of emotions and frustration from the Black community in response to the killings. You can find the film streaming on Hulu.


Magnolia Pictures


Educational resource: 'Anti-racist resource guide' by Victoria Alexander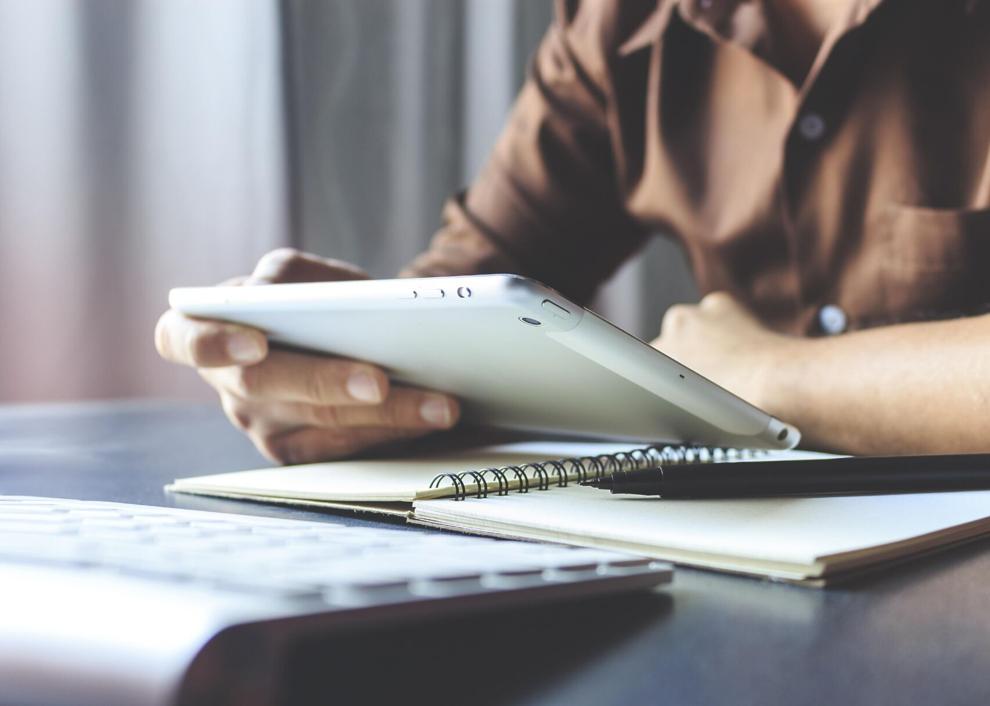 This anti-racist resource guide was compiled by Victoria Alexander, M.Ed. to combat racism, specifically dealing with anti-Blackness and police violence. This resource includes valuable links to PDFs and educates on topics such as white supremacy, racial inequality, current events, and term definition. While the guide is free, Alexander does take donations as listed on the site.
You may also like: Worst-run cities in America


Memory Stockphoto // Shutterstock


Instagram account: Opal Tometi (@opalayo)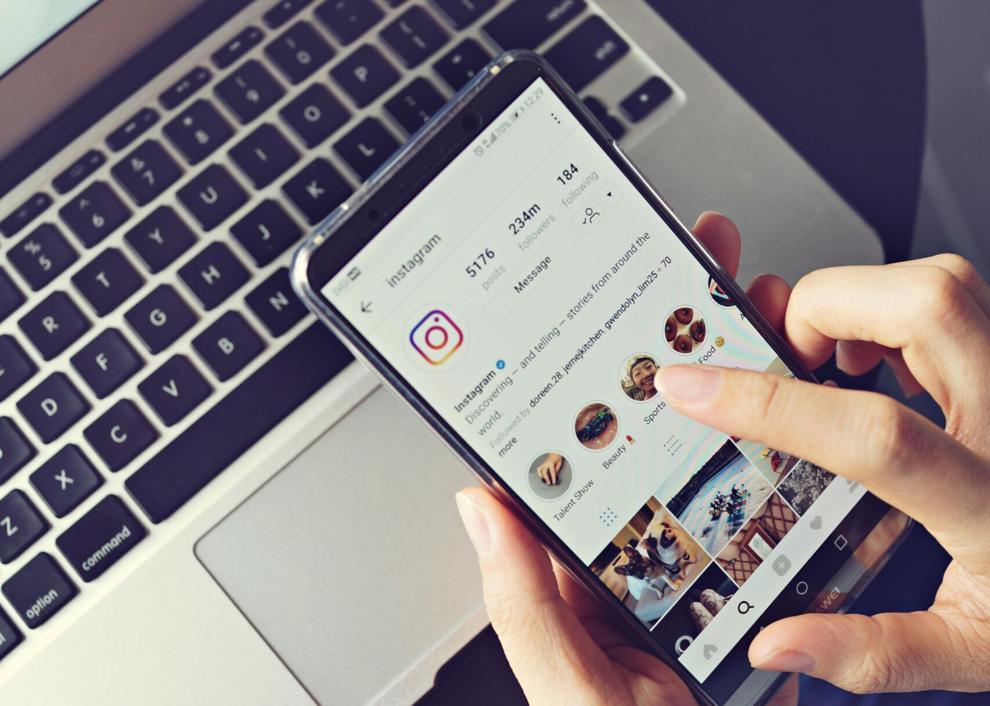 Opal Tometi is a human rights activist, writer, community organizer, and co-founder of #BlackLivesMatter. Tometi has been credited with implementing the movement's online platforms and social media creative direction. On her Instagram, you will find educational posts regarding the movement and a Linktree of her personal works.


AngieYeoh // Shutterstock


Instagram account: Patrisse Cullors-Brignac (@osopepatrisse)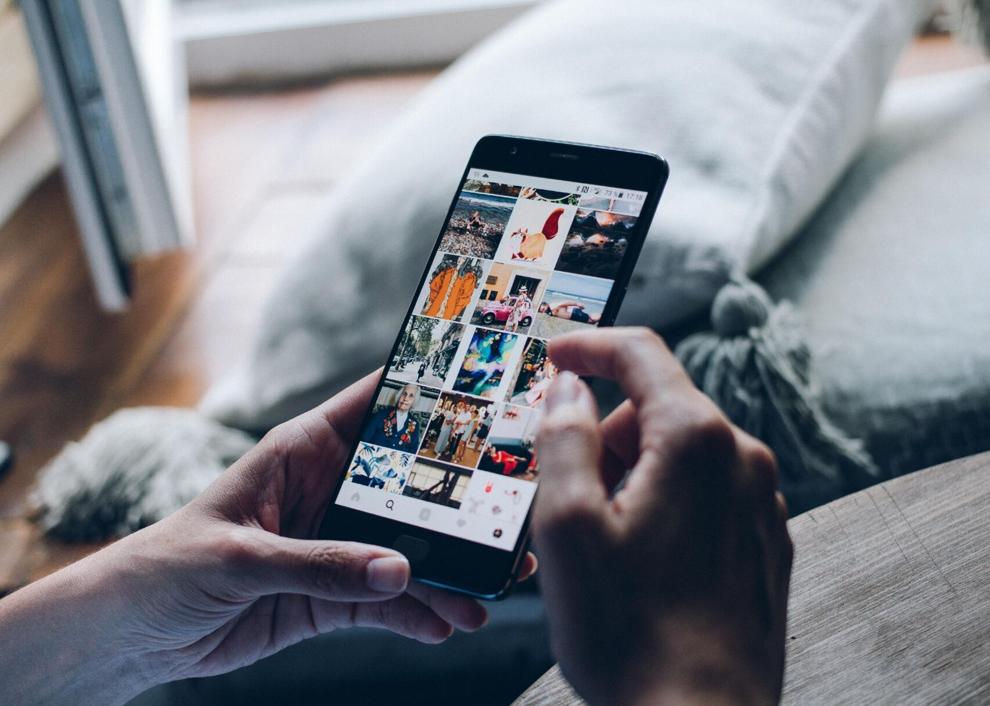 Patrisse Cullors-Brignac is an artist, organizer, freedom fighter, and co-founder of Black Lives Matter. On her Instagram page, you will find posts about events she hosts and supports as well as personal projects and media sources to educate on the movement. At the time of this article, her description holds a list of other Instagram accounts that contribute to the cause.


ulyana_andreeva // Shutterstock


Instagram account: Alicia Garza (@chasinggarza)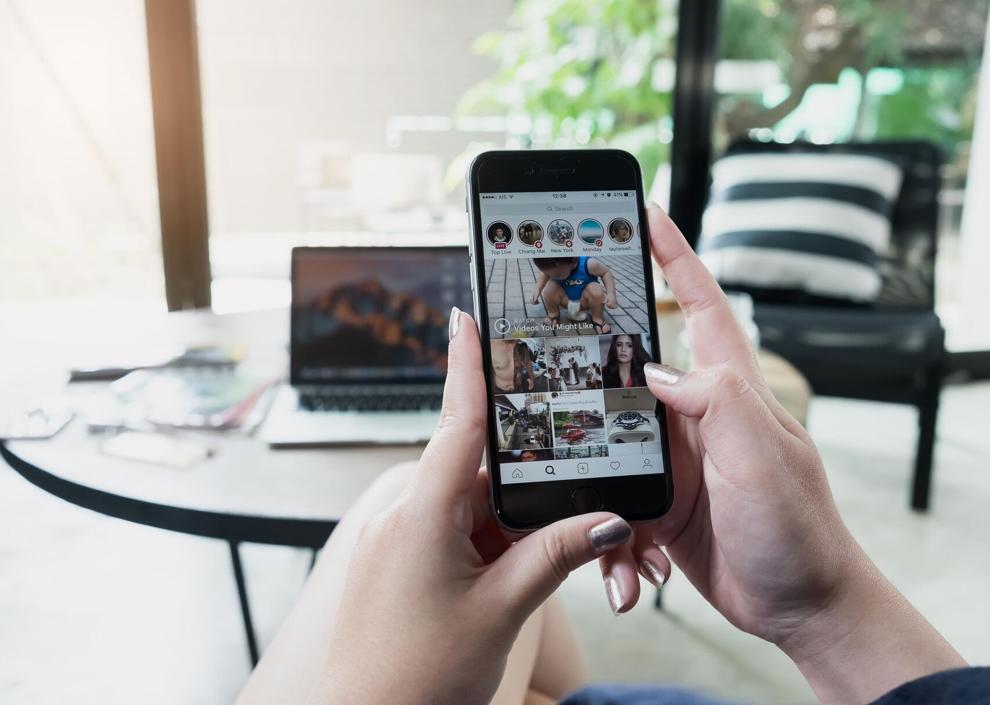 Alicia Garza is an organizer, writer, public speaker, and co-founder of Black Lives Matter. She is well known for combating state-sanctioned violence, Black oppression, and other issues surrounding race, sexual orientation, and gender identity. Her Instagram page is filled with personal projects surrounding Black empowerment as well as other educational resources.


Worawee Meepian // Shutterstock


Book: 'Me and White Supremacy: Combat Racism, Change the World, and Become a Good Ancestor' by Layla F. Saad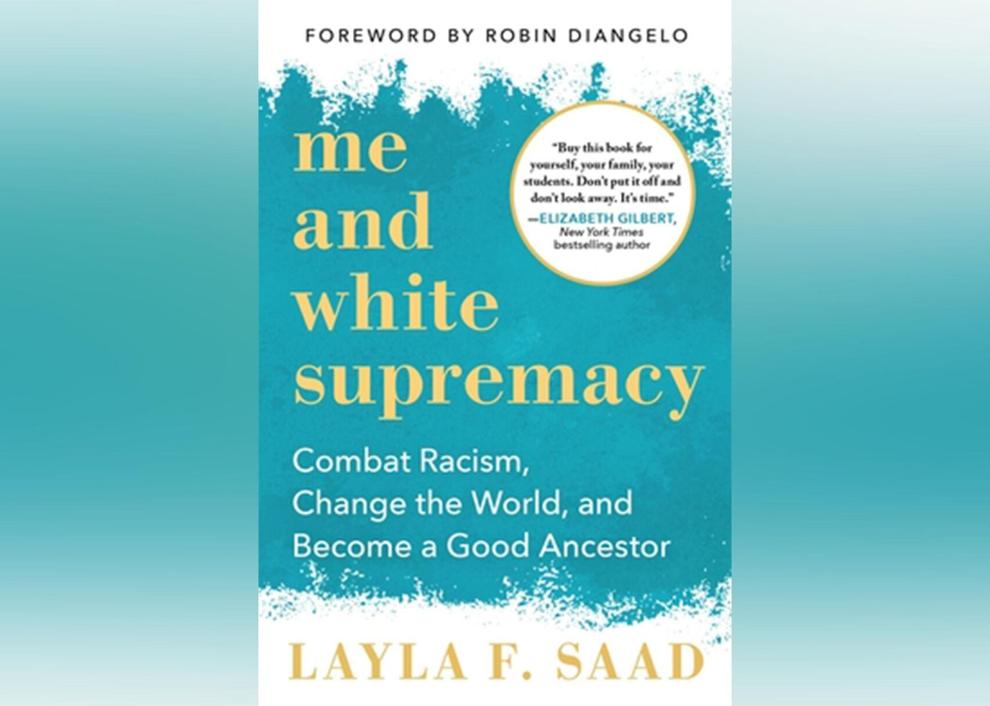 Layla Saad's "Me and White Supremacy" is an intricate guide for white people who want to combat white supremacy and implicit biases while encouraging others to do the same. Based on a viral Instagram challenge, the book uses a 28-day prompt method to promote the work necessary to understand and educate on race relations through journaling. The book shares themes on allyship, white privilege, anti-Black stereotypes, and more.


Goodreads


Fund: Black Trans Protesters Emergency Fund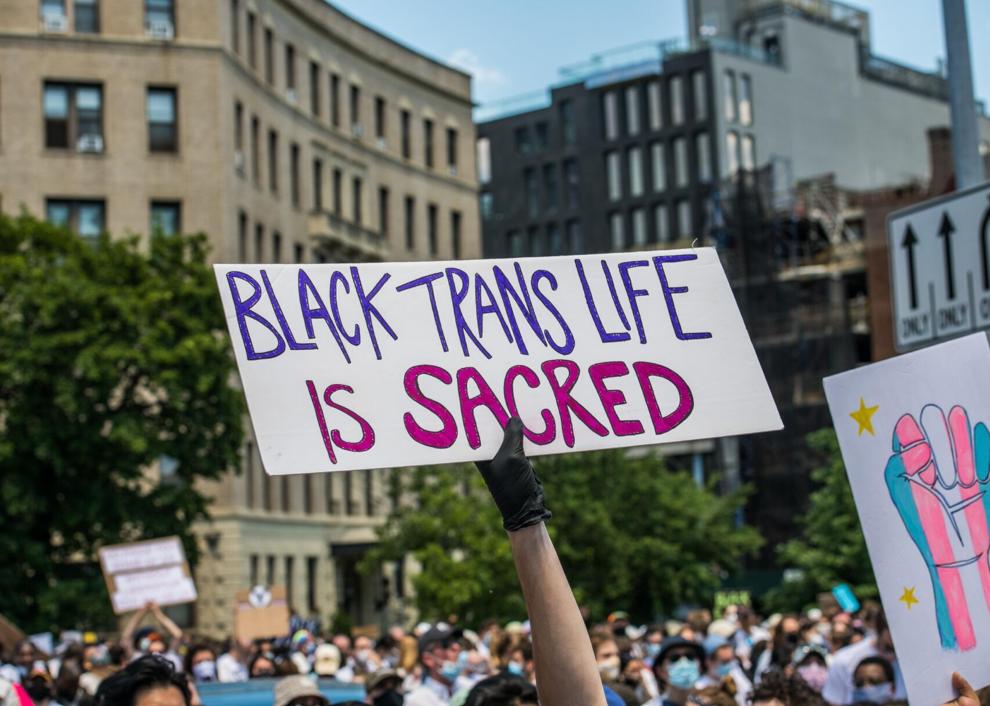 The Art Business Collaborative is dedicated to supporting artists of color break barriers on their own accord. The organization launched the Black Trans Protesters Emergency Fund to support Black trans protestors with resources, medical care, and bail. Donations are spread equally to support Black trans lives.


Kevin RC Wilson // Shutterstock


Organization: Movement for Black Lives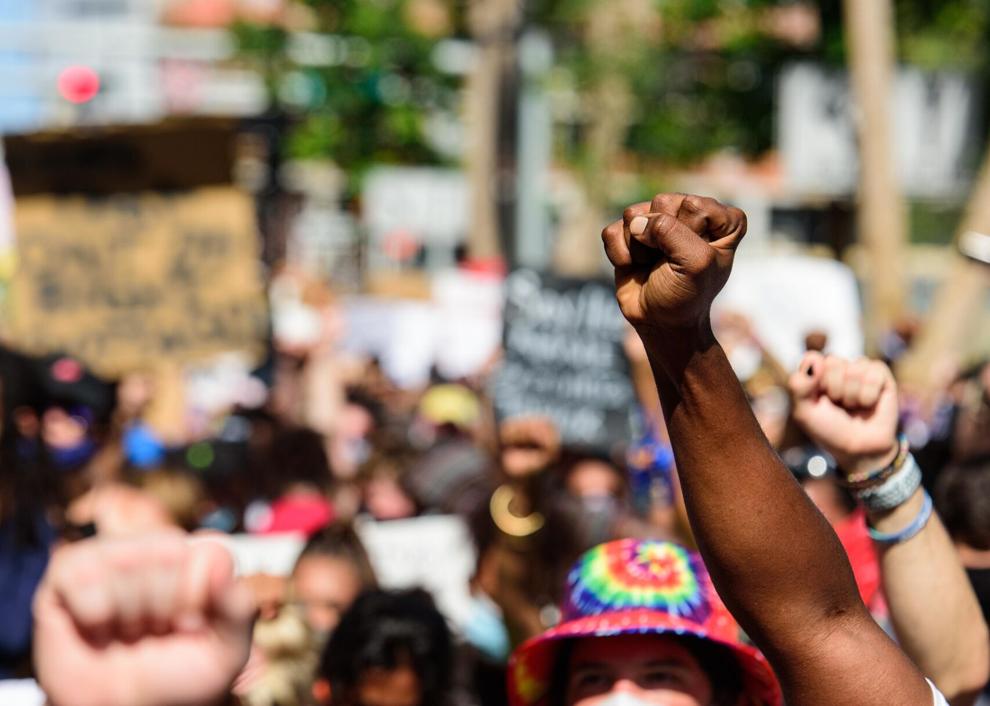 Movement for Black Lives is a group of chapters across America created for Black organizers to assemble and create organized responses to racial violence against the Black community. Some of their key points include decriminalization, decreasing racial poverty, defeating systematic racism tactics, and supporting Black institutions. You can join the movement by signing up to learn about events in your area.


Tverdokhlib // Shutterstock


Podcast: 'About Race with Reni Eddo-Lodge'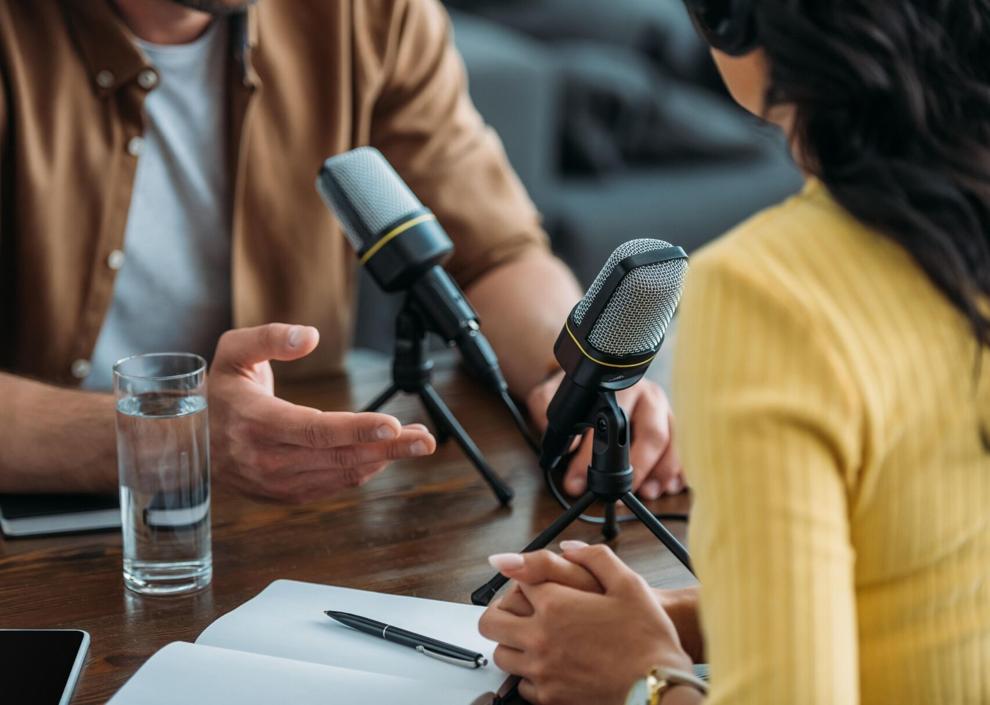 "About Race" explores decades of race relations, class, and gender issues as they occur from generation to generation. Reni Eddo-Lodge and many prominent guest speakers dive deep into antiracist sentiments and the ever-changing, structural racism that surrounds Black lives daily.


LightField Studios // Shutterstock


Book: 'The Bluest Eye' by Toni Morrison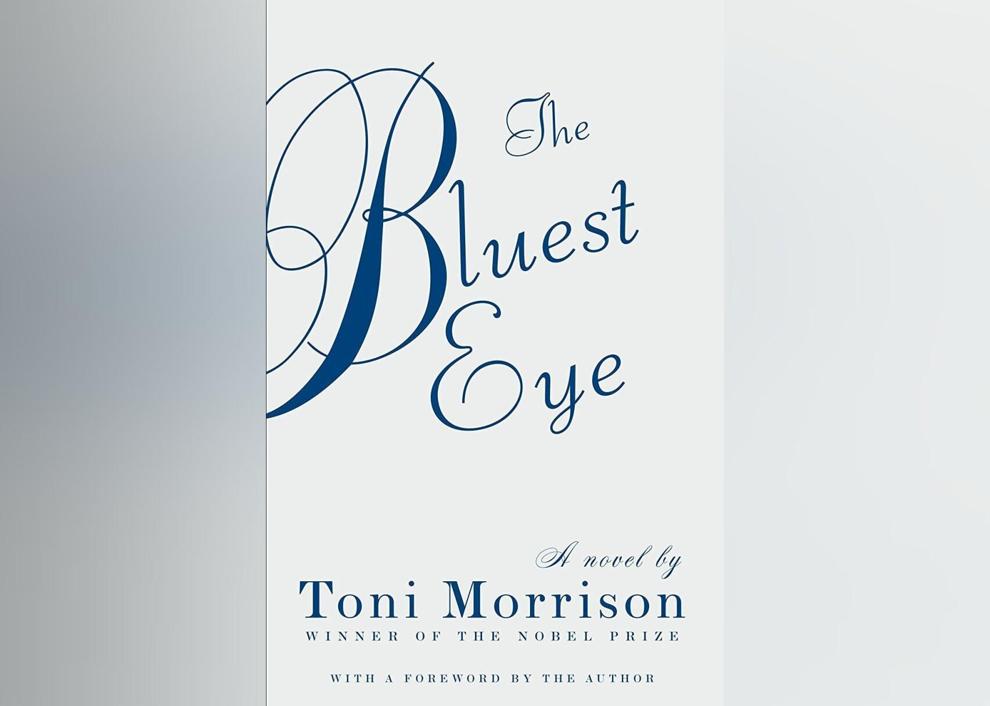 Toni Morrison's first novel, "The Bluest Eye," follows a young Black girl's journey during the Great Depression. She struggles with her physical appearances and develops an inferiority complex due to society's racist beauty standards. The book brings a vital spotlight on decades of racist responses to Black women's appearances and personal conflict with "whiteness."


Goodreads


Organization: Unicorn Riot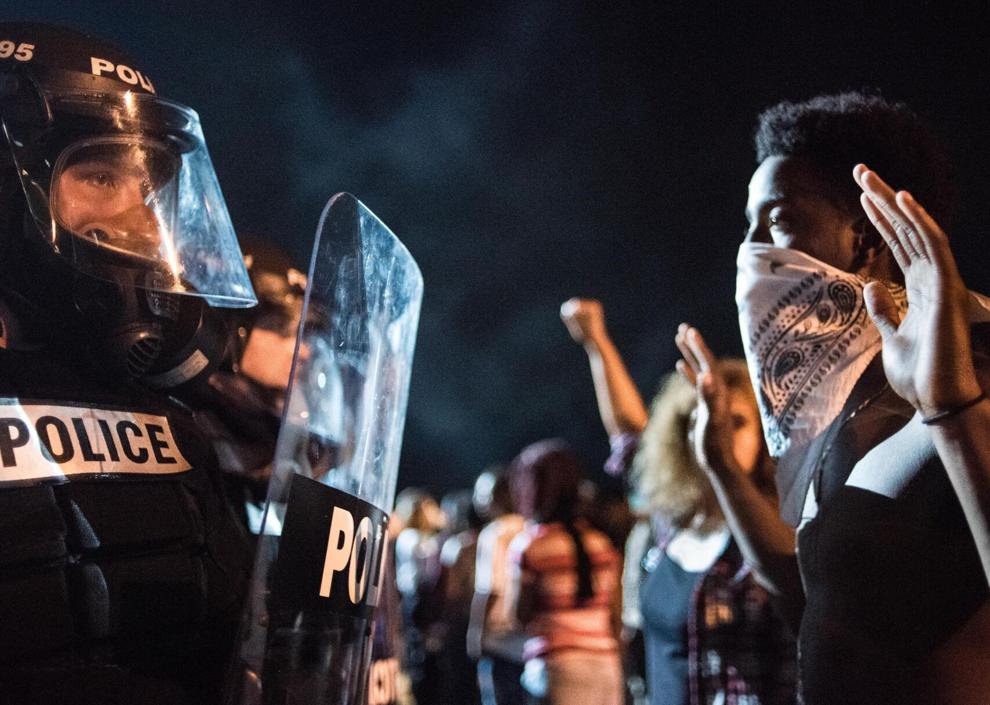 This nonprofit media outlet is known for reporting on racial and economic injustices and, most recently, Black Lives Matter protests. Created in 2015, Unicorn Riot depends solely on donations from the website's supporters to provide information on the alternative media platform.
You may also like: Youngest and oldest presidents in U.S. history


Sean Rayford // Getty Images


Educational resource: 4 Black Lives Matter Myths Debunked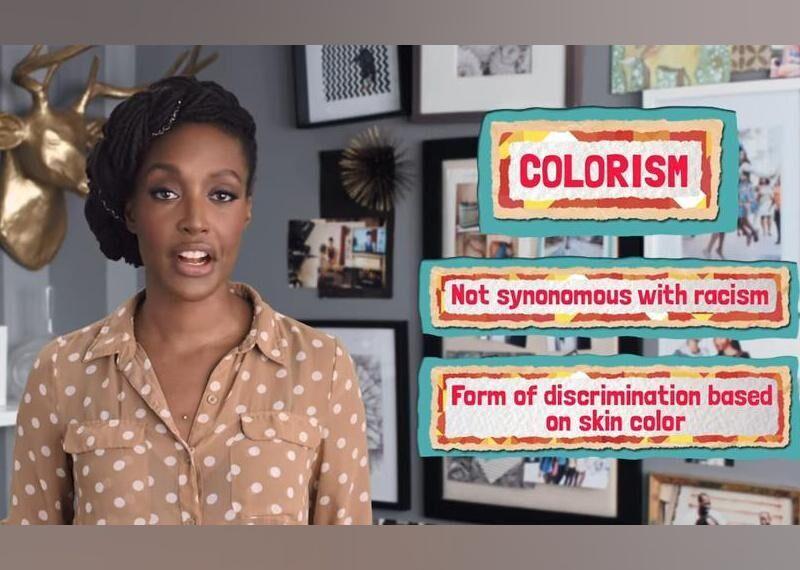 This episode of "MTV News: Decoded" combats misinformation surrounding the Black Lives Matter movement. The host, Franchesca Ramsey, debunks certain topic myths like Black-on-Black crime and white victims of police violence with factual information and highlights the true goals of the movement.


Kornhaber Brown


Organization: Black Youth Project 100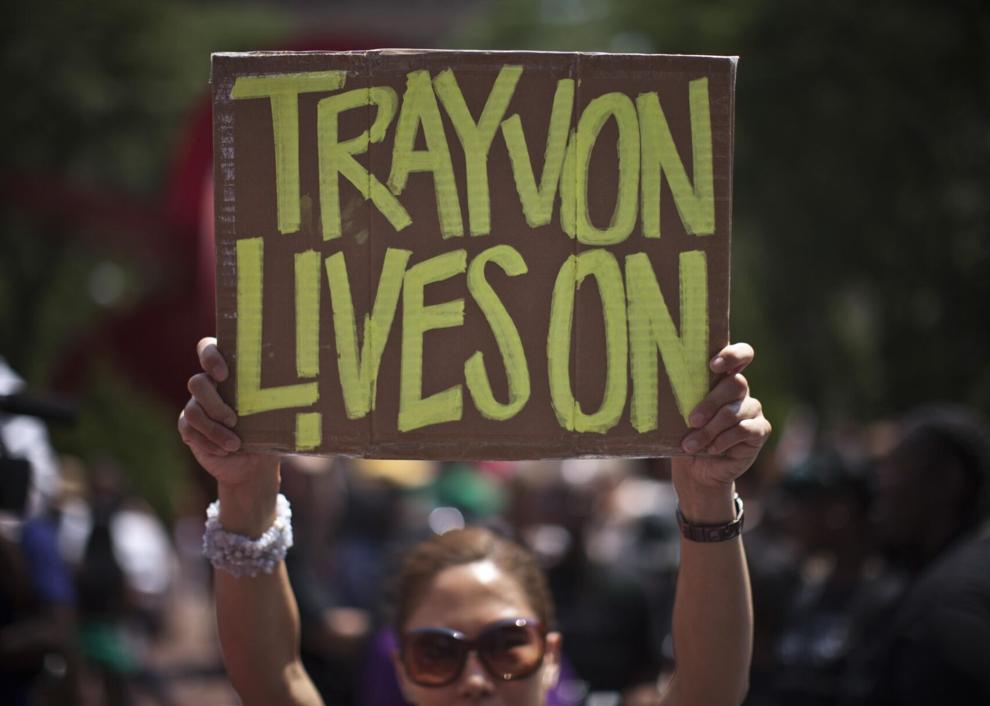 Black Youth Project 100 is a Black-youth organization created to promote the justice and freedom of all young, Black lives. Created after Trayvon Martin was shot and killed by George Zimmerman in 2015, the group focuses on education, leadership development, and other core values. Those who want to take action in solidarity with BYP100 can become members, donate, or stay connected through social media.


Kena Betancur // Getty Images


Movie: 'Moonlight' (2016)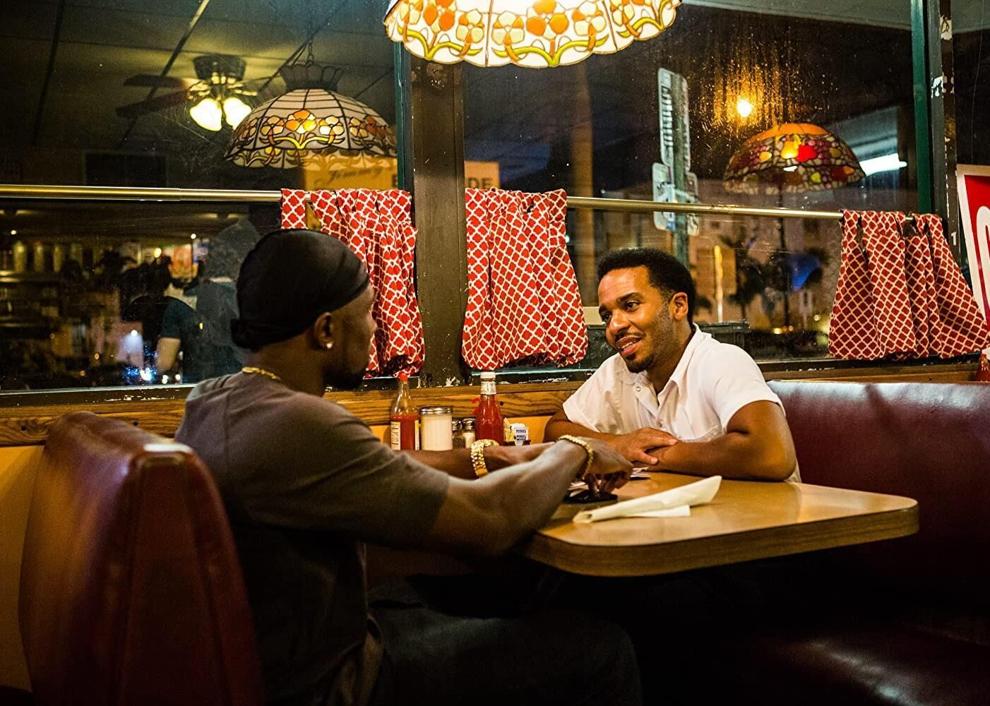 Inspired by the play, "Moonlight Black Boys Look Blue," "Moonlight" deals with the theme of Black masculinity and identity in America with topics like race and sexuality. The film shines away from typical stereotypes and portrays a message of love, empathy, and patience. The film won Best Picture at the Oscars in 2017.


A24


Business directory: Afro Biz World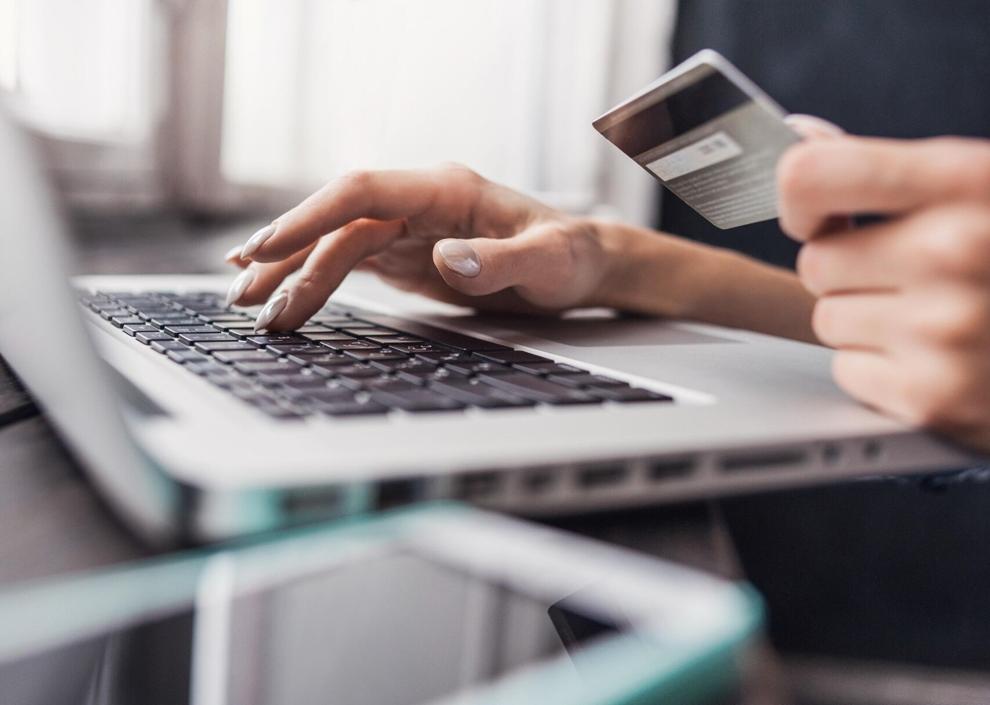 Use this American Black-owned directory to find local Black-owned businesses and entrepreneurs in your area. This is particularly helpful for those interested in specific Black-owned products and services with the site's business category section. The website is separated by cities to navigate businesses and community events in your neighborhood easily.


Kite_rin // Shutterstock


Book: 'Why Are All The Black Kids Sitting Together In The Cafeteria? And Other Conversations About Race' by Beverly Daniel Tatum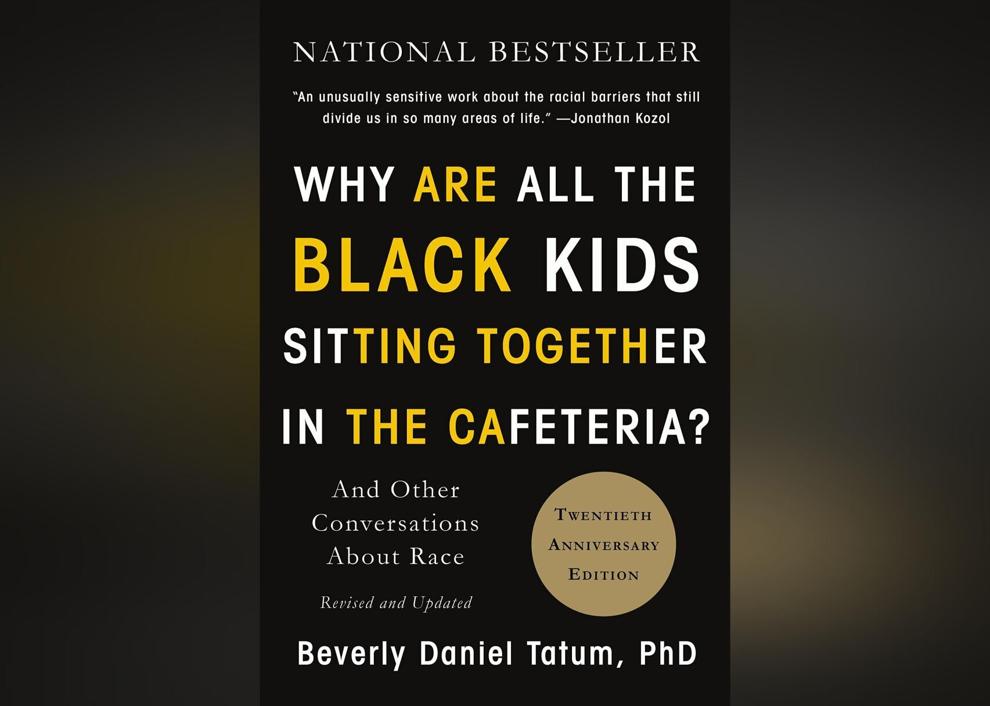 The title almost speaks for itself. Tatum frames the question: why are all the Black kids sitting together in the cafeteria? She encourages people to shy away from the fear of sensitive topics and points at the importance of honest conversations that bring awareness to race and the racial divides of America.
You may also like: Political cartoons from the last 100 years


Goodreads


Podcast: 'Go Off, Sis'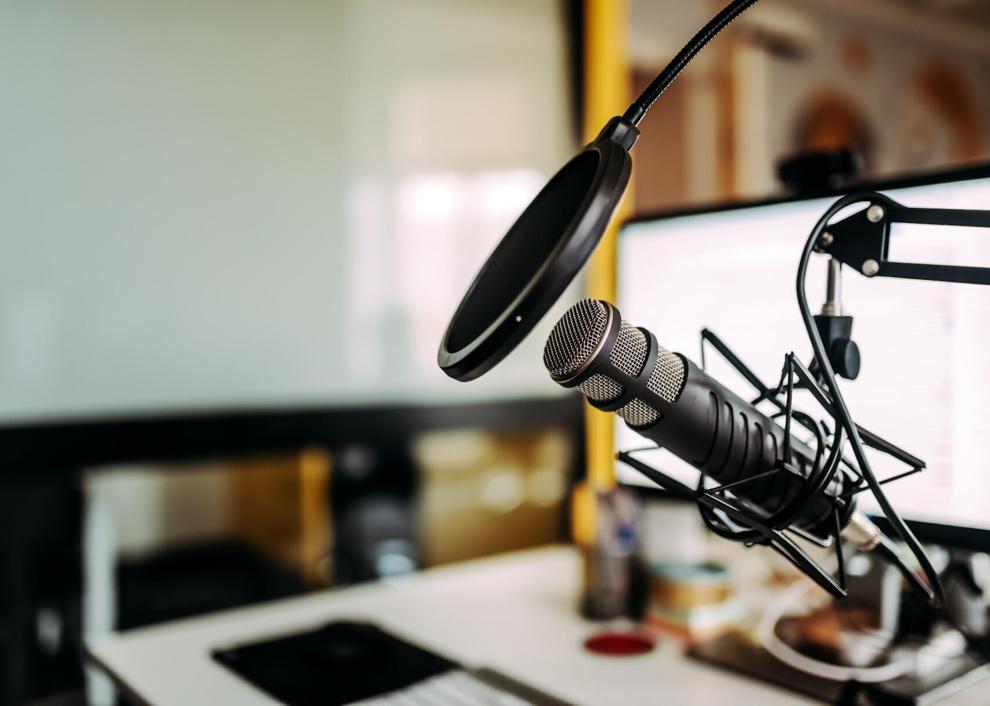 "Go Off, Sis" was created as a safe space for Black women's voices to be as open and unapologetic as they feel. With episodes featuring prominent voices in the Black community such as Keke Palmer, Tracee Ellis Ross, Amanda Seales, Janelle Monáe, and more, the podcast covers topics such as self-care, allyship to Black women, living happy lives, and more.


Branislav Nenin // Shutterstock


Movie: 'LA 92' (2017)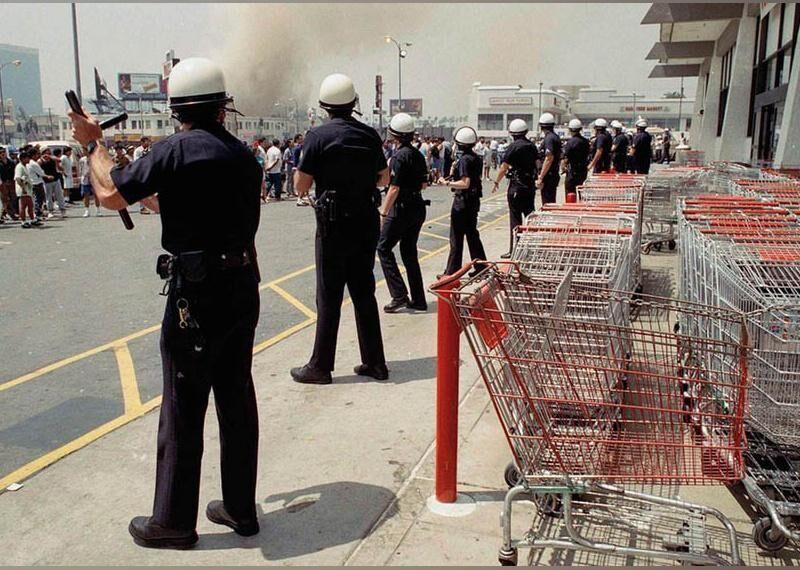 Following the verdict of the Rodney King beating in 1992, Los Angeles became the center of massive protests against police brutality. "LA 92" dives deeper into the story with actual footage of the event that took the country by storm. The film pays specific attention to police brutality, race riots throughout history, repeats of American history, and more.


National Geographic


Organization: The American Civil Liberties Union (ACLU)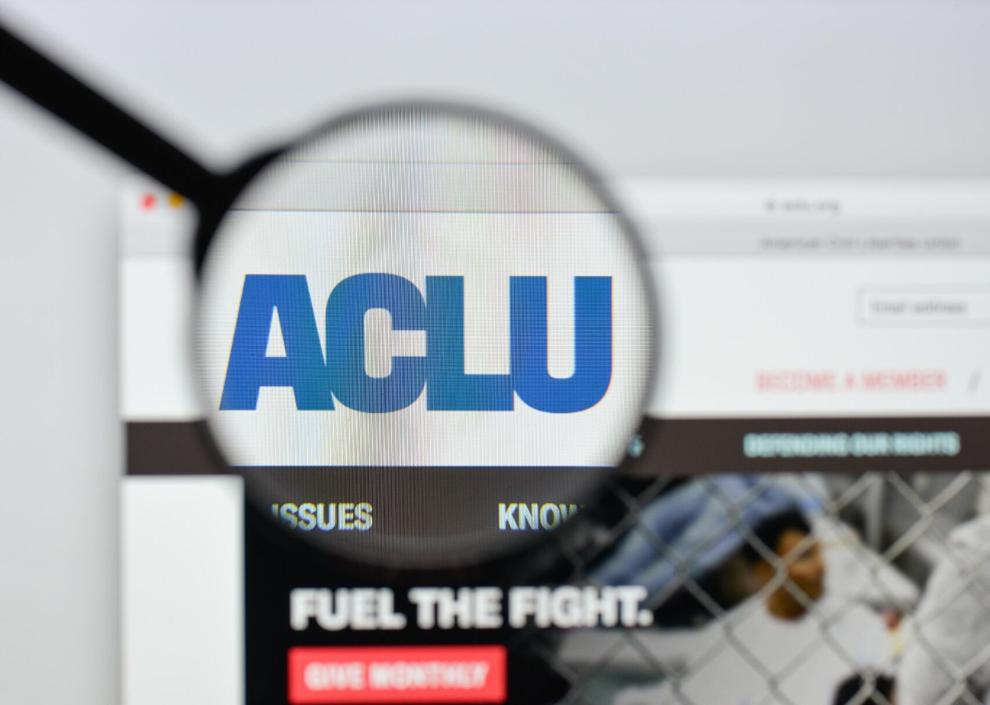 This nonprofit organization was created to support civil rights issues in communities of color, such as immigration, health care, reproductive rights, and more. You can find facts and statistics on the organization's website, take action, and contribute to the cause in numerous ways that are easily accessible.


Casimiro PT // Shutterstock


Organization: The Okra Project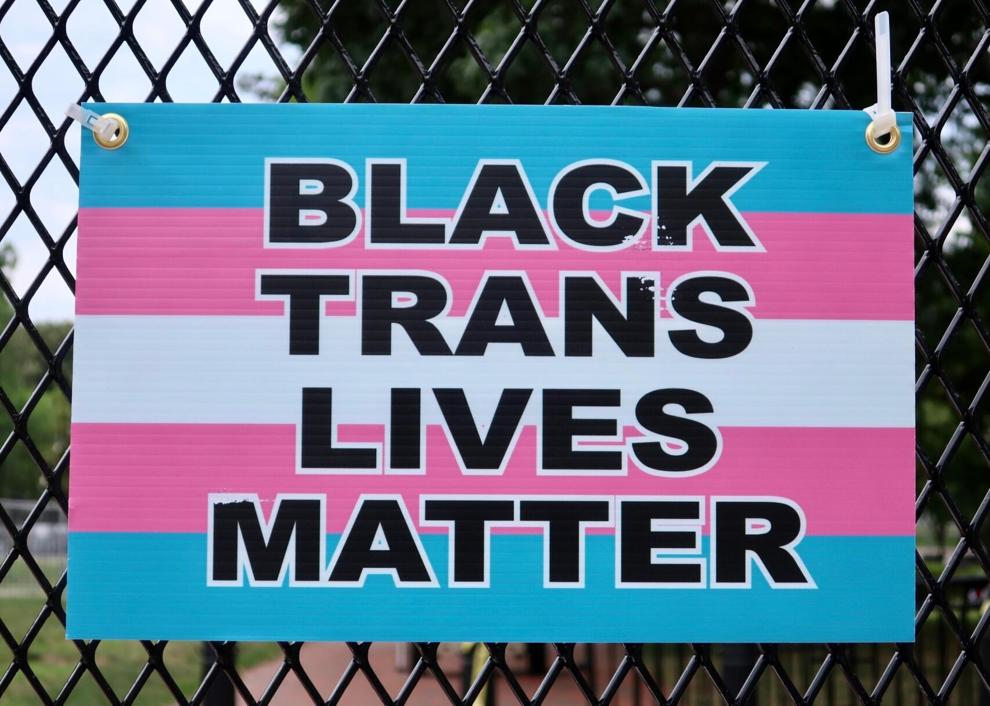 You can help organize support for Black trans, non-binary, and gender-nonconforming people through The Okra Project. The project focuses on healthy feeding tools by providing healthy meal options in Black trans homes that experience extreme poverty and food insecurities. Donations provide kitchen resources, grocery funds, and community events.


Jer123 // Shutterstock


Fund: Congress.cards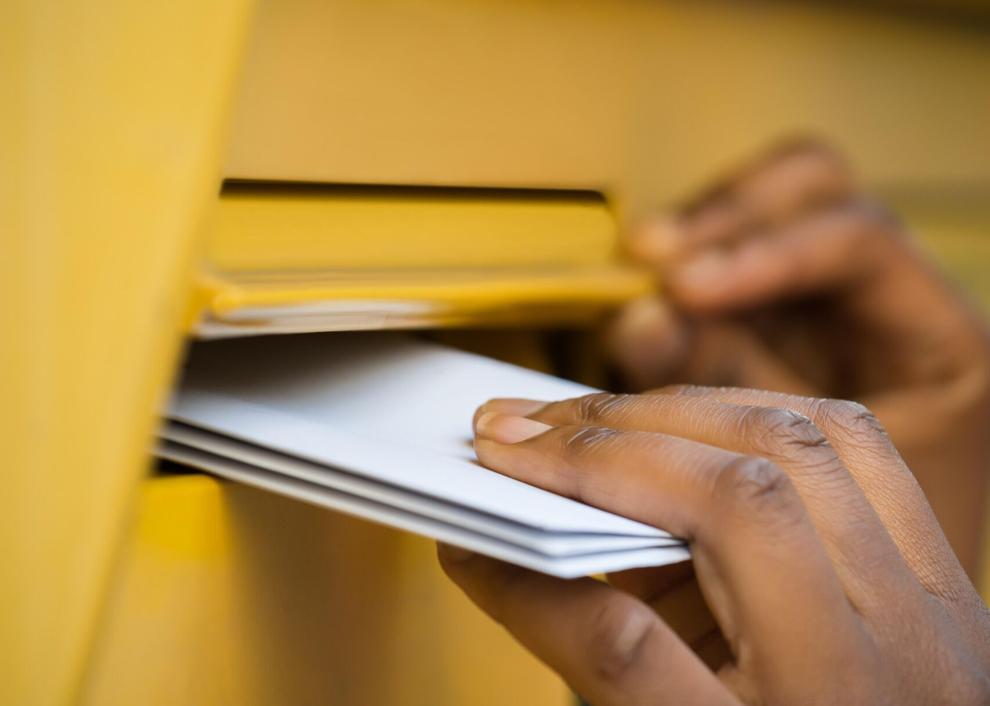 This website allows you to send postcards to your elected officials and bring awareness to a cause or issue you care about. In return, out of the $2 fee, $1 goes to the specific organization. Though the causes are currently limited, the website promises to expand their options and allows suggestions via email.
You may also like: 50 endangered species that only live in the Amazon rainforest


Andrey_Popov // Shutterstock


Book: 'Stamped from the Beginning' by Ibram X. Kendi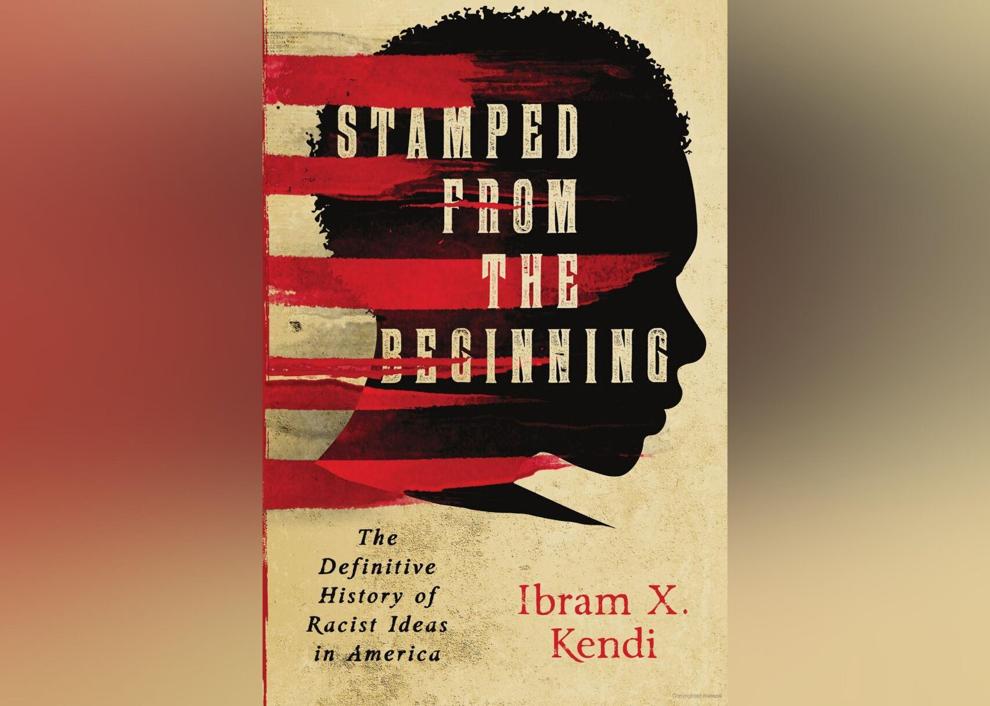 "Stamped from the Beginning" sheds light on the history of racism and how it correlates to modern-day racism. Kendi lists intense descriptions of white supremacy and outlines historical guides to explain how systematic racism has been "stamped from the beginning."


Goodreads


Movie: 'Just Mercy' (2019)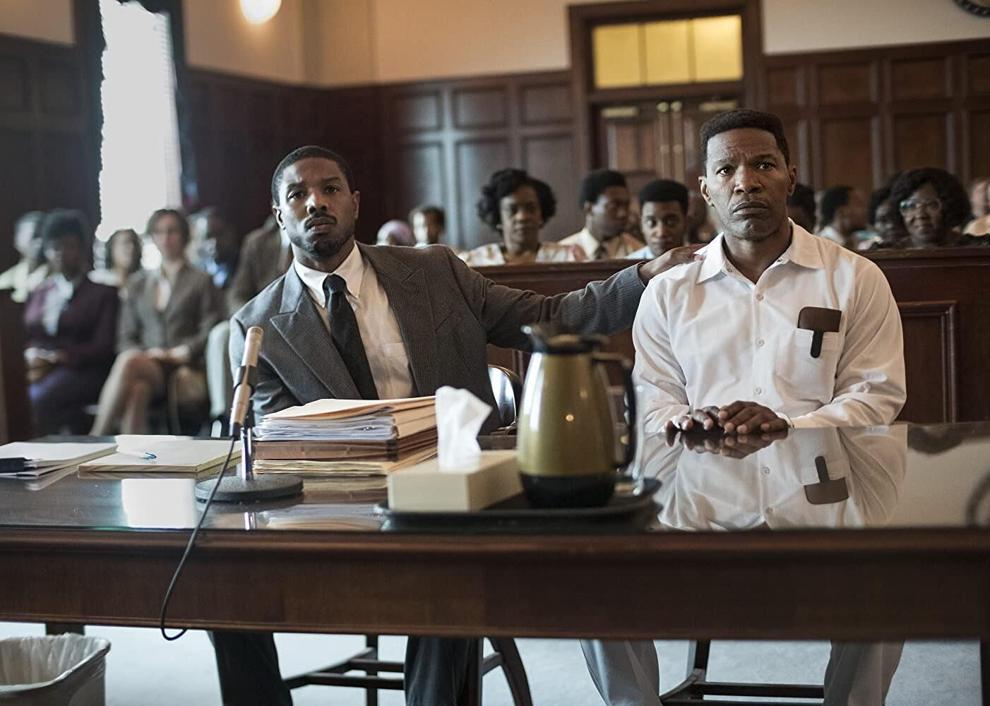 This film is based on a true story and shows a bird's-eye view into the fight to defend Walter "Johnny D." McMillian (Jamie Foxx), a Black man falsely accused and prosecuted in the racist American South. This film follows a hopeful, Black, Harvard law graduate (Michael B. Jordan) as he tries to prove the innocence of McMillian or others sitting on death row. A story of a broken judicial system that took place just over 30 years ago is still an issue many fight today.


Warner Bros. Pictures


Instagram account: No White Saviors (@nowhitesaviors)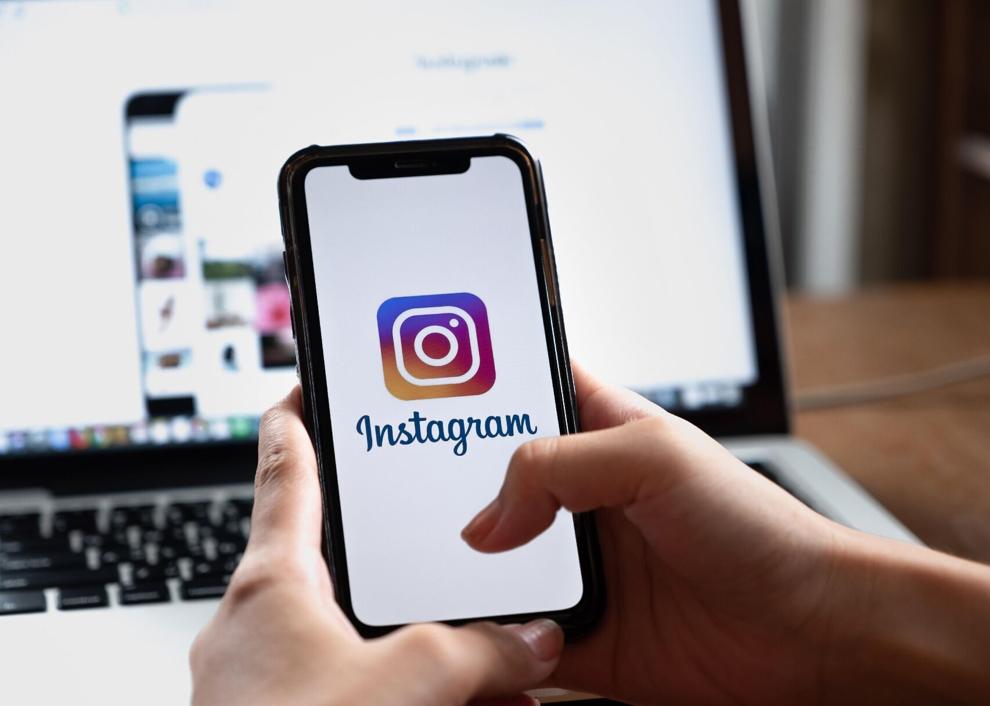 This Instagram page to follow is an advocacy organization based in Kampala, Uganda, that seeks to dismantle antiracist systems in the African community. On this page, you can find educational resources, updated information on the community, and advocacy tools to help guide recent news.


Natee Meepian // Shutterstock


Organization: Black Visions Collective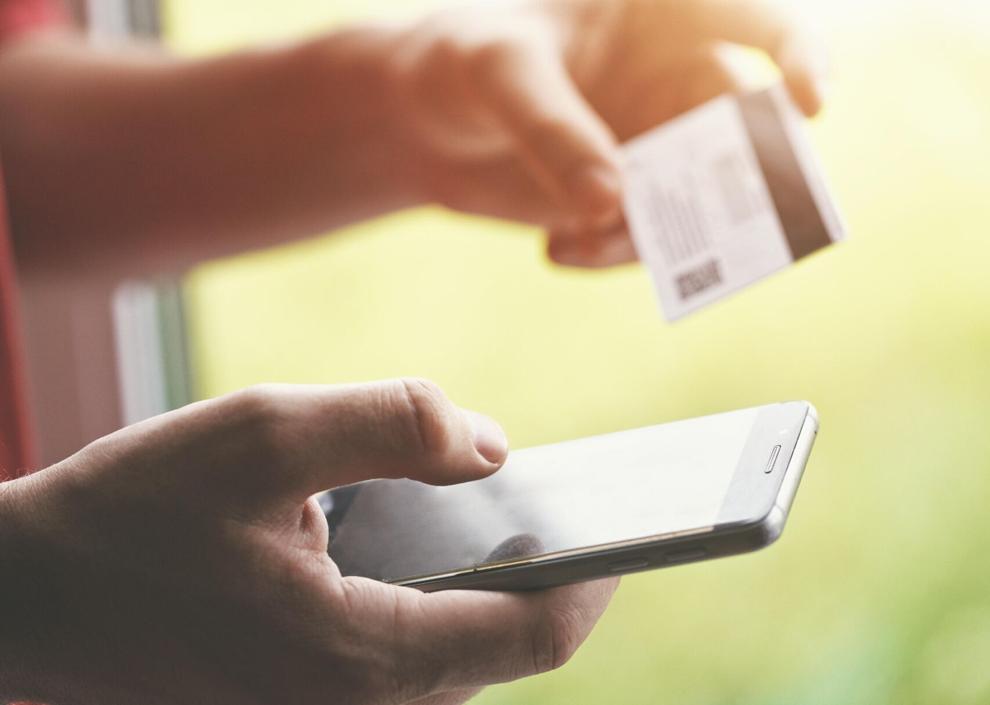 This Black-led, queer- and trans-focused, nonprofit organization is dedicated to Black liberation and the Black community's emotional healing from systems of violence. Centered in Minnesota, the organization fights systematic oppression and financially supports building safe communities for all Black lives.


Ivan Kruk // Shutterstock


Organization: Reclaim the Block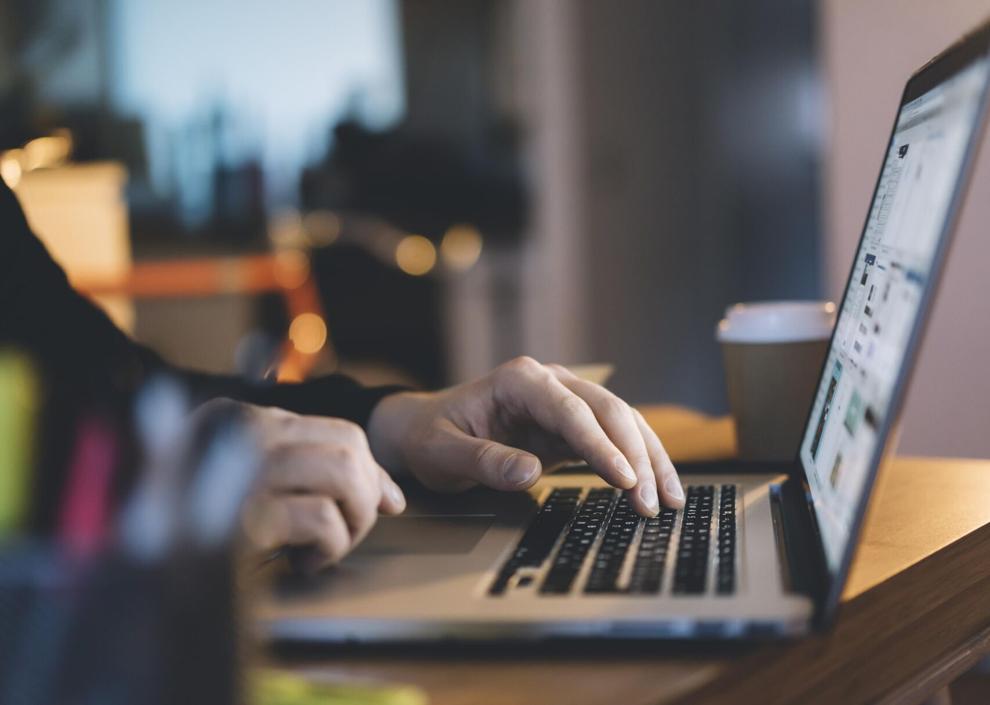 Here is another Minnesota based community-led organization that focuses on elected political figure funding in Black communities. It focuses its resources on social justice issues like housing and education for a safer community. Reclaim the Block is currently accepting donations and encourages you to stay in touch through their email list.
You may also like: Oldest cities in America


ImYanis // Shutterstock


Instagram account: Color Of Change (@colorofchange)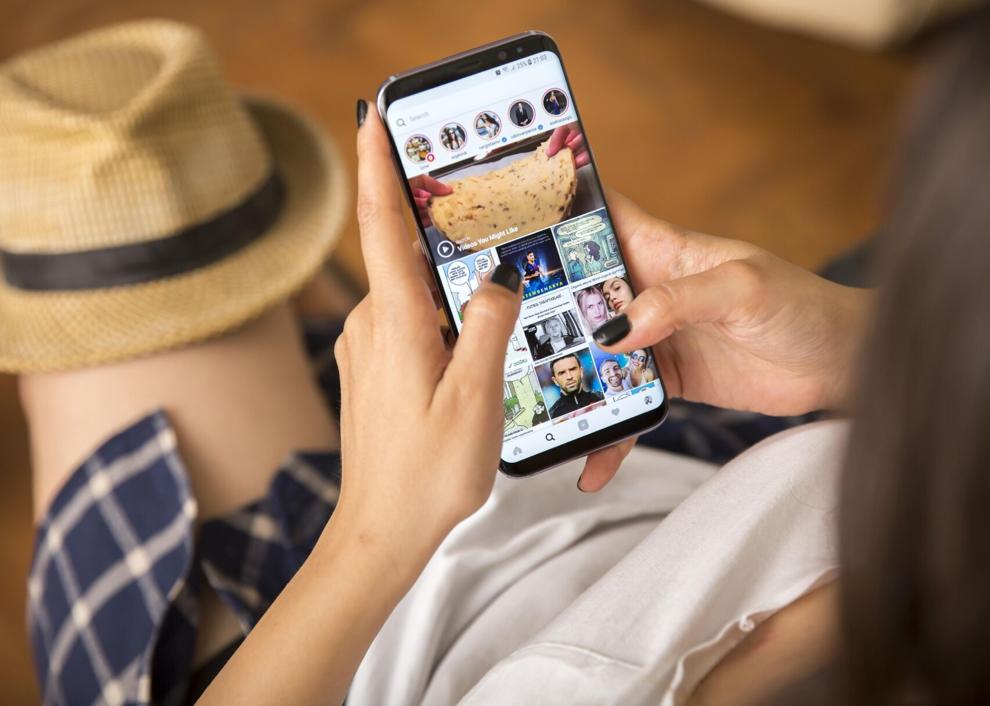 Color of Change is an organization and the heart of powerful campaigns dedicated to racial justice. The organization was created to respond to the political response to Hurricane Katrina, and it fights for the community's political voice. The Instagram page is filled with updated news, movements, and advocates for criminal justice causes.


Nadir Keklik // Shutterstock


Book: 'Two-Faced Racism: Whites in the Backstage and Frontstage' by Leslie Picca and Joe Feagin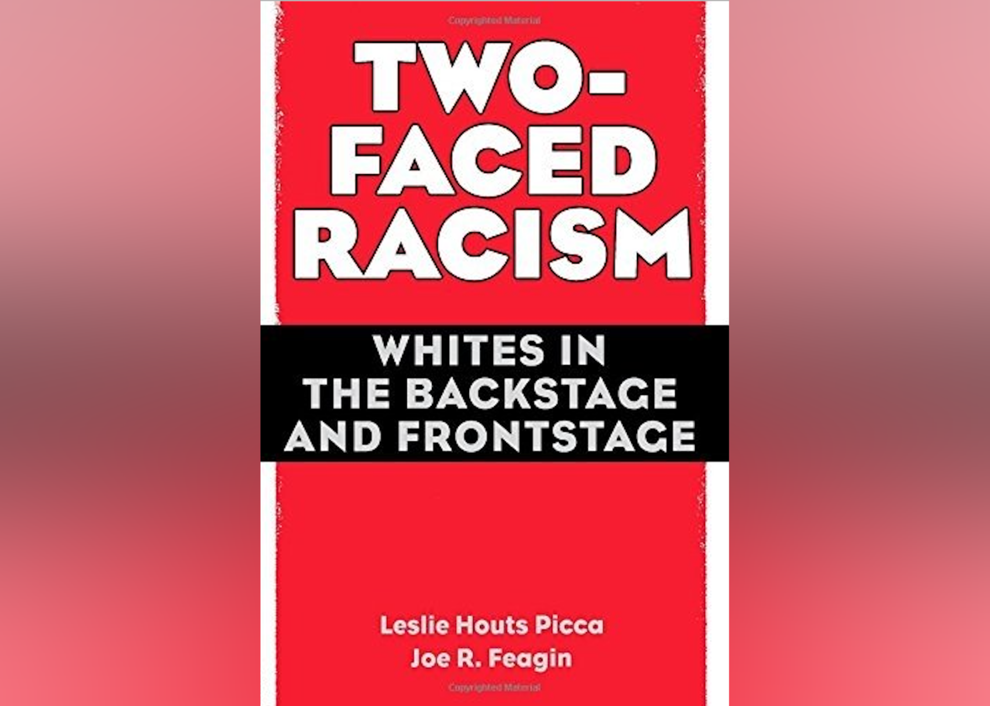 "Two-Faced Racism" holds over 600 journal entries from 28 white college students and examines racial attitudes and behaviors of white people behind closed doors. The entries reveal that racism is still alive and present in private areas.


Goodreads


Educational resource: Blackoutcoalition.org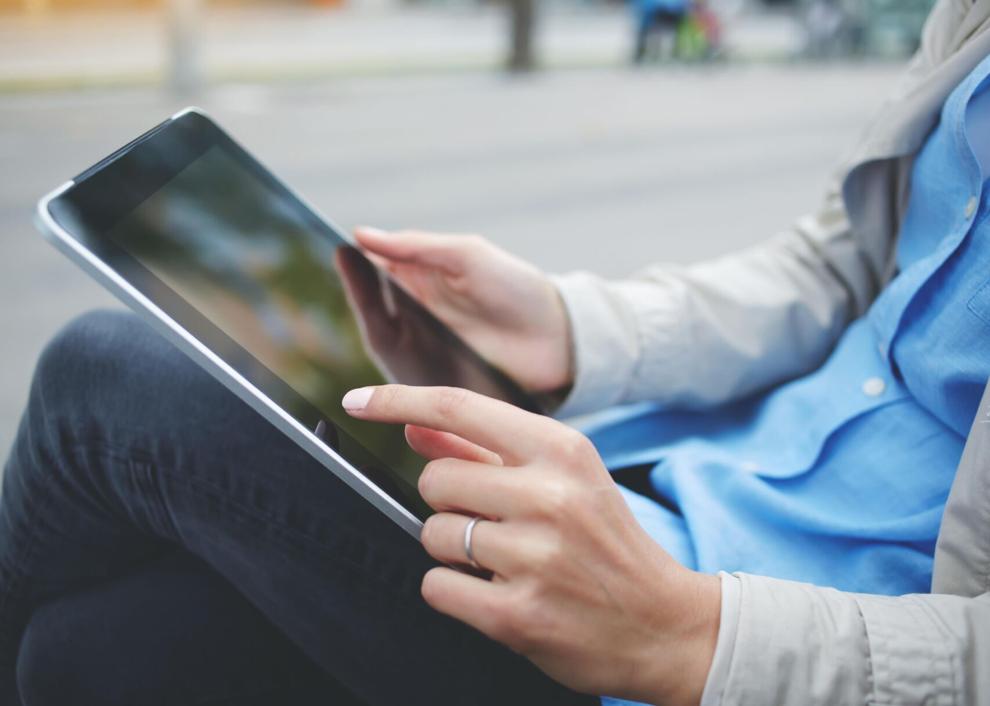 This website highlights Black-owned financial institutions in the United States. Racism in the financial industry has long blocked African Americans from financial assistance, and this website fights to combat this. Along with banks, the website also shows a map of historically Black colleges and universities and Black-owned hotels across America.


GaudiLab // Shutterstock


Instagram account: Reform LA Jails (@reformlajails)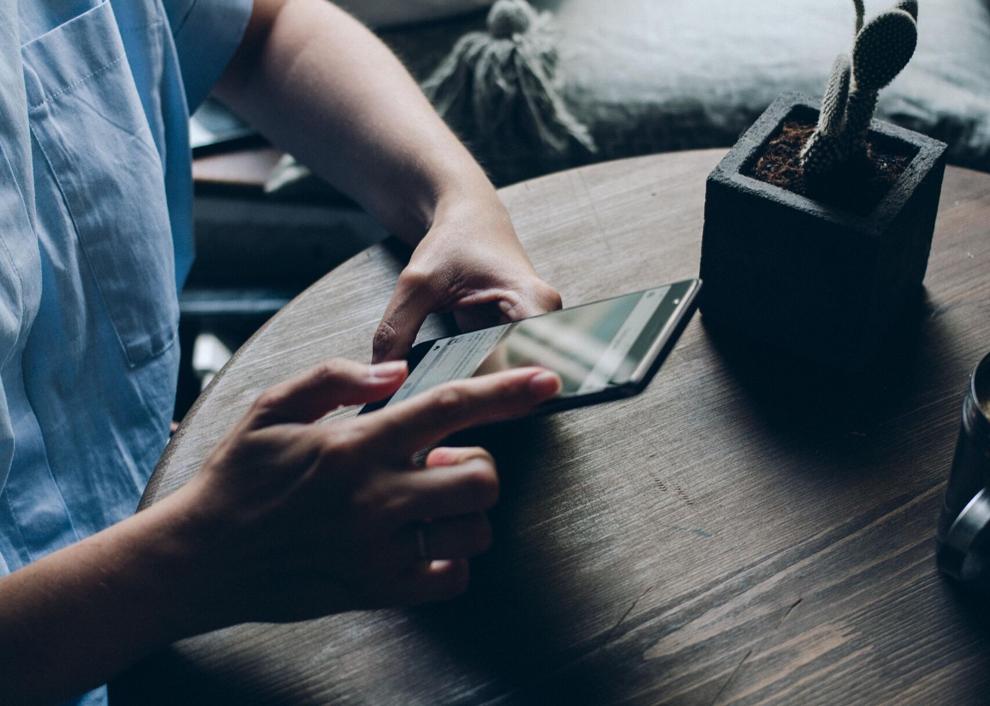 This Instagram page gives out resources to fight for the human rights of the L.A. jail system. Many posts call for action while others educate on justice movements, policing policies, and more. The page's Linktree currently shares resources like voter's registration, COVID testing, and other organizations and causes.


ulyana_andreeva // Shutterstock


Organization: Dream Defenders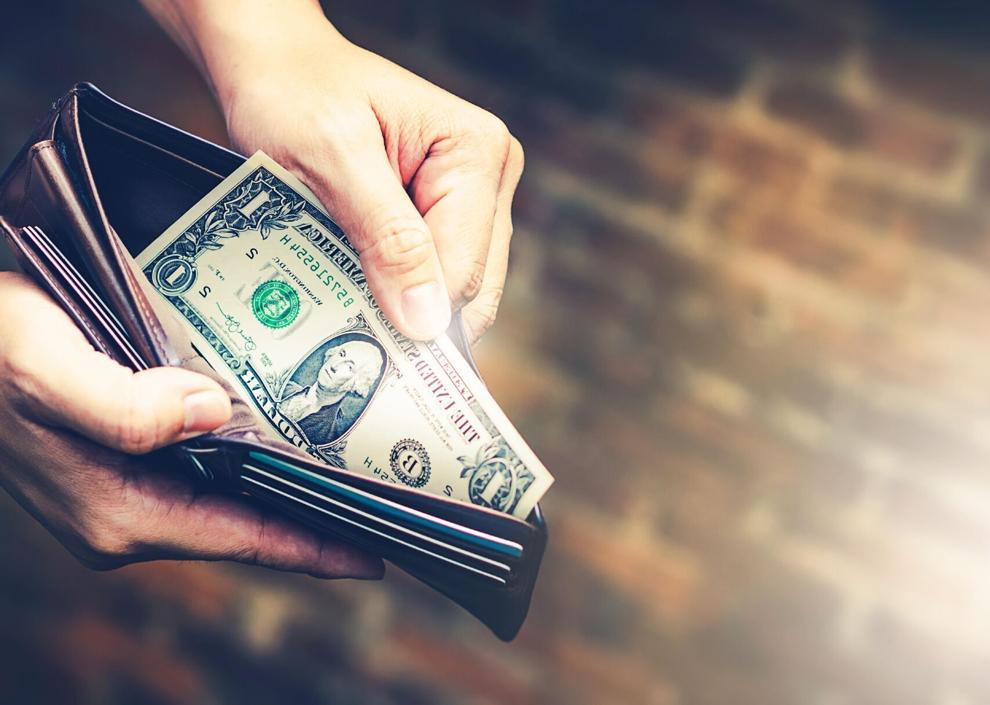 Dream Defenders recognized young people's fight for health care, jobs, and safe communities for people of color. Some core values of the group include decarceration, Black feminism, the fight against global oppression, and other advocacy tools pertaining to the criminal justice system.
You may also like: Former jobs of the governor of every state


Chan2545 // Shutterstock


Movie: 'The Hate U Give' (2018)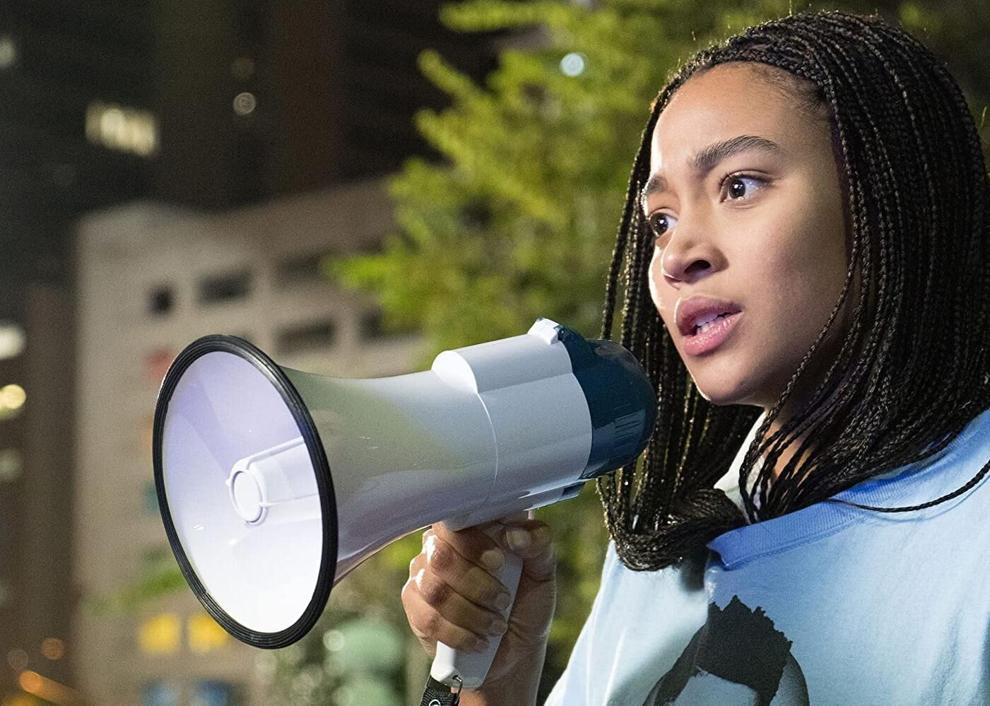 The film adaptation of the book of the same name centers a young Black generation's struggle with police brutality. The movie highlights themes like code-switching and post-traumatic stress through the experiences of a young Black girl in high school. The film addresses the trauma and emotional burden Black communities currently face.


Fox 2000 Pictures


Crenshaw'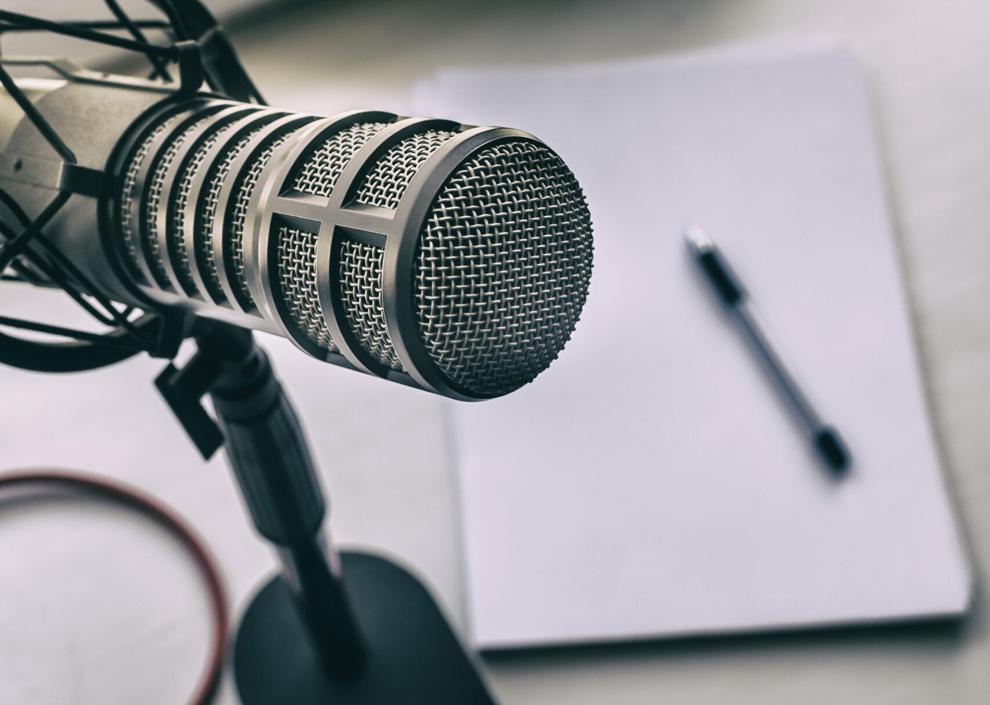 Kimberlé Crenshaw coined the term "intersectionality" more than 30 years ago. She now hosts the podcast that covers the topic of social identities and how they "intersect" with one another, creating discrimination and oppression. Her podcast dissects the term using personal Black experiences on a variety of current events.


radioshoot // Shutterstock


Book: 'Black on Both Sides: A Racial History of Trans Identity' by C. Riley Snorton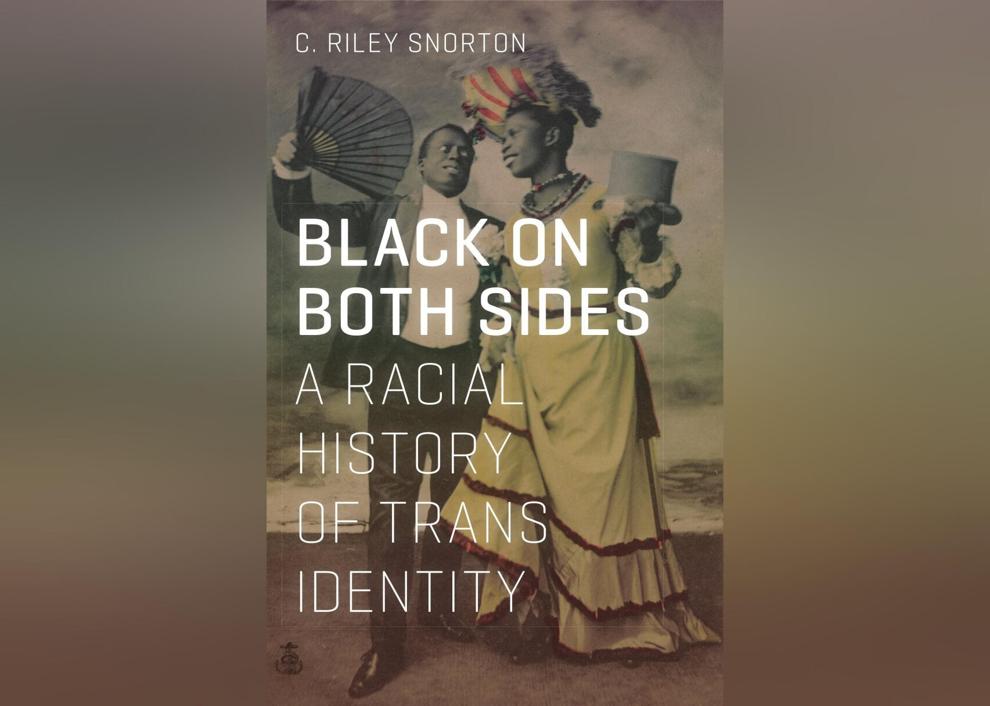 With its timeline beginning in the 19th century and leading to today, this story famously lays out elements of trans identity as it intersects with Blackness and their ability to coexist. C. Riley Snorton examines the period before gender terms like "transgender" came into play and how its often erased from Black history altogether. Snorton's study attempts to broaden our education on Blackness in the LGBTQ+ community. 
You may also like: From Stonewall to today: 50 years of modern LGBTQ+ history


Goodreads


Organization: United Negro College Fund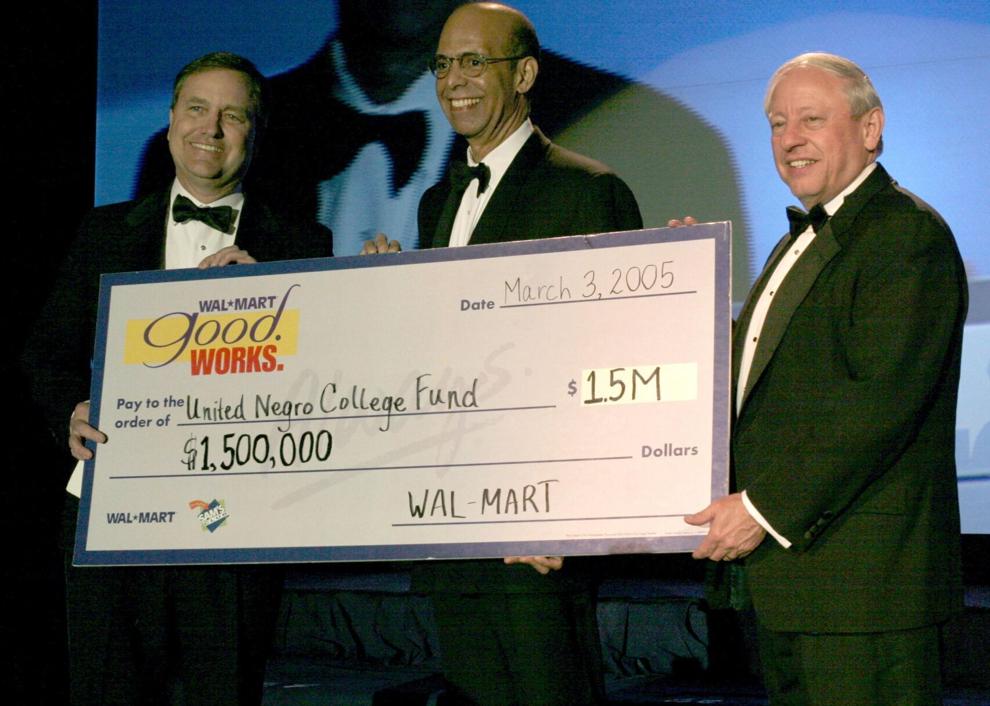 The United Negro College Fund is one of the most well-known organizations to fund scholarships for Black students. Coining the popular phrase, "A mind is a terrible thing to waste," UNCF has been helping young Black students become leaders for more than seven decades.


Johnny Nunez // Getty Images


Organization: Campaign Zero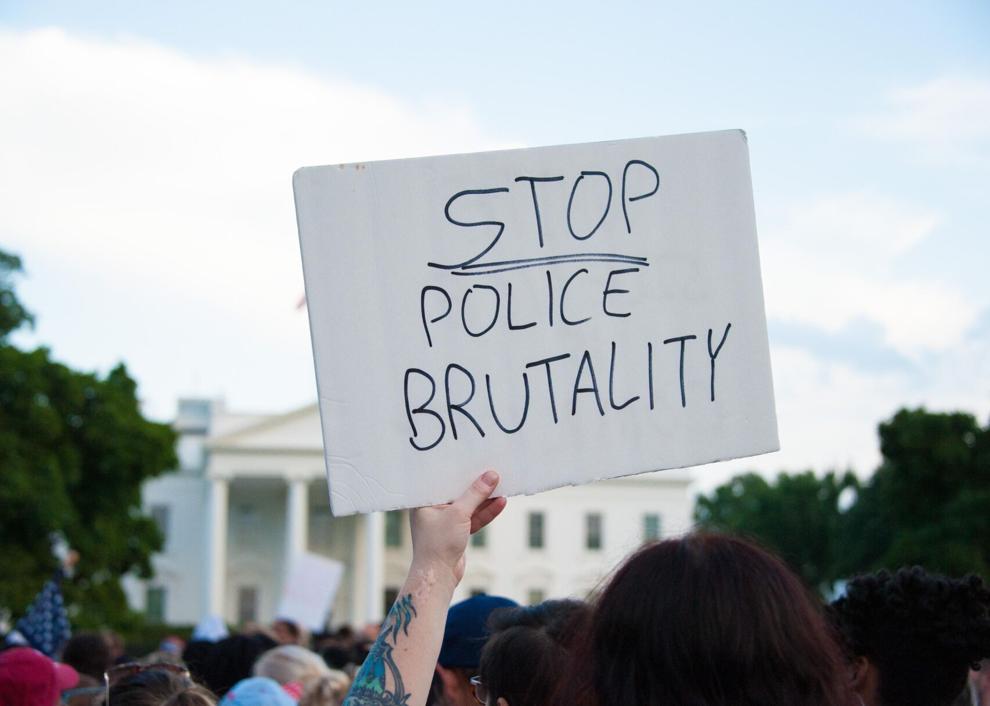 Campaign Zero works to "end police violence in America." The organization's website has a wide variety of visual statistics on police killings and educates on terms like "stop-and-frisk." The organization is constantly launching campaigns for policy ideas.


Rena Schild // Shutterstock


Organization: Black Mamas Matter Alliance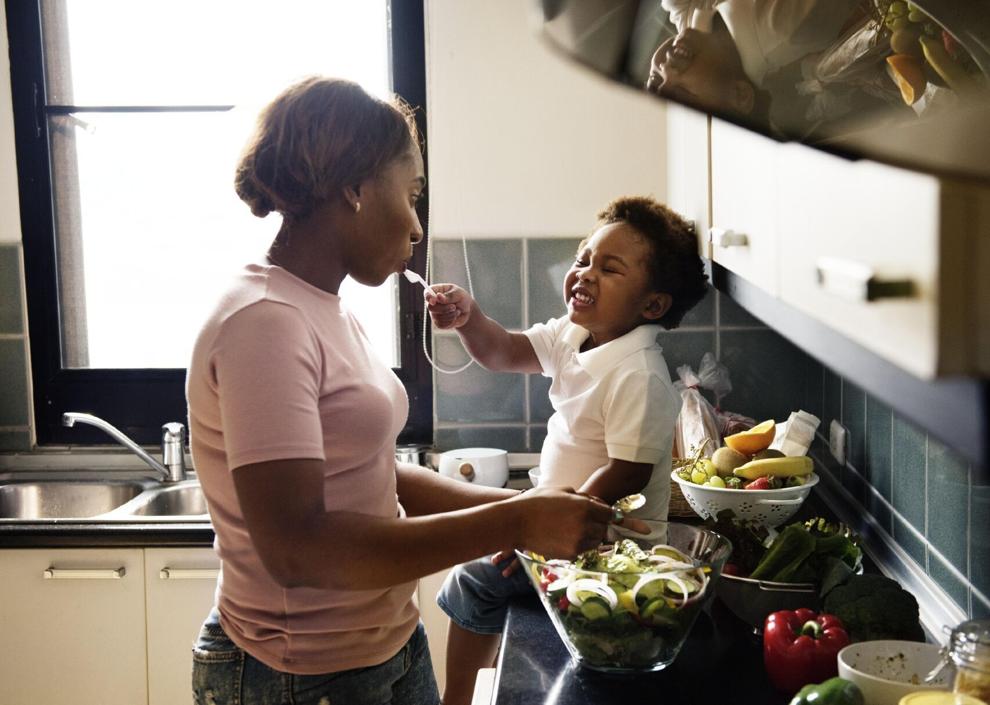 This organization is designed to support Black moms in advocating for maternal rights. While the alliance does not have chapters, it does partner with many different resources that share the same sentiments. The organization holds summits and training institutions each year.


Rawpixel.com // Shutterstock


Instagram account: Colorlines News & Media (@colorlinesnews)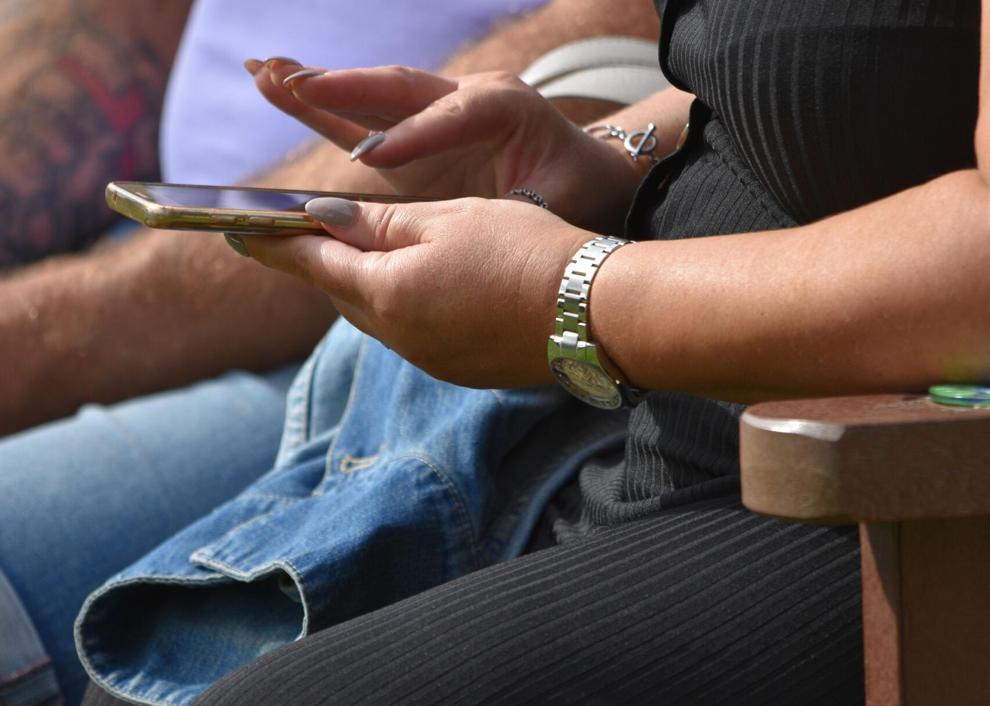 Colorlines is a daily news site dedicated to race and race relations. Its Instagram page keeps people updated on the latest articles, opinion pieces, and interviews from political activists, filmmakers, and actors. The news platform was created to keep people informed and educated on racial issues across America.


Amani A // Shutterstock


Book: 'Body and Soul: The Black Panther Party and the Fight against Medical Discrimination' by Alondra Nelson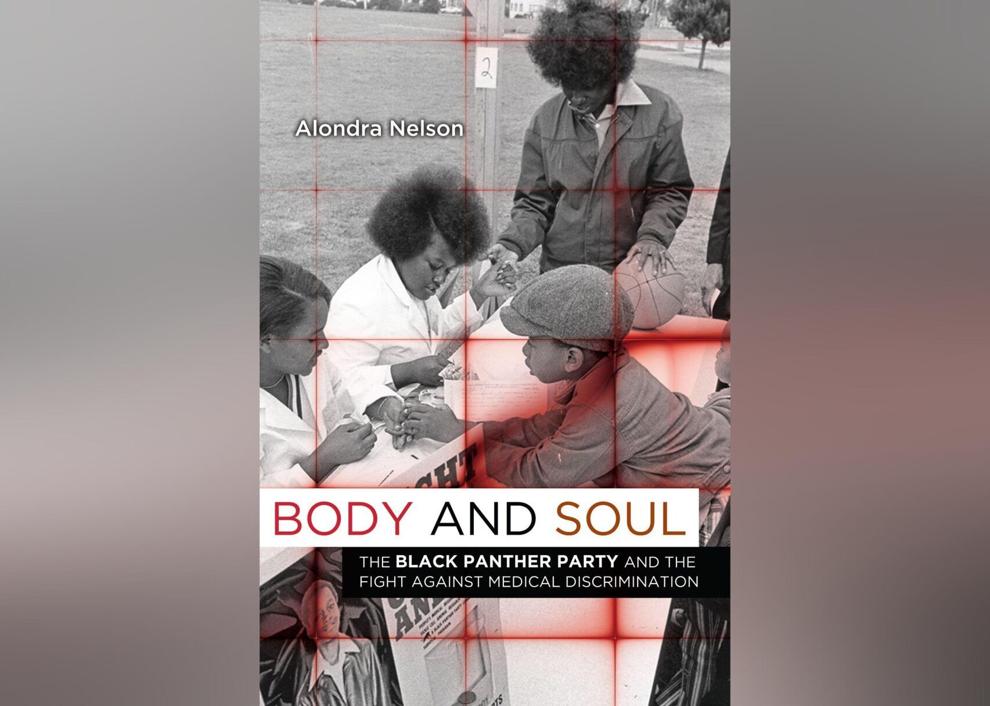 This story covers the Black Panther Party's span, a revolutionary socialist political organization, and their efforts to expand health care services to the Black community. While many people learn about the Black Panther Party, this story draws specifically on the party's health activism—free health clinics, health campaigns, and fight against medical discrimination.


Goodreads


Organization: Young, Black, & Lit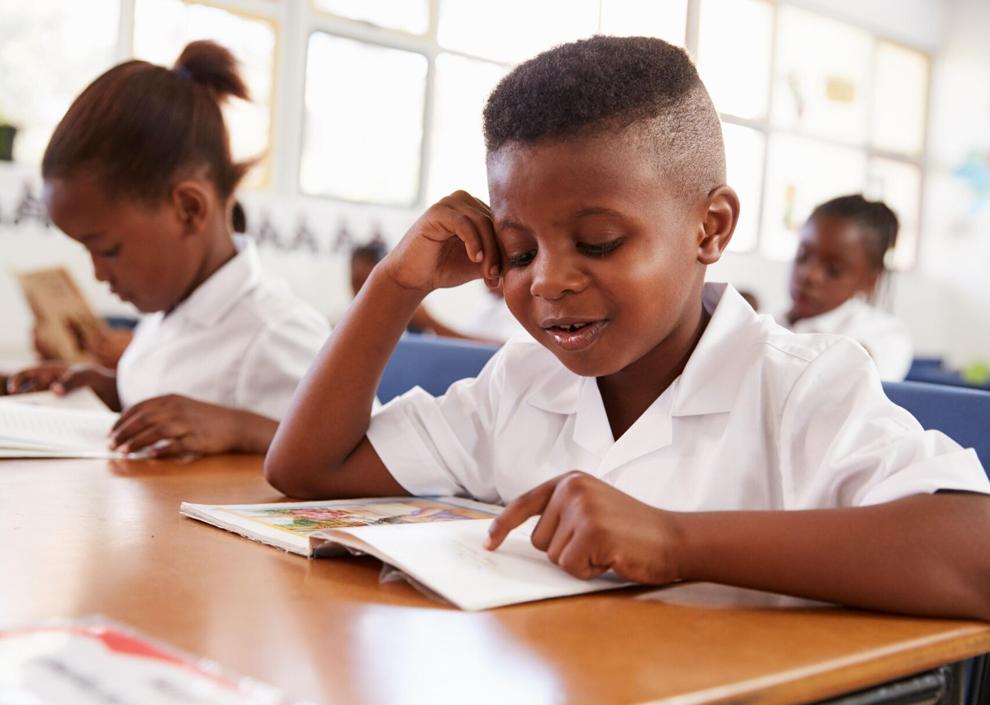 Young, Black, & Lit provides free books and educational services that uplift and encourage young Black children, ages pre-K through eighth grade. The organization highlights the importance of Black representation for young children to see a reflection of their own culture.
You may also like: Most dangerous countries for journalists


Monkey Business Images // Shutterstock


Article: '125 Best Black-Owned Beauty Brands to Support Right Freakin' Now' by Julee Wilson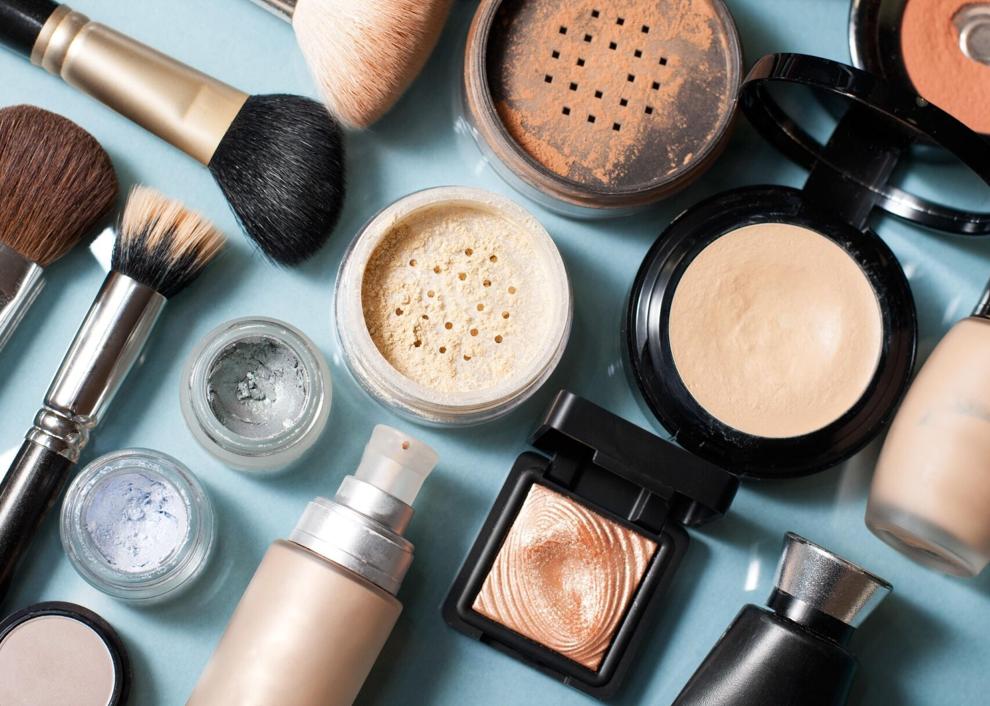 Cosmopolitan's list by Julee Wilson includes a wide range of Black-owned beauty brands around the world. Contributing to the Black owners in the beauty industry is just another way to show support and allyship for the Black community. The article will also allow you to "expand your knowledge of companies that are often overlooked."


mis_uma // Shutterstock


Movie: 'Teach Us All' (2017)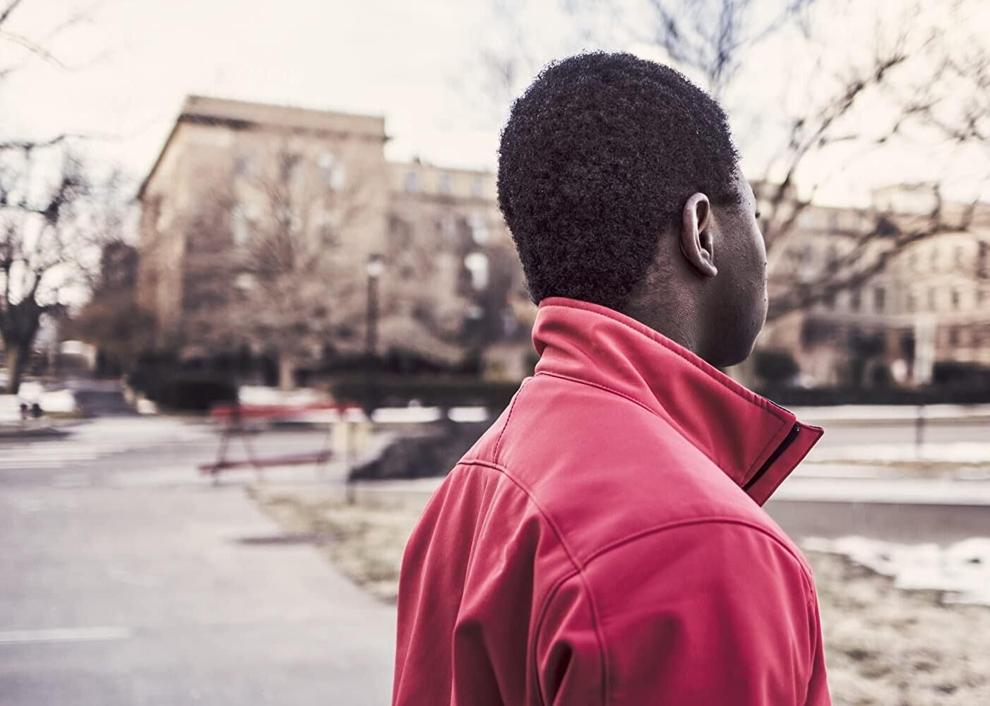 Years after educational desegregation movements and laws were put into place, educational institutions still grapple with segregation today. "Teach Us All" examines present-day educational discrimination for Black and Latinx kids. The film examines the blatant tension of that time and compares it to today's existing disconnect.


Sonia Lowman


Educational resource: Mapping Out Police Violence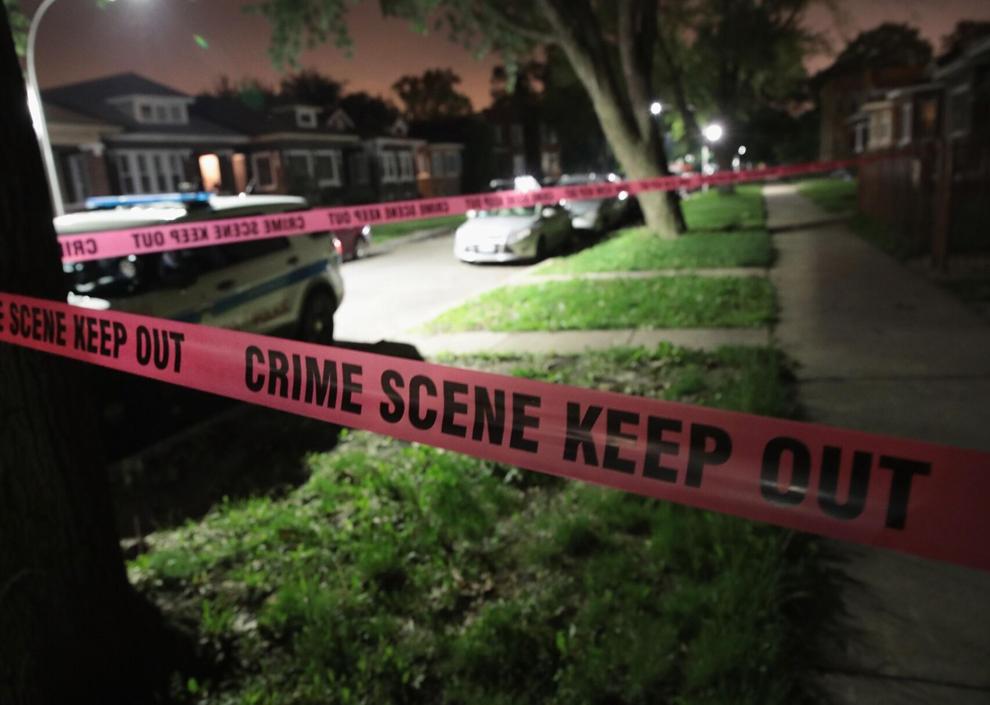 Mapping Out Police Violence is an integral database with information, statistics, and resources surrounding police killings of minority groups in America. The site is constantly updated and tracks police trends and reports.


Scott Olson // Getty Images


Instagram account: Ibram X. Kendi (@ibramxk)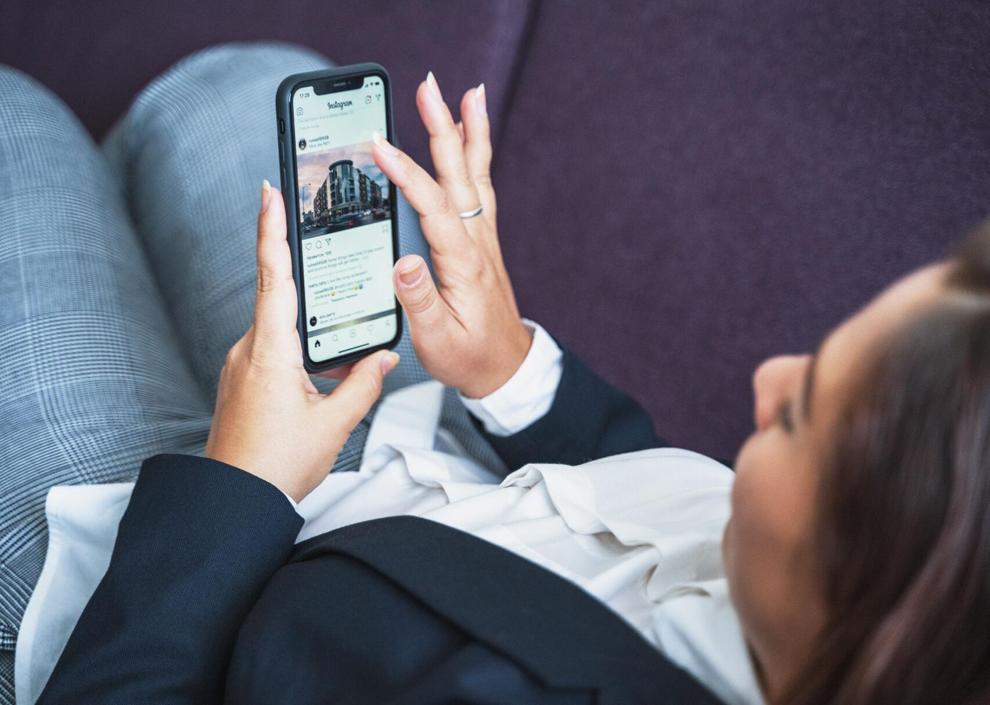 A few of Ibram X. Kendi's books have already appeared on this list; his Instagram page dives deeper into his personal thoughts and commentary with interviews of him and other prominent figures in the entertainment industry. His overall social media presence and influence can be used as a resource to have conversations on race.


DedMityay // Shutterstock


Book: 'The New Jim Crow' by Michelle Alexander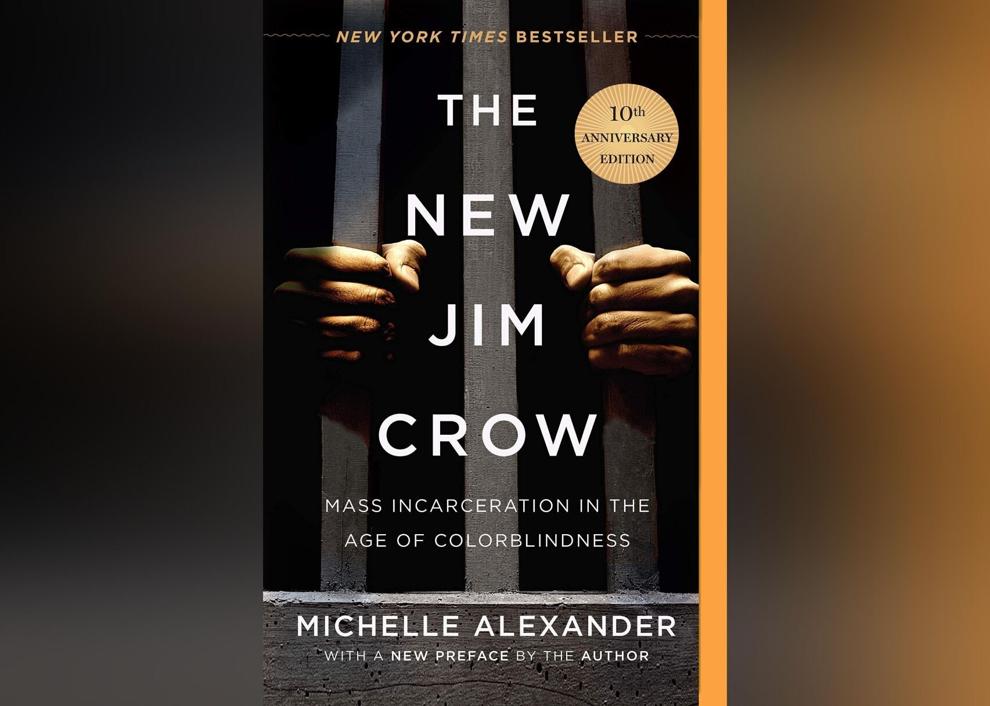 "The New Jim Crow" discusses the target of Black people in mass incarcerations. The book points out specific issues that target Black communities, such as The War on Drugs, ultimately leading to a broken cycle of racial targeting. It begs to compare the history of Jim Crow to modern-day times.
You may also like: 25 terms you should know to understand the climate change conversation


Goodreads


Podcast: 'Code Switch'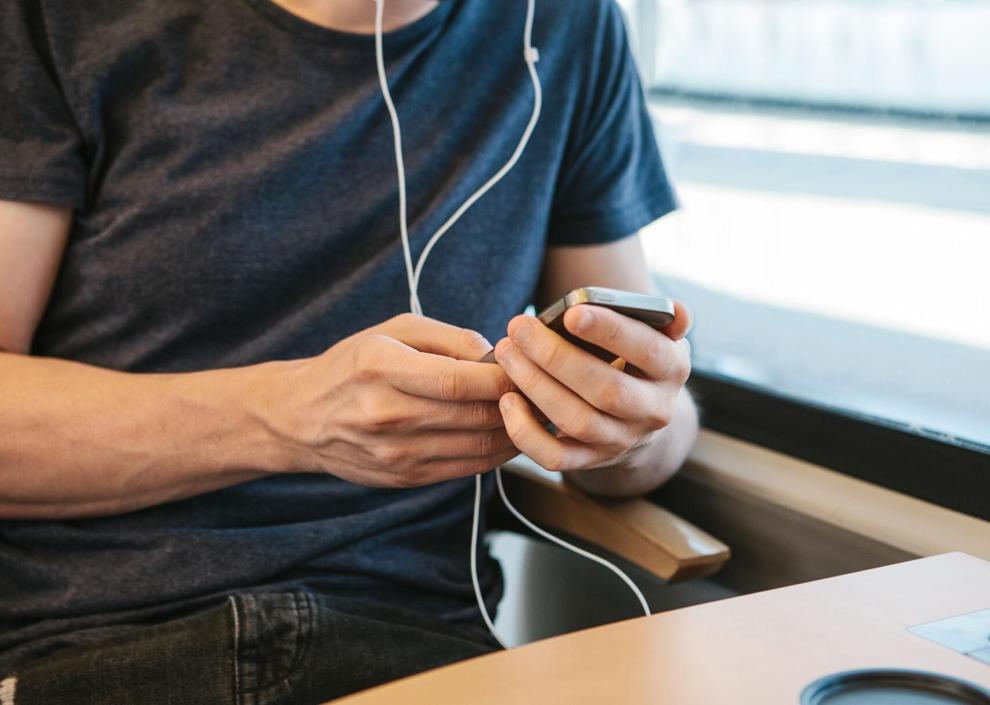 NPR's weekly podcast, "Code Switch," hosts several journalists of color discussing topics surrounding race in areas like sports, history, pop culture, and more. The podcast tells stories related to people of color who may have discovered similar struggles with identity in white spaces.


franz12 // Shutterstock


Organization: Black Alliance for Just Immigration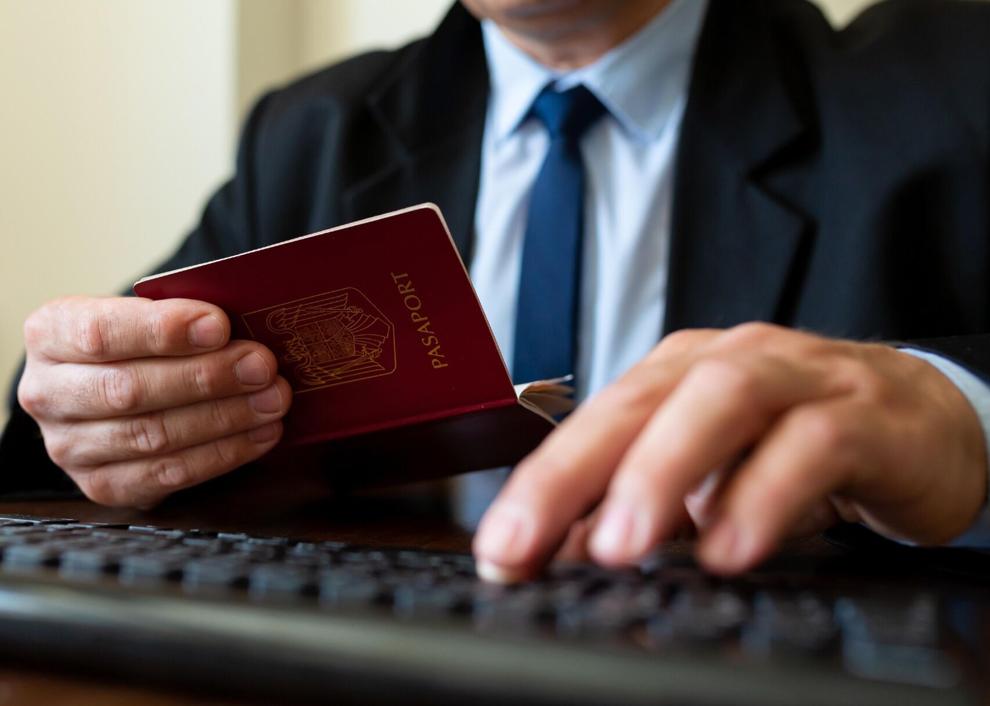 Working on expanding conversations about race, immigration, and Black identities, The Black Alliance for Just Immigration seeks to engage African Americans and Black immigrants in advocacy for immigration rights. The organization has a list of chapters and programs in different areas like tech, media, projects, research, and more.


GUTU VALERICA // Shutterstock


Organization: The Conscious Kid
In efforts to teach about race and racism to young people, The Conscious Kid uses resources to encourage positive learning behaviors. You can donate to the children's book fund, the organization's efforts to push racial equity and educational stability, or its COVID-19 Rent Relief Fund.


Shchus // Shutterstock


Educational resource: TED Talks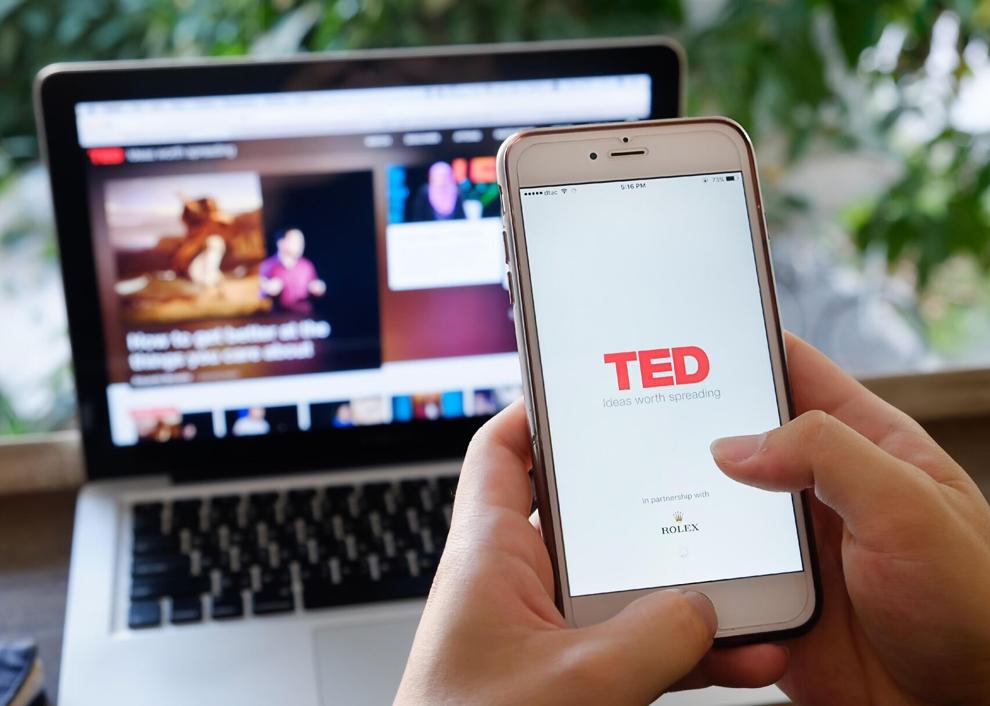 This playlist of TED talks was combined by TED to help guide conversations on race and African American experiences. Topics of the talks range through a wide variety of topics, but some include activist interviews, policing information, raising Black children, racial violence, housing discrimination, voter biases, and more.


Mr.Whiskey // Shutterstock


Organization: My Block, My Hood, My City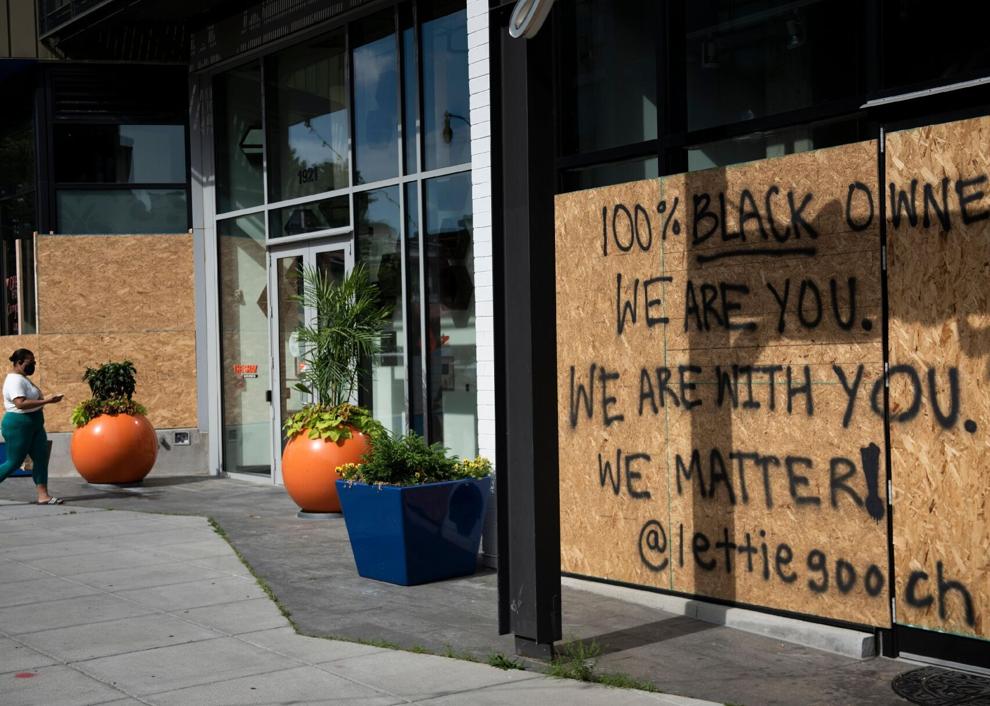 My Block, My Hood, My City is an Illinois-based, nonprofit organization that believes in providing opportunities for young Black kids to guide them outside of their neighborhoods and expand their worldview. The goal is to expand the kid's networks and expand growth and prosperity through generational knowledge. The organization recently dedicated 1 million dollars to small businesses affected by looting in the recent protests.
You may also like: Highest-paid employees in the White House


BRENDAN SMIALOWSKI // Getty Images


Directory: Black-owned Etsy shops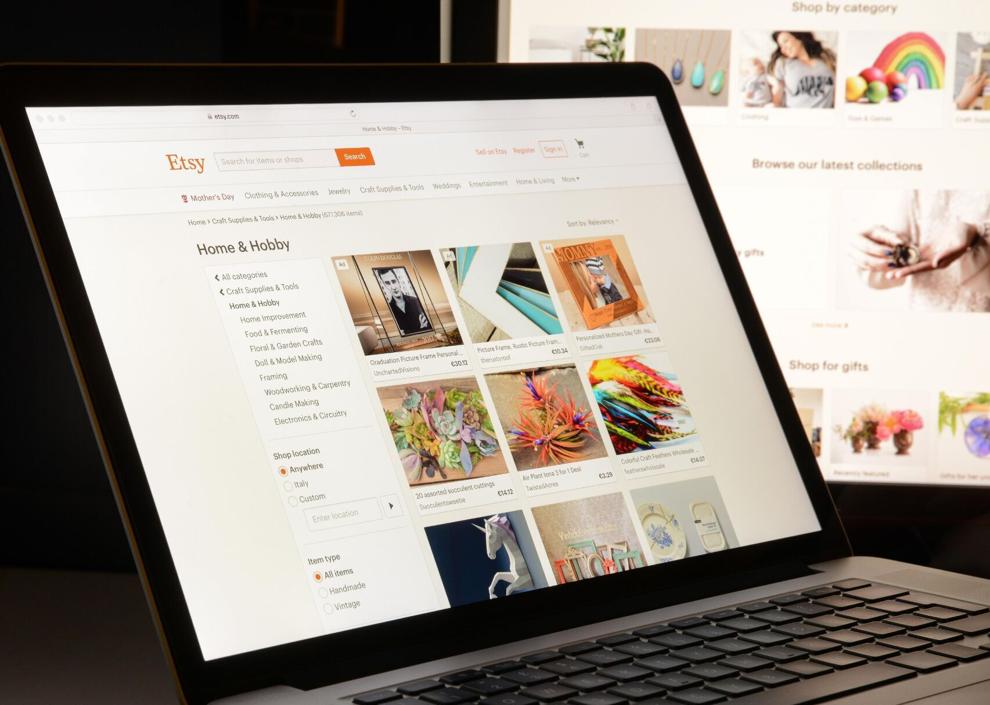 Etsy has dedicated a portion of their website for Black Etsy creators to showcase their talents and products. The website also has "seller spotlights" and videos to learn more about the vendor.


Casimiro PT // Shutterstock


Instagram account: Nikkolas Smith (@nikkolas_smith)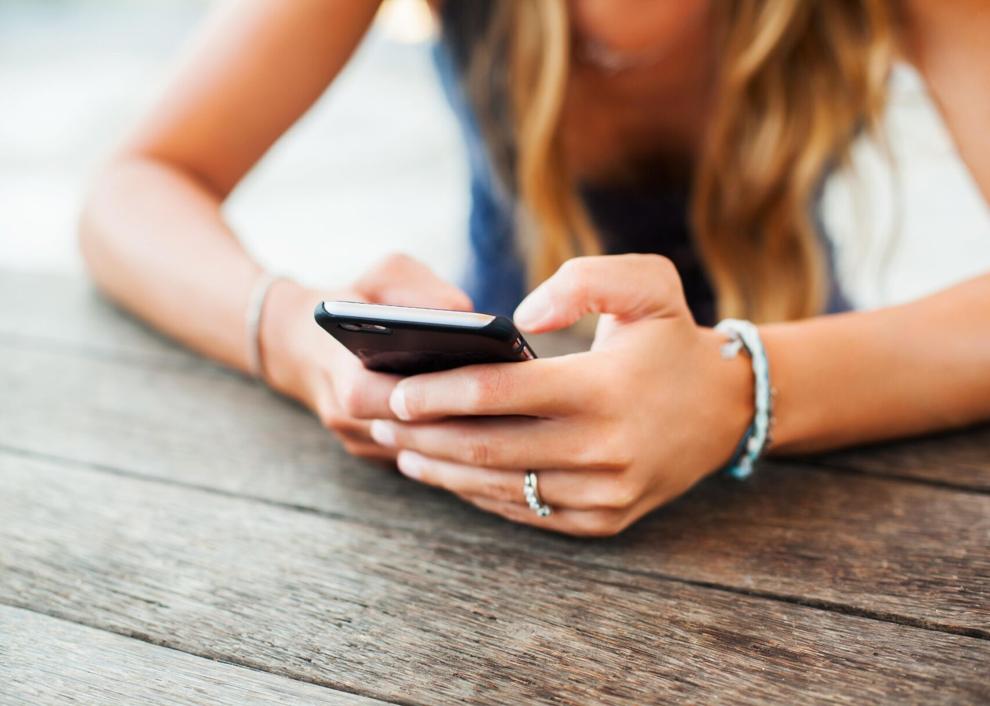 For all the amazing artists who have played their part in the recent Black Lives Matter events, you may have recognized Nikkolas Smith's paintings making their rounds on social media the most. He is the artist behind portraits of George Floyd, Ahmaud Arbery, and others. Vibrant with colors and unique skills, Smith's Instagram is riddled with Black emotional stories.


sergey causelove // Shutterstock


Educational resource: Jane Elliott's 'Blue Eyes/Brown Eyes' anti-racism experiment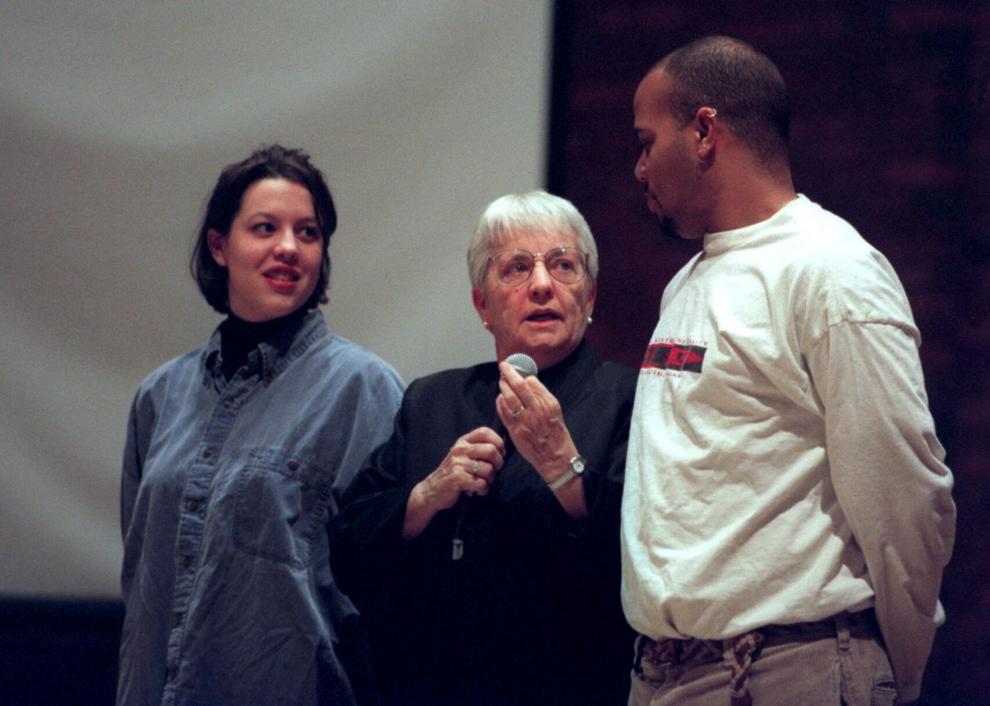 Jane Elliott is an American educator best known for her "Blue Eyes/Brown Eyes" exercise on both adults and children. Elliott performed the experiment on the "Oprah" show in 1992 and demonstrated the same discrimination tactics Black Americans face every day. Still relevant to this day, the social experiment is a popular visual representation of discrimination and oppression.


Star Tribune // Getty Images


Organization: Equal Justice Initiative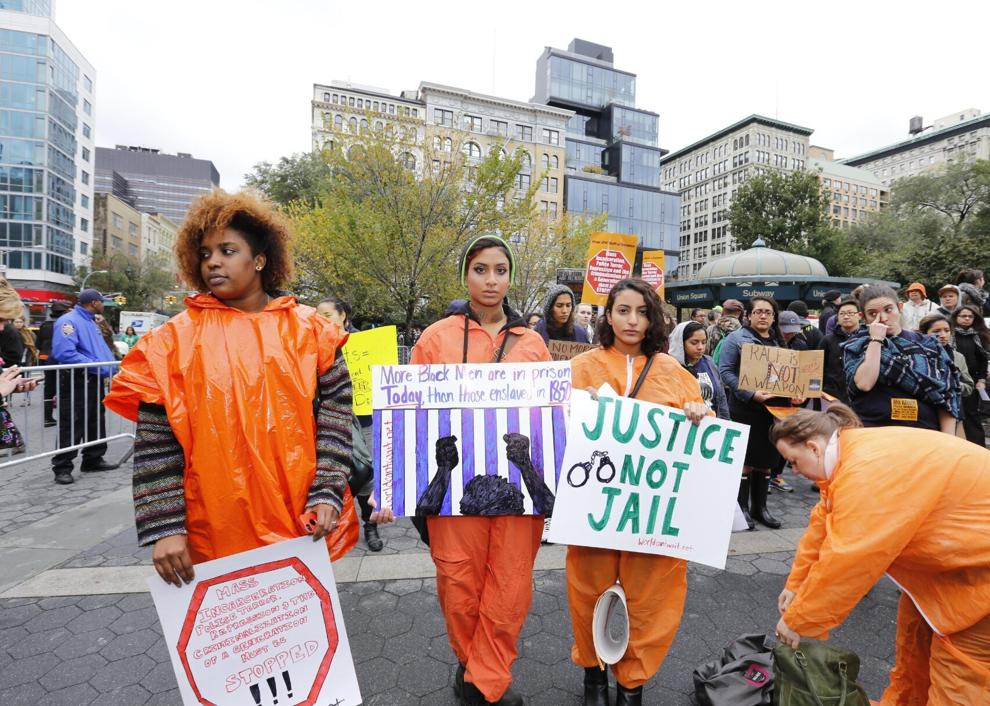 You can contribute to the Equal Justice Initiative's commitment to ending mass incarcerations and excessive punishment in America. The organization shares visual resources that follow American history from emancipations, to Black lynchings, to vast incarceration statistics.


a katz // Shutterstock


Podcast: 'Strong Black Lead with Tracy Clayton'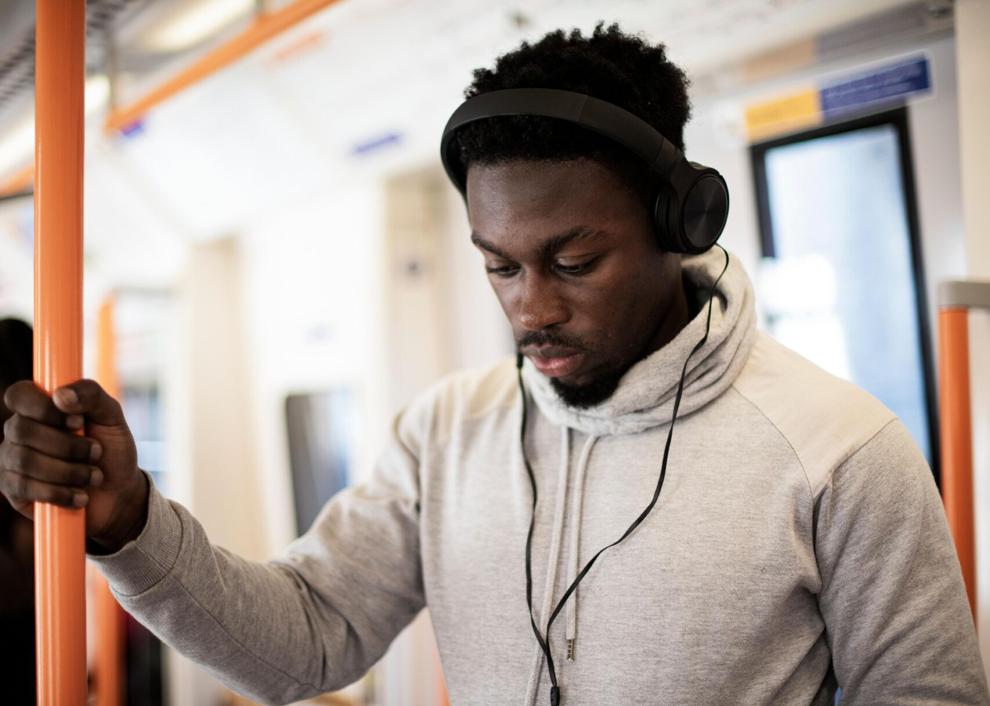 Black representation in the entertainment industry long-lacked Black characters, let alone Black characters in lead roles. "Strong Black Lead's" host, Tracy Clayton, sits down with iconic Black leads such as Debbie Allen, Omar Epps, Lynn Whitfield, and more to discuss Black representation throughout the history of television and today.
You may also like: Iconic buildings that were demolished


Rawpixel.com // Shutterstock


Docuseries: "Time: The Kalief Browder Story"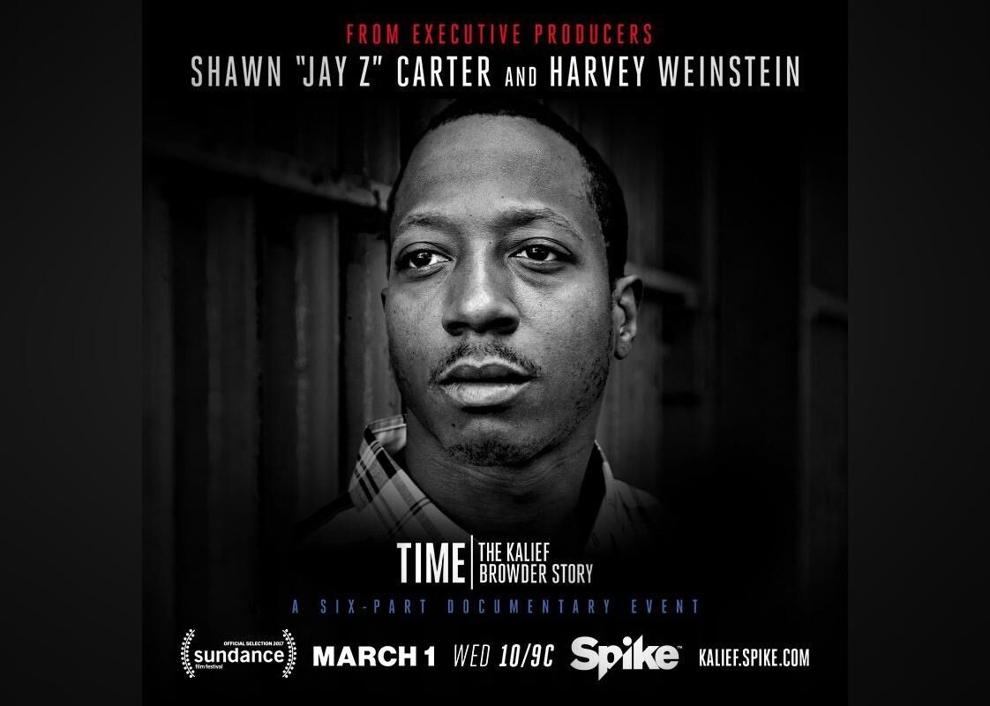 Sixteen-year-old Kalief Browder spent three years in jail—two of those years in solitary confinement. Browder's story makes up the six-part documentary series that described Broder's time in jail without conviction. The show follows the results of this tragic event in Bowder's life and his fight for freedom.


The Cinemart


Book: 'The Color of Money: Black Banks and the Racial Wealth Gap' by Mehrsa Baradaran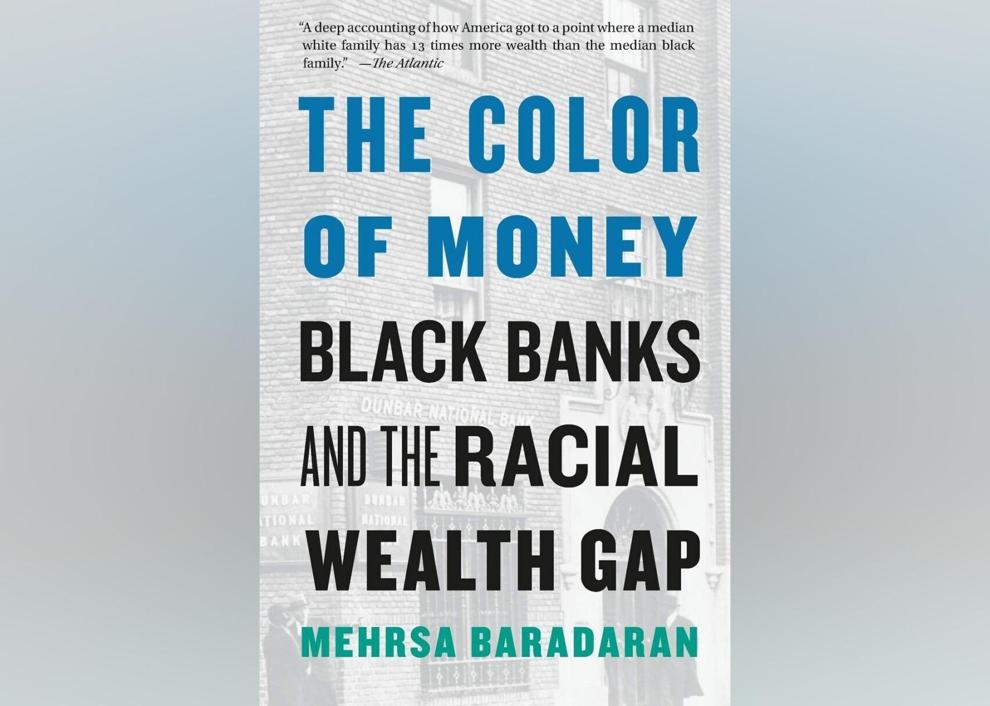 Mehrsa Baradaran inspects the racial wealth gap in her book, "The Color of Money," which has barely moved from 1% of the country's total wealth in Black communities since the 1800s. The overall theme questions economic segregation in this country for Black Americans.


Goodreads


Organization: Anti-Racism Project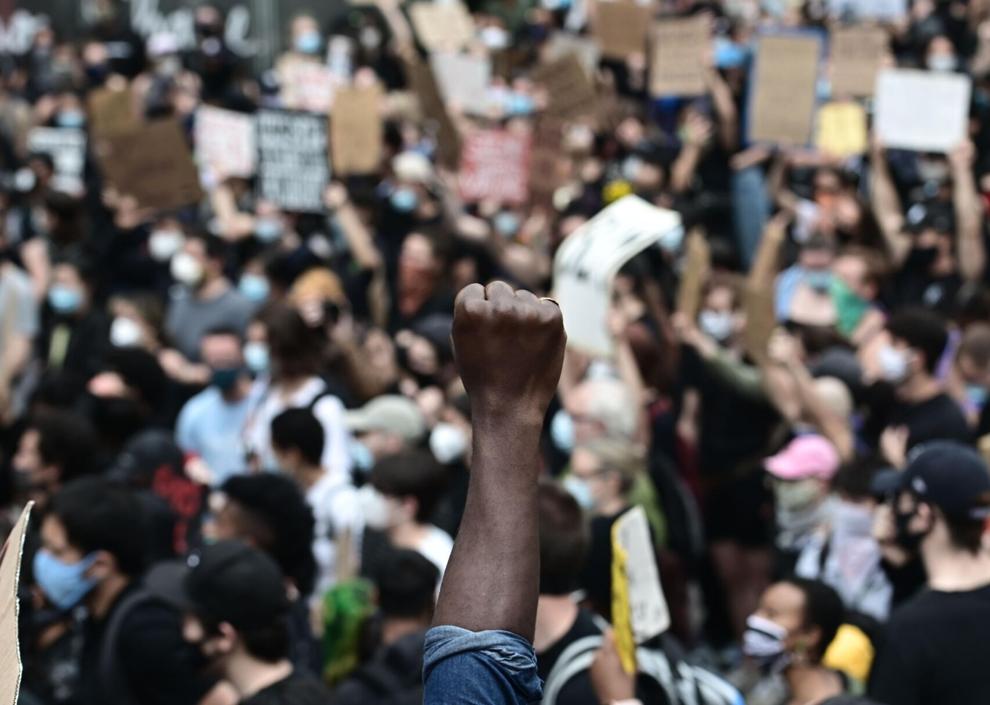 The Anti-Racism Project seeks to bring awareness to institutionalized and internalized racism in the Black community through its eight-week program filled with courses, workshops, and classes. In these eight weeks, you'll learn about microaggression, white privilege, and American racial history.


JOHANNES EISELE // Getty Images


Instagram account: Attn: White People (@attnwhitepeople)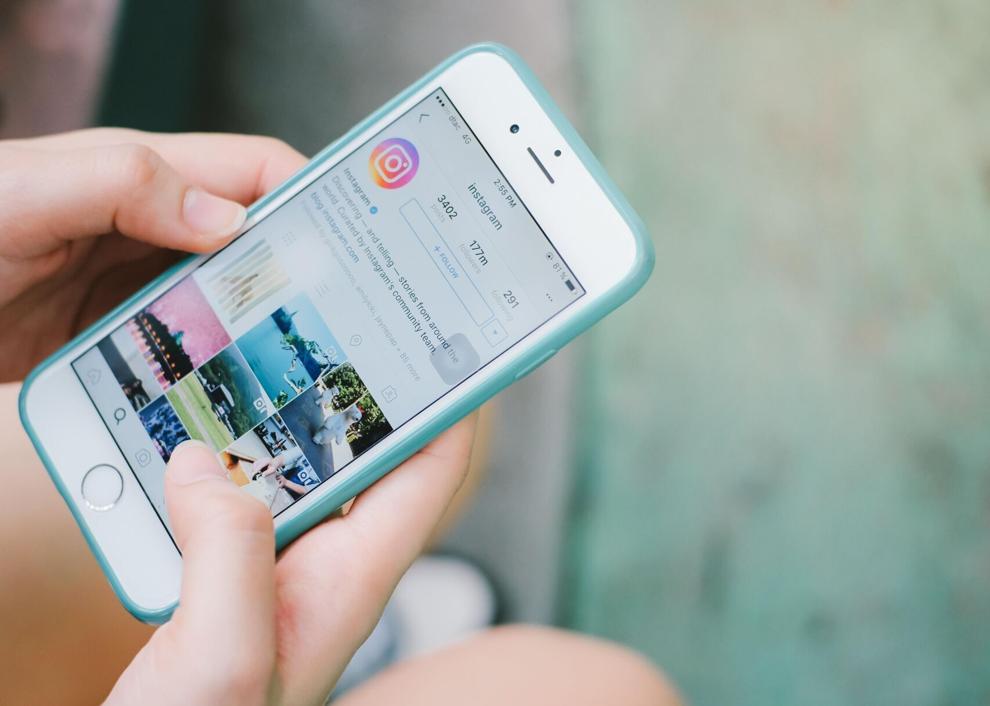 This Instagram page is intended to educate non-people of color on ways to be antiracist and use their privilege to combat racism. Content on this page includes tips for allyship, resource recommendations, quotes, and advocacy campaigns.


Nuchylee // Shutterstock


Educational resource: Know your rights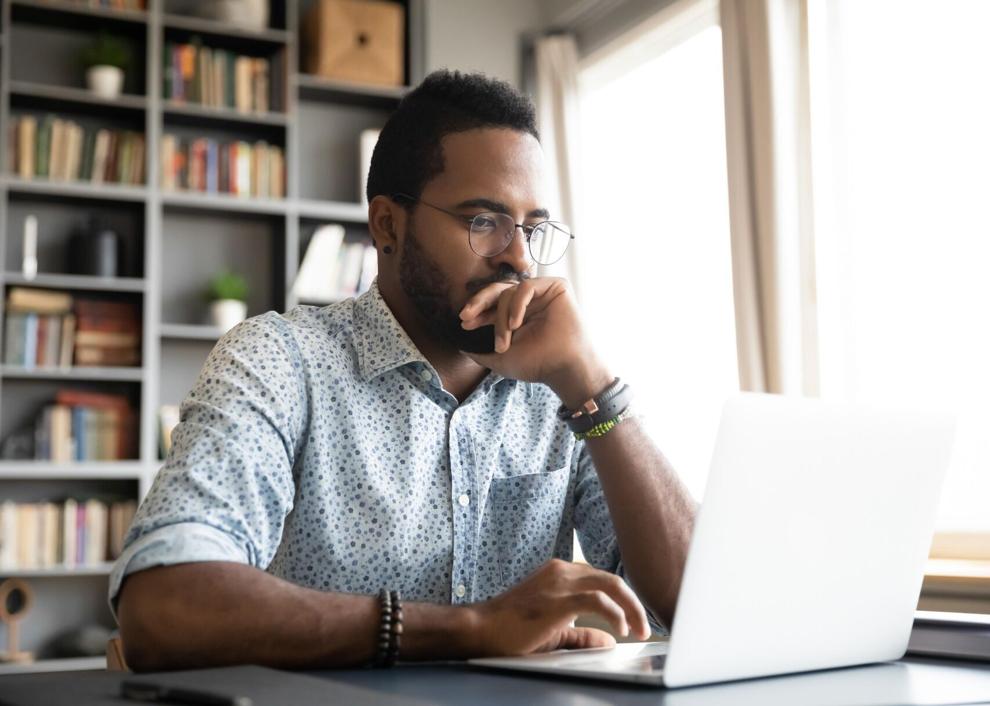 Know Your Rights is an educational resource provided by the American Civil Liberties Union to help guide activists, protests, or the general public in learning their rights as American citizens. On the site, you are given the option to browse the rights by issue, and then the resource walks you through a scenario in which you would need to exercise the right.


fizkes // Shutterstock


Online marketplace: We Buy Black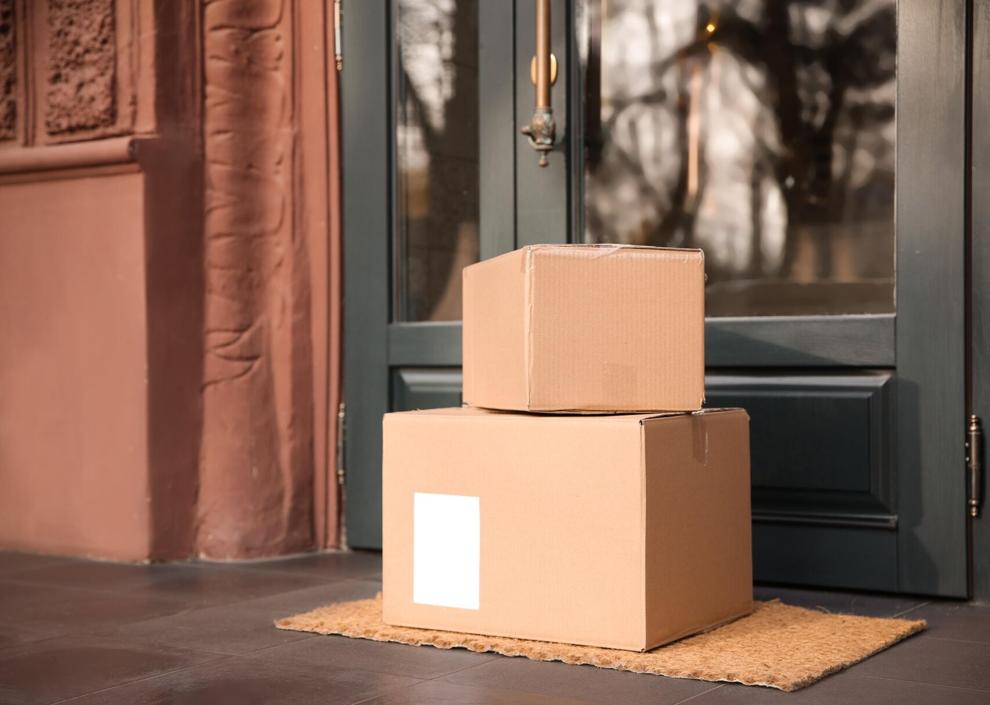 An alternative to Amazon, We Buy Black is the largest Black-owned online marketplace. Currently expanding, the website allows you to choose basic essential needs from health and beauty products to home living essentials.


New Africa // Shutterstock


Article: 'Support These Black-Owned Bars & Restaurants in Major U.S. Cities'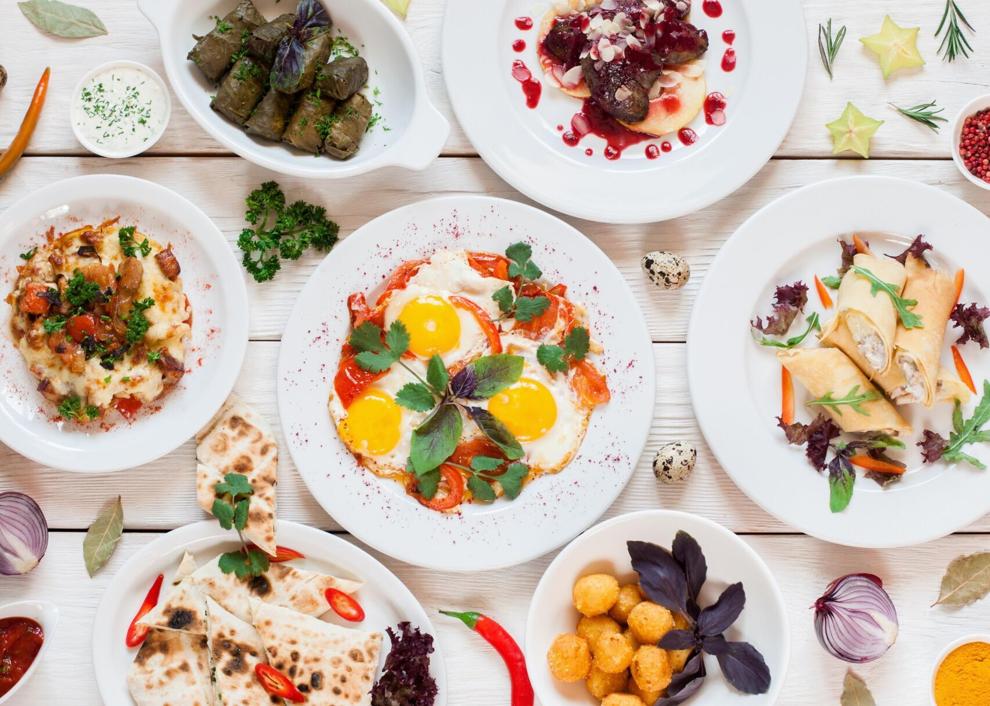 This extensive list from Chowhound, written by David Watsky, provides a variety of Black-owned restaurants across the country. Categorized by state, each state in the article carries its own list of restaurants. By supporting Black-owned businesses, you are helping close the economic gap in Black communities.


Golubovy // Shutterstock


Book: 'We Are Not Yet Equal: Understanding Our Racial Divide' by Carol Anderson and Tonya Bolden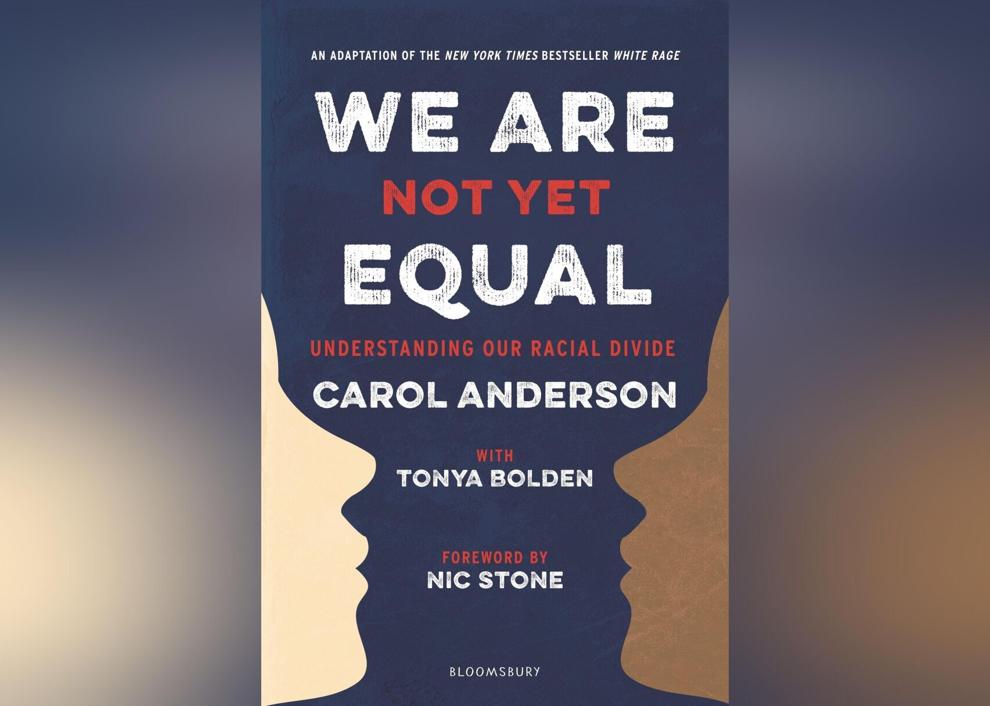 Carol Anderson and Tonya Bolden push to combat the idea of a linear progression in the Black community in "We Are Not Yet Equal" and argue the complexity of the racial fight for equity. The book recounts the history of racial inequality in America and gradually points to today's racial climate to demonstrate the long journey America still has.


Goodreads


Organization: Rebuildtheblock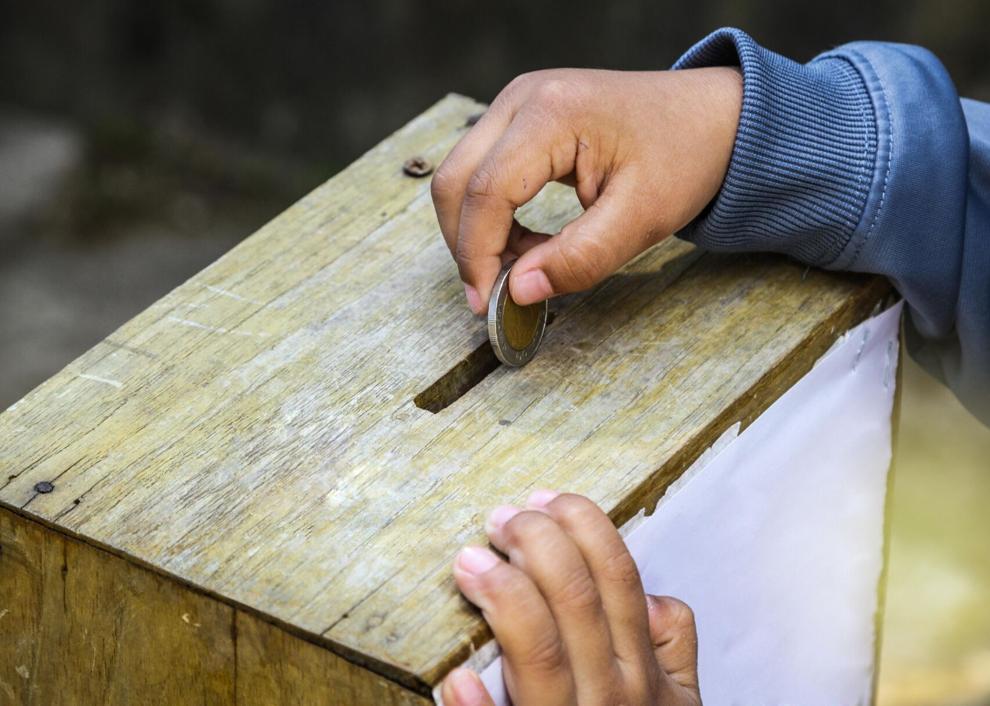 com/f/rebuild-the-block-4-black-owned-small-businesses?utm_medium=copy_link&utm_source=customer&utm_campaign=p_na+share-sheet&rcid=dcef2510f6b341e88bc4ad6c698db345″>GoFundMe created to rebuild small, Black-owned businesses that experienced looting damage during protests or have been impacted by COVID-19.


Titikul_B // Shutterstock


Organization: Black Voters Matter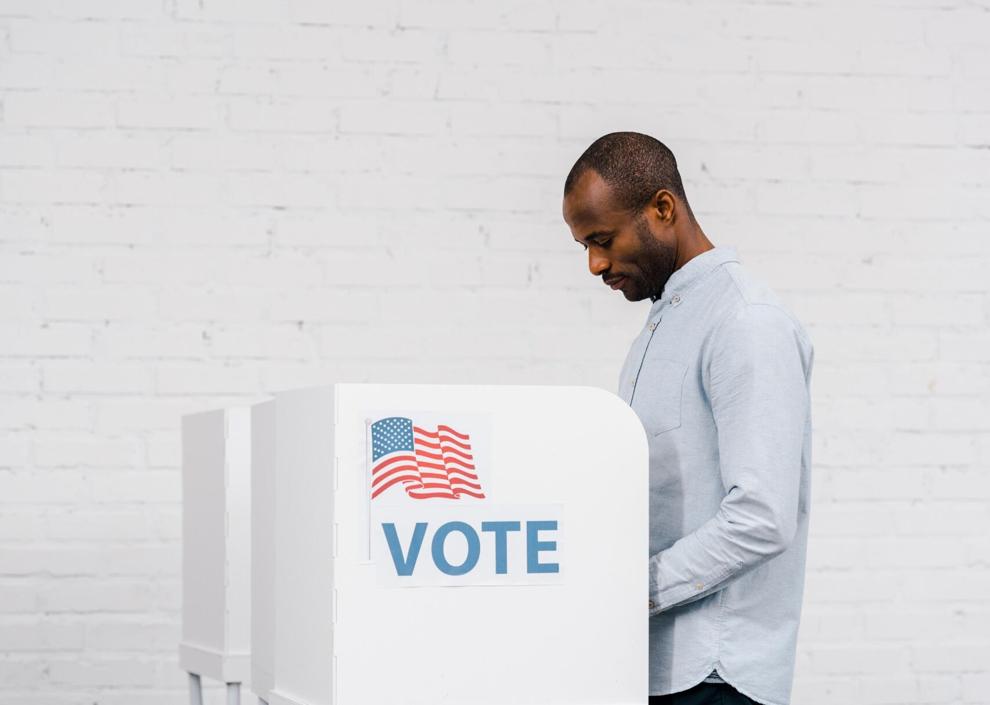 One of the biggest ways to take action is by electing government officials to make changes. Black Voters Matter aims to do just that by boosting voter turnout. This organization also updates voter information and news on its website to increase knowledge on voter registration and dates.
You may also like: Counties with the highest rate of food insecure children


LightField Studios // Shutterstock


Movie: 'Do The Right Thing' (1989)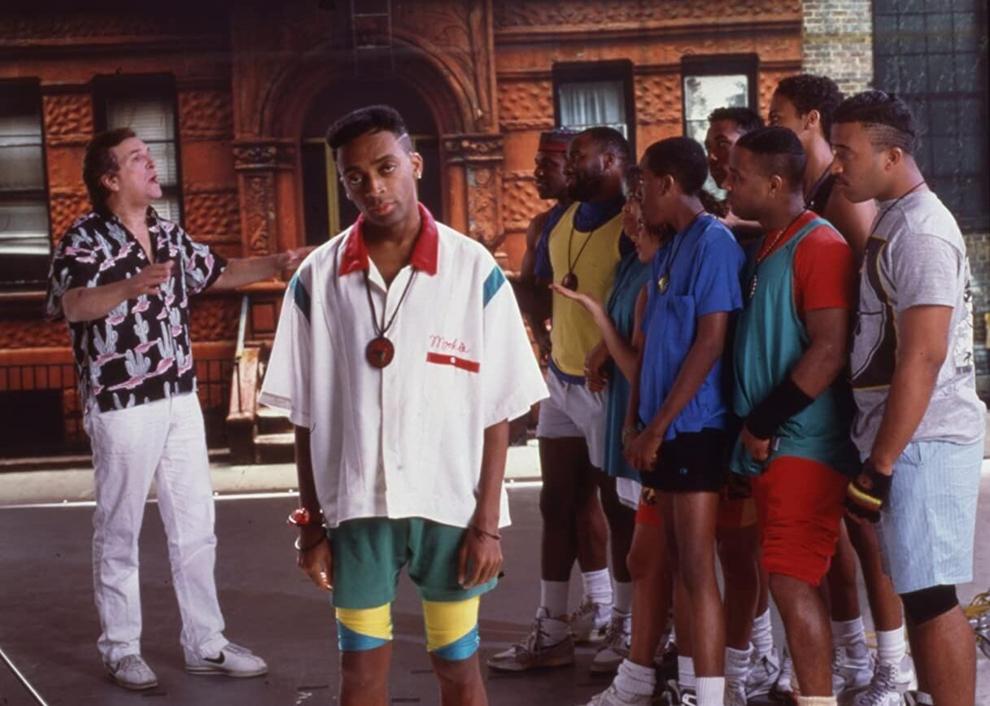 This Spike Lee joint portrays a tragic event that hits a Brooklyn neighborhood when racial tension and police brutality get more intense. The timely film hits on racial tensions in the neighborhood with its famous "racial slur" montage reflecting today's racial climate.


40 Acres & A Mule Filmworks


Instagram account: Zora (@zora)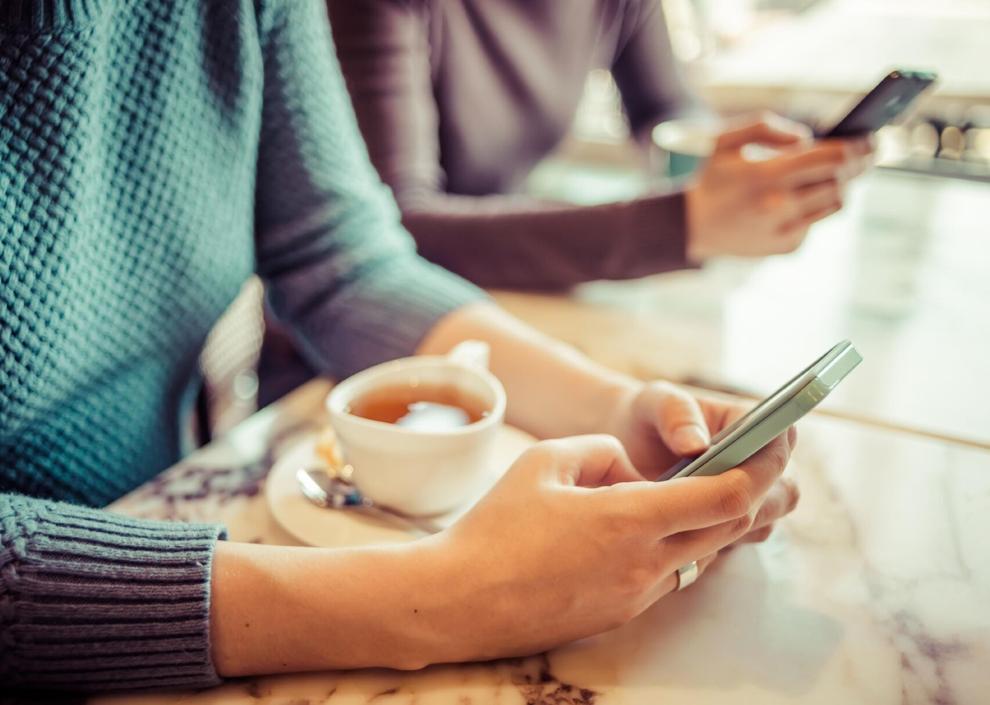 Zora is a medium publication created for and by women of color. Its Instagram page portrays the artistic representation and diversity of Black women. The page also has books, resources, music, prominent female leaders, and more.


Yulia Grigoryeva // Shutterstock


Podcast: '1619'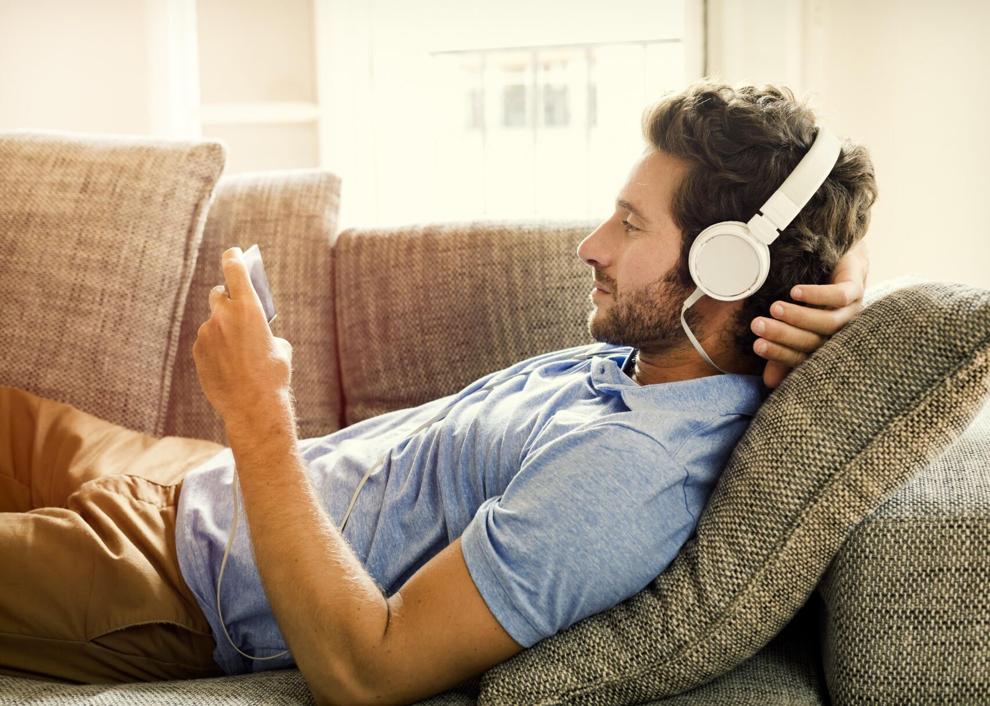 A New York Times audio series, this podcast starts its storytelling at the beginning of slavery in the United States and progresses through history before finding its way into modern-day racism. The podcast hits key points in history like the Harlem Renaissance period that birthed Black music and Black land ownership.


LDprod // Shutterstock


Book: 'Sister Outsider' by Audre Lorde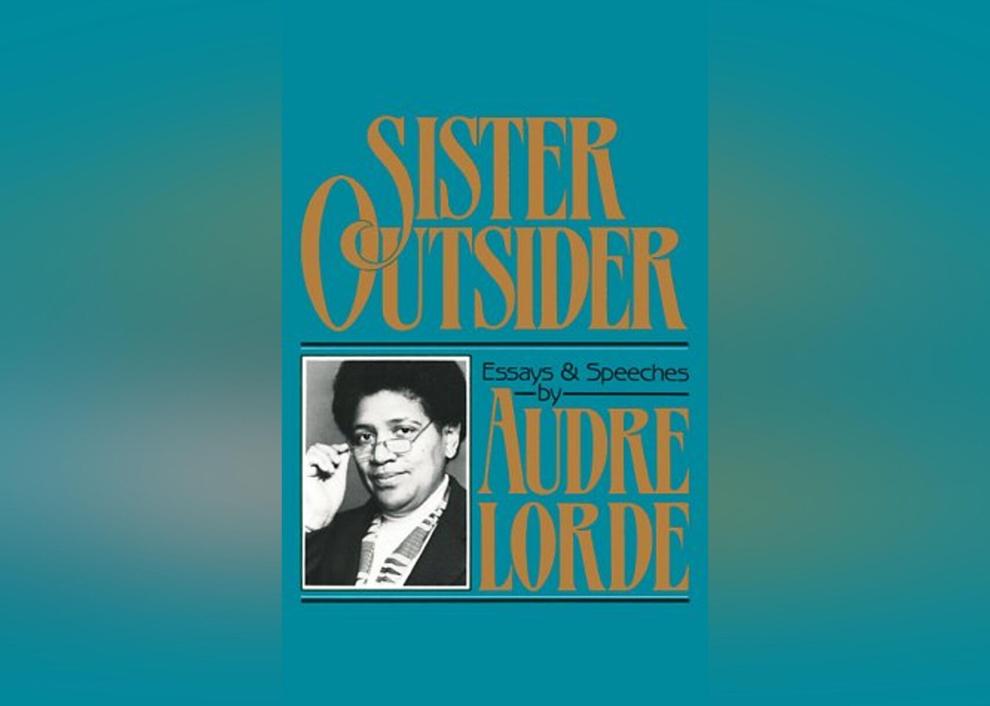 "Sister Outsider" is a collection of essays and speeches in which Audre Lorde explores her identity and its oppressions. Lorde hits on complex topics like racial identity, motherhood, and sexuality and relates them to racism, sexism, classism, and more.


Goodreads


Instagram account: Because of Them We Can (@becauseofthem)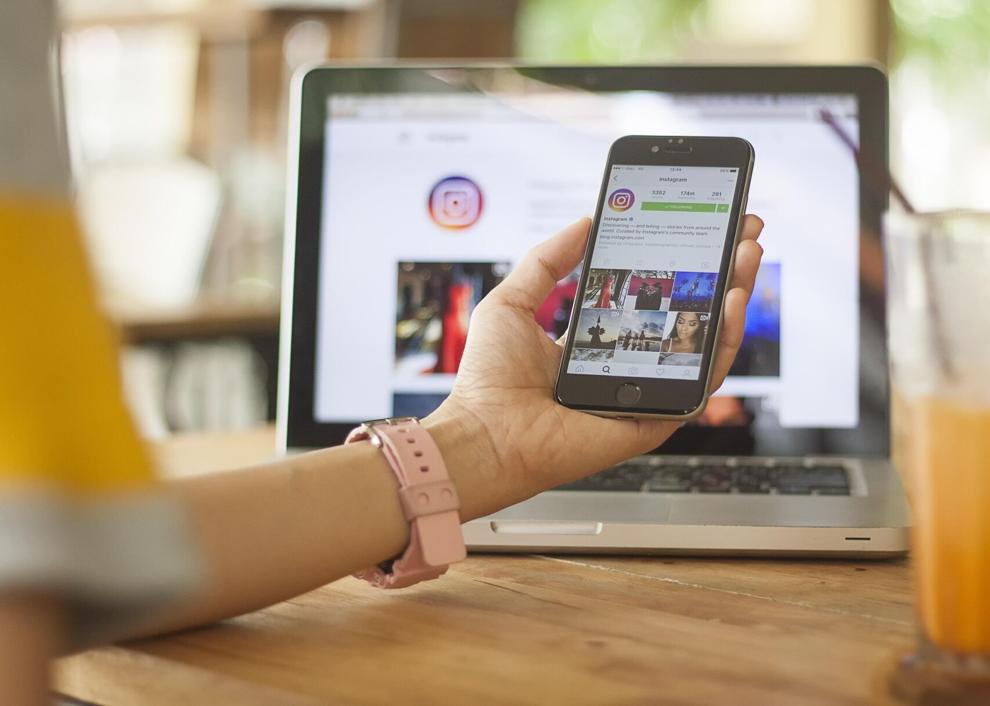 Because of Them We Can is an Instagram page filled with positive Black images and success. It shows things like family, marriage, viral social media videos, and more accomplishments. The page has an overall theme of unity and extracts support while bringing positive Black content to the forefront.


Issarapong Suya // Shutterstock


Educational resource: Native Land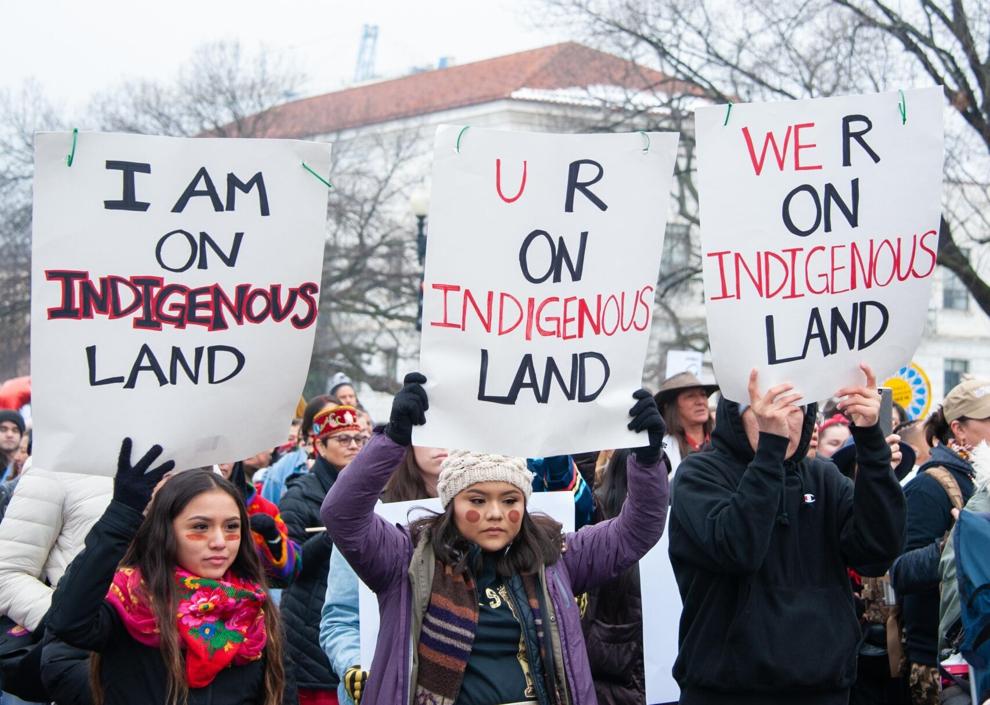 Native Land is a map database created as a resource for Native Americans to seek information and resources about native lands and territories. The colorful map brings awareness to help people learn more about Indigenous lands they could be living on.


Rena Schild // Shutterstock


Instagram account: MPD_150 (@MPD_150)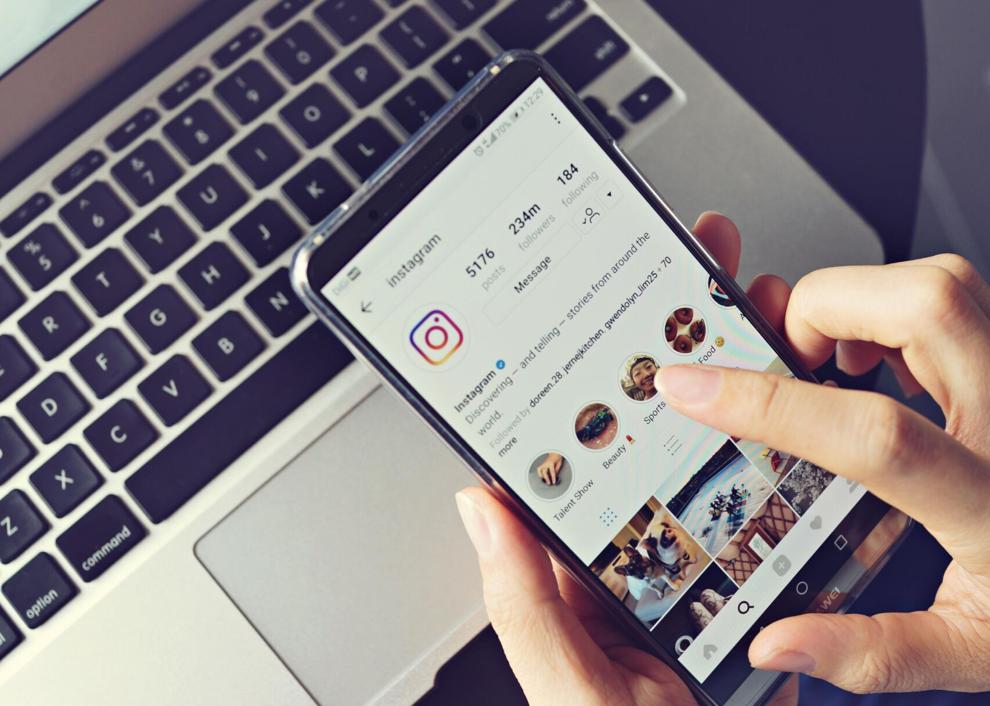 Illustrations, articles, audio resources, resource lists, this Instagram page showcases all of them in helping people understand policing, Black Lives Matter, and community activism. At this time, @MPD_150's Linktree holds articles, twitter threads, frequently asked questions, and more.


AngieYeoh // Shutterstock


Petition: Stop Neighborhood Oil Drilling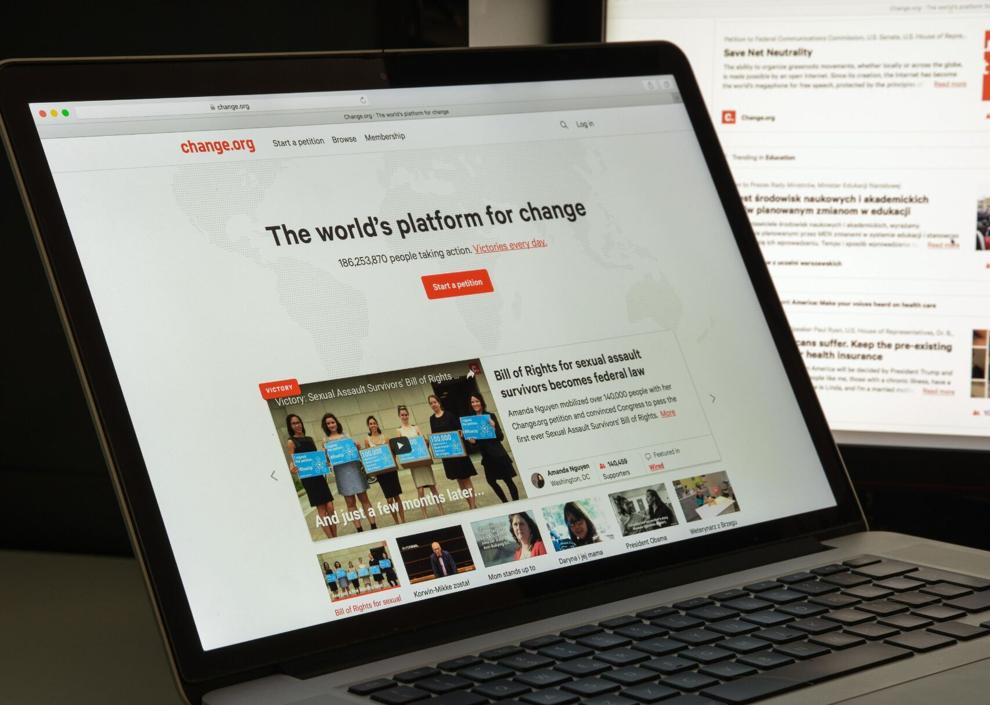 You can add your name to the Stop Neighborhood Oil Drilling campaign, which takes action against oil excursions in the low-income neighborhoods of Los Angeles. The cause focuses on the overall health of the people living in these neighborhoods as toxins and pollution disrupt the communities of color and can cause long-lasting damages.


Casimiro PT // Shutterstock


Book: 'Black Is a Rainbow Color' by Angela Joy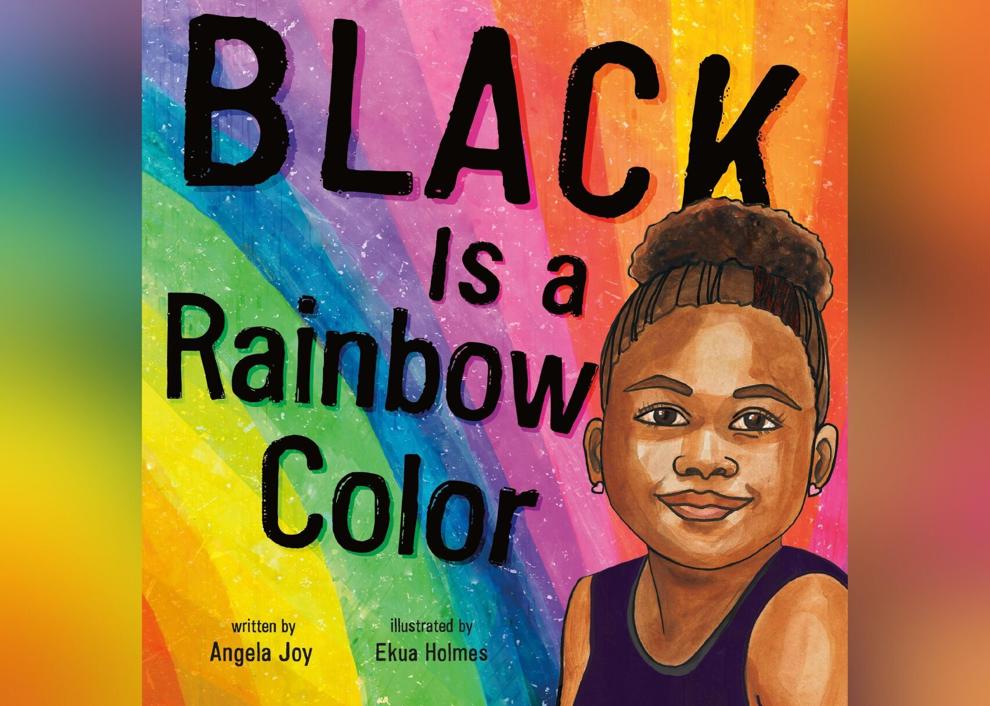 "Black is a Rainbow Color" is a children's book that focuses on a young child's identity as she reflects on being Black. The young child's curiosity in her Blackness is explored along with other colors of the rainbow. The book celebrates Black culture and encourages cultural discussions.
You may also like: U.S. cities with the dirtiest air


Goodreads


Podcast: 'Pod for the Cause'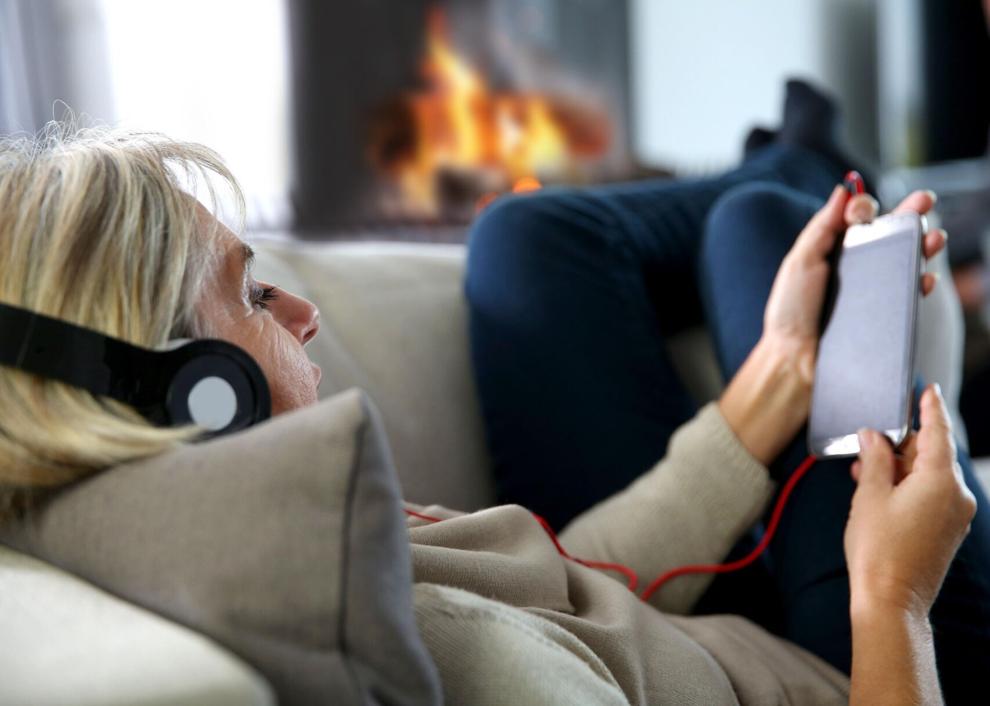 "The Pod for the Cause" podcast explores daunting civil rights challenges through dialogue between the host, Ashley Allison, and featured guest appearances. The episodes of the series hit many topics in society that challenge the rights and freedom of Black Americans.


goodluz // Shutterstock


Organization: Ida B. Wells Society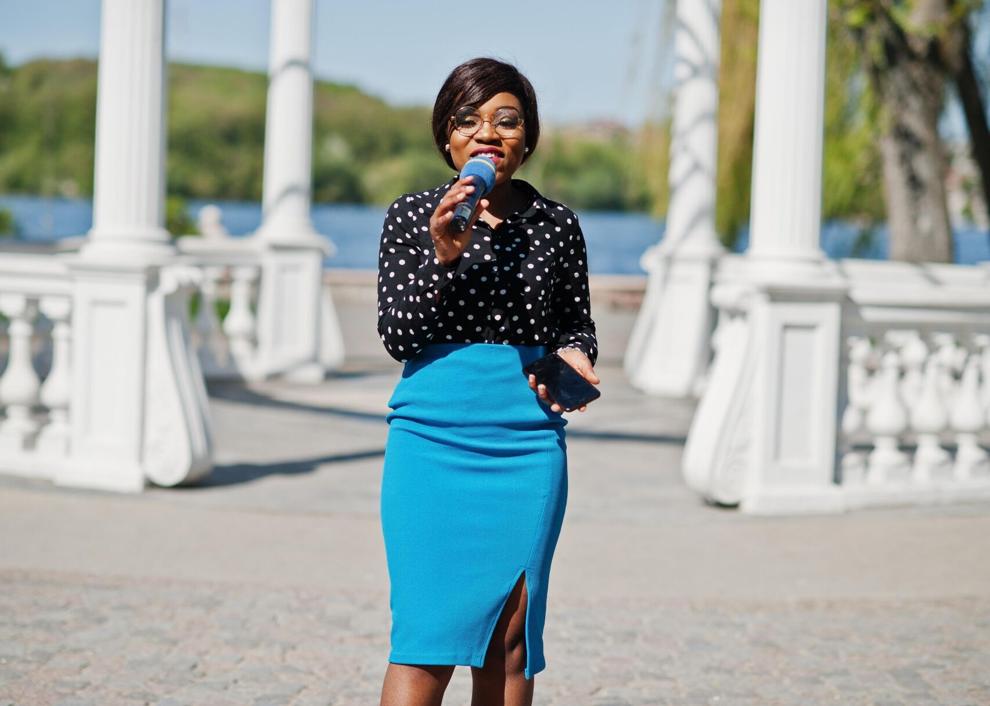 The Ida B. Wells Society is an organization that centers around investigative reporting for reporters and editors of color. This organization provides support, mentorships, scholarships, and many resources for those who have a passion for investigating truths in racial spaces.


AS photo studio // Shutterstock


TV show: 'Dear White People' (2017)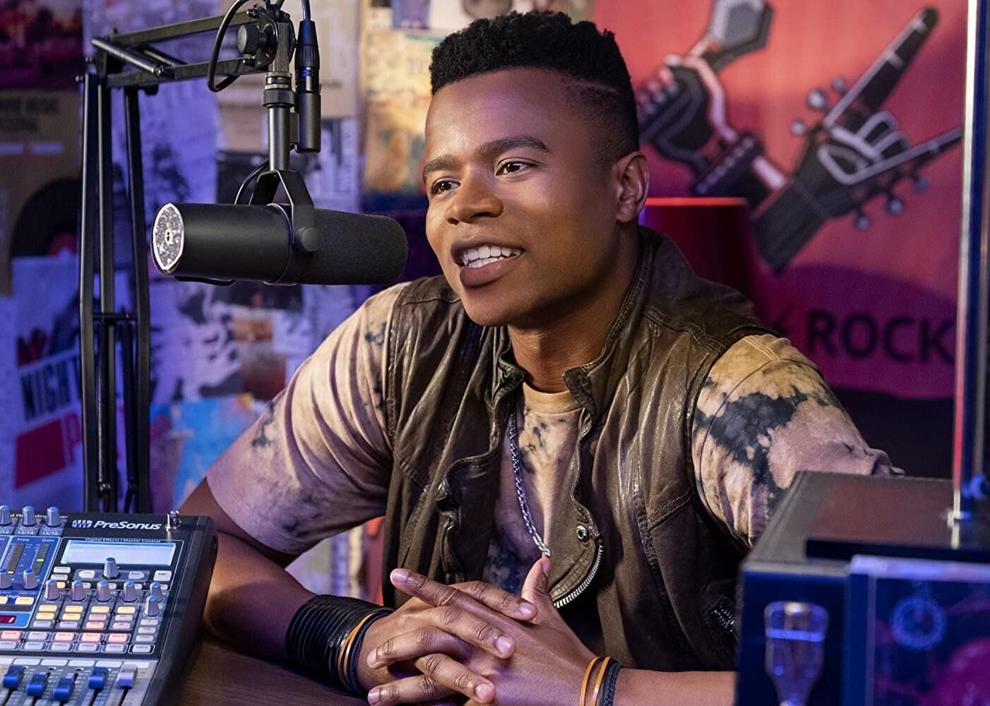 This Netflix original series follows Black students at a predominately white institution as the audience watches them navigate their Blackness in white spaces. The show aims to highlight the racial disconnect that still occurs in a "post-Obama" society.


SisterLee Productions


Educational resource: Mutual Aid Networks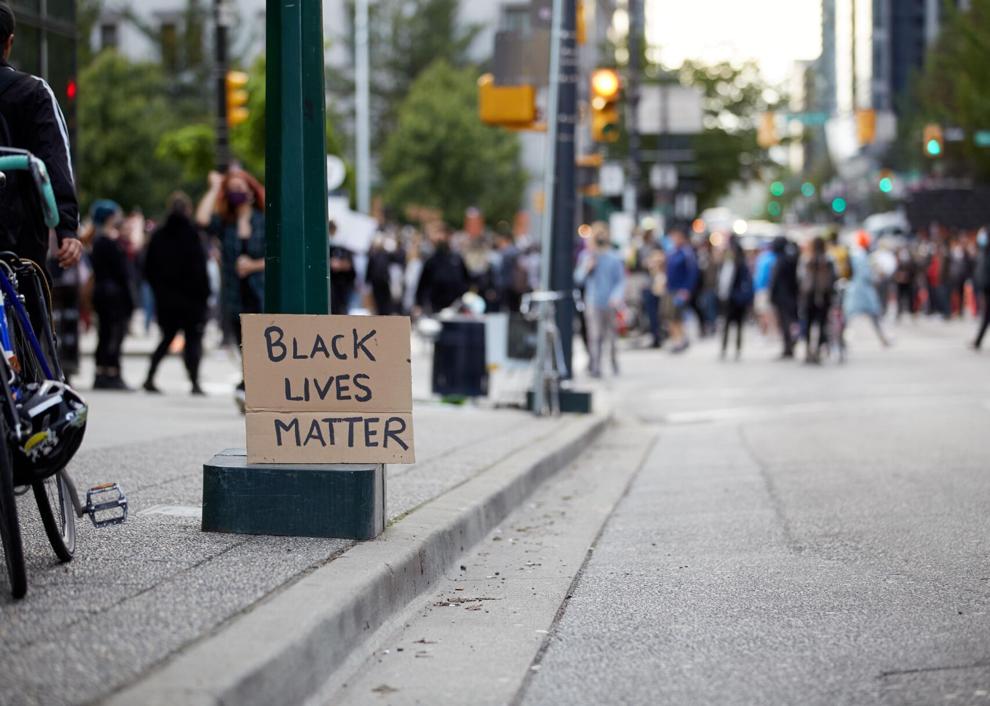 This list of mutual aid networks provides resources of mutual aid sites that back those on the pandemic's front line. Whether for recent protesters, essential workers, or small businesses, this list has a variety of links for different scenarios. This collection was created by Twitter user @emensawil.


Michal Urbanek // Shutterstock


Organization: EmbraceRace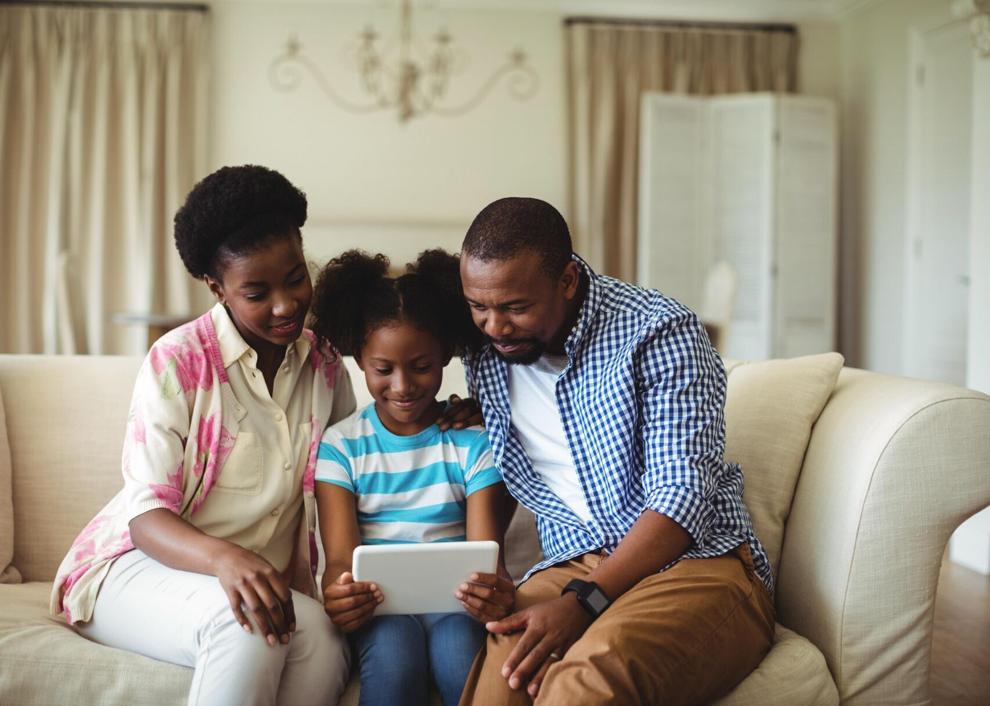 EmbraceRace is all about providing the tools for children of color to feel nurtured and supported through racial injustices by those at homes, schools, and in the communities. The organization has racial resources such as articles, webinars, books, and more for adults and children.
You may also like: Major newspaper headlines from the year you were born


wavebreakmedia // Shutterstock


Get local news delivered to your inbox!