PETER JACKEL

As a distant headlight to the south cut through dead-of-night darkness, the mournful horn sounded through bitter cold air.
Crossing Durand Avenue, the Chicago, North Shore and Milwaukee Railroad train proceeded north along West Boulevard just after 2 on Jan. 21, 1963. And then it slowed to a stop at the Racine station near the corner of Washington Avenue and West Boulevard, its wheels squeaking on the soon-to-be abandoned rails.
A small gathering of shivering onlookers, braving minus-15 degree cold to witness the end of an era, watched as six passengers disembarked and three climbed aboard for the last 30 miles to Milwaukee.
And then motorman Francis Murray, hearing one last "All aboard!" At 2:12 am, summoned an electric current from the overhead wires into the train motors as it lurched back into motion. The three-car train slowly vanished into the darkness, its horn sounding with diminishing intensity as the last North Shore accelerated northward into history.
People are also reading…
For nearly 60 years, 38 daily electric trains stopped in Racine to transport passengers to the big cities and this railroad was as woven into the fabric of this town as Horlick Malted Milk and the factories that still dominated what was a manufacturing epicenter.
But the National Highway System, championed by President Dwight Eisenhower in the mid 1950s, slowly ate away at this beloved line's profits and the North Shore started hemorrhaging red ink. By 1958, Susquehanna Corp., which owned the line, filed with state and federal regulatory authorities for permission to discontinue all service.
For nearly five years, the North Shore staved off its demise until reality finally set in during the historically cold month of January 1963. A desperate attempt by a group called the "North Shore Commuters Railroad Company" to lease the line from Susquehanna for $200,000 a year with an option to buy operating properties for $2.5 million was rebuffed. Eleventh-hour appeals that went all the way to President John F. Kennedy's White House were not acted upon.
The fight was over. The North Shore was doomed. And the line's 10,000 daily riders were forced to scramble for other transportation options.
"Riders Await End Of North Shore Line," a headline in the Jan. 20, 1963 Journal Times read, followed the next morning by, "N. shore quits; An End Of An Era."
Longtime Journal Times columnist Tex Reynolds put into words the void this city felt when those once busy North Shore tracks were abandoned forever 50 years ago this morning.
"Many people had said, 'It'll be a mighty cold day before the North Shore ever quits running … Well, it was," Reynolds wrote in the Jan. 21, 1963 Journal Times. "For the first time in 57 years, no green cars sped through Racine and the snowy right-of-way stretched into the distance like a ghostly highway leading to nowhere."
By 1964, the Racine station was razed, 106 miles of track between Chicago and Milwaukee were pulled up and the line's rolling stock was discarded. Most of the trains were burned and then scrapped, with a select number surviving to this day in museums through the country.
Freeways have become increasingly congested to this day.
And a beloved railroad that would make more sense than ever today is gone forever.
Peter Jackel is a reporter for The Journal Times. You can reach Peter at (262) 631-1703 or by email at [email protected] This story ran 10 years ago on the 50th anniversary of the end of the line and runs again today to mark the 60th anniversary.
The final North Shore train prepared to leave the Racine station near the corner of Washington Avenue and West Boulevard. It was 2:12 am and…
Gallery: The North Shore Line in pictures
Local North Shore train
The final North Shore train prepared to leave the Racine station near the corner of Washington Avenue and West Boulevard. It was 2:12 am and the temperature was 15 degrees below zero on Jan. 21, 1963 when motorman Francis Murray heard the final "all aboard!" and pulled out of Racine for Milwaukee. The expansion of Interstate highways since the 1950s had been eating away at the North Shore's profits, spelling doom for the beloved railroad.
CHARLES S. VALLONE, Journal Times file photo


A North Shore train at West Racine, late 1950s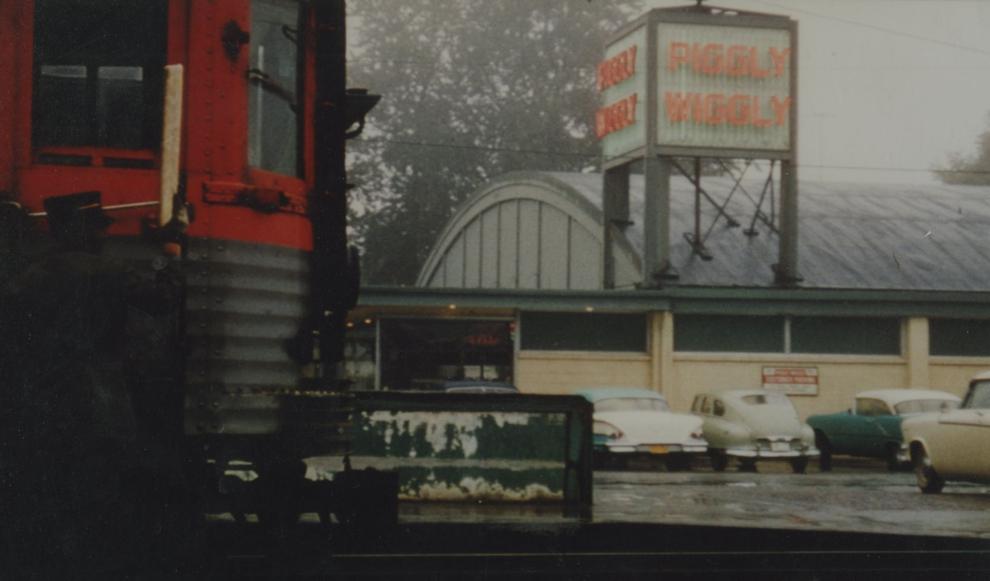 A North Shore train is stopped at the Racine station in the late 1950s. In the background is the Piggly Wiggly grocery store that closed in 2004. The view is to the west, looking across West Boulevard.
Submitted photo


North Shore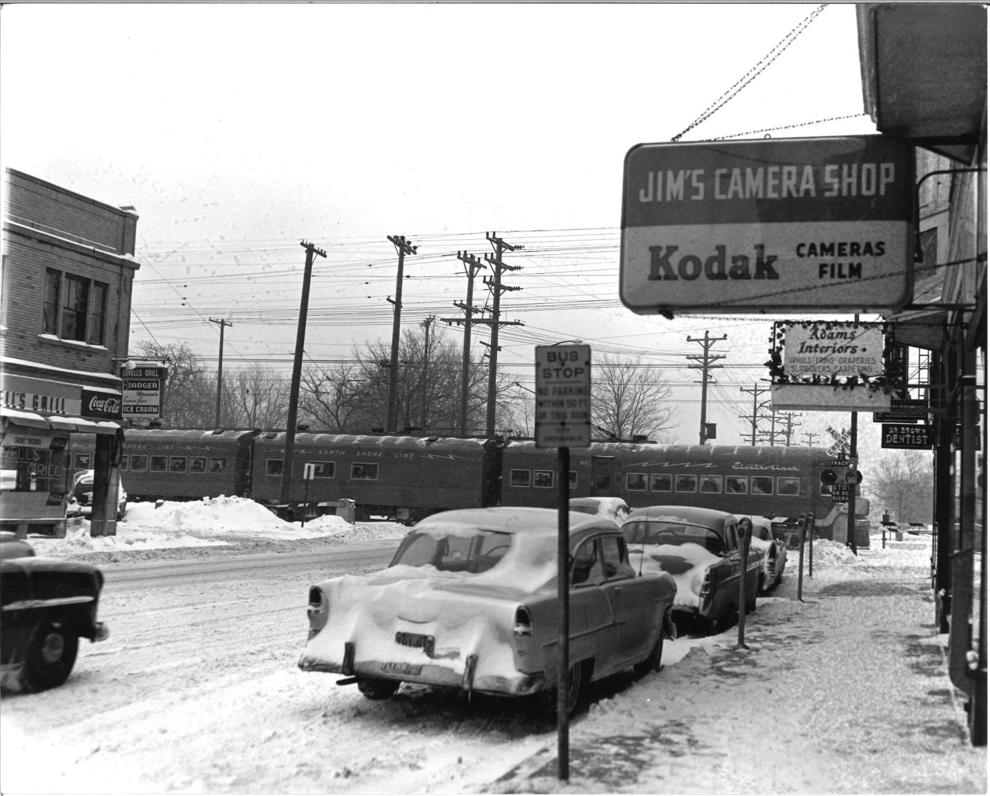 A southbound Electroliner, one of the two that served the Chicago North Shore & Milwaukee Railroad, departs for Kenosha around 1960. This view is looking east on Washington Avenue near West Boulevard. Lovell's Grill, which is now the location for DeRango's Pizza, is at the left. The North Shore Line, which provided "38 fast trains daily" according to its advertisement, discontinued operations Jan. 21, 1963.
Submitted by Peter Jackel
North Shore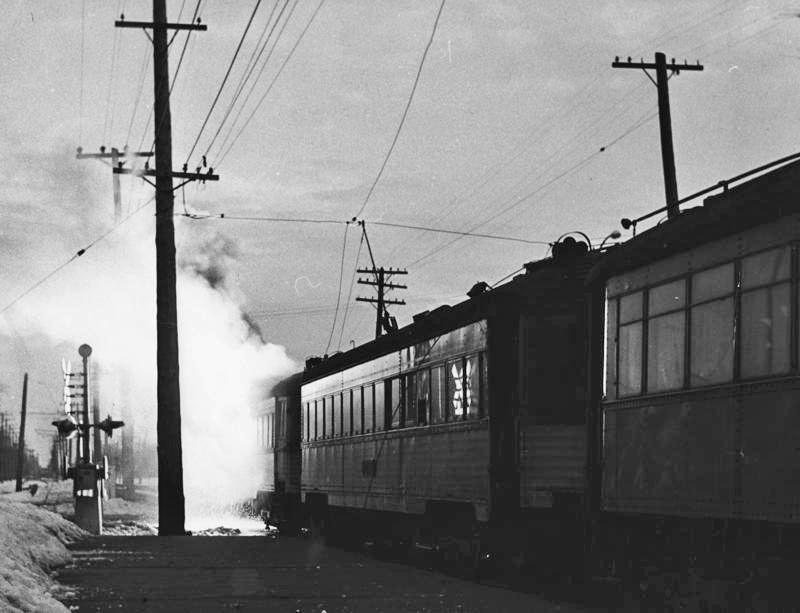 A North Shore train car carrying members of the 1959-60 St. Catherine's boys basketball team smokes after a power line snapped. The train is crossing Washington Avenue at 5:29 pm on Monday, March 21, 1960.
Submitted photo


North Shore Line

A sign, from an actual North Shore Railroad car, belonging to Franklin resident Bob Beck is shown in this Feb. 24, 2000, photo.
JIM SLOSIAREK, Journal Times file photo
North Shore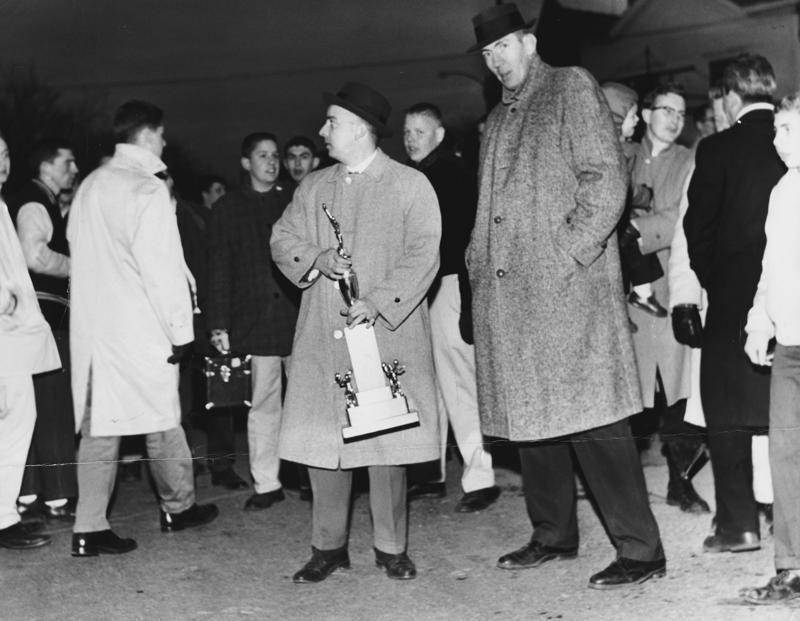 St. Catherine's coach John McGuire, holding the national runner-up trophy from Washington DC, keeps an eye on the situation after he and others disembarked from the North Shore train on March 21, 1960. Standing next to McGuire is sportswriter Ralph Trower, a member of The Journal Times' staff from 1949-86.
Submitted photo


North Shore Railroad Substation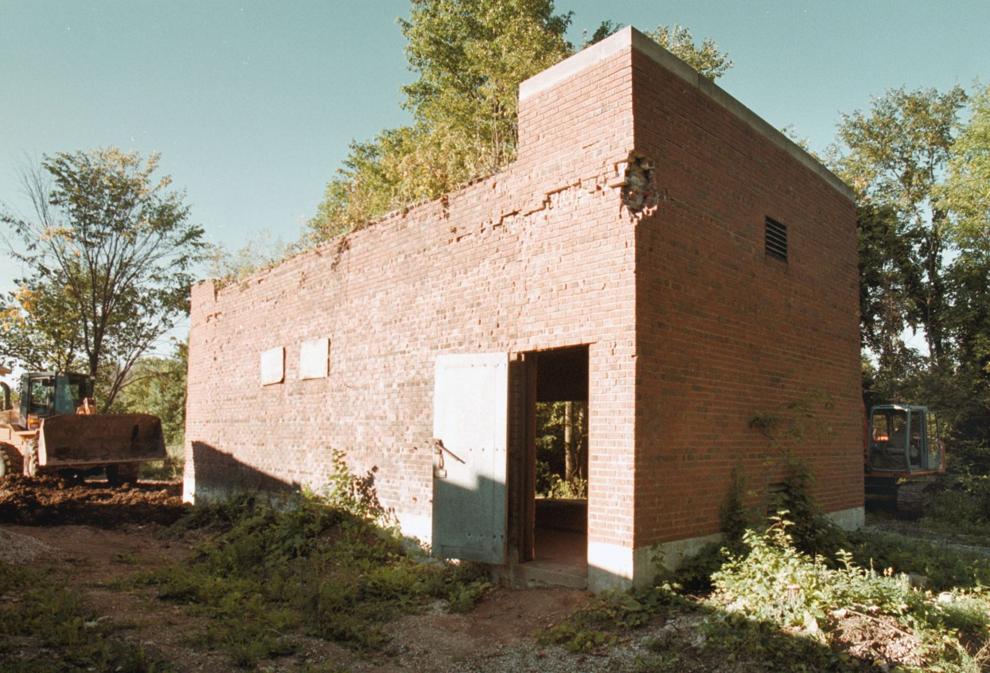 Crews from Macemon & Sons prepare to demolish an old North Shore Railroad power substation in the 7600 block of Foley Road in Caledonia on Aug. 28, 2001. Such substations were unattended structures and automatically supplied power as trains approached the substation and then went off- line when the current got low as the train disappeared into the distance. The North Shore power stations were located roughly four miles apart, and this one sat between stations on Ryan Road in Oak Creek and on Four Mile Road, just west of Highway 31. The North Shore went out of service Jan. 21, 1963 and not much of its infrastructure remains.
MARK HERTZBERG, Journal Times file photo


North Shore Electroliner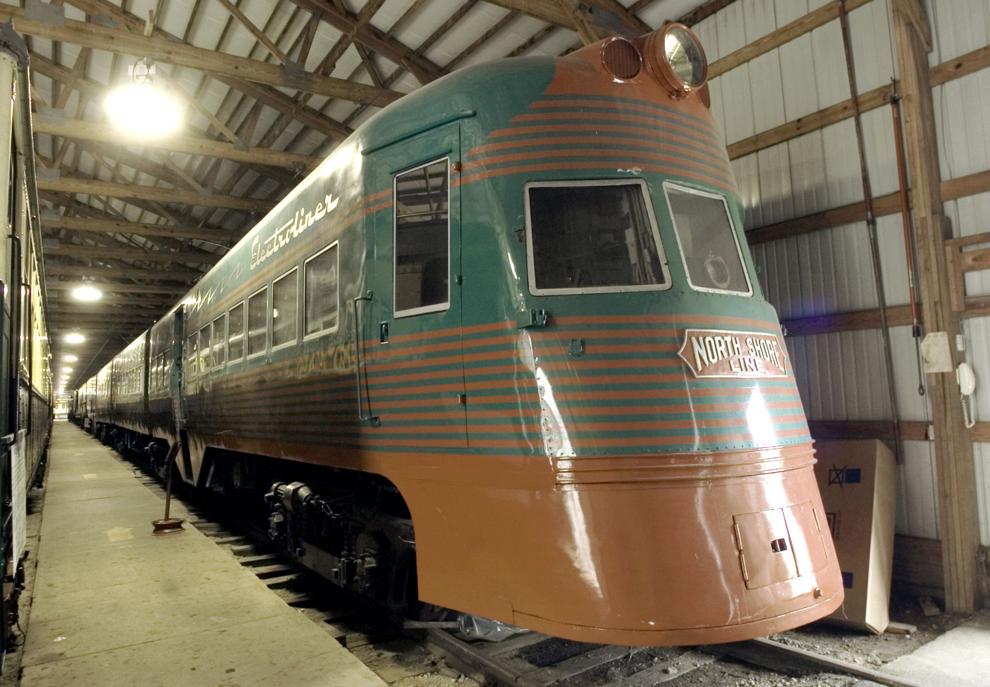 An Electroliner, one of two that was owned by the North Shore Line, is housed at the Illinois Railroad Museum in Union, Ill. After the demise of the North Shore Line in 1963, the two Electroliners were purchased by the Red Arrow Lines in Philadelphia . Renamed "Liberty Liners," they remained in service until 1978. Train 801-802 was purchased several years ago by the Illinois Railroad Museum, where it was restored to its original North Shore colors.
HENRY A. KOSHOLLEK, Associated Press file photo


Get local news delivered to your inbox!
Subscribe to our Daily Headlines newsletter.