BOSTON — A simple plan to get more people enjoying the outdoors on New Year's Day has become a nationwide movement after a hike at a Massachusetts park more than three decades ago.
Just 380 people participated in the initial First Day Hike in 1992 at the nearly 7,000-acre Blue Hills Reservation just south of Boston. On Sunday, tens of thousands of people are expected to take part in First Day Hikes at hundreds of parks in all 50 states.
Two hikers head up Great Blue Hill on Wednesday on the Blue Hills Reservation in Milton, Mass. First Day Hikes, which started in Massachusetts in 1992, have become a nationwide phenomenon. Thousands of people are expected to take part in First Day Hikes at hundreds of state parks in all 50 states this New Year's Day.
Charles Krupa, Associated Press


A vigorous walk is a great way to start the new year on the right foot — literally — and get outdoors, enjoy nature, spend time with family and friends and maybe start working on that New Year's resolution to get in shape, park officials and participants said.
"It's all about mind, body and soul," said Rodney Franklin, director of parks for the Texas Parks and Wildlife Department.
People are also reading…
The late Patrick Flynn, the former supervisor at Blue Hills, came up with the original plan.
"He wanted a way to bring people into the parks in the winter time because so many people think of parks as just a summertime place," said Priscilla Geigis, deputy commissioner for conservation and resource stewardship at the Massachusetts Department of Conservation and Recreation.
Steve Olanoff, 77, took part in that inaugural event at Blue Hills back in 1992 and is now a volunteer who helps shepherd hikers along the park's trails each year.
"Back then, there was nothing to do on New Year's Day," he said. "Everyone just sat home and watched television. When I heard there was an opportunity to go for a hike I said, 'Well, I'll try that.' It's really amazing that so many people are doing this now."
Over the years, more Massachusetts state parks joined in. Then, parks in other states came on board. In 2012, First Day Hikes went nationwide when the National Association of State Park Directors endorsed the idea.
"It just goes to show that one person can have an idea that can spread like that," Geigis said.
Some states have added their own twists. At Ink Lake State Park in Burnet County, Texas, northwest of Austin, participants can go for a first day run, bike ride, or paddle in a canoe or kayak.
Snowshoes or cross country skis may be required at some Oregon locations, said Jason Resch, marketing manager for the Oregon Parks and Recreation Department. Elijah Bristow State Park near Eugene is even offering a first day horseback ride.
"Just bring your own horse," Resch said.
Some hikes are guided by park rangers or volunteers who teach about the history, geography, flora and fauna of a particular park. That in turn promotes stewardship, and a commitment to protect parks and open spaces, Geigis said. Refreshments are offered at many sites.
And people of all ability levels are welcome.
"We want to appeal to as many people as possible," Franklin said. "So you'll have some of our hikes that take place on paved, flat surfaces that are not very long, but if you want a brisk, longer hike, you can do that."
Families with babies, seniors, and people with their dogs have participated in the First Day Hike at the Chester Blandford State Forest in Massachusetts, said Elizabeth Massa, president of the Western Mass Hilltown Hikers, who guides the 1.5-mile jaunt.
"If your New Year's resolution is the get more exercise, lose weight, get healthier, then this is your opportunity," she said.
Family travel 5: Ultimate hiking adventures
Natchez Trace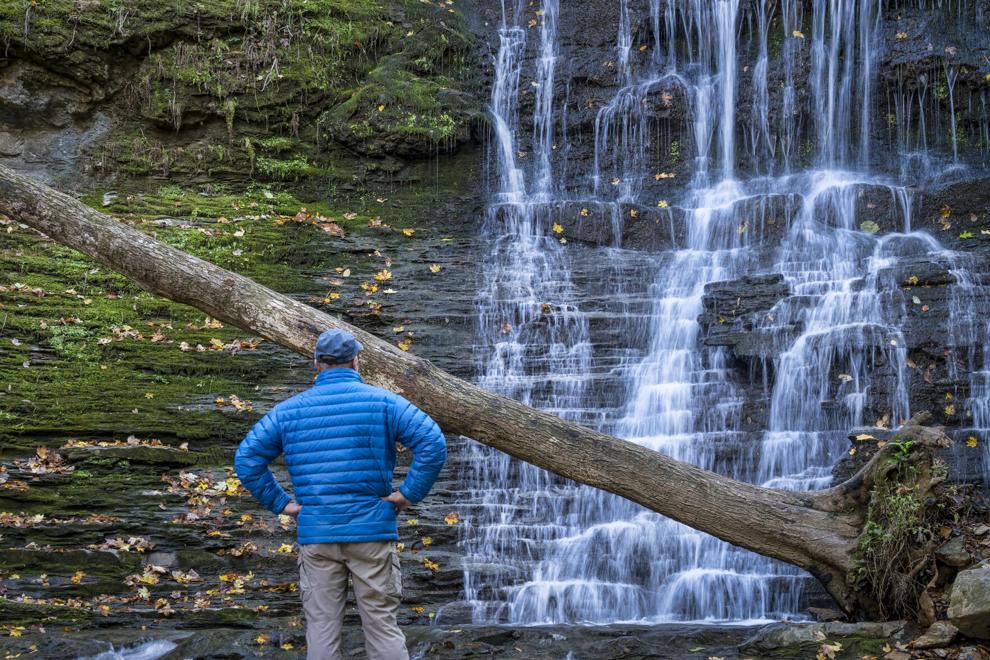 Explore wetlands, swamps and hardwood forest, and steep yourselves in history as you hike a section of this National Scenic Trail. The foot trails, totaling more than 60 miles, are divided into five sections, making it easy for families to choose a comfortable distance. The trail runs roughly parallel to the Natchez Trace Parkway scenic motor road, designated one of America's National Scenic Byways and one of only 31 All-American Roads. The historic trail dates back to the early 1700s when sections were Indian footpaths and animal trails. In the late 1700s through the early 1820s, traders from the Middle Tennessee and Kentucky areas floated their goods down the Cumberland, Ohio and Mississippi Rivers to Natchez and then walked or rode horses up the trace to return home. Today, travelers explore the National Park in their personal vehicles, take time to hike, ride horses and camp along the way. During the fall, visitors enjoy the changing colors of maple, hickory, oak and other hardwood trees, milder temperatures and overnight accommodations in small towns along the historic travel corridor stretching from Natchez, Mississippi, to Nashville, Tennessee.
For more: https://www.nps.gov/natr/index.html
Marek Uliasz/TNS


Desert Botanical Garden, Phoenix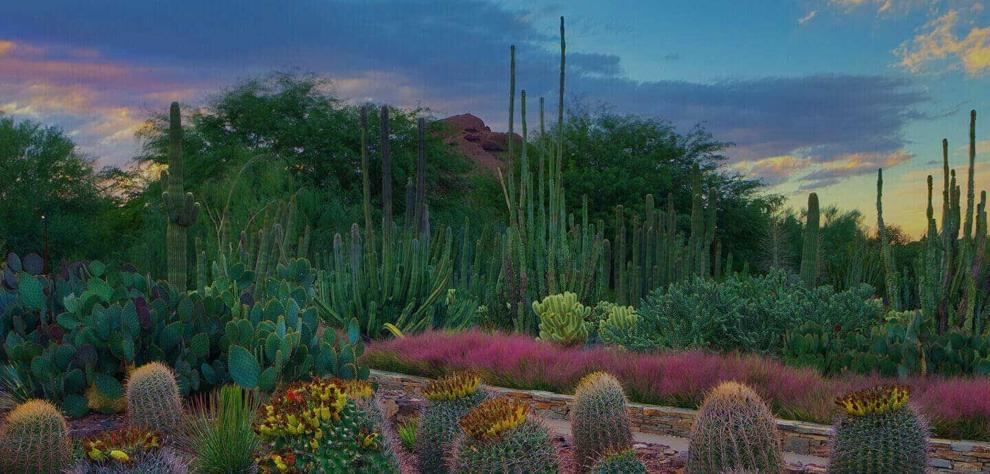 Visit this unique botanical garden — the only one in the world to focus solely on desert plants — to wander the trails where sometimes spiky and colorful plants provide a home for roadrunners, rabbits, lizards and hummingbirds. With 55 of the Garden's 140 acres hosting 485 rare and endangered plant species, as well as nearly 1000 others, there is plenty to see and learn during an active visit. Plan your nature walk to include multiple discovery trails. Be sure to include the butterfly pavilion, where you'll learn about the winged creature's life cycle as well as how they care for and protect the desert environment.
For more: www.dbg.org
dbg.org


Babcock State Park, Cliftop, West Virginia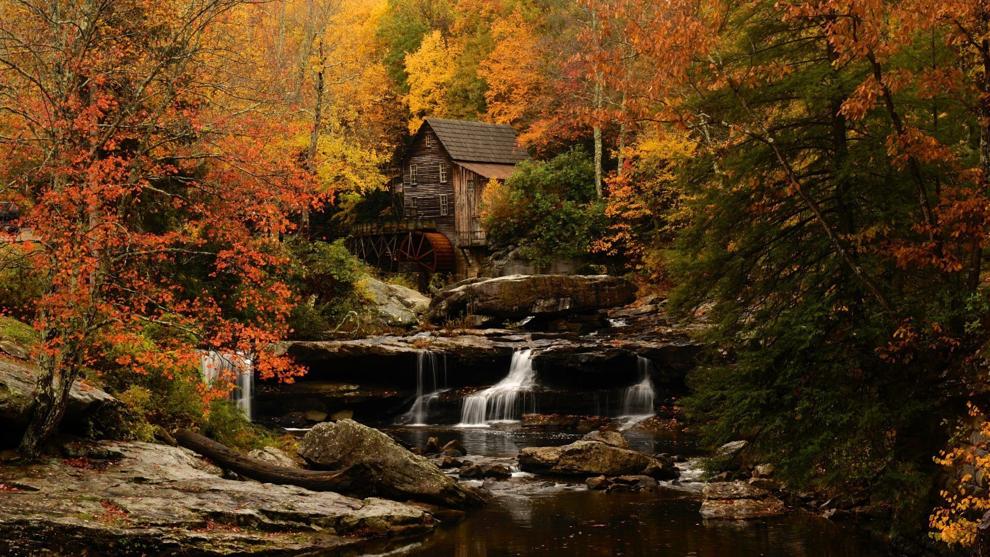 Choose from more than 20 miles of hiking trails as you explore this scenic stretch of West Virginia along the New River Gorge. Expect easy and level loop trails as well as more challenging terrain. Located on 4,127 wooded acres, the park is best known for the Glade Creek Grist Mill, a re-creation of the original 1890 Cooper's Mill that once ground grain in the same location. Today, hikers can journey back in time to the days when grinding grain by a rushing stream was typical. The current mill grinds cornmeal that is intermittently available to visitors.
For more: https://wvstateparks.com/park/babcock-state-park/
West Virginia State Parks


The Kekekabic, Ely, Minnesota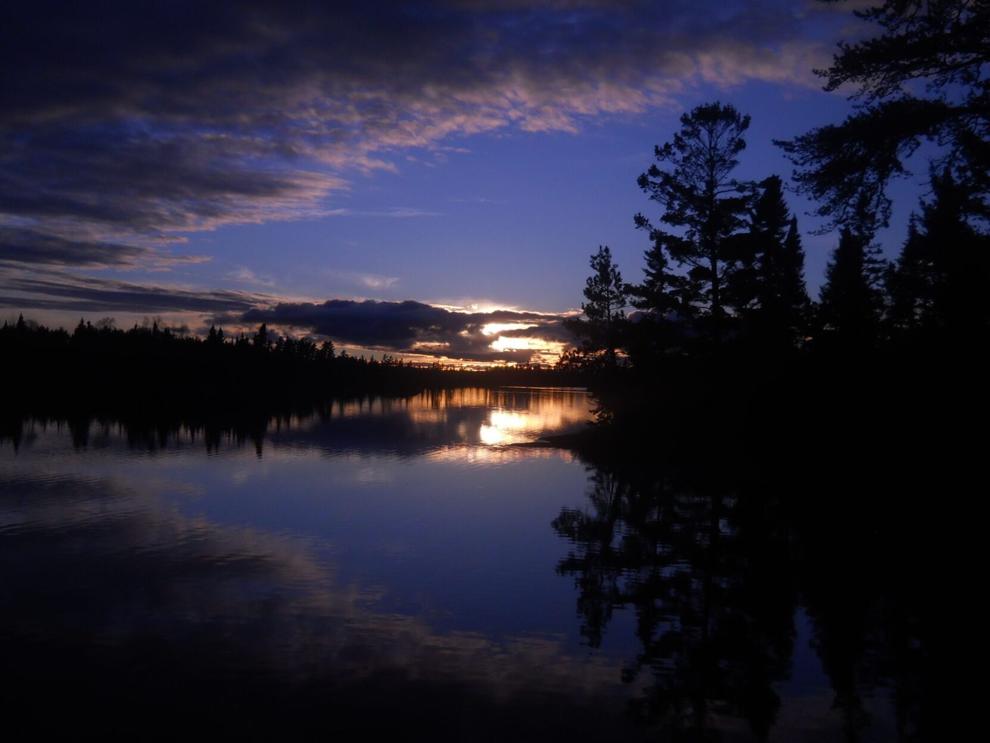 The full length of the Kekekabic Trail, or the Kek as it is known to local hikers, winds almost 40 miles from Snowbank Road, east of Ely, through the heart of the Boundary Waters Canoe Area Wilderness, to the famed Gunflint Trail, west of Grand Marais. Take on a family-sized slice of this wild trail to experience rocky outcroppings, pristine lakes, scenic bluffs and eagles soaring overhead. Listen for the rich yodeling of resident loons in the distance.
For more: www.Kek.org; www.ExploreMinnesota.com.
North County Trail Assoc.


Sioux Charley Lake, Nye, Montana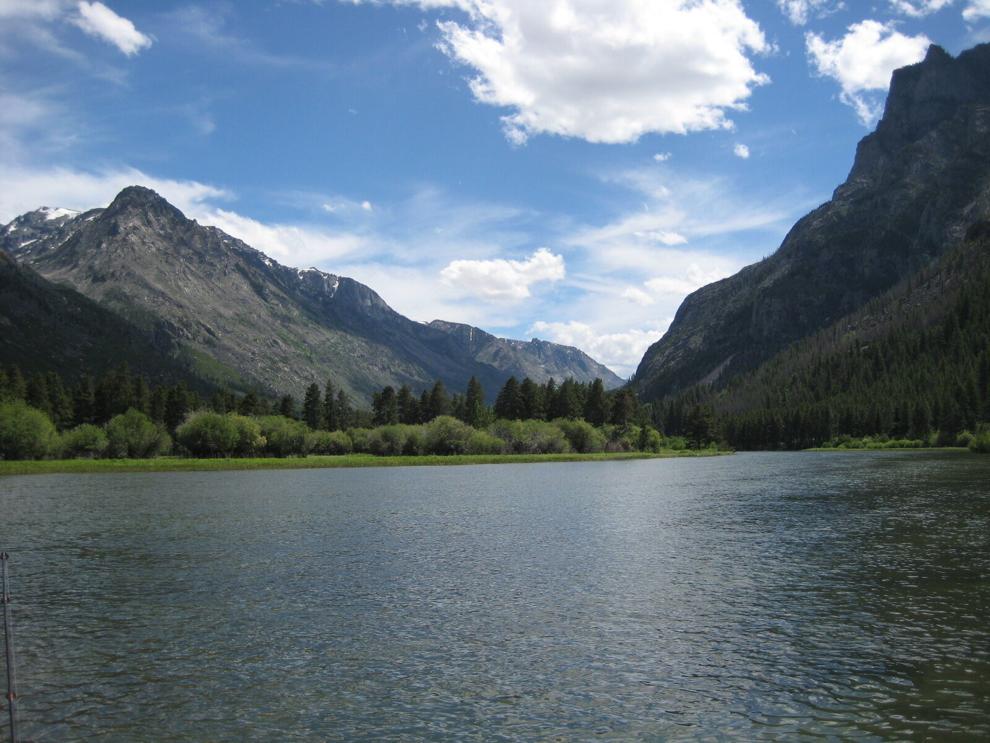 This 6-mile round-trip hike provides a visual feast of nature's bounty. The initial views include tumbling waterfalls through a canyon-walled section of the Stillwater River known locally as "the washtubs." The river braids and the canyon widens as hikers move toward the Beartooth Mountain peaks, ambling through forest and meadows dotted with wildflowers of the changing colors of the season. The lake area or intermittent rock outcroppings provide the perfect setting for a family picnic.
For more: www.visitmt.com; www.MTHikes.com.
MTHikes.com


Be the first to know
Get local news delivered to your inbox!