David Zoerner took a look around at the more than 300 people who came out to support him at the Parkway Chateau.
In fact, it was something that his friend Racine County Sheriff Christopher Schmaling advised him to do.
"I'm not going to cry," said Zoerner, a Kenosha County Sheriff's sergeant who has spent the last eight years campaigning for the job.
He celebrated becoming the next sheriff of Kenosha County amid a throng of supporters offering applause and the support of his family Tuesday night.
The third time was apparently a charm.
Zoerner, the Republican candidate and now sheriff-elect, won the election by a vote of 36,987 (56.46%) to 28,315 (43.22%) vs his Democratic opponent James C. Simmons, a Kenosha resident and a Lake County, Ill., deputy who ran for the first time. There were also 210 write-ins, according to the unofficial voter returns.
People are also reading…
The votes are not official until a canvass of the polling later this week.
Zoerner dedicated his victory to his late father saying that it was as much his dream for his son to become sheriff, as his own.
"He passed (away) before I tried the first time," said Zoerner who also acknowledged in his victory speech his late mother, a sister and a brother who had also died.
"Ladies and gentleman I want to tell you how full our hearts are," he said flanked by his wife Amy and sister Nancy. "I want to tell you how much I appreciate every one of you, every door that was knocked … there were a lot of doors knocked. Every hand that was shaken, every event we went to. We went to a ton."
Zoerner's campaign was not just for a matter of months, as he has been on the trail since 2014.
Zoerner ran against incumbent David Beth who won his last term in the 2018 fall general election, with nearly 55% of the vote (36,667) against Zoerner, who, as a Democrat, garnered 45% of the vote (30,381). At the time, it was the closest Zoerner had come to winning. Beth announced that year it would be his last term as sheriff. Beth retires the first week of January.
Zoerner first ran for sheriff as a Republican against Beth in 2014, during the August primary, but lost as the incumbent garnered more than 70 percent of the vote.
Zoerner told the enthusiastic crowd that he received a call from the soon-to-be Kenosha Police Chief Patrick Patton congratulating the sheriff-elect. Both had served in the U.S. Marine Corps, and Zoerner was clearly excited to be working with Patton, who will officially start on Jan. 1.
He said he and U.S. Rep. Bryan Steil, R-Wis., were looking to partner on what needs to be done about the ongoing opioid epidemic "and what we're going to do to help this community and all the communities in this region."
With other law enforcement members, including drug enforcement agents, present at the campaign party, Zoerner wanted them to know that he was ready to take over for the betterment of the county.
"They are all ready to get to work. We are ready," said Zoerner. "And we're coming."
To his supporters, Zoerner said: "Thank you for everything. We love you. I love you and I'm so humble and we're going to keep doing this."
Before his speech, Zoerner said voters related to his message of restoring "law and order," one of his mantras during the campaign.
"I'm so excited about the future … I'm excited about the staff …everybody that is here with me tonight," Zoerner said. "My mantra has been law and order and it's been a very big deal … that's the plan and that's what we're doing."
He emphasized the partnerships that the sheriff's department will have with neighboring counties, including nearby Racine.
"I think that (my message) resonated with the voters," he said.
He also gave credit to Simmons who won a considerable number of votes for a newcomer.
"I don't think I gave my opponent enough credit. He really came at me at the end, freaked me out a little bit," said Zoerner.
Simmons, who was monitoring the election from his home, said he considered the experience a "learning tool" and despite the fact that he works in law enforcement in another state, he thought he did well.
"It's really surprising that … the only thing is that if I would have worked here, then, I probably would have won," he said.
He attributed Zoerner's victory to Kenosha County as a Republican stronghold and the fact that he was a new face in the race.
"They know what they're going to get with Zoerner," he said. "But they probably didn't understand and didn't know what I could do at the end of the day."
As to whether Simmons would run again in four years, he said: "That's all up in the air."
2022 Midterm Election results in Kenosha County
WATCH NOW: Amanda Nedweski wins Wisconsin Assembly District 61 seat
Republican candidate Amanda Nedweski won the race for Wisconsin Assembly District 61 Tuesday, taking the seat formerly held by current County Executive Samantha Kerkman.
Nedweski, of Pleasant Prairie, a county board supervisor for Kenosha County District 16, received 17,538 votes while political newcomer Max Winkels of Burlington received 9,848 votes. Nedweski received 64% of the vote, Winkels 35.94%.
Nedweski ran on a platform advocating for lowered taxes and government spending, a tough-on-crime attitude and the expansion of school choice. She said that during her campaign price inflation was the issue that voters focused on the most.
"We have people who are struggling to pay for groceries, pay for gas," Nedweski said. "That's the No. 1 thing that resonated with voters."
Nedweski, a lifelong Kenosha County resident, reflected on the win during a Republican election night event at the Parkway Chateau, 12304 75th St., saying there was "a lot of work to do."
"It's very humbling, it is also very inspiring," Nedweski said. "We have faced many difficulties through the last few years."
Winkels, attending the Democratic election night event at the Fireside Restaurant & Lounge, 2801 30th Ave., said he wished Nedweski the best, and hoped she would represent the entirety of her constituents during her time in the Assembly.
"I called Amanda and conceded," Winkels said. "My hope is that she does well in the legislature and serves all the people."
District 61 encompasses much of western Kenosha County, including the Villages of Twin lakes, Silver Lake, Paddock Lake, Bristol, Wilmot, Trevor and Salem, and the Village of Pleasant Prairie to the south.
Kenosha News reporters Daniel Gaitan and Terry Flores contributed to this story.
Vocabulary of voting: A glossary guide to the 2022 midterms
Advance voting
The term "advance voting" is preferred in states where voters have several options to vote before Election Day. It can mean a few different things: mail-in ballots, absentee ballots and early, in-person voting.


John Bazemore


Absentee ballots
Voters who can't go to the polls on Election Day itself often vote absentee, getting a ballot — either by mail or in-person — and casting it ahead of time. Twenty-seven states and the District of Columbia offer "no-excuse" absentee voting. This means that any voter can request and cast an absentee or mail ballot without providing a reason.


Gene J. Puskar


AP VoteCast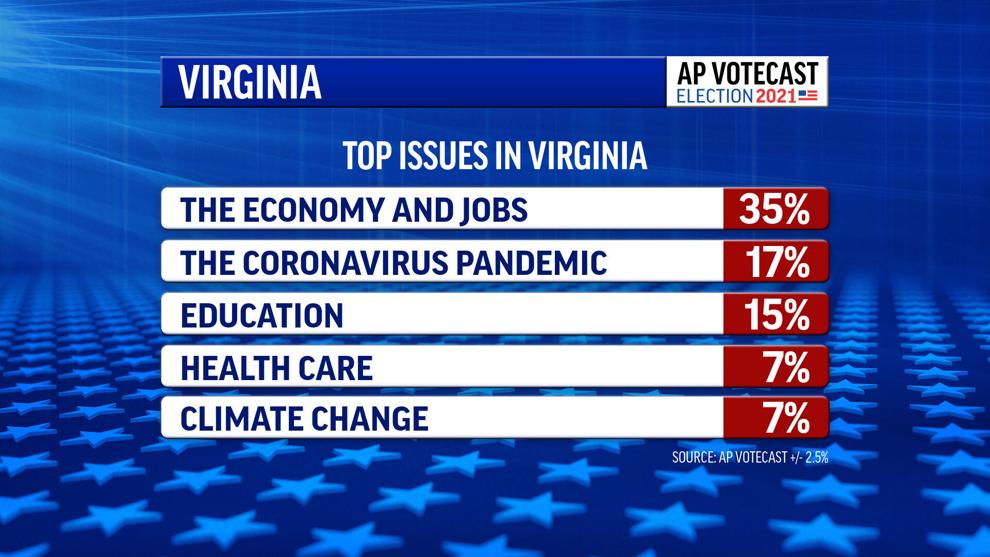 First used in 2018, AP VoteCast is a survey of the American electorate conducted by NORC at the University of Chicago for Fox News and The Associated Press. VoteCast is not an exit poll.
Canvassing the vote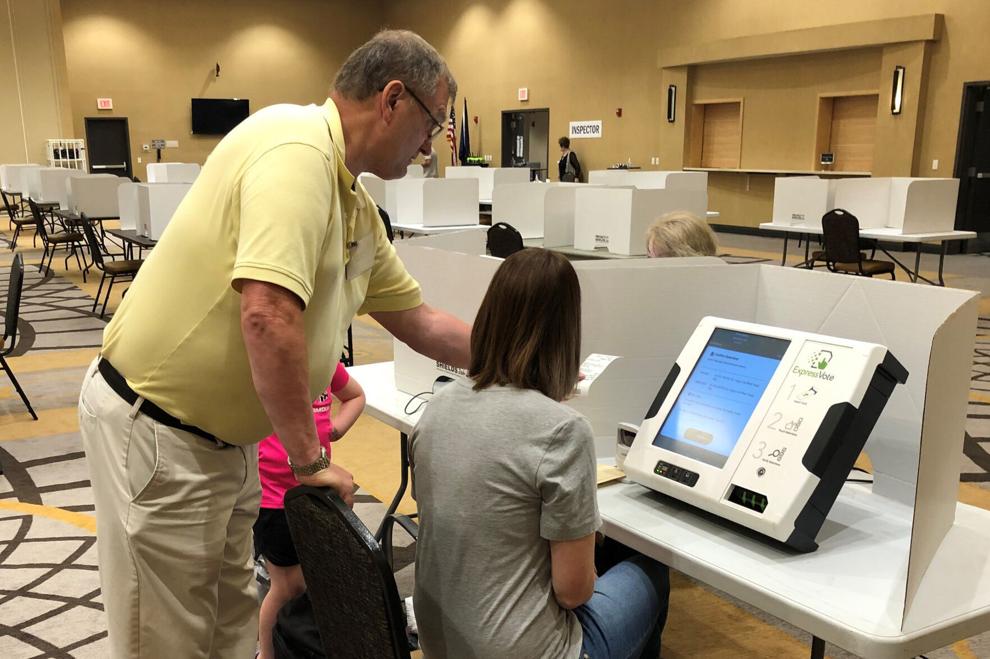 After votes are cast, officials check lists of voters against the number of ballots cast and research any discrepancies, which often are due to clerical errors or mistakes.


Dave Kolpack


Certification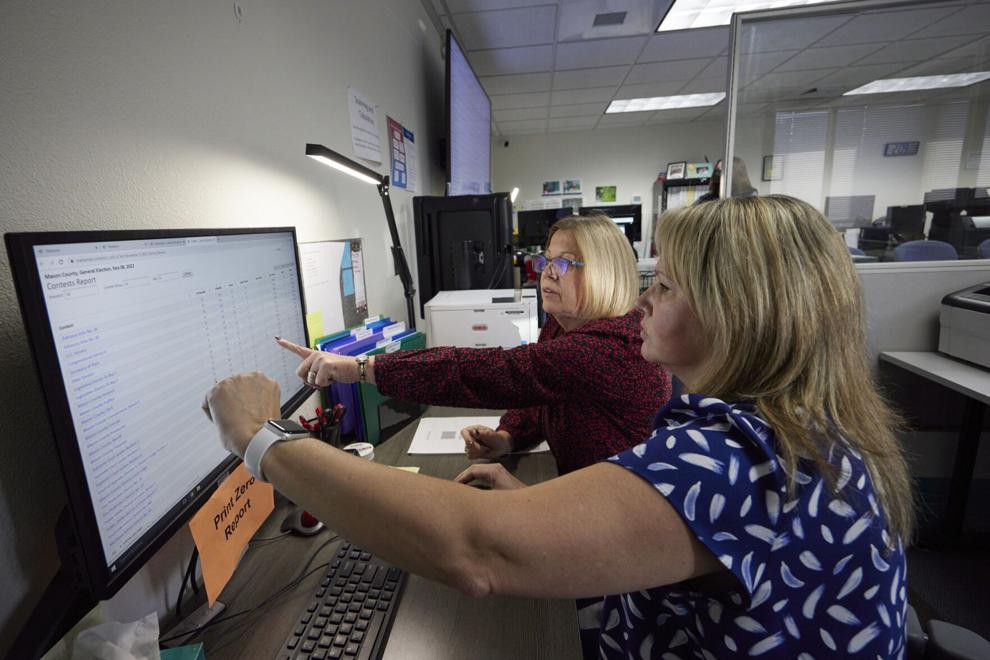 Votes also have to go through the certification process at the local and then state levels, either involving a board composed of statewide officials such as the secretary of state and governor, or solely the secretary of state. Hawaii is the only state where certification is overseen by a nonpartisan chief election official appointed by a bipartisan commission. In 45 states, the local boards that handle election certification are either party-controlled or commissions where the members are elected on a partisan basis, according to research by the advocacy group Election Reformers Network.


John Froschauer


Early returns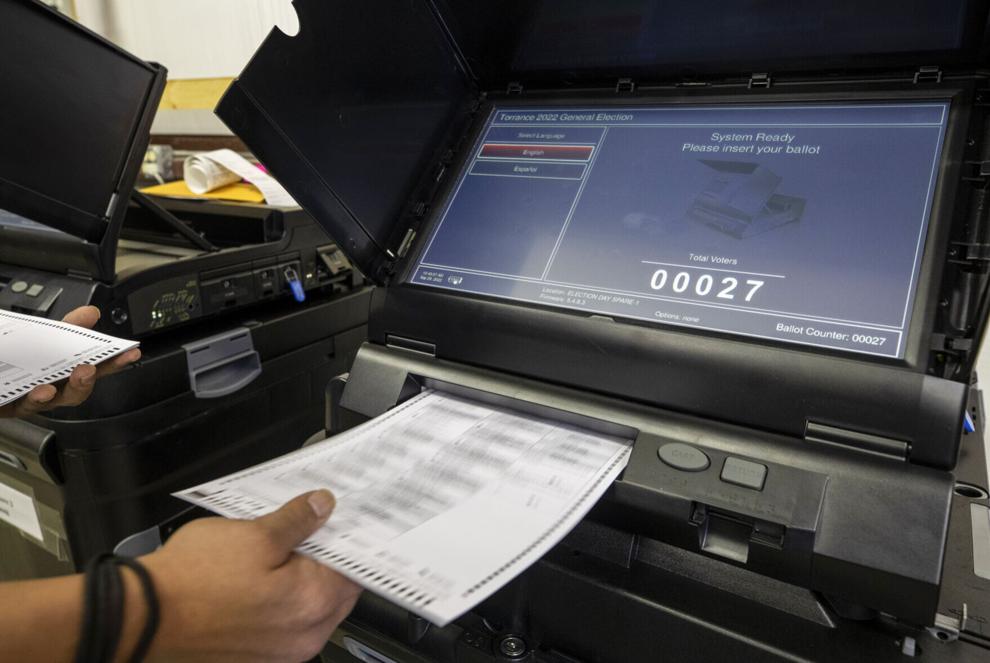 As votes are cast and counted across the country, they are tabulated and reported, before races themselves are called. Early returns often do not provide an accurate reflection of the ultimate outcome, especially in states that take days or weeks to count votes cast in advance and provisional ballots.


Andres Leighton


Exit polls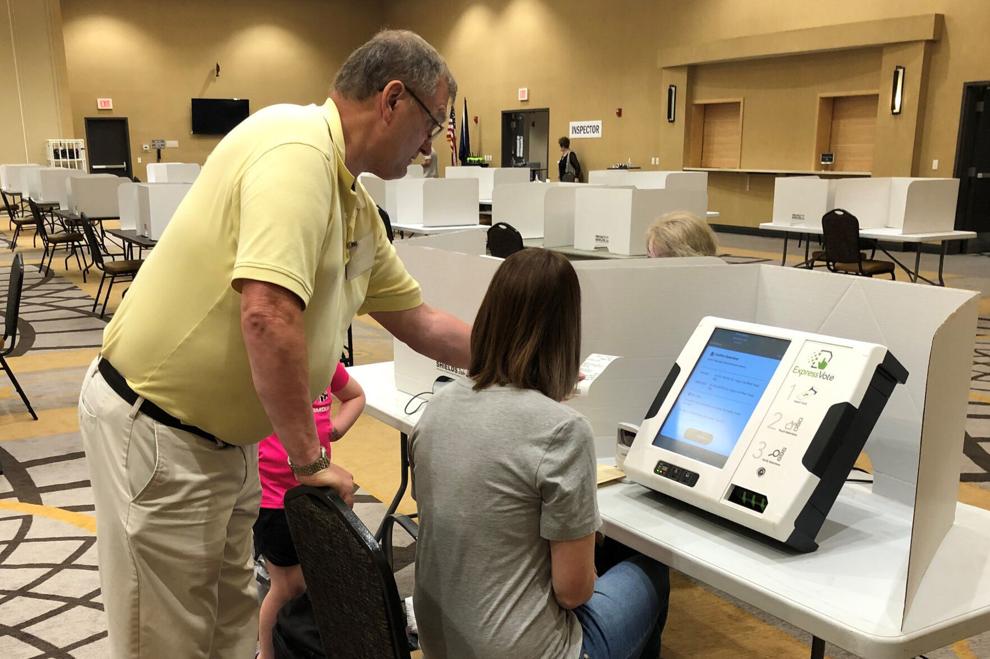 In the U.S., exit polling is a survey of voters conducted by the National Election Pool — a network of broadcasters — using a methodology based on in-person interviews at polling places.


Dave Kolpack


"Late earlies"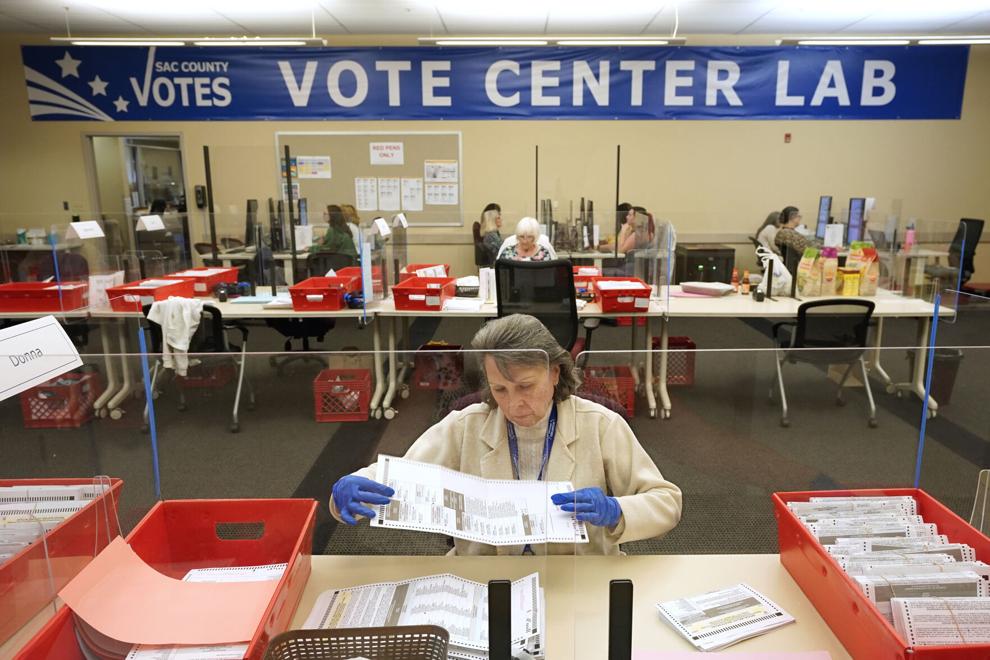 Some advance ballots don't get turned in or received until Election Day. These "late earlies," as they're known in states like Arizona, can often lead to vote counts taking several days to complete in some places, although the state does permit both ballot processing and counting prior to poll close.


Rich Pedroncelli


Mail voting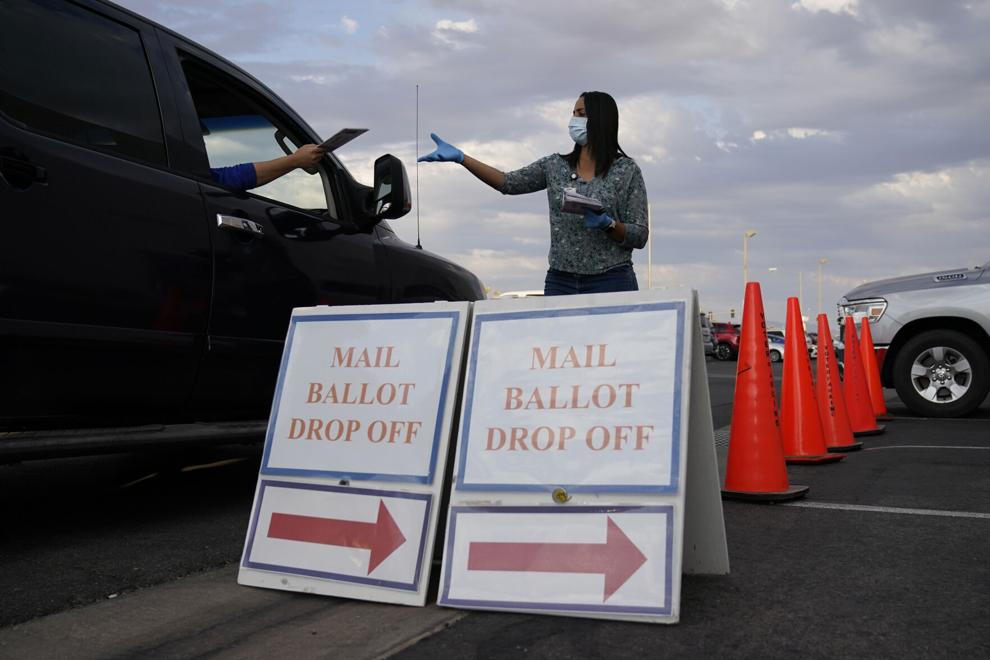 Eight of the states that offer no-excuse absentee voting automatically mail a ballot to every eligible voter, without necessitating a request or application. That doesn't mean that there aren't in-person polling locations, too, but most people in these places vote by mail.


John Locher


Majority & plurality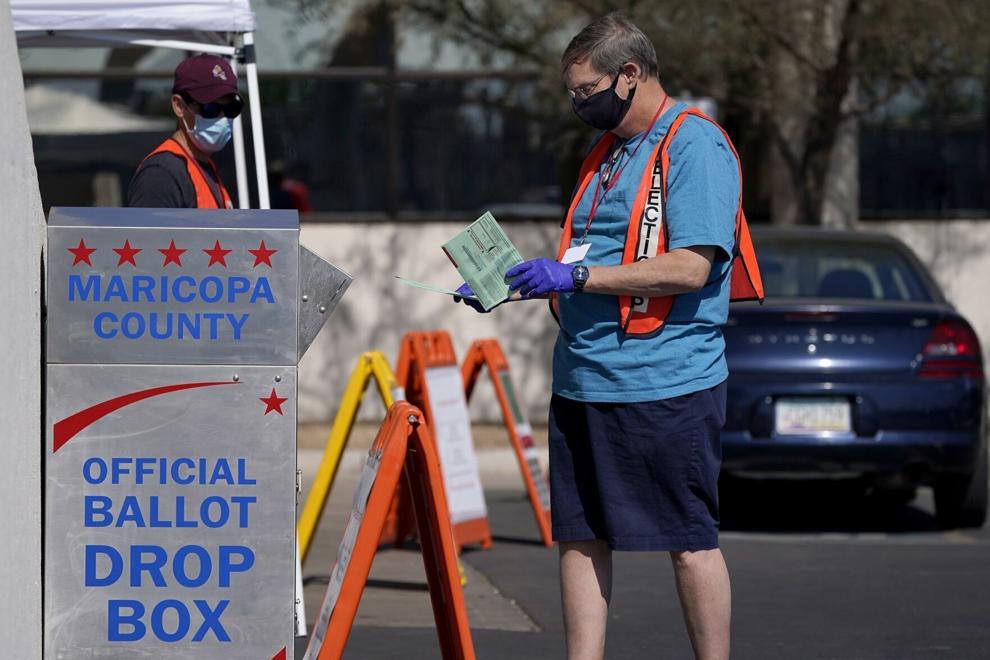 A majority is more than half the votes cast; a plurality is the largest number of votes, but less than a majority. In states like Georgia, where a candidate needs a majority to win, runoff elections may be necessary to determine who ultimately wins a contest.


Ross D. Franklin


Overvote and undervote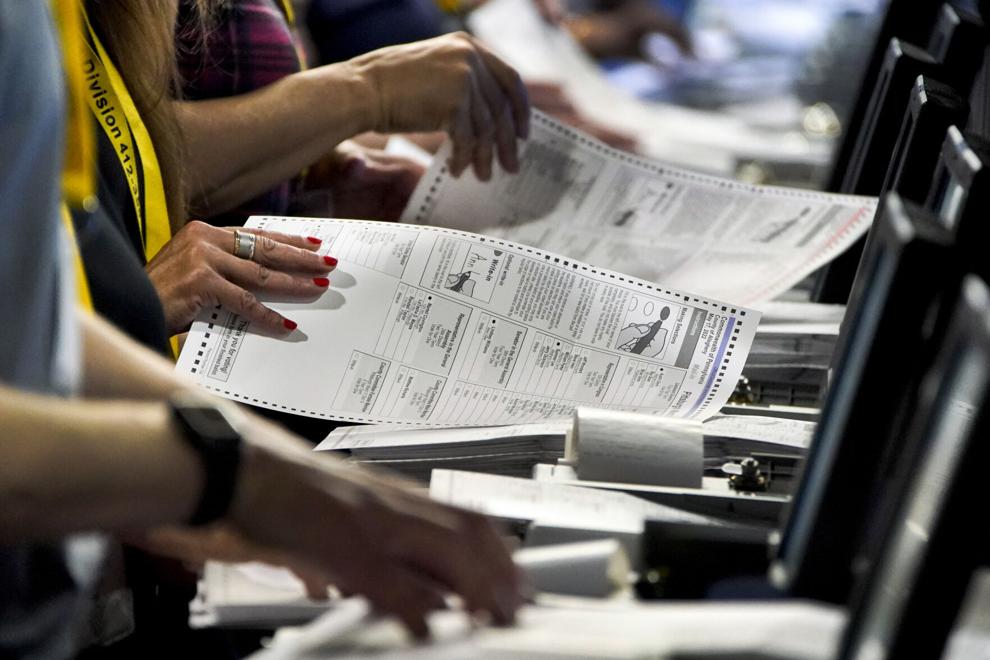 An overvote is when a voter selects too many candidates in a given race. Conversely, an undervote means that a voter hasn't made a selection for each office on the ballot, leaving some blank.


Gene J. Puskar


Poll monitors/poll watchers/citizen observers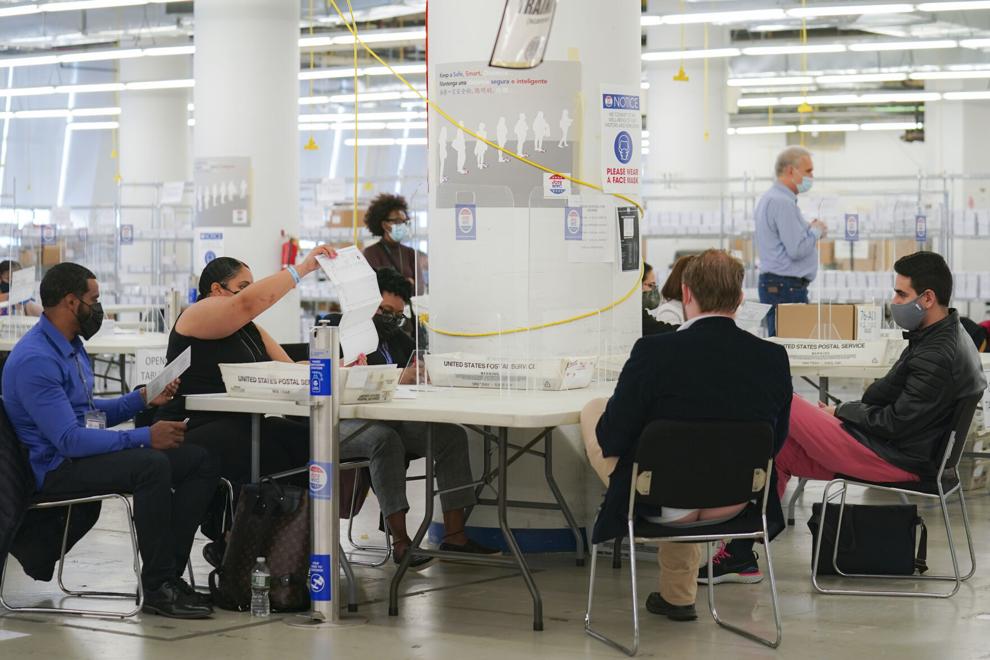 The terms poll monitors, poll watchers and citizen observers are interchangeable, and they can be partisan or nonpartisan. Nonpartisan poll watchers are trained to monitor polling places and local elections offices that tally the votes, looking for irregularities or ways to improve the system. Partisan poll watchers are those who favor particular parties, candidates or ballot propositions and monitor voting places and local election offices to ensure fairness to their candidates or causes. Since the 2020 election, a handful of states passed laws limiting the restrictions that local election officials can place on poll watchers, giving them greater access to ballot counting and processing.


John Minchillo


Poll workers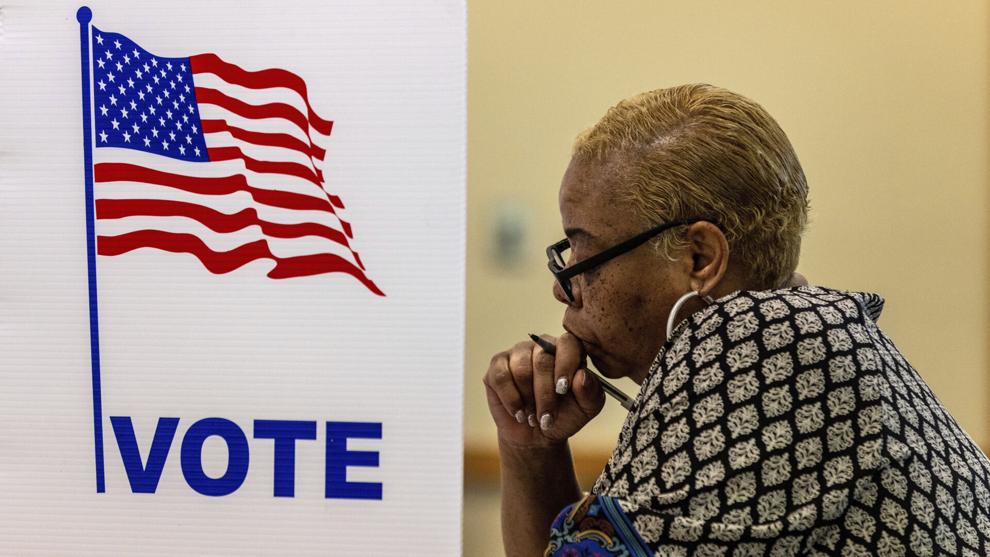 Distinct from poll monitors or observers, poll workers are the people — many times volunteers — manning voting locations on Election Day.


Chris Machian


Provisional ballots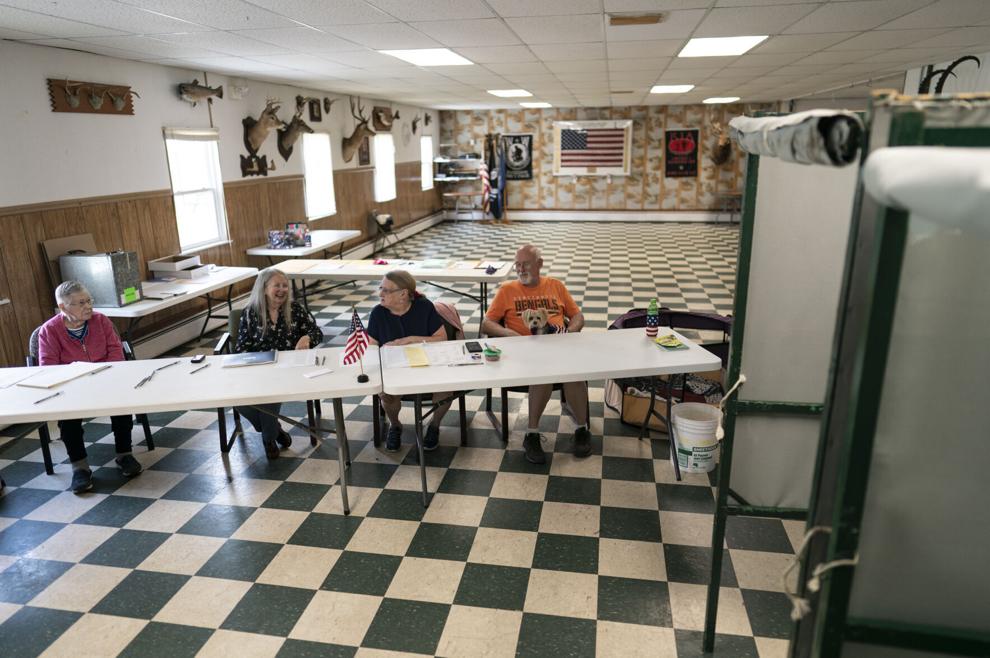 Called "challenge" or "affidavit" ballots in some states, provisional ballots are required by the federal Help America Vote Act of 2002 to ensure that voters' choices aren't discounted due to administrative error. Voters are given a provisional ballot when there is some uncertainty about their eligibility, like a name not appearing on voter rolls. In most places, provisional ballots are kept separate from other ballots until after the election, when an election board decides if the voter was indeed eligible, and therefore whether the vote should be counted.


Carolyn Kaster


Race call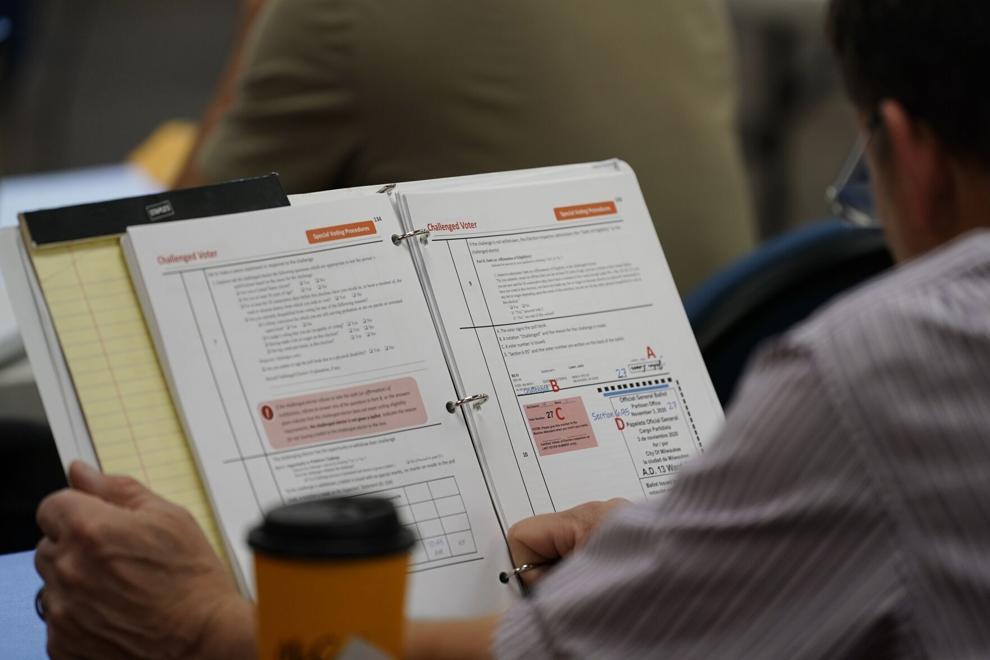 AP calls winners of elections in the United States based on an analysis of the vote count, polling research and other data. An AP race call is not a projection; AP only makes race calls when it is determined that a trailing candidate has no path to overtake a leading candidate.


Morry Gash


Ranked choice voting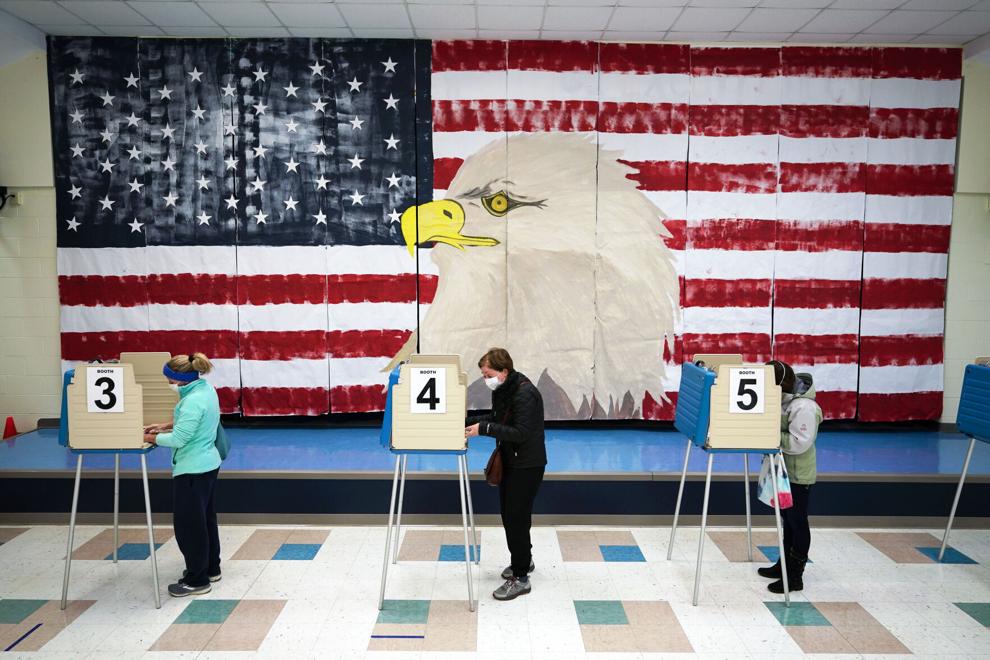 In this electoral system, voters rank their choice of candidate by ordered preference, with those rankings used to determine a winner in the event no candidate wins a majority of ballots on which they appear as voters' first preference. If a candidate wins over 50% in the first round, it's over. If not, round two starts with the candidate who got the fewest votes in the first round being eliminated. If the eliminated candidate was your vote then your next choice gets your vote in this round.
Only a handful of states use ranked-choice voting now, but its use is being debated in other places.


Steve Helber


Spoilt ballot/ballot spoiling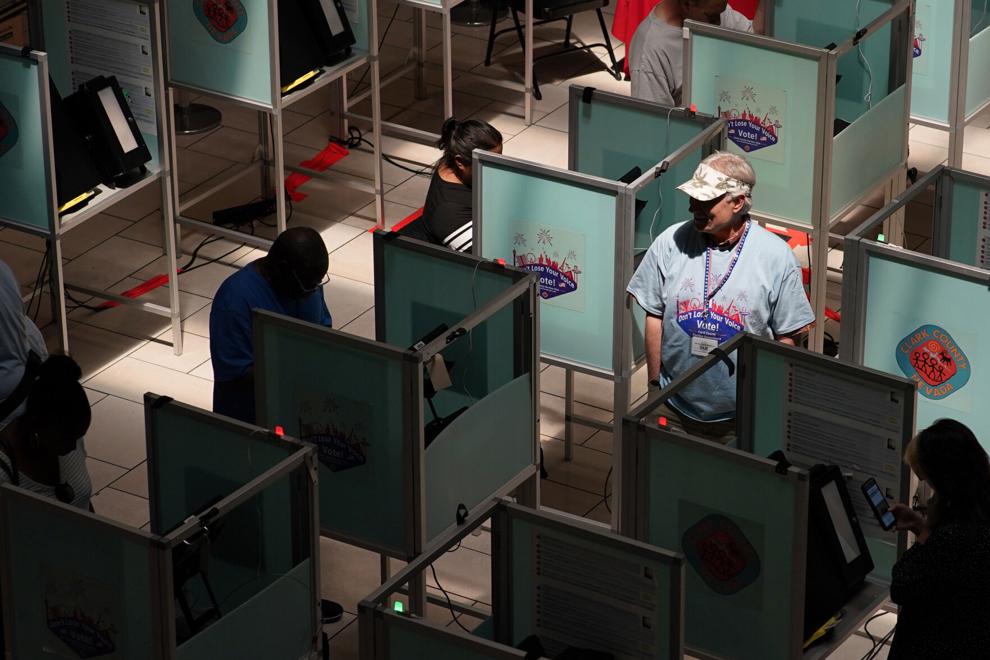 A ballot is considered spoiled when officials have deemed it invalid, for reasons deliberate or not, and therefore not to be included in vote totals. In some places, like Wisconsin, the rarely used practice of ballot spoiling has been challenged in court, in circumstances when a voter submits an absentee ballot, then voids the original ballot and votes again.


John Locher


Supermajority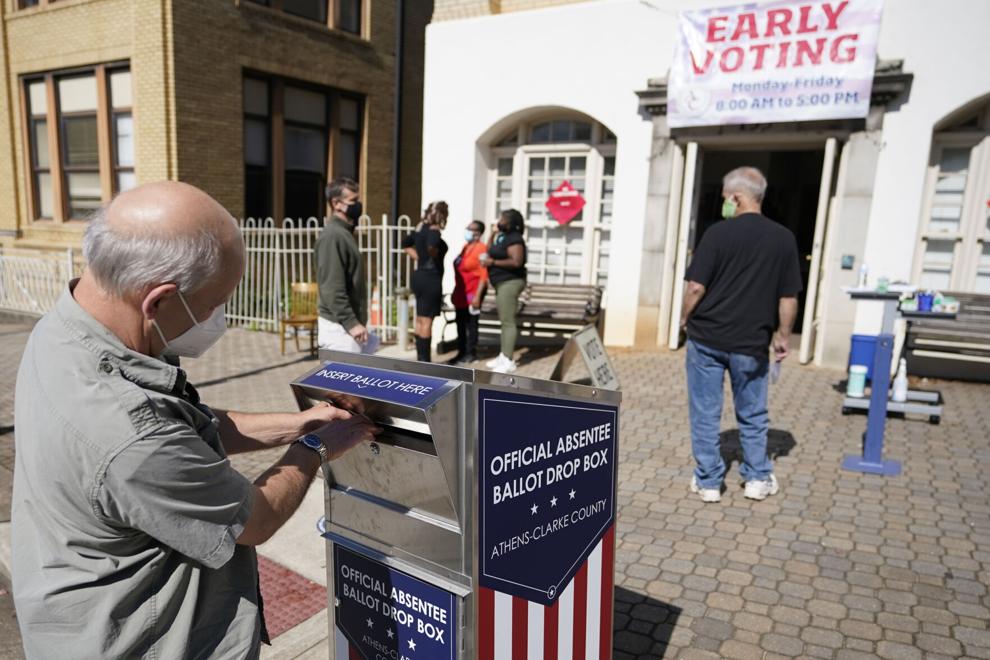 A requirement that a proposal or candidate gain a level of support that exceeds the threshold of a standard 50% plus 1 majority.


John Bazemore


Too early to call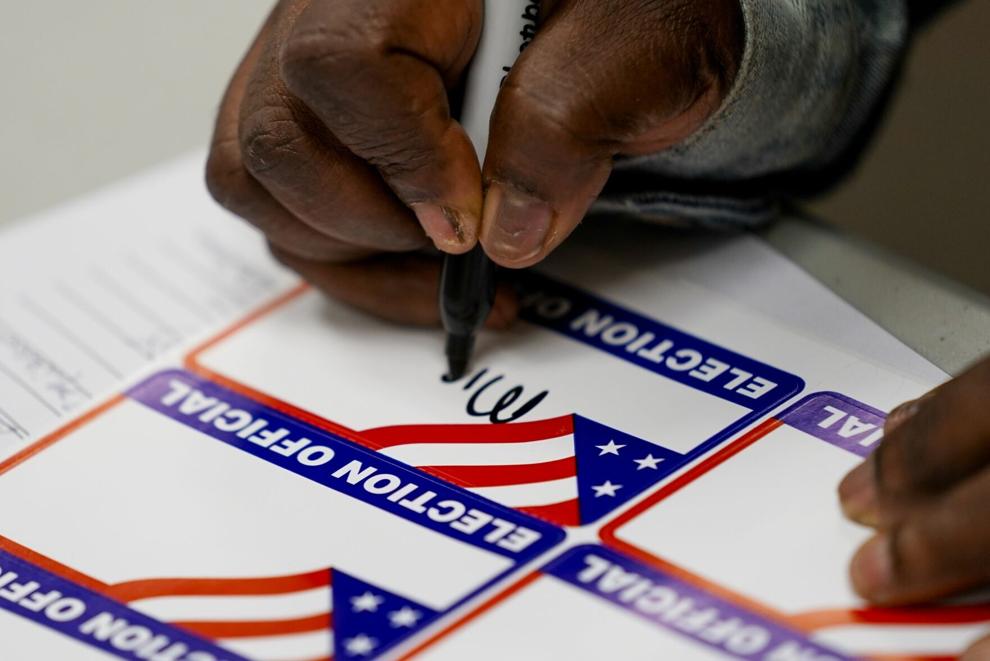 Races in which the vote count is active and ongoing and a winner is not yet clear are "too early to call." That includes races in which the vote count may take several days.


Morry Gash


Too close to call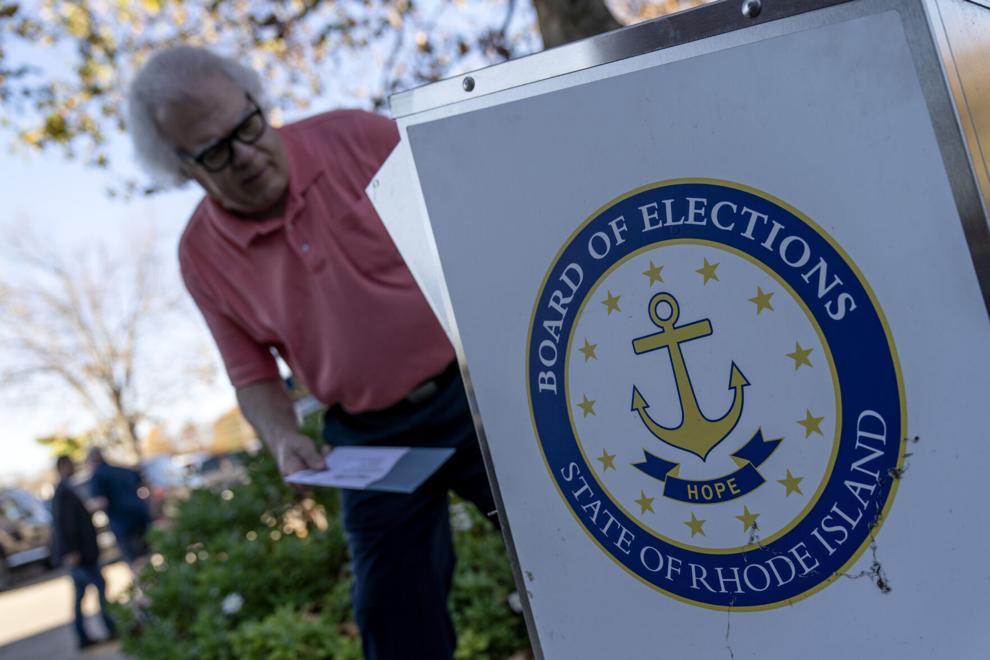 Races in which the vote count has reached its primary conclusion – all outstanding ballots save provisional and late-arriving absentee ballots have been counted – without a clear winner are "too close to call." AP formally declares a race "too close to call" via our election reporting system and in our news report.


David Goldman


WATCH NOW: Majority of Kenosha County voters favor Wisconsin becoming sanctuary state for gun owners
Kenosha County voters Tuesday night told their state legislators by a close margin that they favored Wisconsin becoming a sanctuary for gun owners.
By a vote of 32,362 to 30,126, or 51.79% to 48.21%, respectively, a majority of county residents sided with an advisory referendum with its basis in the Second Amendment to the U.S. Constitution, which guarantees the right to keep and bear arms.
The referendum asked: "Should the Wisconsin State Legislature declare the State of Wisconsin be a Second Amendment Sanctuary State?"
While non-binding, the referendum was intended to allow the public to express to County Board supervisors and state legislators whether Wisconsin should become a haven for gun rights supporters.
It advocates for a county that derives "an economic benefit" from safe forms of firearms recreation, such as hunting, and "all types of firearms allowable" by the U.S. and Wisconsin constitutions. It also conveys concerns over passage of bills "containing language which could be interpreted as infringing on the rights" of county residents to keep and bear arms.
County Board Supervisor Erin Decker, the board's vice chair and co-author of the resolution and measure on the ballot said she was "very happy" with result.
"I'm very happy that we were able to get the referendum on the ballot and the voters chose `yes' to answer that they want the state Legislature to make the state of Wisconsin a Second Amendment sanctuary state," she said.
In July, the County Board passed resolutions that favored gun owners, including declaring Kenosha a Second Amendment sanctuary county.
Decker acknowledged "a lot of voters" were confused with the wording of the referendum question, but nevertheless it prevailed.
"I think that may have affected the vote a bit," she said. "But I'm happy that it passed because … it really does show that gun ownership is not a partisan issue, that gun owners are both Democrats and Republicans. And, independents."
The board also earlier repealed a ban on firearms in many of its buildings. Signs on most county buildings that previously noted the ban came off the structures last month.
While the carrying of concealed weapons will be allowed on county property, the ban will continue to cover the Kenosha County Courthouse, the public safety building, which houses both the sheriff's department and Kenosha Police Department, jail, pretrial building and the Molinaro Building, which is part of the civic center campus west of Sheridan Road between 55th and 56th Streets. The ban also includes the Kenosha County Detention Center at 4777 88th Ave.
50 facts about guns in America
What to know about guns in the U.S.
The right to bear arms conferred by the Second Amendment is one of the most debated pieces of legislation in U.S. history; it is repeatedly challenged or upheld in court and also is subject to fierce debate among gun rights organizations, political action committees, and news organizations.
Consequently, for better or worse, guns are inextricably tied to America's image, with the U.S. leading the world in firearms possession. In 2020 alone, Americans collectively bought more than 21 million firearms; in 2021, they bought a further estimated 19 million, according to FBI data. And while America only accounts for 5% of the global populace, it still owns almost 45% of worldwide firearms. In fact, in the U.S. there are more guns in private ownership than there are people to own them—about 1.2 guns for every single person, including children.
The issue of gun ownership remains fraught, with each new act of gun violence reopening the call for tougher restrictions. As this is an issue that affects all Americans, Stacker gathered information from scientific reports and government and news sites to generate a list of 50 facts related to guns in America.
You may also like: Republican Party history from the year you were born


CobraCZ // Shutterstock


Record climb in background checks during the COVID-19 pandemic
The steep climb in personal history reports required for gun ownership performed by the Federal Bureau of Investigation's National Instant Criminal Background Check System has continued to rise since reaching a historic peak in 2019 of more than 28 million. Despite lockdowns, social distancing, and the closure of businesses and other facilities that might have mitigated the public's hunger for weaponry, the pandemic conversely seemed to fuel American desire for more and more guns. In 2020, 39,695,315 million checks were performed, and the following year, just 818,000 fewer.
You may also like: Democratic Party history from the year you were born


Canva


Americans purchased more firearms in 2020 and 2021 than at any point in the nation's history
During the spring of 2020, when COVID-19 broke out in the U.S, firearm sales soared, then rose even higher during a summer of racial and social unrest. Many citizens purchased their first guns during this time. According to research consultancy firm Small Arms Analytics & Forecasting, 22.8 million guns were purchased in 2020, and in 2021 Americans bought nearly 20 million more.


Canva


The Second Amendment is at odds with modern politics
The Constitutional definition regarding "the right to bear arms" is questionable in an age of mass shootings, dividing many Americans whose opinions on gun ownership differ. The Atlantic reports that while the "contextual reading is quite enlightening" in the amendment, its initial and sole purpose was to permit U.S. states to create armed militias legally.
You may also like: Democratic Party history from the year you were born


Canva


Protection cited as a primary reason for ownership
The report "America's Complex Relationship with Guns" details that regardless of demographics, up to 88% of U.S. citizens claim to own firearms primarily for protection against crime. Additional reasons Americans say they own firearms are for hunting, sport shooting, gun collection, and employment purposes.


Canva


More Americans want stricter controls
A report by the Pew Research Center in April 2021 found that more than half of all Americans (53%) wanted stricter gun laws than were in effect, while 66% indicated that rules regarding gun sales should be more stringent. Following President Biden's signing the Bipartisan Safer Communities Act into law on June 25, 2022, Pew returned to the issue and found that while public approval of the law is quite high—nearly two-thirds of U.S. adults support it—there is little faith that it will provide a meaningful reduction in gun violence. Moreover, 63% of adults would still like Congress to pass further, tougher laws restricting access to firearms.
You may also like: Democratic Party history from the year you were born


Canva


Ban of bump stocks upheld by the Supreme Court
Bump-firing is when a semiautomatic weapon recoil causes rapid succession fire. After the mass shootings in Las Vegas and Parkland, Florida, the U.S. banned the deadly accessory. That ban was challenged in 2022, a challenge that made its way all the way to the Supreme Court—well, almost. In October, the court refused to hear the case, keeping the ban in place.


Canva


Only certain states require background checks
Though federal law dictates that all licensed gun dealers perform background checks on purchasers, it does not mandate a personal history release on brick-and-mortar gun sales or firearms purchased online. However, 21 states and Washington D.C. have expanded background check requirements beyond federal law. Within this group, 16 states, as well as Washington D.C., mandate checks for all gun sales, regardless of where and how they are purchased.


Canva


2016 saw record-breaking gun manufacturing
The Bureau of Alcohol, Tobacco, Firearms, and Explosives (ATF) reports the manufacturing of 11,497,441 firearms in 2016, besting 2013's previous record of 10,844,792. In the years since, gun manufacturing has slowed, dropping off to just over 7 million in 2019.
You may also like: Democratic Party history from the year you were born


Canva


Firearm ownership triples the rate of self-murders
Research proves that those with self-harm tendencies are more likely to successfully take their lives if a firearm is in residence. More than 12 U.S. case-control studies reveal that more self-murders take place in states with more guns and fewer restrictive firearm regulations, according to the Harvard School of Public Health.


Canva


3 out of 10 Americans own a gun
Three out of every 10 Americans admit to owning a gun and 11% of those who do not say someone else in their household does, according to a 2021 Pew Research survey. The study also showed that 66% of gun owners own more than one firearm. Firearm exposure begins in adolescence for almost half of Americans, with up to 48% saying they grew up with a gun in the house. Gallup also conducted a poll that same year—it found numbers were actually a bit higher, with 42% of respondents indicating they were gun owners.


Pixabay


There were nearly 700 mass shootings in 2021
691. That's how many mass shootings occurred in 2021. A mass shooting is defined as a single event in which gun violence results in four or more people being shot. 2022 is on a course to withstand even more incidents—as of Oct. 27, there have been 660 mass shootings across the U.S.
You may also like: Democratic Party history from the year you were born


Canva


The National Rifle Association formed in 1871
Founded by two Union veterans, the National Rifle Association (NRA) was formed in 1871 in order to improve troop marksmanship and "promote and encourage rifle shooting on a scientific basis." The NRA reported that more than 125,000 "certified instructors" train 1 million firearm owners each year on how to properly shoot a rifle.


Pixabay


Bipartisan support against gun owners with mental illness
Both GOP and Democrat lawmakers tend to agree that Americans with documented mental illness should not be allowed to own a gun. Both political parties agree that anyone on a federal no-fly or watchlist should be prohibited from buying or possessing a firearm. This relative bipartisan agreement radiates out to the American populace, as well. Among gun owners and nonowners alike, regardless of political affiliation, between 86% and 91% of U.S. adults believe those with mental illness should be prevented from purchasing guns.
You may also like: Democratic Party history from the year you were born


Pixabay


44% of Americans know someone who was shot
Almost half of Americans confess to knowing someone who has been accidentally or intentionally shot with a firearm, while 23% admit to using a gun to threaten a family member. Additionally, suburban Americans know fewer people who have been shot compared to citizens in rural regions.


Pixabay


Concealed and open carry
Self-identifying definitions, concealed or open, are the two ways an owner can legally carry firearms, but this was not always the case. In the last three decades, profound policy changes on the public display of weapons made openly carrying a gun easier. More than 30 states allow open carry without the requirement of a license, while a further 10 require a license. Only four states—California, Illinois, Florida, New York—and Washington D.C. fully prohibit the open carry of a gun in public.
You may also like: Democratic Party history from the year you were born


Canva


Nonmailable Firearms Act of 1927 banned shipping firearms through USPS
The U.S. Congress authorized the Nonmailable Firearms Act in 1927, which banned shipping firearms, including pistols, revolvers, and concealable guns, through the U.S. Postal Service. Only military, police officers, and specific law officials were authorized to mail firearms. If found guilty of illegally sending weapons, gun owners could face as much as two years in prison and up to $1,000 in fines.


Canva


States with more guns have higher firearm fatalities
Harvard Injury Control Research Center Director David Hemenway states that "a wide array of empirical evidence indicates that more guns in a community leads to more homicide" in America. He adds in his book, "Private Guns, Public Health," that additional research shows firearms in a home cause a greater risk of self-murder and unintentional injury.


Canva


Higher police officer deaths in gun-friendly states
According to the American Journal of Public Health, occupational mortality for law enforcement officers is much higher in states with less-restrictive gun regulations. Using the Poisson distribution to breakdown data gathered from the FBI between 1996 and 2019, research proved LEO homicide rates to be three times higher in states with more gun owners; this is, however, an older study, and this ratio may have changed in the past three years or been impacted by COVID-19.


Pixabay


Eleven states allow students to carry concealed guns on campus
While mass shootings, specifically on school grounds, have compelled lawmakers to enforce regional gun restrictions and bans, eleven states allow concealed weapons on campus. Sixteen states prohibit it, while 23 leave it to the schools themselves to determine whether to allow or forbid concealed carry on school grounds.
You may also like: Democratic Party history from the year you were born


Canva


Vermont adolescents can own a handgun
In the Green Mountain state, a resident only has to be 16 to legally possess a handgun without parental consent. Additionally, there is no age restriction on owning or possessing a rifle or shotgun in Vermont, allowing any child to have that type of firearm without parental consent. There are caveats, however; the sale of firearms to anyone under age 21 within the state is prohibited, and the furnishing of a firearm to anyone under the age of 16 is subject to a fine, albeit a minuscule one of $50 max. A further caveat is that shooting instructors can provide a gun to a student under 16 without fear of a fine or other reprisal.


Canva


States exempt from federal gun laws
Under nullification laws, some U.S. states feel they do not have to follow federal law regarding the sale of guns manufactured in the region. Since 2010, Idaho, Kansas, Wyoming, South Dakota, and Arizona have all passed federally defiant legislation based on "firearms freedom," allowing them to make guns without national regulations and sell them without an official federal record. In 2021, Missouri attempted to nullify federal gun regulations by passing the Second Amendment Preservation Act, but the Justice Department issued a warning that the act cannot be enforced due to the Constitution's Supremacy Clause.
You may also like: Democratic Party history from the year you were born


Canva


22 adolescents are shot daily in the US
Around 22 children are shot daily in the U.S. on average, with an average of three fatalities each dawn-to-dark. Within this figure is a further alarming fact: Eight children and teens are unintentionally shot each day due to family fire, which is a shooting resulting in injury or death that involves an improperly stored or misused gun found in the home.


Canva


More than 320,000 children in US have witnessed mass shootings
A detailed Washington Post report revealed that since the mass shooting at Columbine High School on April 20, 1999, more than 320,000 children have experienced gun violence on school grounds. Those children were spread across 340 schools, meaning gun violence has occurred at an average of about 15 schools each year since 1999.
You may also like: Democratic Party history from the year you were born


Canva


Domestic violence is a leading cause of adolescent shootings
A decade-long Centers for Disease Control and Prevention analysis showed that in the 17 U.S. states tracked in the study, 179 children, at least half younger than 13 years old, became "collateral victims" of domestic violence incidents committed with a gun after a fight broke out in the home from 2003–2013. A 2020 study published in the Journal of the American Academy of Psychiatry and the Law revealed that in domestic violence incidents the presence of a firearm increased the risk of multiple or collateral victims by nearly 71%.
You may also like: Democratic Party history from the year you were born


Canva


States with the most restrictive firearm regulations see fewer deaths by guns
States with stricter gun laws have fewer deaths by firearm, according to data from the CDC. Of the eight states considered to be leading the nation in gun control legislation, all but two see many fewer gun deaths than the national average; the two outliers are nearer the average, but still below it. Of what are considered to be the weakest states when it comes to gun control, only Maine is below the national average.


Canva


Demographics of gun ownership
Four out of every 10 adults in America have reported that there is at least one gun in their home, and men are nearly twice as likely to be gun owners than women. Gun ownership across races varies rather widely, with 36% of white men reporting to own at least one gun, against much lower figures for Black (24%), Hispanic (18%), and Asian men (10%). Most gun owners are over the age of 30 and tend to lean conservative in their political and social beliefs.
You may also like: Democratic Party history from the year you were born


Canva


National Firearms Act of 1934 was passed in response to gang violence
In response to the notorious extreme gun violence committed by 1930s gang leaders including mobster Al Capone and hitman John Dillinger, Congress passed the National Firearms Act of 1934 under President Franklin Roosevelt's administration. The legislation under the "New Deal for Crime" prohibited the use of any firearm with a barrel shorter than 18 inches.


Canva


Montana has the highest percentage of gun ownership
Nearly seven out of every 10 adults in Montana own a gun, making the state with the greatest number of gun owners. Wyoming and Alaska run close behind, while Texas leads the way in terms of the number of federal licenses issued, followed by Florida.


Canva


Several East Coast states have the lowest percentage of gun ownership and licenses issued
The Northeast region of the United States has some of the strictest gun laws on the books, so it may come as little surprise that the states with the lowest number of gun owners and federal licenses issued lie along the Atlantic. While Delaware, Vermont, Rhode Island, and Maine are among the states with the fewest federal licenses issued in 2021, New Jersey and Massachusetts show the lowest rates of gun ownership (followed quite closely by Rhode Island).
You may also like: Democratic Party history from the year you were born


Canva


58 were killed in largest mass shooting
Fifty-eight concertgoers at the Rt. 91 Harvest Festival in Las Vegas lost their lives during the largest mass shooting in U.S. history. More than 850 were injured when a single gunman opened fire from the 32nd floor of the Mandalay Bay Casino. Country musician Jason Aldean was performing when the shooting started.


Canva


Seven states and Washington D.C. have assault weapons bans
Seven states and the District of Columbia have outright bans on the sale and purchase of assault weapons, while Minnesota and Virginia have regulations in place. California, New Jersey, and Connecticut put bans into effect before a federal 10-year ban was enacted with the Violent Crime Control and Law Enforcement Act of 1994. Massachusetts, Hawaii, New York, and Maryland have similar laws.


Canva


There are loopholes in background checks
Though the Brady Act in 1993 required background checks for the sale of firearms, 20% of all transactions today occur without one. Private gun vendors in certain states are exempt from performing federal background checks, both at gun shows or through online sales. The Bipartisan Background Checks Act would require checks on all sales, passed the House in 2021, but remains, as of October 2022, waylaid under Senate review. Nonetheless, gun legislation has found success very recently. In June 2022, President Joe Biden signed into law the Bipartisan Safer Communities Act, which in addition to addressing "red flag" laws, greatly expands background checks for those under age 21, and closes the "boyfriend loophole," by which dating partners were excluded in previous legislation from those from owning a firearm were they convicted of domestic abuse.
You may also like: Democratic Party history from the year you were born


Creative Commons // Wikimedia Commons


Gun Control Act of 1968 was the first to prohibit gun sales to certain groups
The Gun Control Act of 1968 was the first gun legislation to prohibit the sale of guns to certain groups, including convicted felons, minors, and the mentally unstable. The bill also banned the sale of guns through interstate mail, five years after the assassination of President John F. Kennedy using one such gun. Two more assassinations—those of Dr. Martin Luther King Jr. and Robert Kennedy—came just months before the bill's passage.
You may also like: Democratic Party history from the year you were born


Canva


A city in Georgia requires that every household must own a gun
The city of Kennesaw, Georgia, has a law on the books stipulating that "every head of household in the city limits must own a gun." The law was passed in 1982 in response to a gun ban in Morton Grove, Illinois. A handful of towns have since passed similar laws requiring gun ownership. Kennesaw's law is, however, a bit misleading in its seeming absoluteness; a closer look at the language of the law makes it clear that gun ownership is required, according to one analysis, "save for those Kennesaw residents who couldn't afford guns, couldn't use guns, couldn't legally own guns, or simply didn't want to have guns."


Thomson200 // Wikimedia Commons


Remington Arms is the oldest gun manufacturer in the US
Remington Arms was formed in 1816 and serves as the nation's oldest gun manufacturer, while Italy's Beretta dates to 1526. Bankruptcy proceedings in 2020 threatened to break Remington apart, but the company was able to exit bankruptcy just two months after filing. American competitor Smith & Wesson, founded in 1856, is the largest gun manufacturer in the world with Remington a close second.
You may also like: Democratic Party history from the year you were born


Smith Collection/Gado // Getty Images


Rebecca Matoska-Mentink wins fourth term for Kenosha County clerk of courts
Rebecca Matoska-Mentink won a fourth term as Kenosha County Clerk of Courts  Tuesday night.
Matoska-Mentink, a Democrat, defeated County Supervisor Zach Rodriguez, a Republican. Matoska-Mentink won 52.9% of the vote (34,322) and Rodriguez won 47.01% (30,500), according to unofficial results.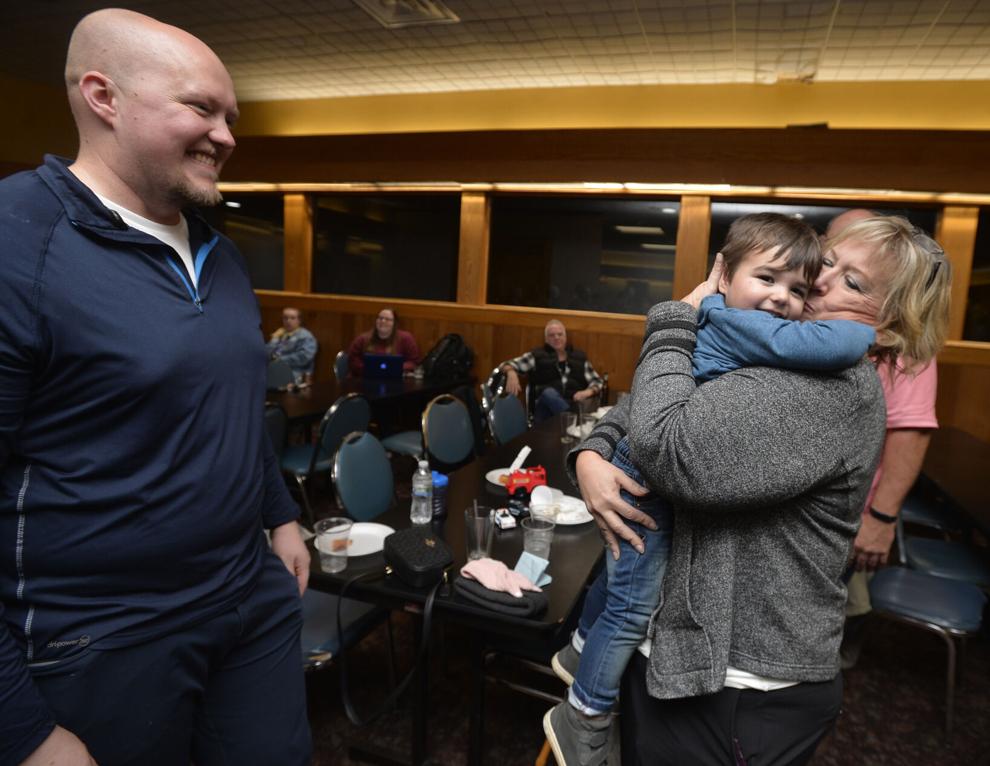 Kenosha Clerk of Courts Rebecca Matoska-Mentik, right, hugs her grandson Lucas Matoska, 2, as her son, Tony Matoska, looks on after winning her election on Tuesday, Nov. 8, 2022.


SEAN KRAJACIC Kenosha News


The clerk of courts must manage and coordinate the general business and financial operation of the Kenosha County Circuit Court.  
Duties of the position include budget planning, case management and event tracking, collection of case related fees, fines and forfeitures, courtroom operation support, facility planning, jury management and records management, among other things. 
"The voters spoke tonight and were confident in my abilities and leadership over the last 16 years," Matoska-Mentink, 53, said in a statement. "Truth prevailed over lies, deception and scare tactics. I take this vote of confidence seriously and will continue to make Kenosha County proud."
Rodriguez, 24, said he's deeply thankful for the support he received in his first county-wide race for office. 
"I'm proud of myself, I'm proud of my team, so, so incredibly proud of my team. I had some amazing help from so many different people and I'm so thankful for the 30,000 people who put their trust in me. While it wasn't results we wanted, it was close. For somebody my age, brand new running for the office for the first time (and) going against a 16-year incumbent, I think I did pretty well," Rodriguez said. "I was outspent three, four times and it was this close. I have no regrets at all. I had an incredible time running a county-wide campaign."  
City of Kenosha votes overwhelmingly in support for legalizing and taxing marijuana in non-binding referendum
City of Kenosha residents voted overwhelmingly Tuesday in a non-binding referendum in support of legalized, taxed and regulated marijuana.
Residents voted 71.93% (23,952) to 28.07% (9,347), according to unofficial results. The following question appeared on city ballots: "Should marijuana be legalized for adult use, taxed, and regulated like alcohol?"
"It just reflects what we know the will of the people is when it comes to marijuana," Ald. Anthony Kennedy said. "Our state Legislature needs to get in step with the will of the people."
The City Council voted 14 to 3 over the summer for the resolution to measure public opinion on the matter through a referendum.
The resolution for the referendum was sponsored by Kennedy and co-sponsored by Alds. Jan Michalski, David Mau, Brandi Feree, Curt Wilson, Rollin Pizzala and Kelly Mackay 
Although approved by a majority of voters, the referendum does not legalize the drug in City of Kenosha. The results will instead be sent to state lawmakers debating medical marijuana and full legalization of the drug.
"Kenosha is failing to benefit from marijuana-related small business opportunities and sales tax that neighboring communities in Illinois are increasingly capitalizing on," the resolution for the referendum reads.
It also states that "legalization would undercut the illicit market, and ensure that marijuana use and sale are regulated and safe."
More than half of states across the nation, including every state surrounding Wisconsin, have legalized some form of marijuana.
Kenosha County residents voted to legalize medical marijuana in an advisory referendum in 2018 with 56,000 votes, or 88% of the ballots cast.
According to a Gallup survey conducted in July 2021, 49% of Americans say they have used marijuana, up from 30% in 1985.
A Marquette University Law School poll conducted in February 2022, found 61% of Wisconsinites said that marijuana should be fully legalized and regulated like alcohol.
A similar resolution passed in the City of Racine.
"Should marijuana be legalized for adult-use, taxed, and regulated like alcohol?" received 16,229 "Yes" votes vs. 5,130 "No" votes, according to unofficial results published by Racine County Tuesday night.
US President Joe Biden on Thursday pardoned thousands of Americans convicted of marijuana possession in a major new step towards destigmatizing the drug — and fulfilling a promise to his supporters a month before midterm elections.
WATCH NOW: U.S. Rep. Bryan Steil wins re-election, visits Kenosha County on election night
U.S. Rep. Bryan Steil, R-Janesville, won a third term in House of Representatives Tuesday night.
Steil, who attended an election night watch party at Parkway Chateau, 12304 75th St., in Kenosha while returns were being counted, expressed his appreciation to the public for supporting him for another term.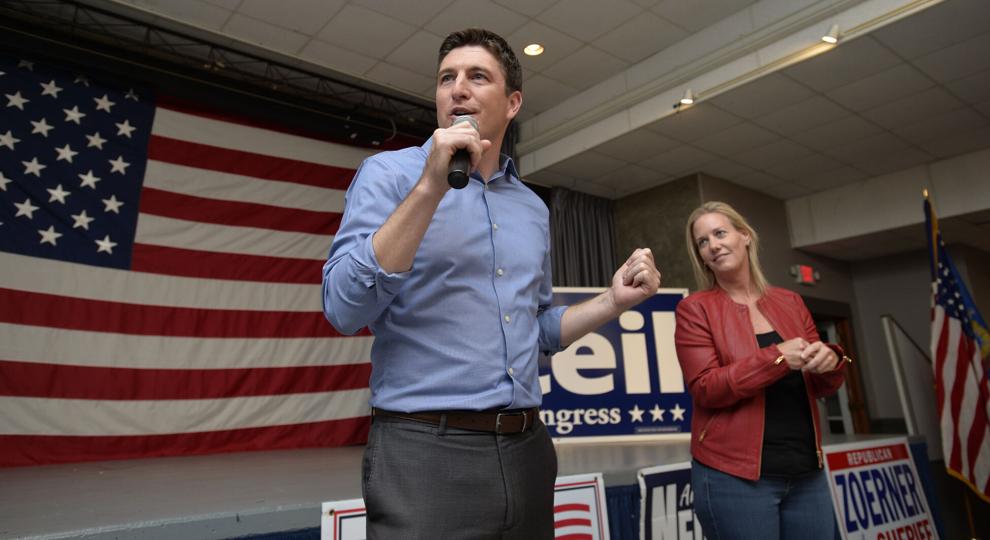 Rep. Bryan Steil gives a speech at the Parkway Chateau as Kenosha County Executive Samantha Kerkman looks on after he won his election on Tuesday, Nov. 8, 2022.


SEAN KRAJACIC Kenosha News


"I am grateful for the continued support of the voters of Wisconsin's First District. I will continue working for the people of Wisconsin," Steil said in a statement. "It is harder and harder for families to get by as workers and seniors are clobbered by rising costs. Communities have become less safe. It's time to get our country back on track. I'm focused on bringing costs down and making our communities safe."
Steil, of Janesville, handily defeated first-time Democratic candidate Ann Roe, of Janesville.
By 12:20 a.m. Wednesday, with 89.5% of precincts reporting in the district, Steil had received 160,049 of the votes counted, or 54.9 percent, compared to Roe with 129,366 votes, or 44.4%. Independent Charles Barman had 2,202 votes, or 0.8 percent of the vote.
In Kenosha County, Steil won 54.29% (35,694) of the vote, according to unofficial results. Roe won 45% (29,589) of the vote in the county.
The Associated Press called the race at 11:30 p.m. with 65% of the votes counted. At that time, Steil had over 157,000 votes, or around 55% of the votes counted.
Steil was first elected to represent the area in 2018. He succeeded former U.S. House Speaker Paul Ryan after Ryan retired.
The First Congressional District covers Kenosha and Racine counties, as well as parts of Milwaukee, Waukesha and Rock counties.
Get Government & Politics updates in your inbox!
Stay up-to-date on the latest in local and national government and political topics with our newsletter.