Even if you just have a day or two to spend in Downtown Milwaukee, it won't take you long to discover why the city has been called "America's best kept secret".  After all, we have an amazing dining scene, world-class museums and an urban landscape that's littered with remarkable green spaces and an unforgettable lakeshore.
And yet, it can be tricky to decide what to do, especially when you're trying to plan activities that will please multiple members of your family. That's where this guide comes in.
Whether you've got a few hours, a few days or a longer stretch of time to fill, you're sure to find a host of options to occupy your time!  Beyond our year-round attractions, there's always something new brewing in the Cream City. Be sure to check out Milwaukee Downtown's calendar for a current list of local events.
X
You can explore the Downtown area in a variety of ways: via car, ride-share or on foot. But you might also want to take advantage of these safe, convenient and low-cost ways to navigate the city.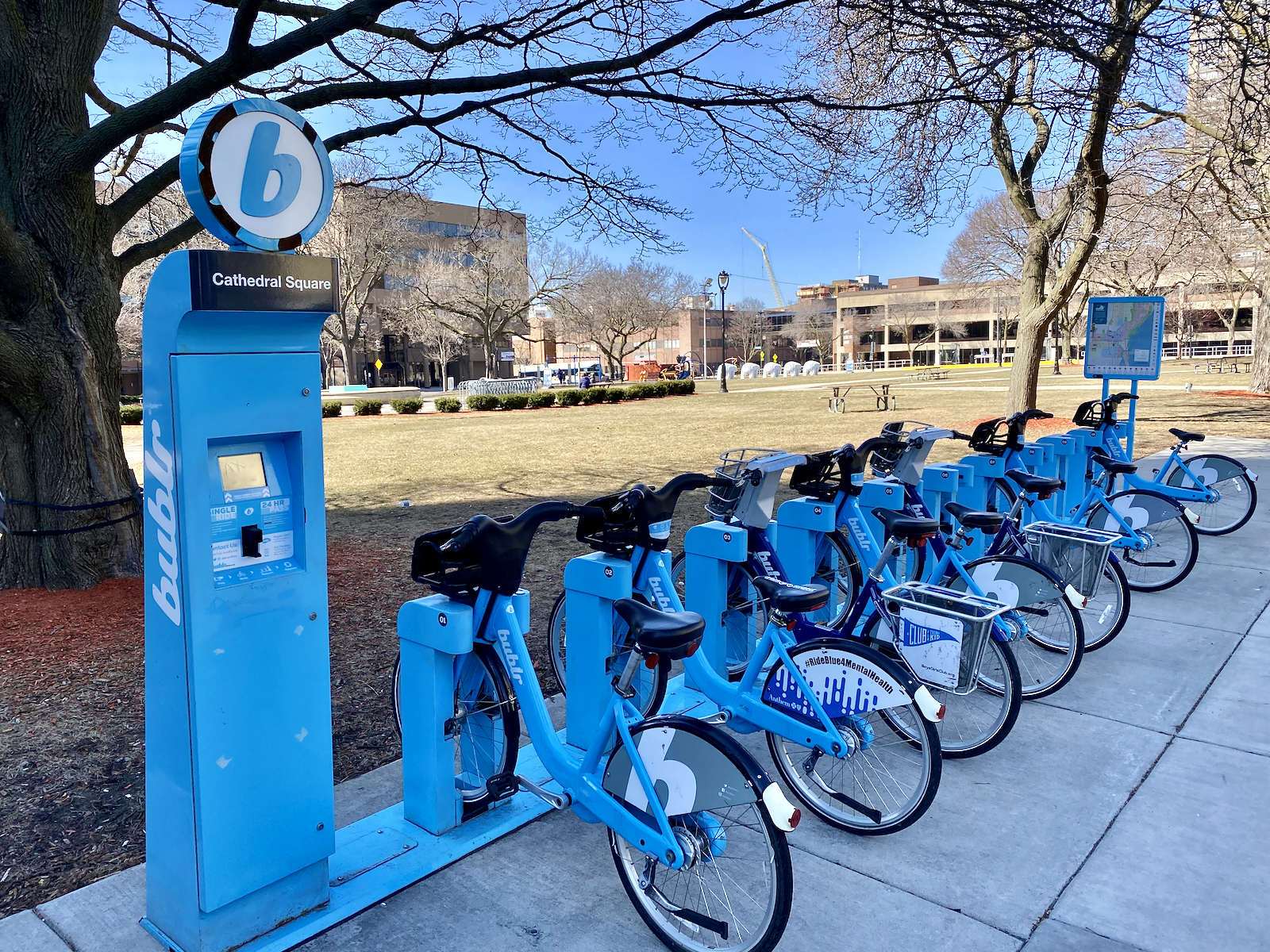 X
Explore Downtown, the Lakefront or the trails in nearby parks by bike with Milwaukee's nonprofit bike sharing program. Single ride, 24-hour passes and weekend passes are on offer. E-bikes (with pedal-assisted motors) are also available to rent for slight upcharge. Take a peek at the Bublr Bike station map to see all the locations where you can pick up and drop off a bike.
Hop on and hop off to reach a variety of destinations (or get within easy walking distance of them) Downtown. Streetcars pick-up at stations every 15 minutes during peak hours and every 20 minutes during off peak hours and on weekends. Even better, they're free of charge. Check out the Hop route map & schedule
Nearly all bus stops in the Downtown area offer pick-ups every 15-minutes; so the bus is among the most efficient ways to get from one place to the next. Download the RideMCTS app to plan your trip.
Enjoy weather-proof access to a variety of Downtown attractions by taking advantage of Milwaukee's 1.75-mile skywalk system, which connects directly to six Downtown hotels and a wide variety of buildings. Check out the Downtown Skywalk map to see where the skywalk can take you!
If you're looking to while away an afternoon or evening, there's something for everyone at these stops, each of which offers a variety of food and beverage options along with games for the whole family.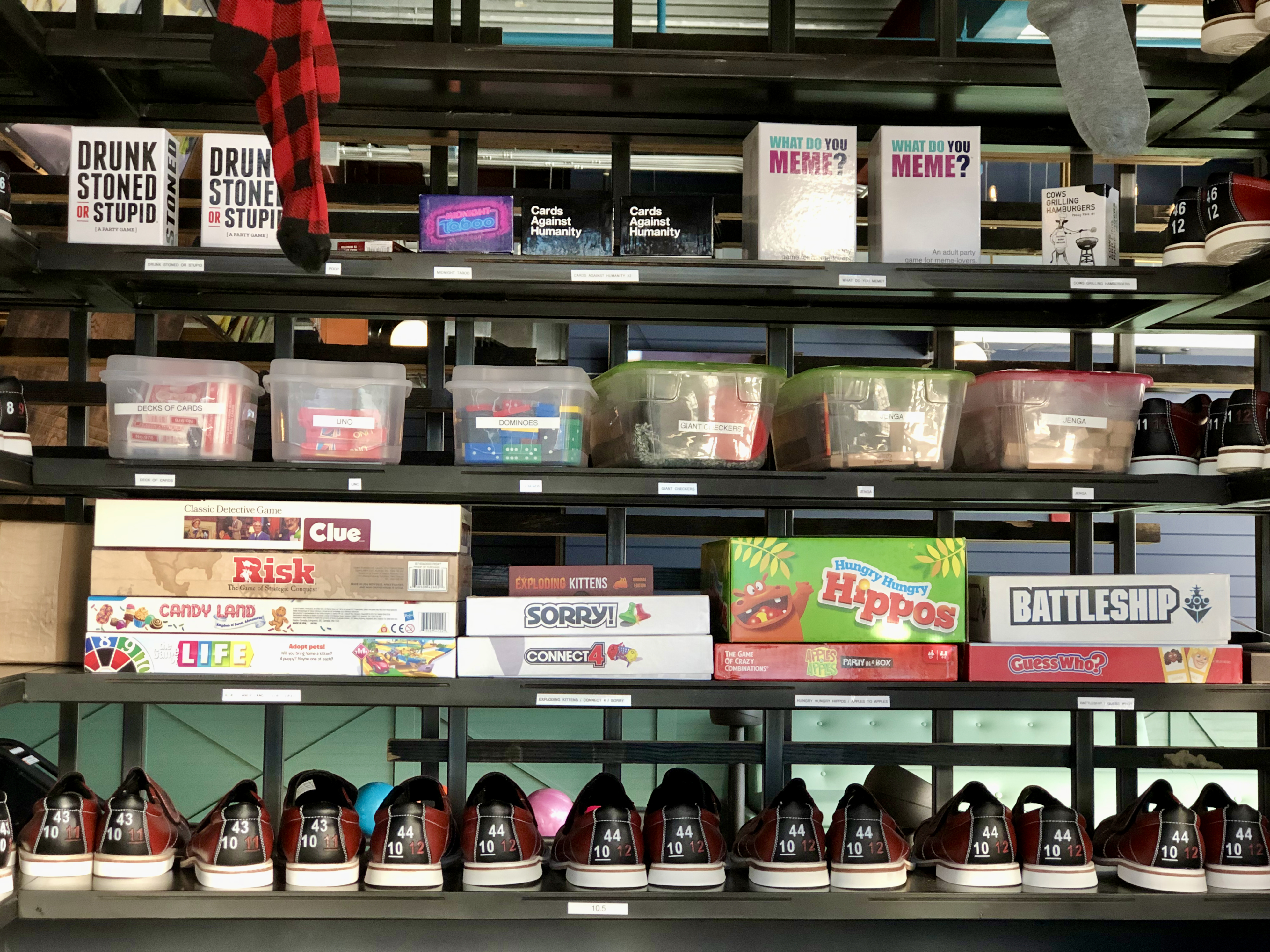 X
3rd Street Market Hall
275 W. Wisconsin Ave., (414) 249-5062
3rdstmarkethall.com 
[Read more]
Appropriate for: All ages
Enjoy food and drinks from a wide variety of vendors (including tacos, sandwiches and wings to burgers, pizza, ramen and sushi) at Milwaukee's newest and largest food hall while enjoying activities including the Photoverse selfie museum, TopGolf suites, retro and modern gaming, shuffleboard and backyard games like bags and giant jenga. 
Punch Bowl Social
1122 Vel R. Phillips Ave., (414) 204-7544
punchbowlsocial.com 
[Read more]
Appropriate for: All ages until 10 p.m.
From free board games and giant jenga to activities like ping pong, bowling, karaoke, shuffleboard and bocce ball, you'll find activities for the entire family at Punch Bowl Social. Even better, you won't have to take a break from the fun to grab lunch or dinner thanks to the onsite diner-style restaurant serving accessible scratch-made fare.
Spend the afternoon perusing art, searching for hidden buttons or immersing yourself in the wonders of history, science, technology or even motorcycles.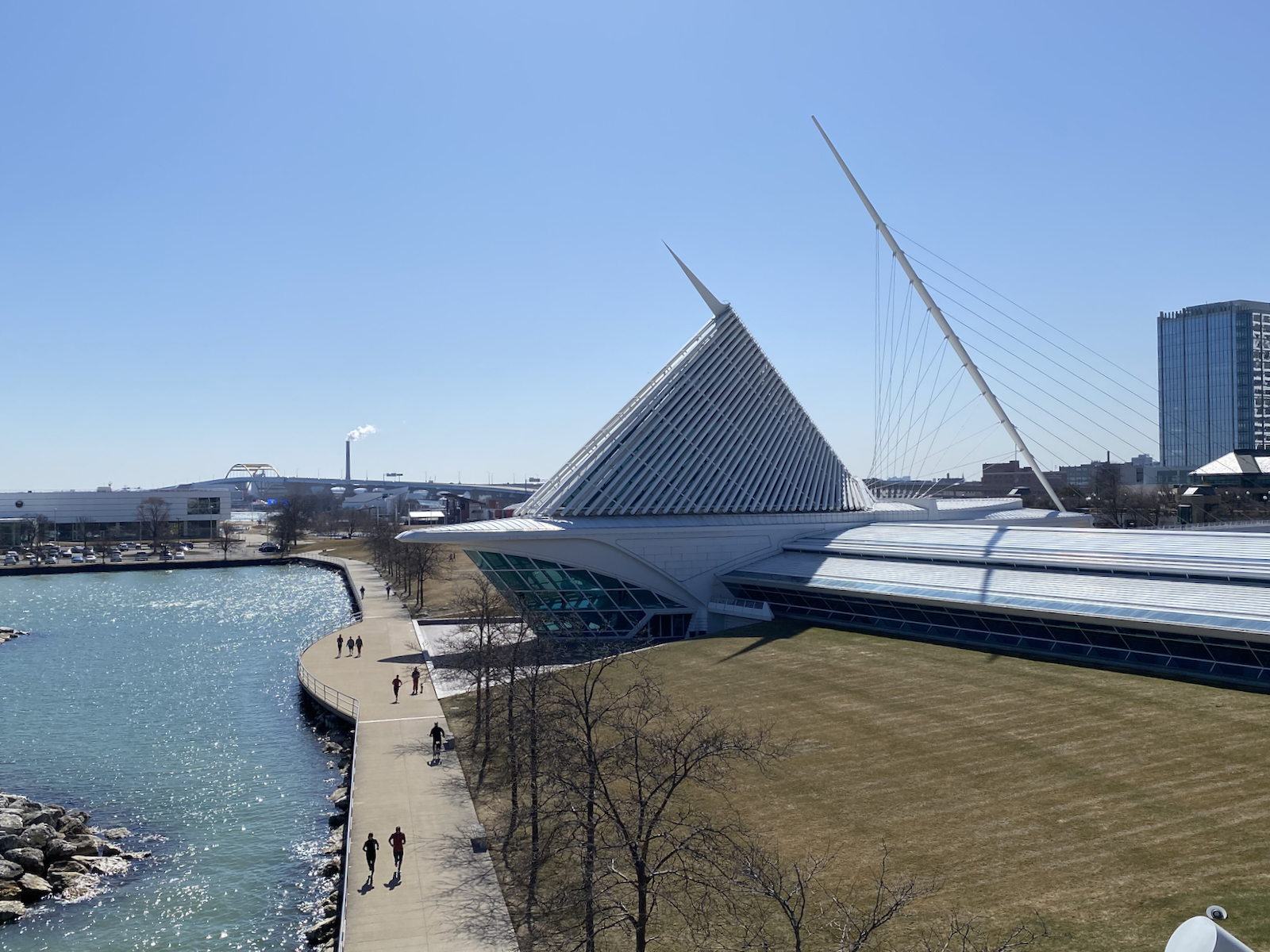 X
Betty Brinn Children's Museum
929 E. Wisconsin Ave., (414) 390-5437
bbcmkids.org 
[Read more]
Appropriate for: Children ages 3 to 10 (accompanied by an adult)
At this interactive museum built for the inquisitive, children are invited to explore the world through play and innovative, hands-on learning experiences in art, physics and more. Unique pop-up play experiences change frequently.
Discovery World
500 N. Harbor Dr., (414) 765-9966
discoveryworld.org
[Read more]
Appropriate for: All ages 
With a focus on technology and the freshwater sciences, Discovery World is filled with educational experiences and interactive exhibits, many of which are just as engaging for adults as they are for children. Choose from stops including All Aboard (a locally inspired model railroad exhibit), Les Paul's House of Sound, the Reiman Aquarium or virtual reality-based Virtual Explorer. Or take to Lake Michigan in a replica of the S/V Denis Sullivan three-masted Great Lakes schooner (relaunches fall of 2023).
Harley-Davidson Museum
400 W. Canal St., (414) 287-2789
harley-davidson.com/us/en/museum.html 
[Read more]
Appropriate for: All ages
Founded in 1903, Milwaukee-based Harley-Davidson is one of only two major American motorcycle manufacturers to survive the Great Depression. Its namesake museum, located on a 20-acre campus just south of Downtown, offers two floors eye-catching interactive exhibits, including interactive experiences for young visitors. The campus also houses MOTOR, a family-friendly motorcycle-themed eatery, a gift shop to pick up themed gear and plenty of park-like outdoor spaces to explore. Guided tours are available.
Milwaukee Art Museum
700 N. Art Museum Dr.,(414) 224-3200
mam.org
[Read more]
Appropriate for:  School age children, teens, adults
In addition to its curated collection of over 25,000 works, the Milwaukee Art Museum also offers various activities for young artists and families including the Kohl's Art Studio. If you can, coordinate your visit so you can watch the Burke Brise Soleil (wings) open and close (when the museum opens, at noon and when it closes). Stop by the museum's cafe for lunch and take in the breathtaking views of the lake through its large glass windows.
Milwaukee Public Museum
800 W. Wells St., (414) 278-2728
Mpm.edu
[Read more]
Appropriate for:  All ages
Explore three-plus floors of fascinating exhibits exploring Milwaukee history, ancient civilizations and continents around the globe. Don't miss the chance to stroll among the live butterflies from around the world in the Pulicher Butterfly Wing. Challenge your kids to find the "snake buttons" hidden among the Western U.S. history exhibits. And be sure to check on the latest special exhibition(s) which could showcase any number of topics from spiders or frogs to aliens or pirates.
Pabst Mansion
2000 W. Wisconsin Ave., (414) 931-0808
pabstmansion.com
[Read more]
Appropriate for:  All ages 
Take a fascinating tour (guided or not) of the home of beer baron Captain Pabst and his wife Maria. Offerings include art-focused tours, behind the scenes tours and more. Families with very young children can take an abbreviated half-hour-long guided tour (children attend for free). If the weather is clement, be sure to check out their beer garden!
Whether you're looking to spend time outdoors or immerse yourself in activities that explore our world and beyond,  Milwaukee is a great spot to explore thanks to myriad parks, environmental education programs and (of course) its proximity to Lake Michigan.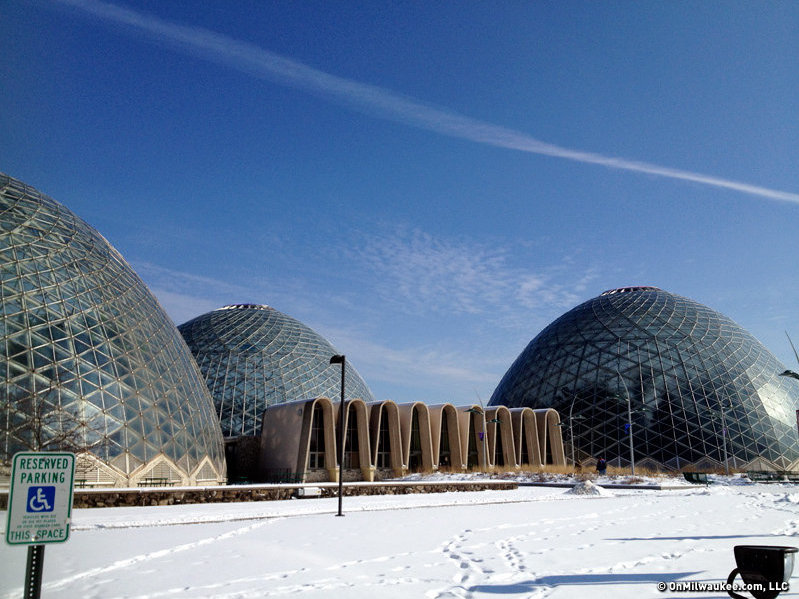 The Mitchell Park Domes bring the outside in.X
Boat Rentals
Milwaukee's waterways are one of its greatest assets and – if you're visiting during the warmer months – there's nothing more unique than experiencing the city by boat. From kayaks to swan boats, there's a boating experience for everyone. Check out our full guide here.
The Mitchell Park Domes
524 S. Layton Blvd., (414) 257-5600
mitchellparkdomes.com
[Read more]
Appropriate for:  All ages
Just minutes from Downtown, you'll find one of Milwaukee's mid century modern marvels: The Domes. These one-of-a-kind botanical gardens are housed in three giant geodesic domes. The domes are home to over 1,000 plant species which grow in the climate-controlled tropical dome, desert dome and the show dome, a themed dome which changes quarterly. While you're there, challenge the kids to find amazing specimens like the chewing gum tree and sausage tree!
Looking for an easy way to hike, bike or explore Milwaukee on foot? Look no further than the Oak Leaf Trail, a paved trail system which spans over 130 miles of Milwaukee County, including a beautiful stretch along the shore of Lake Michigan.  Download an interactive trail map online.
Milwaukee Parks
Milwaukee County boasts a wealth of green spaces including 150 parks, scenic trails, beer gardens beaches and botanical gardens. At least ten of them are conveniently located near Downtown. Here are a few to get you started!  Explore the full list at Milwaukee County Parks.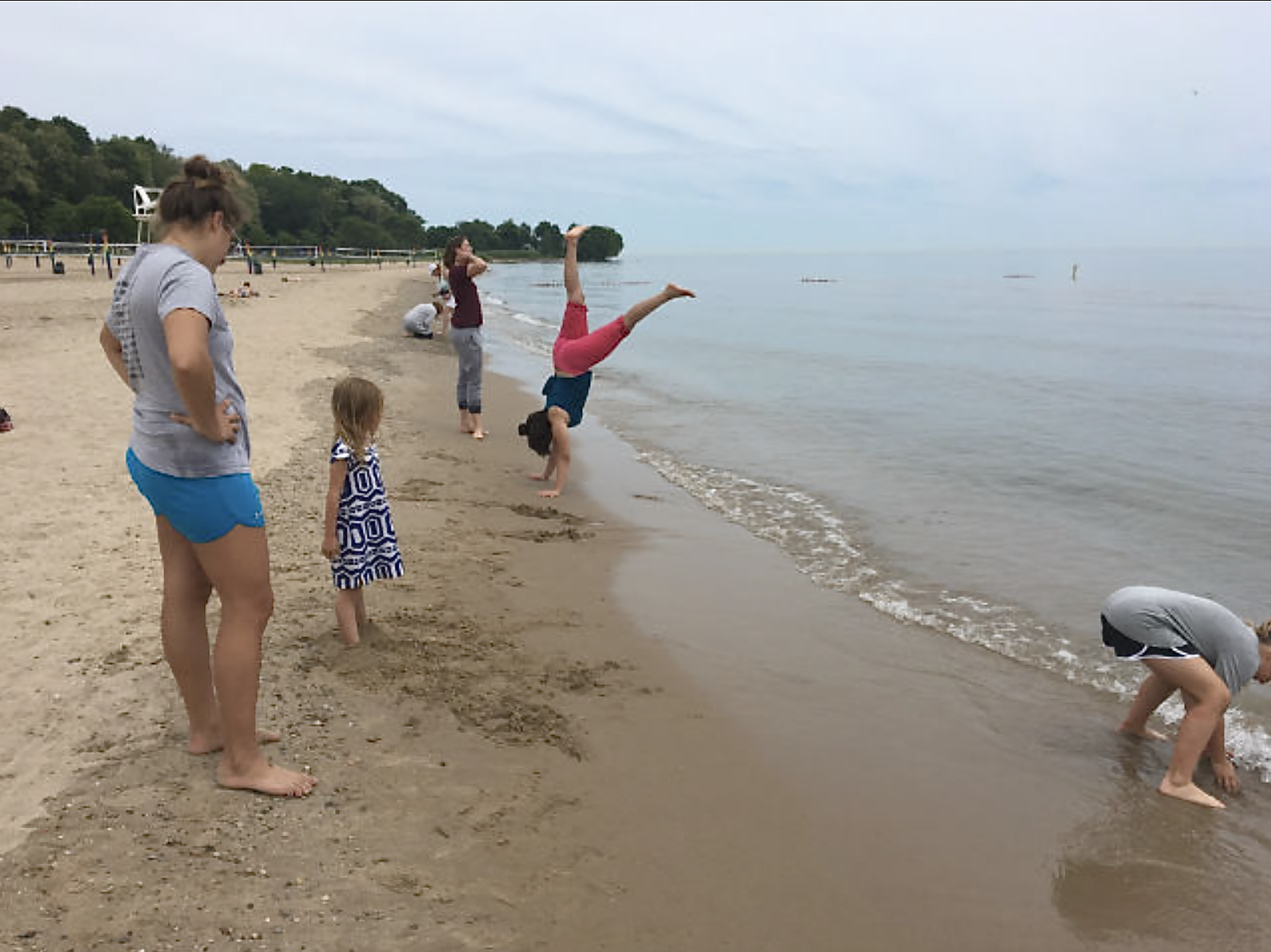 In the summer, Bradford Beach is a hot spot.X
Bradford Beach
2400 N. Lincoln Memorial Dr.
In the summer, there's no better spot to cool off than this urban beach. Whether you're swimming, sunbathing or taking on a game of volleyball, this park is the perfect place for a relaxing family day. Beachside restaurants including The Dock and Moosa's ensure you'll be fueled up for a day by the water.
Red Arrow Park
920 N. Water St.
Bradford Beach might be the hotspot during the summer months, but a stop at the winter ice rink at Red Arrow Park Downtown is the perfect cold weather pastime, complete with an onsite Starbucks to provide the warming beverages. Bring your own ice skates or rent a pair for right around $10. Skater aids and ice sled rentals are also available. 
Veterans Park
1010 N. Lincoln Memorial Dr.
This park on the Milwaukee lakefront offers expansive green space for frolicking or flying kites (buy one from the kite store), paved walkways which are part of the Oak Leaf Trail and a 14-acre lagoon with paddle boat rentals.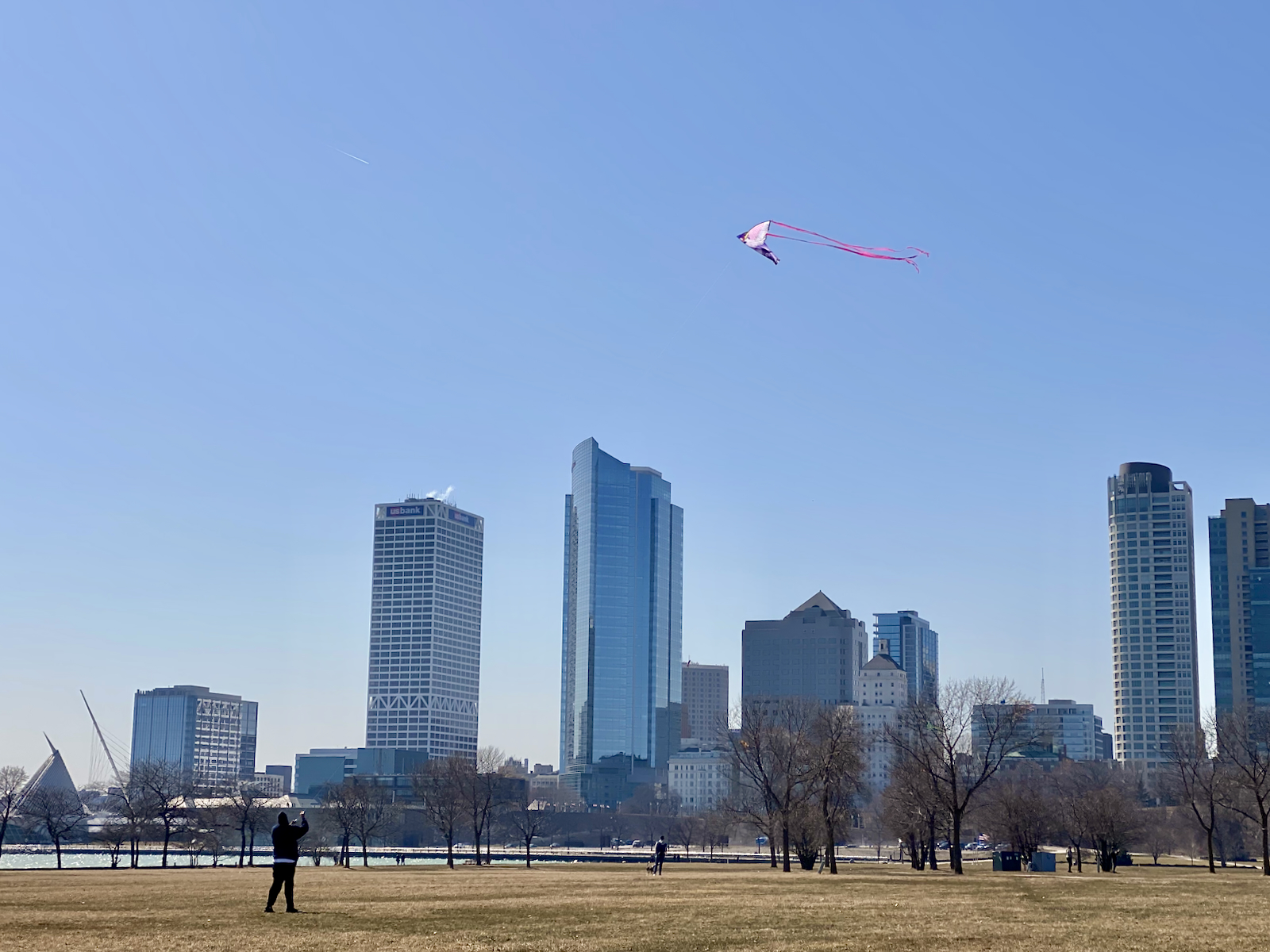 Fly a kite at Veterans ParkX
National Geographic Dome Theater & Planetarium
Milwaukee Public Museum
800 W. Wells St., (414) 319-4629
mpm.edu/plan-visit/theater-planetarium
Appropriate for:  All ages (note: some shows may be too advanced to engage very young children)
Ever want to get lost in space? Visit the largest, most advanced planetarium in the state for an awe-inspiring 23-minute Planetarium program which uses a six-story-tall screen and wraparound digital surround sound to project crystal clear images of stars, planets, and the Milky Way. You can also stay for one of their magnificent 45-minute giant screen films, which feature topics like stars, turtles, volacanos and more.
Milwaukee is home to 14 local performing arts groups including music, dance, theater, opera and more. These two groups are known particularly for their youth-worthy and family friendly performance. Find more performing arts groups and offerings at upaf.org.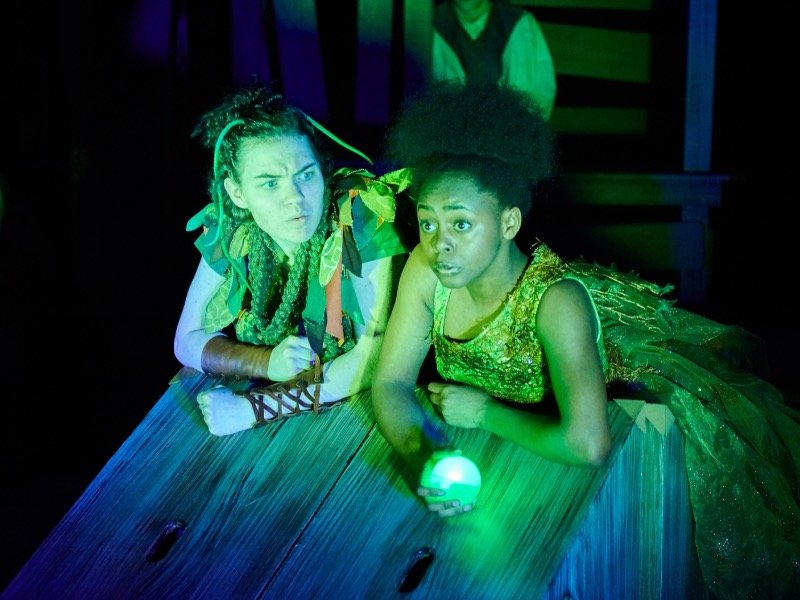 X
First Stage
325 W. Walnut St., (414) 267-2929
firststage.org
Grab tickets for a show at one of the nation's most acclaimed theaters for young audiences and families.
Black Arts MKE
929 N. Water St., (414) 273-7635 ext. 400
​​blackartsmke.org 
Get tickets for a youth theater show from this theater dedicated to amplifying Milwaukee's artists of color.
When it comes to eating Downtown, there are a variety of options from casual burger stops to high end steakhouses. These choices fall right in the middle with features and menus that will please a broad range of eaters. Want more options? Check out this guide to Downtown spots.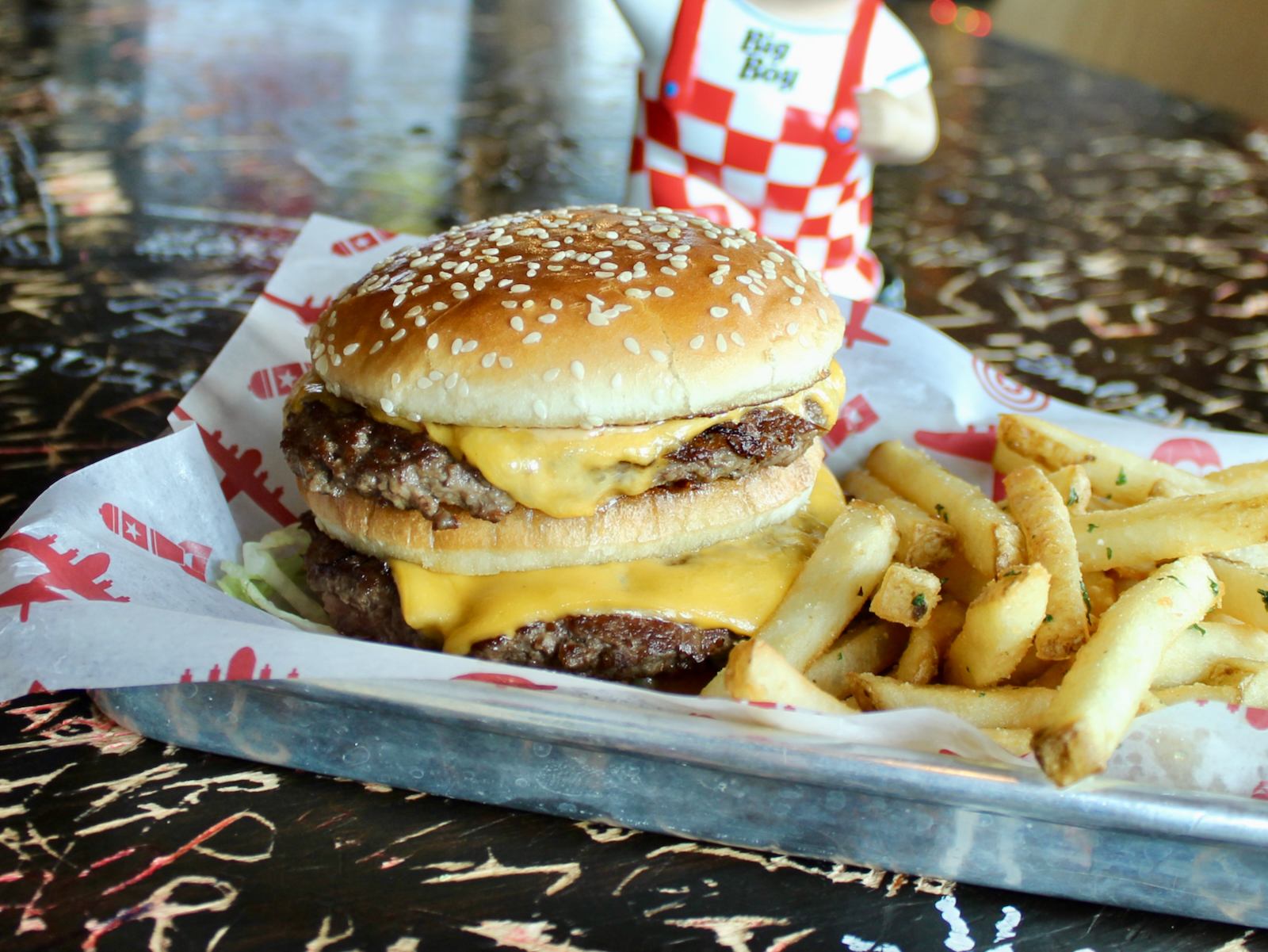 X
AJ Bombers
1247 N. Water St., (414) 221-9999
ajbombers.com
Serving: Appetizers, burgers, hot dogs, grilled cheese, custard
This Downtown burger joint serves up Milwaukee classics including burgers, fries and frozen custard, along with an atmosphere built for families. While you're dining, the younger set can write on the walls with markers, search for the Big Boy dolls hidden in the decor or order up a basket of "P-nuts" which will be delivered to your table via a rocket tube. Important note: Due to its peanut-theme, the restaurant is not peanut allergy friendly.
Café Benelux
346 N. Broadway, (414) 501-2500
cafebenelux.com
Serving: Brunch, lunch and dinner daily
Inspired by the grand cafes of Europe, this Third Ward restaurant offers up a menu of casual menu options, including a special menu for kids. They're well known for their Belgian beer list, as well as their rooftop patio which offers a sunny view of the city during the summer months. Meanwhile, their Luxe Domes are perfect for a memorable night out during the winter months.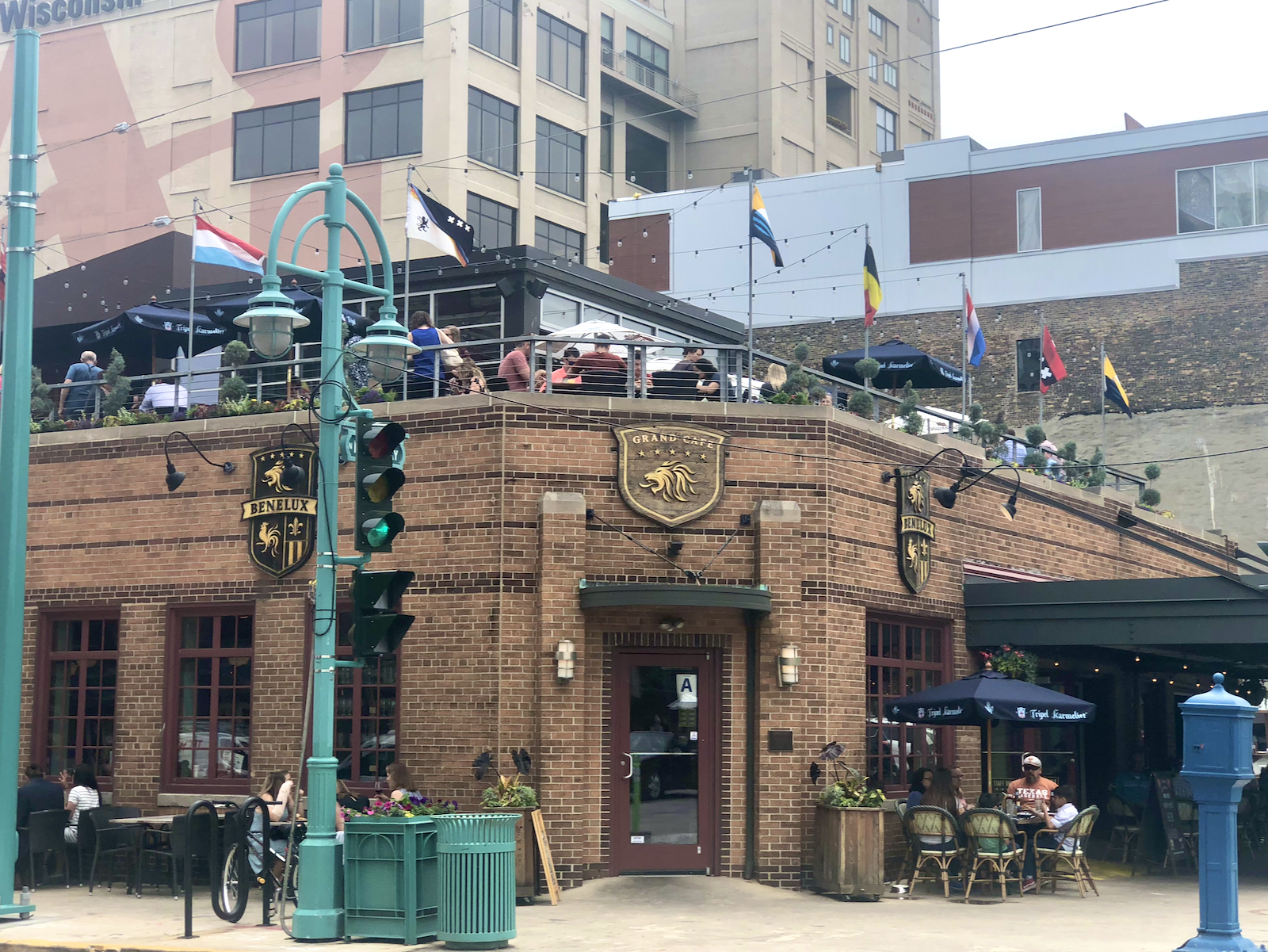 X
Beerline Cafe
2076 N. Commerce St., (414) 265-5644
beerlinecafe.com
Serving: Vegetarian and vegan offerings
This cozy cafe offers up a menu of vegetarian and vegan breakfast and lunch items including snacks, smoothies, salads, crepes and sandwiches.  Enjoy the patio during the summer months, plus nice wide sidewalks where the kids can run off steam after they eat.
Milwaukee Public Market
400 N. Water St., (414) 336-1111
milwaukeepublicmarket.org
Serving: Lunch and dinner from a variety of vendors
This bustling marketplace offers up something for everyone including a communal dining area upstairs, a few shops to browse and myriad dining options including plant-based cuisine, bbq, Middle Eastern fare, Thai fare and sushi and seafood. Sweets are also available in the form of a candy shop and bakery.
Safehouse
779 N. Front St., (414) 271-2007
safe-house.com 
Serving: Accessible lunch and dinner items
You'll need a password to get in. But, once you do, this spy-themed restaurant offers plenty of fun for "secret agents" of all ages. While you're there, enjoy uniquely themed menu items (burgers, sandwiches and the like) and explore a variety of rooms filled with spy paraphernalia, pop culture references and information to solve super secret missions.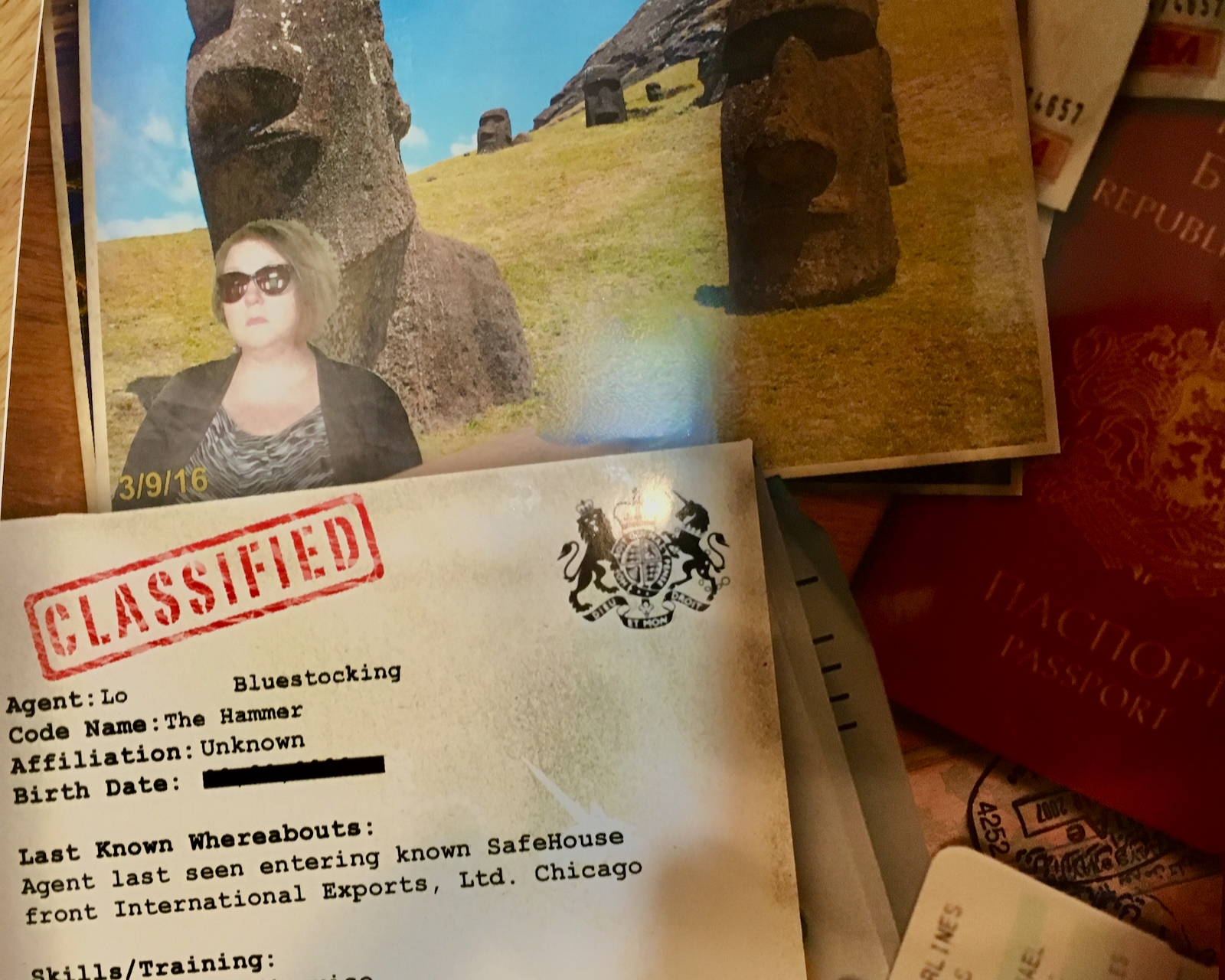 X
Milwaukee is home to a variety of great sports teams, a number of which play regular home games at Downtown venues. Those same venues are also great spots to catch a concert, monster truck show or other form of entertainment.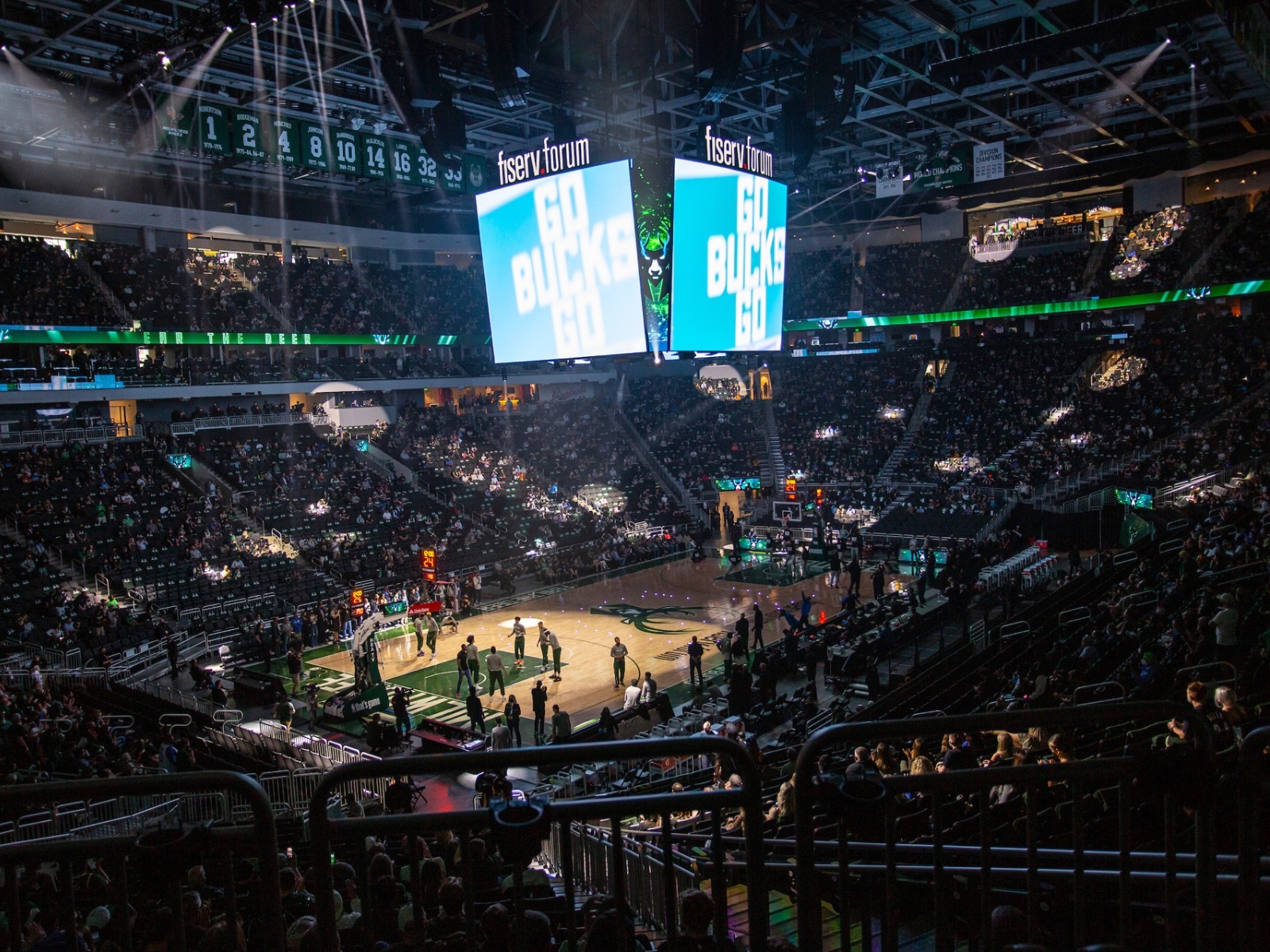 Bucks game at Fiserv Forum Photo: Dan GarciaX
Fiserv Forum
1111 Vel R. Phillips Ave., (414) 227-0504
fiservforum.com
[Read more]
Home of the Milwaukee Bucks and Marquette University Golden Eagle games, Fiserv Forum is also a destination for events and concerts of all stripes. Check out their schedule and plan your trip. Also be on the look-out for fun seasonal activations and events at the Fiserv Plaza.
UW-Milwaukee Panther Arena
400 W. Kilbourn Ave., (414) 908-6000
uwmilwaukeepantherarena.com
[Read more]
Catch Milwaukee Admirals Hockey, Milwaukee Wave soccer or UW-Milwaukee Panthers basketball at this easy-to-access Downtown arena. Be sure to try the bubble waffles while you're there!