Large-scale photographs comprise "Prince Hall," a series of portraits of Madison Freemasons by artist Faisal Abdu'Allah at the Madison Museum of Contemporary Art.
JOHN HART, STATE JOURNAL


Artist Faisal Abdu'Allah's "Dark Matter" exhibition at the Madison Museum of Contemporary Art is shedding a light on Prince Hall Free and Accepted Masons, a centuries-old fraternal organization that has been viewed by many as secretive. All of their meetings are held privately and members rarely speak publicly about the organization.
Local Mason Alan Chancellor said the goal of Madison's Capitol City Lodge No. 2, one of Wisconsin's 11 Prince Hall lodges, is simple.
"We are a brotherhood of men committed to self-improvement, improving our communities and being patriotic good stewards of this country," he said.
MMOCA Unveil's "Counter Monument"
The history of the organization dates back to 1775, when Prince Hall and 14 free Black men from Boston were declared Masons. Many prominent Black leaders in the US have connections to Freemasonry, including writer Langston Hughes and civil rights leader John Lewis.
People are also reading…
A key aspect of Freemasonry is service. Some of the local initiatives that Chancellor's lodge has led include scholarship funds and the settling of lunch bill debts for local high school and middle school students, Chancellor said.
Abdu'Allah, who grew up in the UK, said while he had heard of Freemasonry while living there, it wasn't until he moved to Madison that he saw the work of the Prince Hall Masons firsthand. Around 2014, he became close friends with Chancellor. The two soon bonded over their passion for community service and the artist became increasingly fascinated by the organization.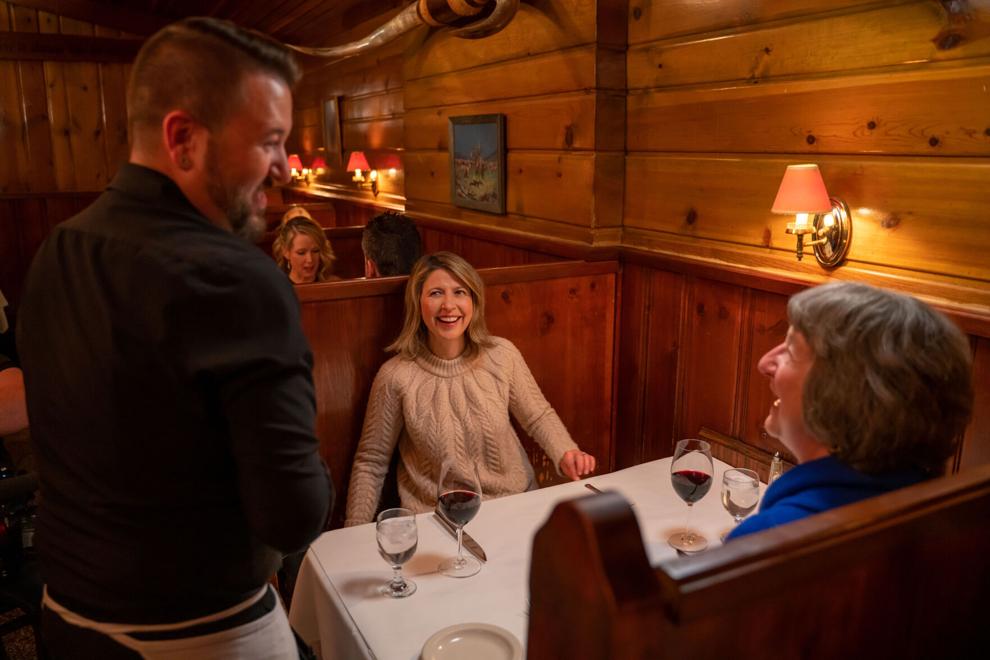 Host Samantha Brown tries out mustard, cheese, a supper club and curling in an upcoming "Places to Love" episode.
"I began to understand and see the presence of Prince Hall in just Madison alone, and the level of purpose and how are they changing the community through various acts of generosity," he said.
Abdu'Allah's interest in the organization eventually led him to create the series "Prince Hall," a collection of portraits of six Capitol City Lodge members, dressed in full regalia. The portraits are vivid reproductions of photos that have been printed on large tapestries.
"I just felt that this was a very important opportunity to chronicle this really significant moment within Madison that I thought was very unique," ​​Abdu'Allah said.
On opening night, the series was warmly received by its subjects and attendees alike.
"I was blessed to walk into that gallery and just be blown away. I couldn't believe it," Chancellor said. "My heart was racing with excitement because I knew what this could potentially mean to the subject of those photos."
On Friday, Chancellor led a lecture at MMoCA to educate people on the roots of Freemasonry in Madison, as well as the life stories of some of Madison's most prolific Black Masons.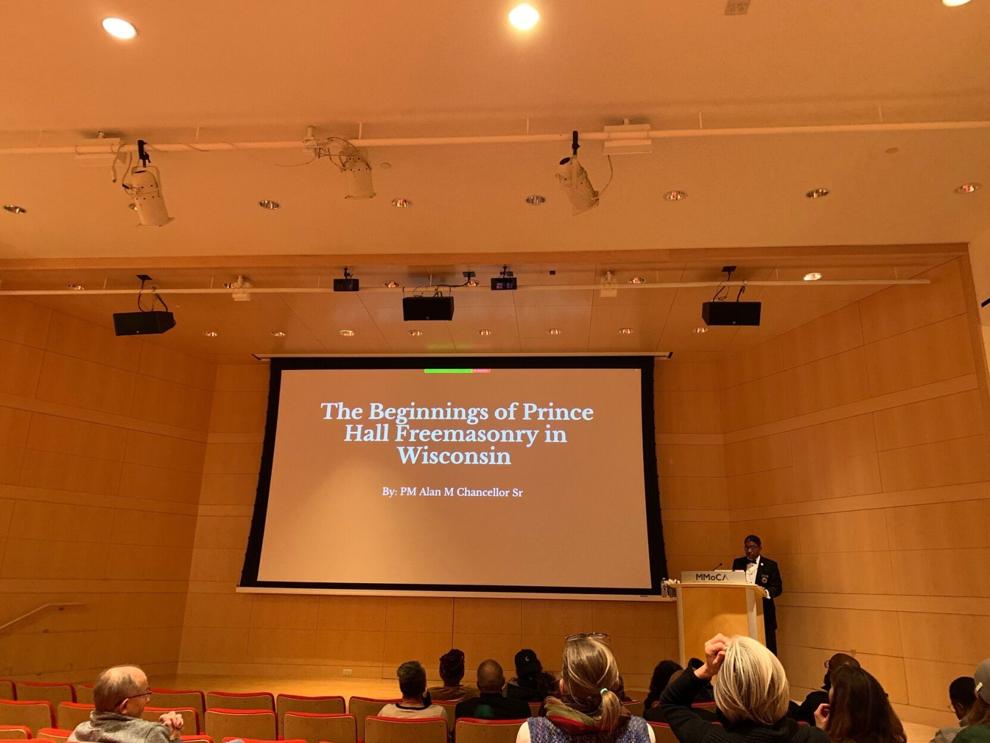 Freemason Alan Chancellor presented a lecture on some of Madison's early Black Masons at the Madison Museum of Contemporary Art on Friday evening. The lecture was inspired by artist Faisal Abdu'Allah's "Dark Matter" exhibition.
MELISSA RENEE PERRY, STATE JOURNAL


A key figure in Chancellor's lecture was local chef Carson Gulley. Gulley, who passed in 1962, was the head chef for UW-Madison for 27 years. Gulley was viewed by many as Madison's first celebrity chef and had a cooking show, radio show and culinary business. Despite his success, Gulley faced significant racial discrimination in Madison, especially when it came to housing, Chancellor said.
Much of Abdu'Allah's work in "Dark Matter" is centered around "making the invisible visible." With the Prince Hall portraits, his goal was to do exactly that. Between the lecture and the Prince Hall series in "Dark Matter," Abdu'Allah is hopeful that more people can appreciate the impact and historical significance of Freemasonry in Madison.
"I would hope people see past the form of representations of what we see — these men with aprons and gloves and hats and what we assume the Masons to be and see it more as a chapter in excellence and generosity," he said.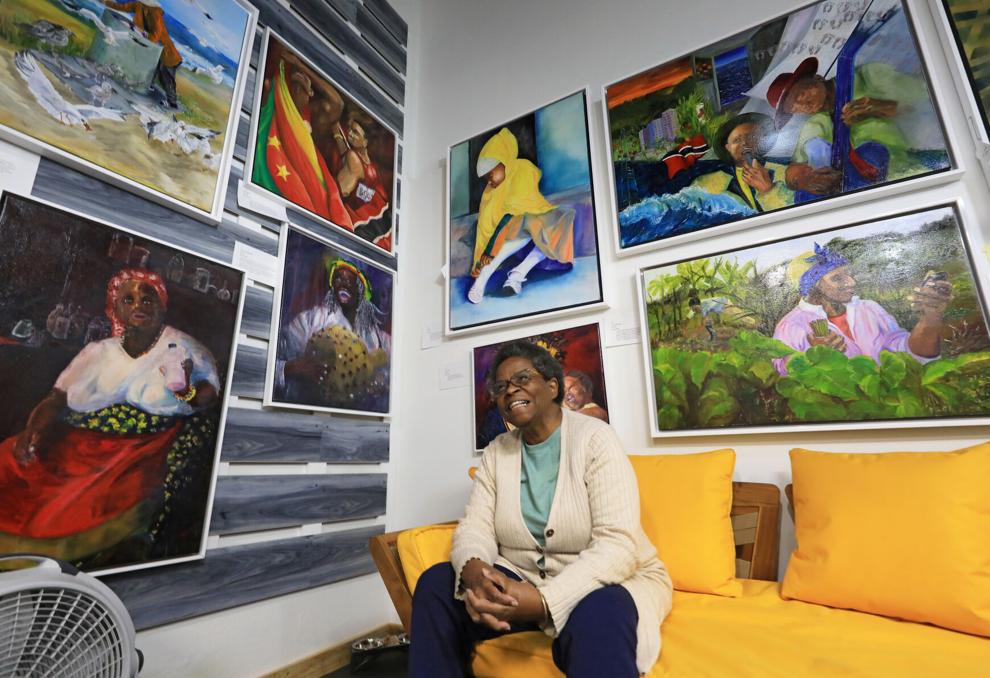 "I want to show people that just because my experiences are different, they are not unlike everyone else's," artist Mary Gil says.
Get local news delivered to your inbox!
Subscribe to our Daily Headlines newsletter.