While Madison looked like a snow globe Saturday night, with snow at some points falling at an inch per hour, nearby areas saw less accumulation.
The average estimated snowfall in Dane County was 7.3 inches, the National Weather Service reported. Sauk City, meanwhile, reported 3.8 inches.
Snow totals reported to the National Weather Service for Dane County ranged from 10.2 inches in Monona to 9.5 in parts of Madison to 6.3 in Sun Prairie.
Areas south and east of Madison saw similar amounts of snow, from 8.2 inches in Whitewater to 9.6 inches in Racine.
Temperatures will turn bitterly cold this week, with a low of 0 degrees Sunday night and -11 degrees Monday night.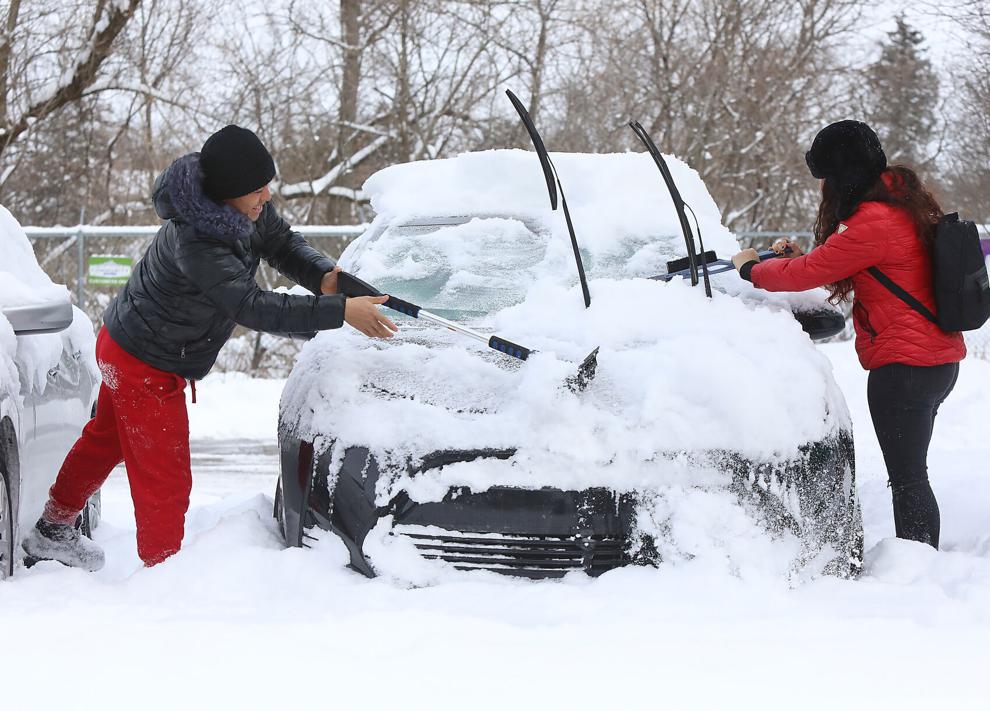 But even with the cold, this is expected to be one of the top 10 warmest Januaryies on record for Madison, the weather service reported. Currently, its' among the top five warmest through Jan. 28.
Get local news delivered to your inbox!
Subscribe to our Daily Headlines newsletter.