Vikings fans get engaged while tailgating in Green Bay
Vikings fans get engaged while tailgating in Green Bay
02:26
GREEN BAY, Wis. – The biggest win we found for the Minnesota Vikings on New Year's Day in Green Bay came at a tailgate party, where Dave Diethelm stole the show for his girlfriend, Mindy Meierbachtol.
It didn't surprise anyone when Mindy decided to sing her signature song while tailgating, but she was interrupted by Dave, who gave her a gift: a surprise engagement ring. And Mindy said "yes."
"I didn't see this coming!" Mindy said.
She has been through a lot the past several months. In June, her father John died suddenly of a heart attack.
"He was so good," said Mindy's mom, Katie Meierbachtol. "I try not to cry, but I just wish her dad was here."
Because Mindy was unapologetically a daddy's girl.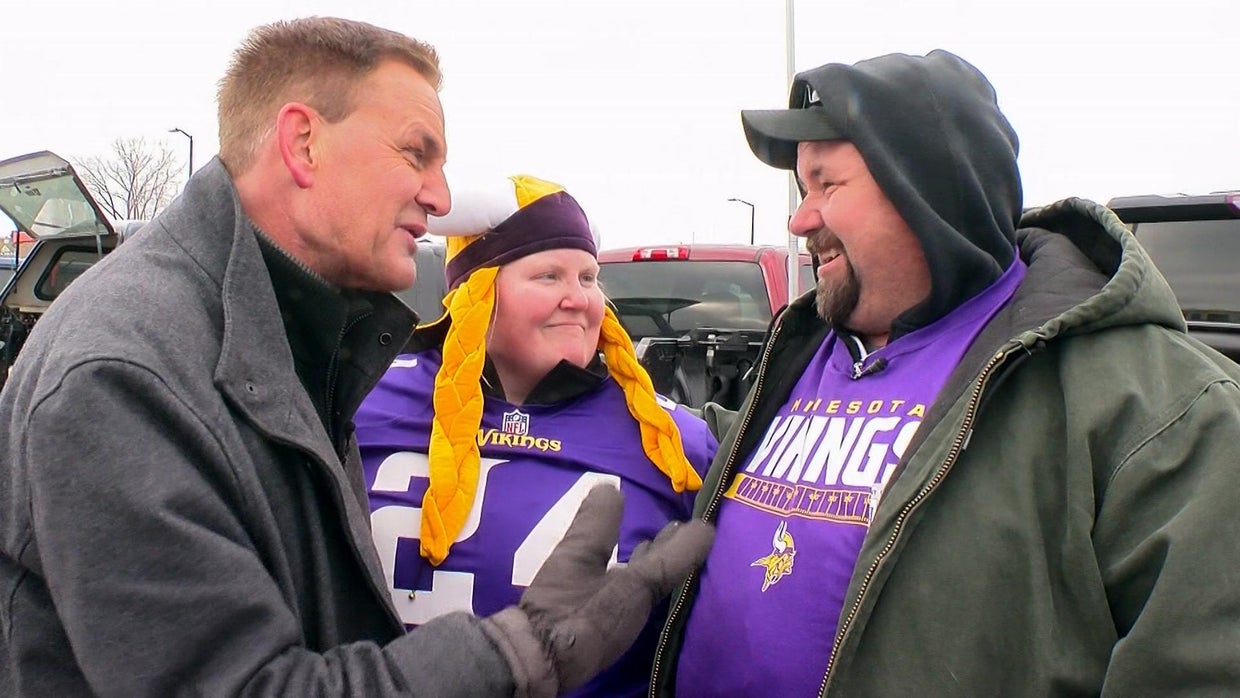 Mike Max with Mindy Meierbachtol and Dave Diethelm
CBS
"He was just full of life, always had some funny jokes to say, some good stories," Mindy said. "He was a hard-working man, farmed his whole life."
And so they could only think of what this party would have been like with him.
"He'd be on cloud nine," Katie said.
You could feel his presence, as the Packer and Viking fans united for their friends on an unforgettable day, before the game even kicked off.
"I'll never forget it," Mindy said.
mike max
Thanks for reading CBS NEWS.
Create your free account or log in
for more features.