Kenosha Creative Space, in partnership with Lomeli Butcher Shop and Midwest DJ Productions, will present the second annual Festival Orgullo Hispano — Hispanic Heritage Festival — on Saturday and Sunday at Pennoyer Park.
Following a popular inaugural event in Downtown Kenosha last September, this year's event will be an expanded version of the one-day festival that attracted a great deal of attention in 2021, said Kenosha Creative Space Executive Director Francisco Loyola.
"Last year's event showed us there is a large audience ready and excited to celebrate Hispanic culture in Kenosha," Loyola said. "We are excited to come back with an even bigger and better event that will offer something for everyone in our community."
The event will run from noon to 10 pm Saturday and noon to 8 pm Sunday.
There will be a jam-packed schedule of live musical entertainers and DJs, and a host of food and drink vendors available to attendees throughout the event.
People are also reading…
Admission is $10, with proceeds benefiting the nonprofit Kenosha Creative Space, a downtown-based cultural hub for Kenosha's creative community, as well as a newly created Hispanic Heritage Scholarship Fund.
Karla Arzate, owner of Lomeli Butcher Shop, said she and her business are proud to support the festival.
"I think it is important not to forget our culture and to teach the new generations where we come from and how beautiful our roots are — to teach non-Hispanics what we bring from our countries such as our delicious food, music and our folkloric dances ," Arzate said. "We can show at this festival how much we have left behind in our countries, coming to a strange country to work and give a better life to our families. We want to show our community how much we can do when we come together."
Festival Orgullo Hispano entertainment schedule:
Noon to 1 pm: DJ Pro Lion
1 to 2 pm: DJ Angel Tear it up
2 to 3 p.m.: Benjamin Mercado
3 to 4 pm: La Perla Tapatía USA
4 to 5 pm: Spirit Shakers ft. Loboz
5 to 5:30 pm: Flash Mob Dance w/ Erica
6 to 6:30 p.m.: Taco Eating Competition
8 to 9:30 pm: Cache MKE
9:30 to 11 pm: Los Plebes
1 to 2:30 pm: Latin hip hop
2:30 to 3:35 pm: Tamanaco Tambor
3:45 to 4:30 pm: Kenosha Symphony Orchestra
4:30 to 5:30 pm: Mariachi Los Caporales
5:30 to 6:20 pm Group Tridente
6:20 to 6:30 pm: Speaker, Juan Torres
6:30 to 7 pm Culture Viva USA
7 to 8 pm: DJ Power Hour w/ DJ Diego Lobo & DJ Rolas
Alex's Lemonade Stand Foundation, presented by the Salinas Family
Lomeli Butcher Shop: Pupusas de El Salvador, Buñuelos y Empanadas de Colombia, Tacos de Harina con Barbacoa Estilo Norteno, Tamales de Oaxaca, Aguas Frescas, Chicharrones y Elotes
Aragon Tacos Borrachos: Birria Tacos, Steak Tacos & Borracho Beans
Pedro's Authentic Mexican Cuisine: Tacos, Tamales, Empanadas, Churros, Raspas & Elote
Mima's Kitchen: Tostones, Rice, Plain Pincho, BBQ Pincho, Soda & Water
Tacos La Flama: Steak, Chicken, Al Pastor & Birria Tacos, Birria Quesadillas & Quesabririas w/ Consomme
Taqueria De La Rosa: Tacos
Rock It Tacos: Tacos & Nachos w/ Steak, Chicken, Al Pastor or Shrimp
San Jose Bakery: gorditas, quesadillas, pambazos, papas, chicharrones, churros and donas
Los Compadres: Refreshments
Big Head Tacos: Authentic Mexican Food
Los Elotes El Jalisco: Elotes Rostizados
Manda DOUGH Vegan Co: Vegan cookies and brookies inspired by Mexican American experiences
DS Leather Design- Handmade Leather Goods & Crafts
Yocescrafts: Variety of handmade metal tumblers, wristlets & paper flower bouquets
L. Marie's Creations & More LLC – Spiritual items, toys, resin products, candles, soaps, body oils and more
Artesanía Minga: Handcrafted products from Mexico
Kika's Creations: Candy, gifts, keychains, t-shirts & chocolate covered treats
The Little Big Top Fun Company: Balloon twisting, face painting, candy cups, and magic tricks
Kenosha Public Library Bookmobile: Books, Movies, Games for borrowing, Library Card Signup & Storytime
Limitless Sin Limits Realty: Real Estate Services
Team Diaz eXp Realty LLC: Real Estate Services
St. Lawrence Seminary High School: Catholic High School Education
Kenosha County Public Health: Health Equity Task Force & Narcan Training
Congregations United to Serve Humanity (CUSH)
Spicy Freza Apparel: Latina handmade apparel
Kenosha Creative Space, 624 57th St., is a nonprofit organization committed to creating economic opportunities for local artists, musicians, creatives, entrepreneurs and local partner organizations. The partner organizations and individual supporters share the goal of using their collective resources for the mutual benefit of the Kenosha Creative Space, the creative community and the community at large. More information about the Kenosha Creative Space and its programming can be found at www.kenoshacreativespace.com or search for "Kenosha Creative Space" on Facebook.
19 Hispanic historical milestones to celebrate Hispanic Heritage Month
Early exploration
Saint Augustine, in the mid-1500s, was the first permanent European settlement in the US, introducing Catholicism and Spanish language in Florida. Spanish Adm. Pedro Menéndez de Avilés, Florida's first colonial governor, founded the settlement.
Hispanics, from the area known today as Mexico, explored North America a century before the British founded Jamestown in the early 1600s. In the picture, Spanish reenactment soldiers at Castillo de San Marcos check a cannon in St. Augustine, Fla.
Joe Burbank/Orlando Sentinel/TNS


West Texas and beyond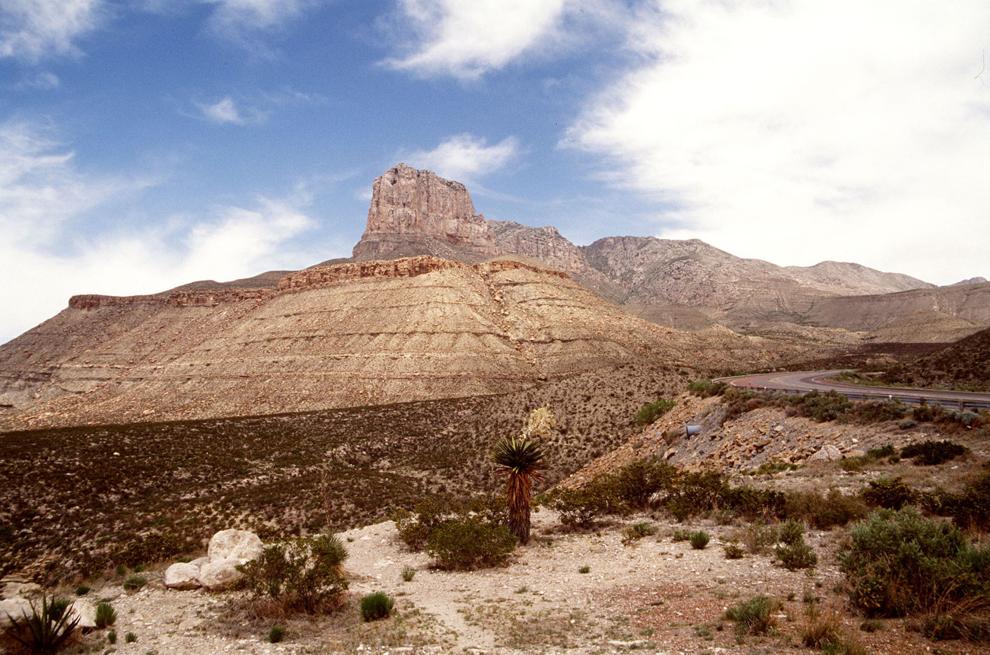 Explorer Diego de Vargas, in the late 1600s, led an expedition to the Guadalupe Mountains (Sierra de Guadalupe, pictured), in what is now West Texas and southeastern New Mexico, becoming the first non-Native American visitor to the area.
ROBERT CROSS/CHICAGO TRIBUNE


Los Angeles founded in 1781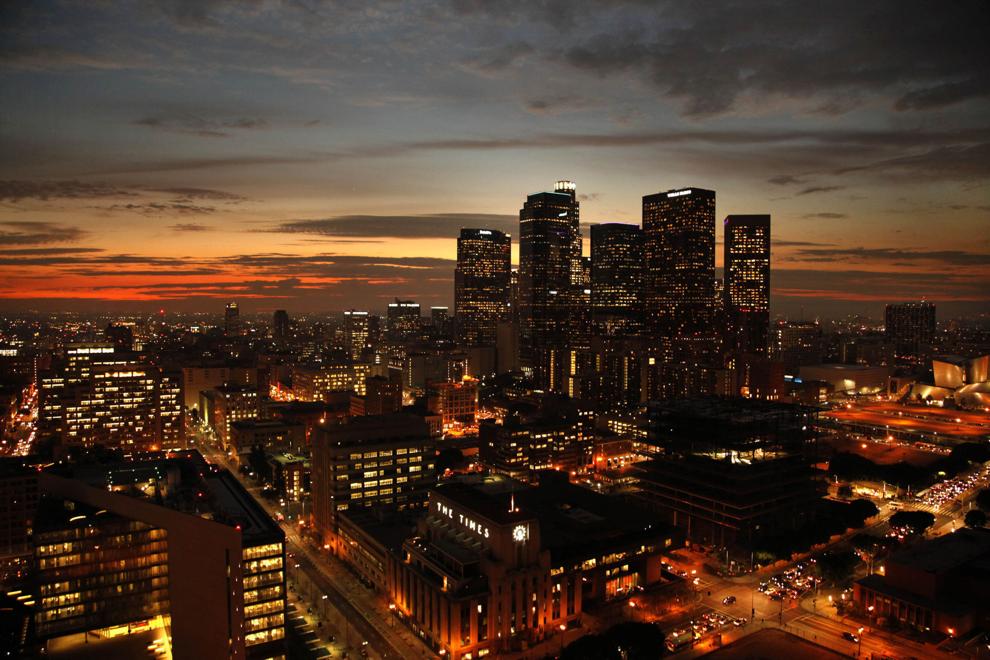 A group of Spaniards, Afro-Latinos, indigenous people and mestizos setting out from colonial-era Mexico traveled into California and founded the city of Los Angeles, which, at about 5 million, has the country's largest current Hispanic population.
Barbara Davidson/The Los Angeles Times/TNS


Mexican Revolution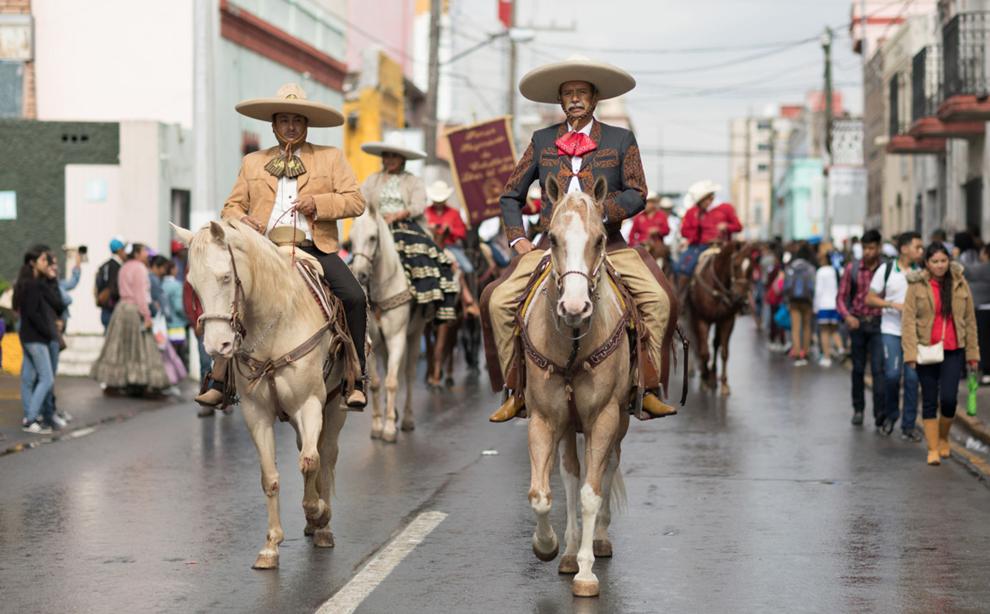 In 1910, the Mexican Revolution sent scores of Mexicans north, many settling in the American Southwest. In the picture, a Mexico City parade honors the start of the Revolution of 1910 against Porfirio Diaz.
Dreamstime/TNS


Puerto Ricans granted US citizenship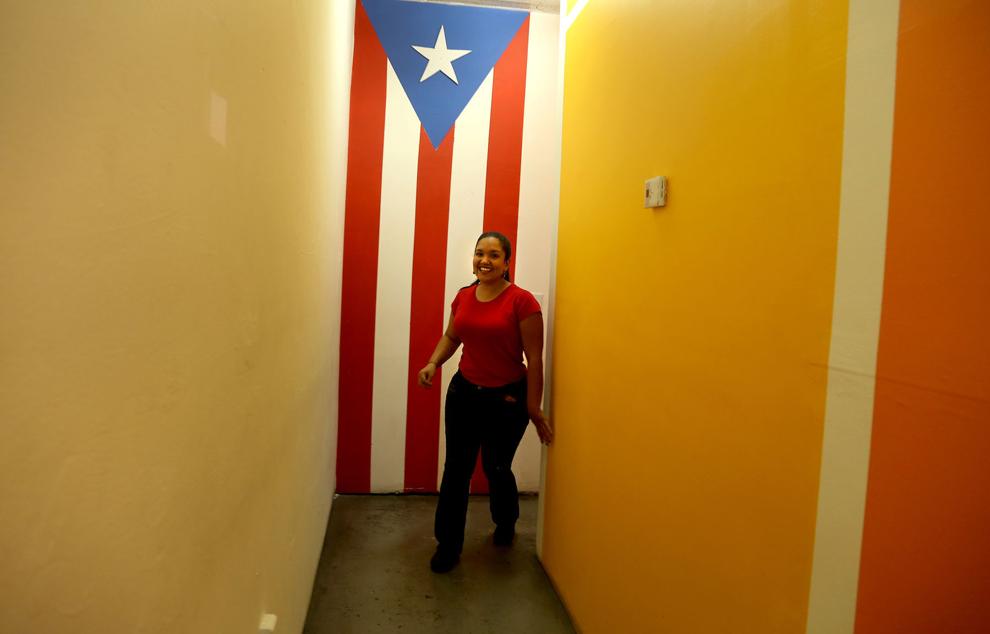 The United States extended both citizenship and, shortly after, military conscription to Puerto Rico in 1917, as World War I raged in Europe.
Mike Stocker/Sun Sentinel/MCT


first senator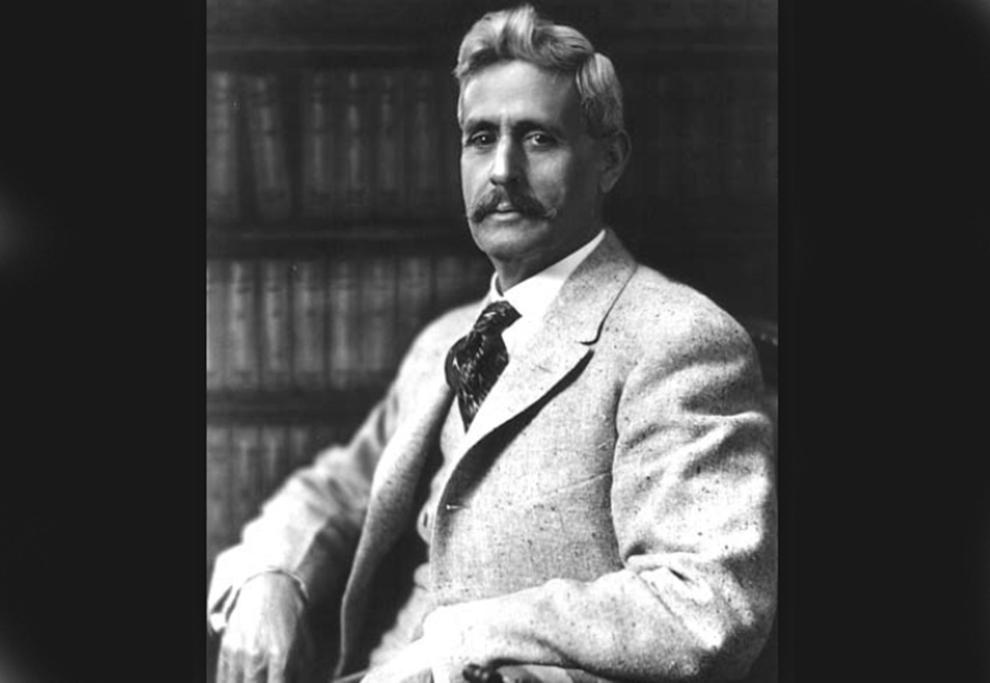 In 1928, Octaviano Larrazolo of New Mexico became the first Hispanic elected to the US Senate. As a politician, he pushed to boost Hispanic representation so that the political system would reflect the state's population. He also helped write portions of the state's constitution guaranteeing that people of Mexican descent wouldn't be disfranchised.
Library of Congress


First high court justice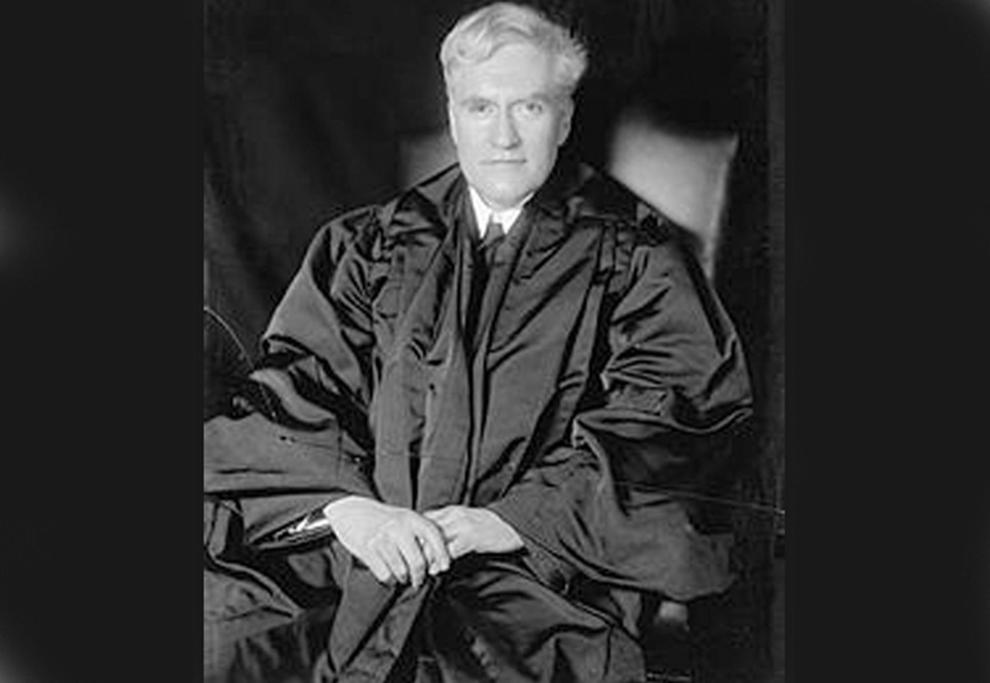 While most people think Sonia Sotomayor was the first Hispanic justice on the Supreme Court, there is evidence that another came first. In 1932, Benjamin Nathan Cardozo replaced Oliver Wendell Holmes on the high court. His family was from the Iberian Peninsula.
Library of Congress


School victory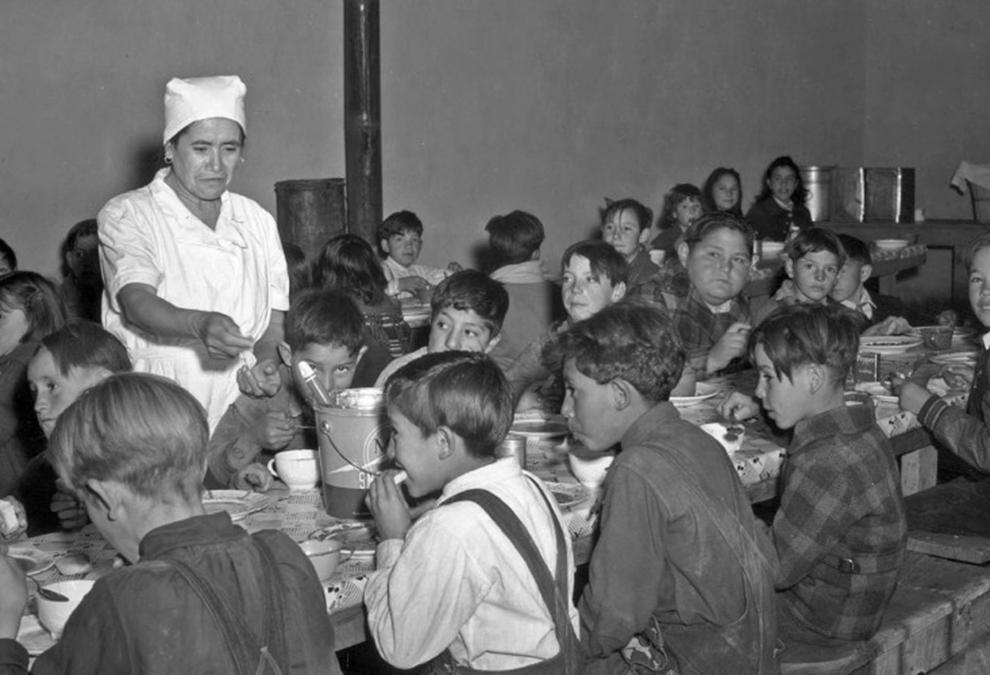 In 1945, years before Brown v. Board of Education, Hispanics in Orange County, Calif., won an appeals court case that made separate Mexican schools unconstitutional.
Library of Congress


Best actor win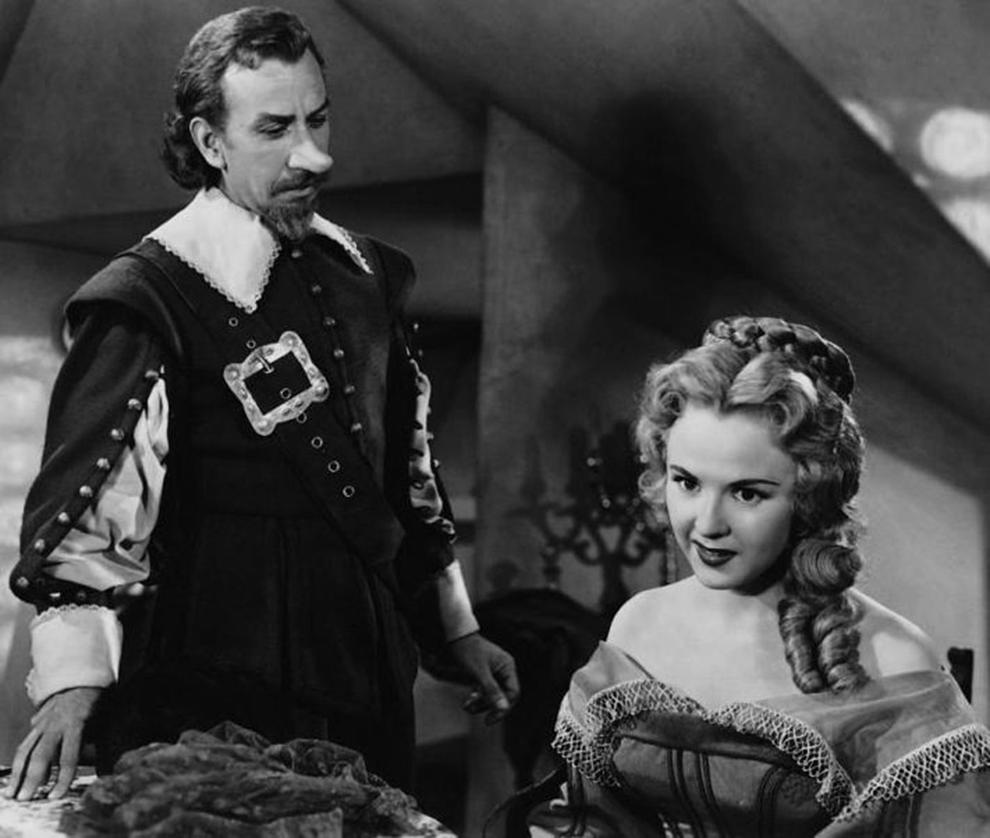 In 1950, Jose Ferrer was the first Hispanic to win the Oscar for best actor for his role in "Cyrano de Bergerac."
Dreamstime/TNS


Discrimination battle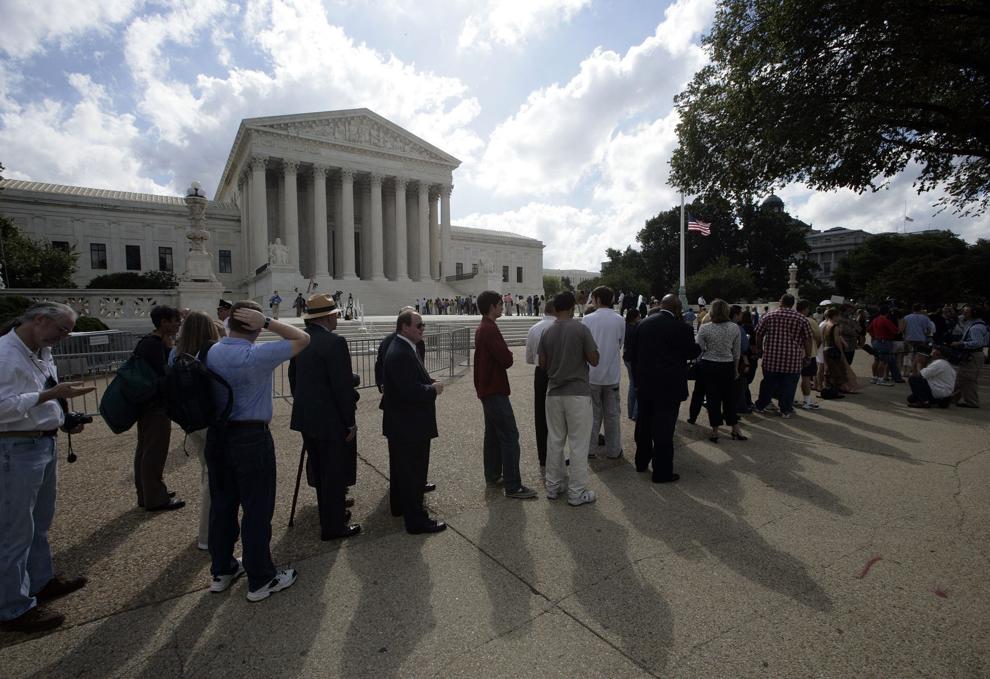 In 1954, the Supreme Court ruled Hispanics have equal protection under the 14th Amendment, providing a legal avenue to fight discrimination.
CHUCK KENNEDY/KRT


Cuban Revolution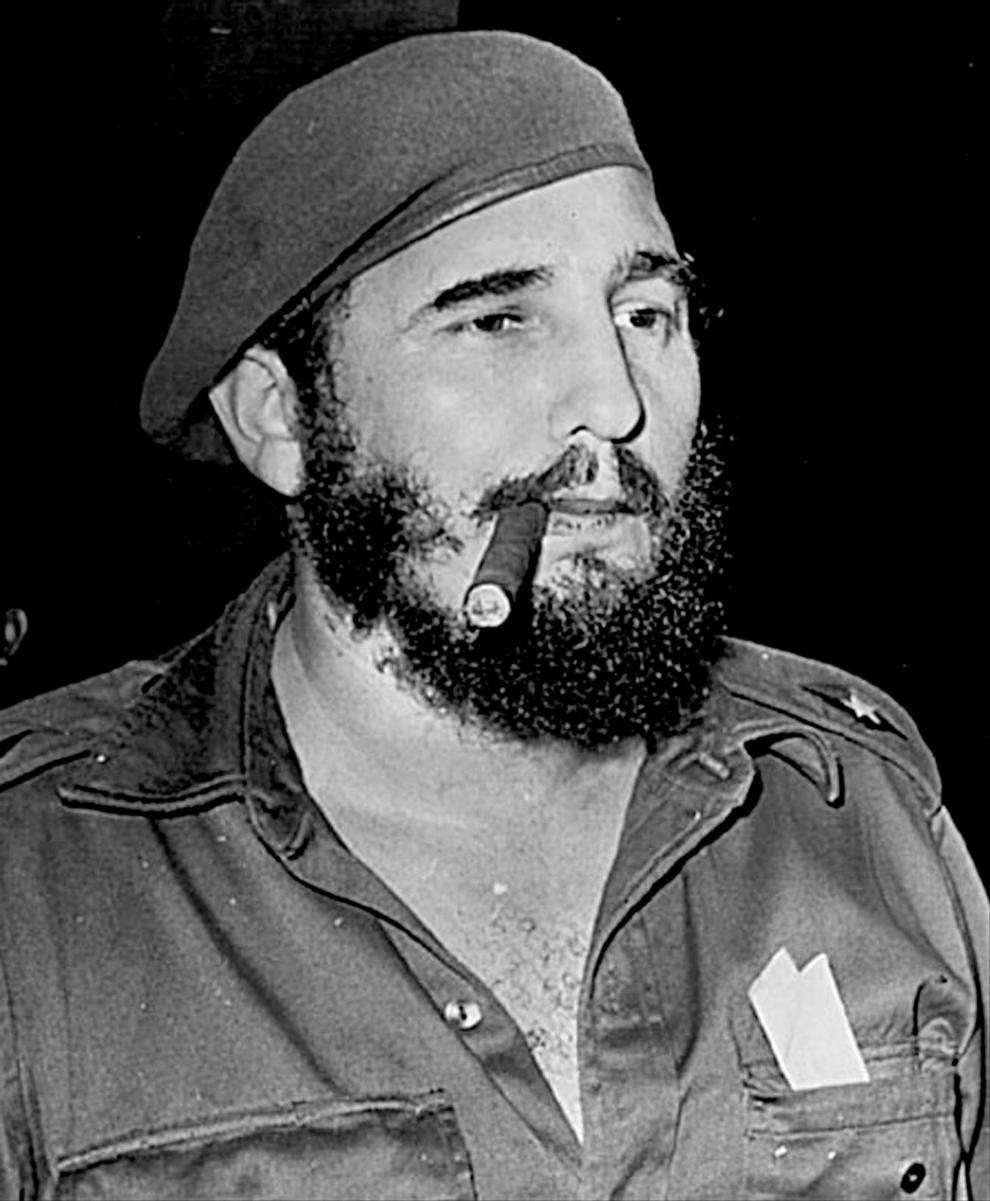 In the years after the Cuban Revolution in 1959, led by Fidel Castro, more than one million Cubans left the island, with many settling in Miami, a city they transformed. Subsequent waves of Cubans migrated to the United States in the 1980s, with the Mariel boatlift, and the 1990s, after the fall of the Soviet Union upended the island's economy.
Miami Herald/TNS


Grape pickers strike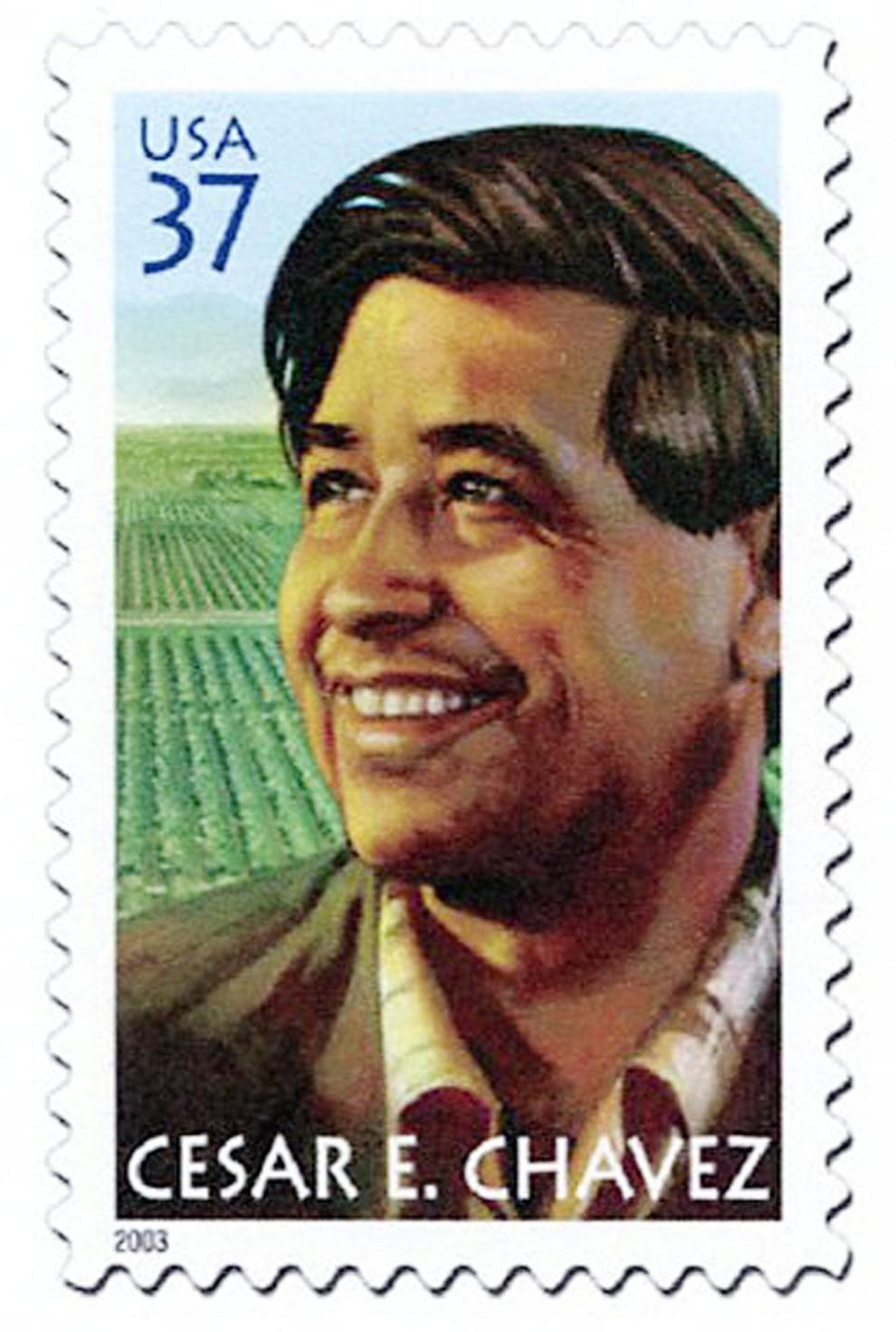 In 1965, Hispanic farmworker unions joined in a strike, and later a boycott of grapes in the Delano area of ​​California to protest poor working conditions. The five-year campaign ultimately succeeded in forcing the grape producers to sign union contracts.
This victory helped secure the place of the United Farm Workers of America and its leader, Cesar Chavez, as a key player in the Hispanic civil rights movement.
HBY-STAMPS KRT PHOTOGRAPH VIA PHILADELPHIA INQUIRER


Established Hispanic Heritage Month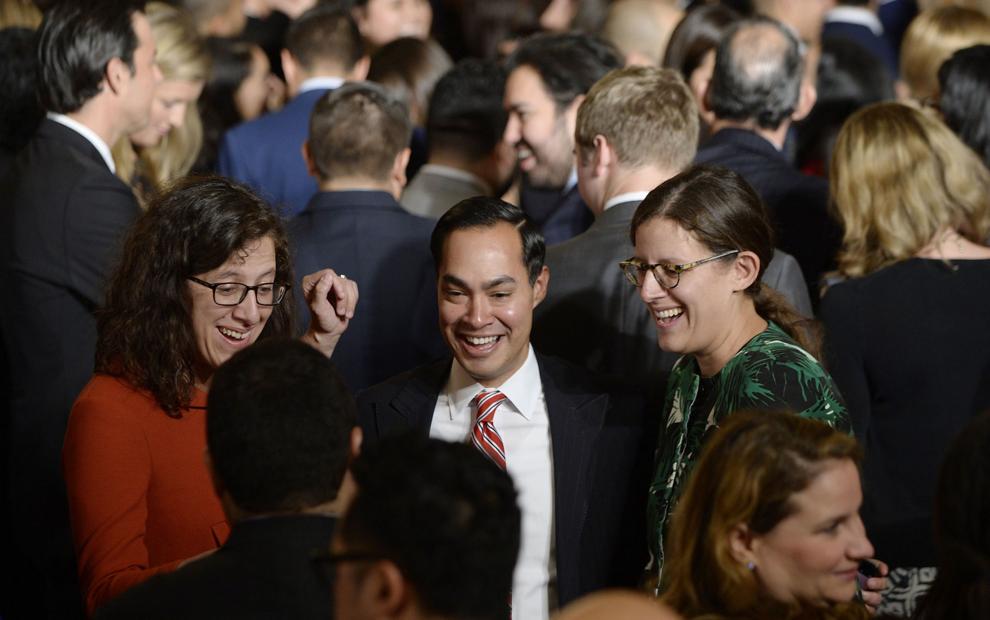 Hispanic Heritage Month was proclaimed by President Lyndon Johnson in 1968 and begins each year on Sept. 15, the anniversary of independence of five Latin American countries: Costa Rica, El Salvador, Guatemala, Honduras and Nicaragua. Mexico, Chile and Belize also celebrate their independence days during this period. Pictured is Then-Department of Housing and Urban Development Secretary Julian Castro attending a reception for Hispanic Heritage Month in the East Room of the White House in 2016.
Olivier Douliery/Abaca Press/TNS


Roberto Clemente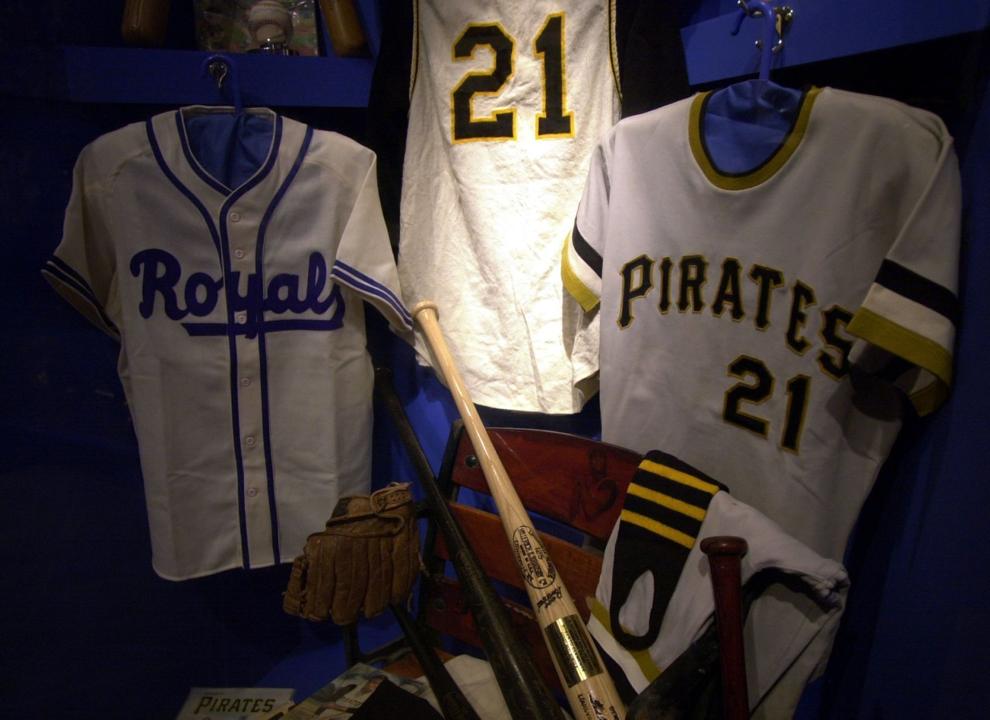 A champion of black and Hispanic rights who began his career before the end of segregation, Roberto Clemente was the first Hispanic in professional baseball to reach 3,000 hits. He played in two World Series, winning MVP in 1971.
"My greatest satisfaction comes from helping to erase the old opinion about Latin Americans and blacks," Clemente said. He died in a plane crash in 1972 while delivering supplies to Nicaragua after an earthquake.
KRT PHOTO BY JOHN SLEEZER/KANSAS CITY STAR


hiring practices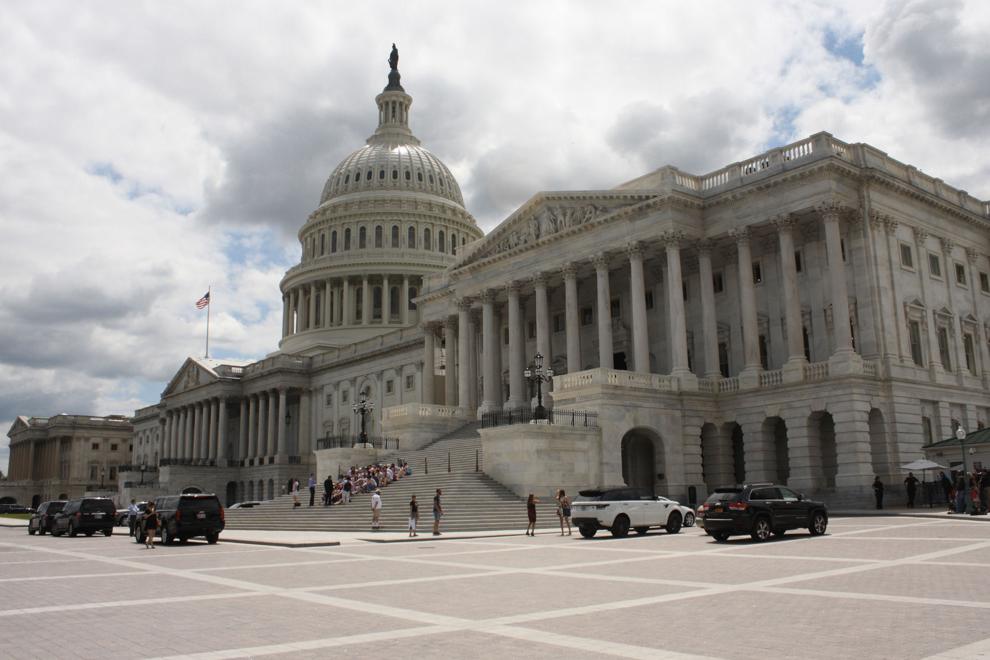 In 1986, Congress approved the Immigration Reform and Control Act, legalizing some undocumented workers and setting guidelines for hiring practices.
Evan Golub/Zuma Press/TNS


First astronaut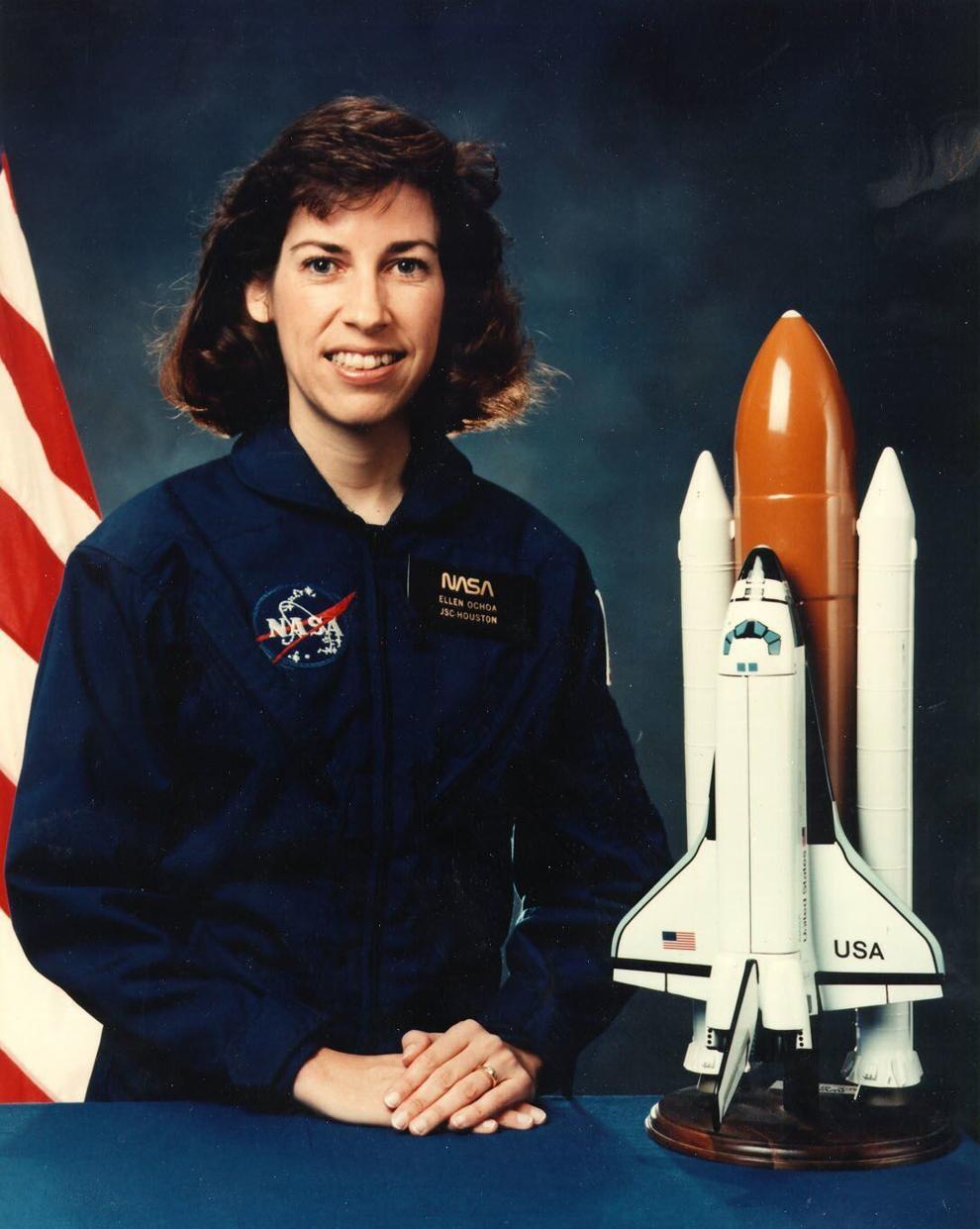 In 1991, Ellen Ochoa became the first female Hispanic astronaut, and went on to complete four space missions.
HANDOUT


Rock hall of fame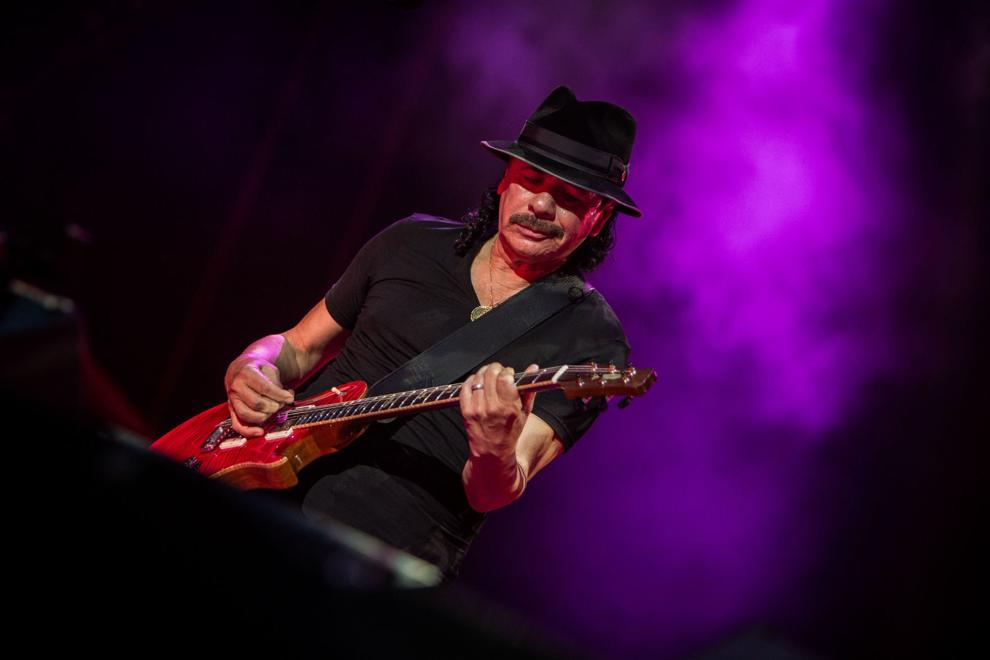 In 1998, guitar master Carlos Santana was the first Hispanic inducted into the Rock & Roll Hall of Fame.
Finizio Roberto


Day Without Immigrants protest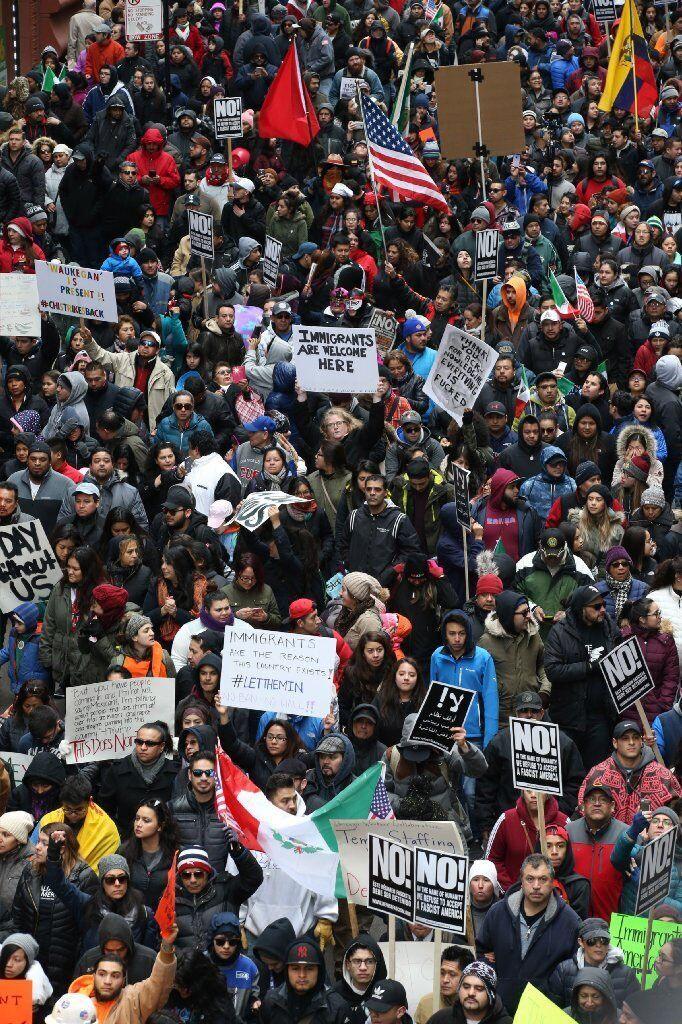 In 2006, the first Day Without Immigrants protest, rallying against proposed new immigration laws, was held.
Antonio Perez/Chicago Tribune/TNS


Subscribe to our Daily Headlines newsletter.